Glimpses of Healing and Hope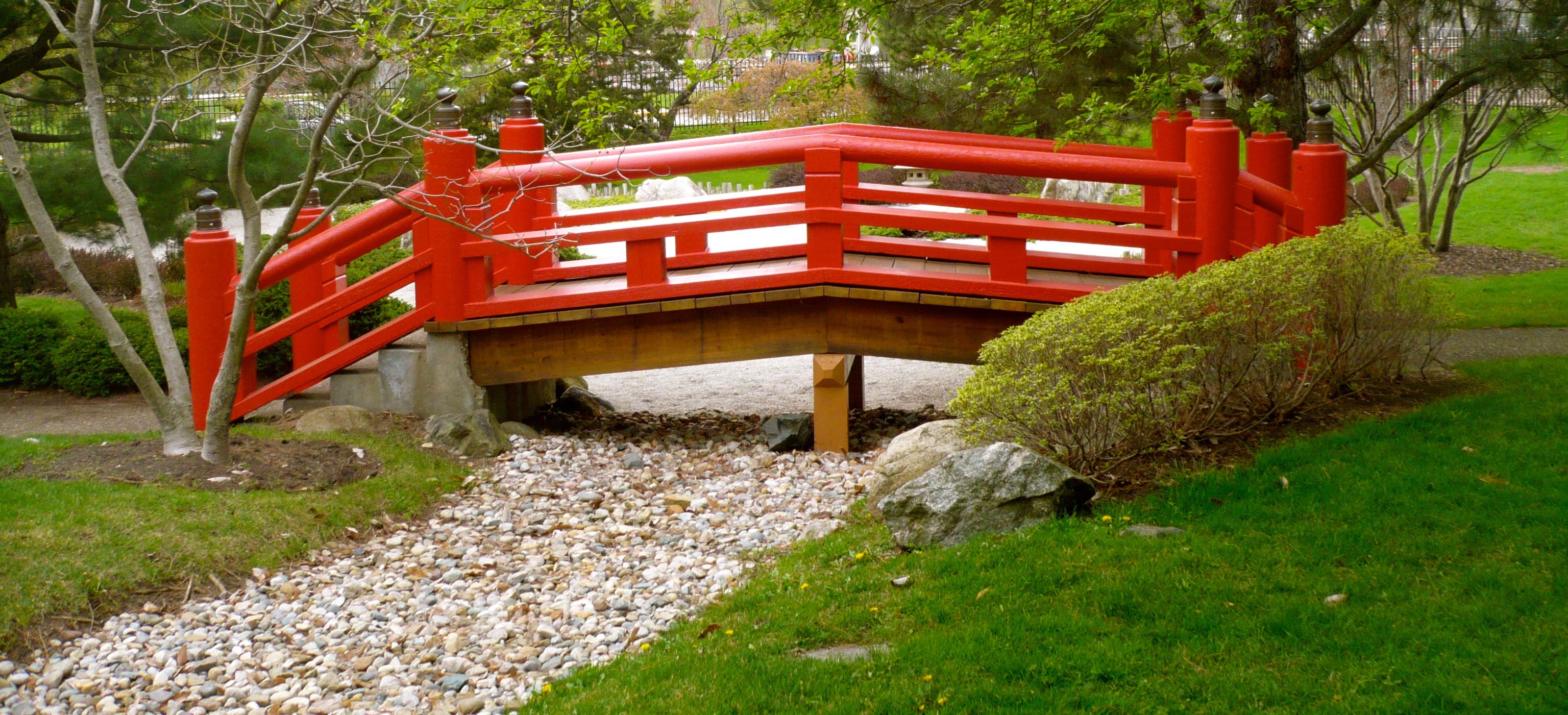 September 12, 2016
By:  Jane Bishop Halteman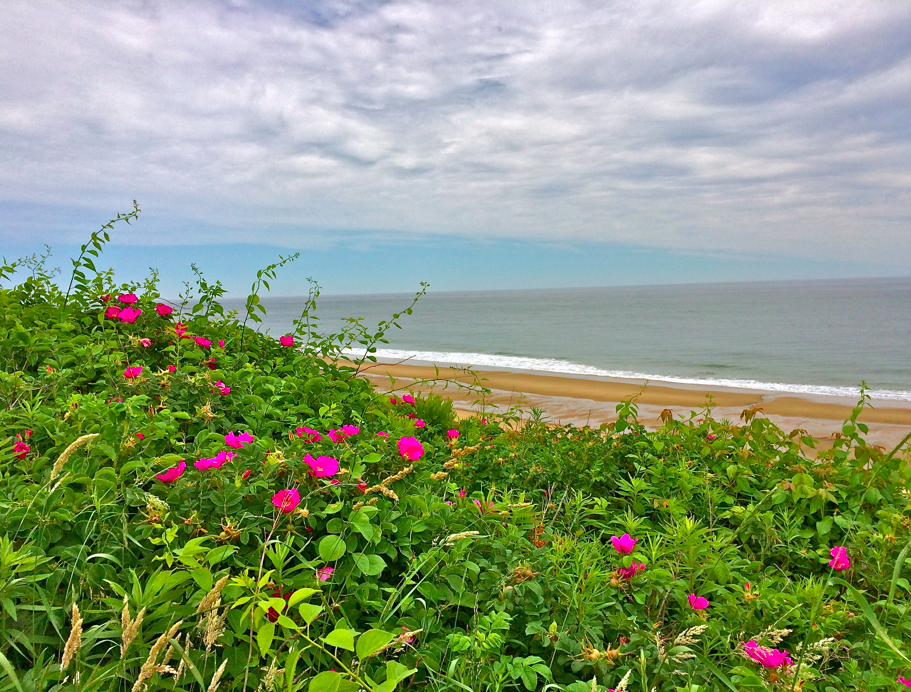 I enjoy reading Terry Hershey's Sabbath Moment blog when it surfaces on my Facebook feed.  Like Glimpses of Healing and Hope, Hershey's posts offer stories "to inspire and feed the soul."  His September 4 post describes two young children who enthusiastically craft a sand castle, only to have it washed away by rising tides.
After some tears, the youngsters surprise a bystander by grabbing each other's hands and running across the sand to build another castle.  "We all have high tides, and waves that take out sand castles in our lives (be they dreams or plans or expectations or even hope).  Observing the children, the bystander realizes that those who endure in life do so with a hand to hold.  The children found solace, renewal, and confidence in the sanctuary of connection—a place where they knew they were safe. And embraced."
Hershey suggests that "as long as I see only the misfortune and inconvenience, the flattened sand castle defines me.  I buy this label, this new version of reality."  On the flip side of the same coin, he proclaims this good news:  "These children were not undone by scarcity (or depletion or sadness). They went about their day as if sufficiency was their reality."
How might we participate in allowing sufficiency to become our reality even when depletion and sadness seem to threaten our very existence?  How can we become part of the support network for others when their sand castles are destroyed at high tide? 
I attended a meeting in eastern PA last week where I observed women, in particular, taking responsibility to become part of a support network for other women.  Women Empowering Women with MEDA (Mennonite Economic Development Association) provides an opportunity for women to learn about issues facing women in developing countries, according to a MEDA press release from March 2016 when the new group's chapters in Souderton and Lancaster, PA, were launched.
"Women in developing countries often face social and economic adversities beyond our comprehension, and yet have an amazing drive to rise above these barriers when given the opportunity to do so. After a recent all-women's trip to a MEDA project in Ethiopia, I noticed a phenomenal connection between the Ethiopian women and those on our trip. We shared a strong bond and there was mutual respect and understanding. The women on the trip have a vision to share these meaningful connections with others," says Ruth Leaman, regional director of resource development at MEDA and coordinator of the two new chapters.  Women Empowering Women with MEDA offers members opportunity to engage with projects in countries around the world, including Ghana, Ethiopia, Ukraine, Nicaragua, and Kenya.
Last week's meeting featured client stories from farmers in Ukraine, "where years of neglect under the former Soviet regime left the agricultural sector struggling."  Working with small farmers to improve their incomes, MEDA's Ukraine Horticulture Development Project helped "farmers learn modern technologies, increase productivity, and deliver premium quality greenhouse crops, berries, and table grapes to markets in which they have a competitive advantage."  The project established lead-farmer networks, developed to bridge the gap between small farmers and agribusinesses. To build small farmer competiveness, lead farmers also mentored small farmers toward improved methods of production.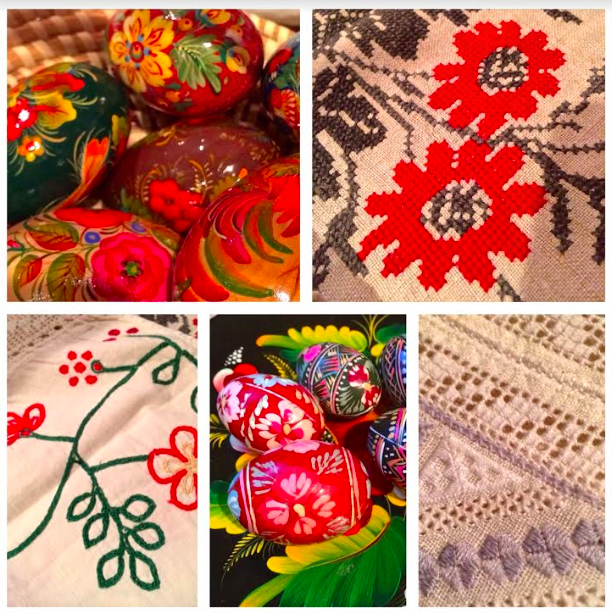 Their beautiful handwork reminds us of our sisters in the Ukraine
The event I attended closed with a prayer, during which the leader suggested we rise from our seats to form a circle.  We were encouraged to join hands and then to lock arms at the wrist and finally at the elbow.  Each instruction brought us closer together and strengthened the physical bond, offering one another connection and embrace in the same way MEDA's projects in the Ukraine support women farmers, and another graphic reminder of sand castles and high tides.  We also were reminded that MEDA's return to the Ukraine to help women farmers as agents of hope represents "a heart-warming circling back to a land that holds warm memories" in spite of persecution of those among us with names like Dyck, Janzen, and Yost.
Parker Palmer's photo of a latticework of supportive hands in this blog post at On Being's website is a powerful visual of connection and embrace.  The post discusses the spiritual odd couple of laughter and silence.  "On the surface, the two may seem to have little in common, but their kinship is soul-deep. Both make us vulnerable by penetrating our illusions and taking us closer to reality, grounding, renewing, and redeeming us as they do."  Read this article for more on how to "bear witness, so no one need suffer alone," another good example of offering connection and embrace as the sand castles of our lives become unmoored by rising tides.
Hershey's Sabbath Moment blog concluded with this mention of Mother Teresa's recent canonization, honoring her for her dedication to the poorest of the poor.  Pope Francis "recognized holiness in a woman who felt so abandoned by God that she was unable to pray and was convinced, despite her ever-present smile, that she was experiencing the tortures of hell.
"And yet, she went about her days as if sufficiency was her reality, even in the midst of flattened sand castles. Mother Teresa not only shared the material poverty of the poor but the spiritual poverty of those who feel unloved, unwanted, uncared for.
  Today St. Teresa of Calcutta reminds us that the people who do make it (the people who endure and carry on), are those with a hand to hold."
Whose hand are you holding?  Who is holding yours?
Add a comment
September 5, 2016
By:  Jane Bishop Halteman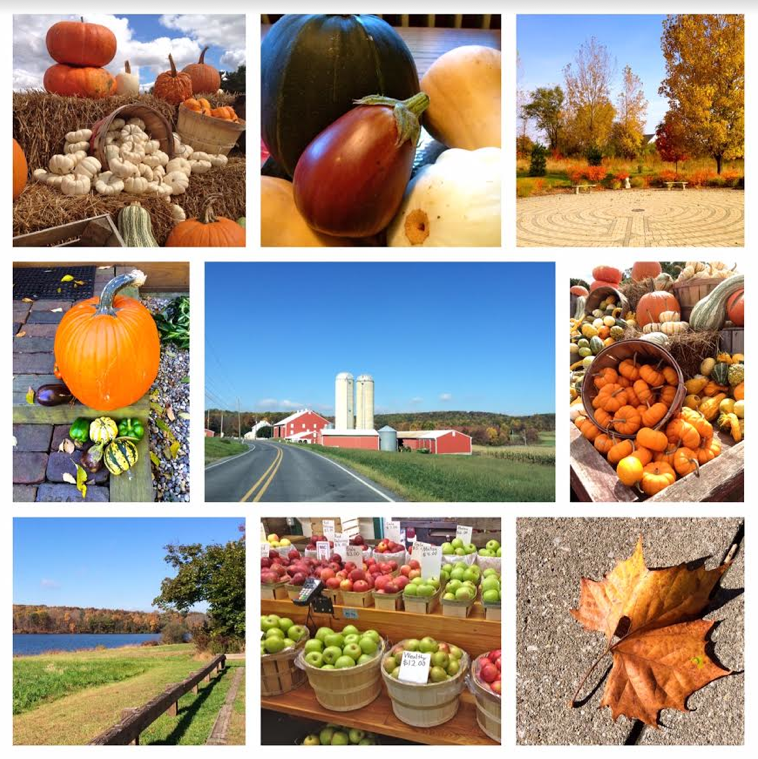 Fall's great beauty comes with decline
"August slows, and puts on her turn signal. Autumn lies just ahead. The signs are all around us," says Cindy Crosby in her August 30 entry called Prairie Signs and Wonders at her Tuesdays in the Tallgrass blogpost.
Her post mentions noticing Monarchs fueling with nectar this time of year for their upcoming flights to Mexico.  In my own yard and garden, I see summer flowers on the wane as late season dahlias prepare to bloom, tomato greenery dies down, a few leaves begin their flutter to the ground, tall grasses start to unveil their fall plumes, and temperatures and humidity plunge if only temporarily or overnight.  Eventually blue skies and puffy, white clouds will appear to show off blazing leaves in preparation for autumn's fiery finale.  (See above photo collage.)
Parker Palmer references autumn as "a season of great beauty, but it is also a season of decline:  the days grow shorter, the light is suffused, and summer's abundance decays toward winter's death. Faced with this inevitable winter, what does nature do in autumn? She scatters the seeds that will bring new growth in the spring–and she scatters them with amazing abandon," Palmer suggests in an essay entitled Seasons written for The John E. Fetzer Institute in Kalamazoo. 
Palmer goes on to explain:  "In retrospect, I can see in my own life what I could not see at the time–how the job I lost helped me find work I needed to do, how the 'road closed' sign turned me toward terrain I needed to travel, how losses that felt irredeemable forced me to discern meanings I needed to know. On the surface it seemed that life was lessening, but silently and lavishly the seeds of new life were always being sown.  
"This hopeful notion that living is hidden within dying is surely enhanced by the visual glories of autumn. What artist would ever have painted a season of dying with such a vivid palette if nature had not done it first? Does death possess a beauty that we–who fear death, who find it ugly and obscene–cannot see? How shall we understand autumn's testimony that death and elegance go hand in hand?" Parker asks. 
Joyce Rupp is another favorite author who makes compelling comparisons between the seasons of the year and her own journey.  "As an adult I have struggled in the past with autumn's arrival.  I have fought the reminders of death and letting go that autumn tends to bring because I did not want summer to end.  I have clutched onto summer's light and fullness with a tenacious grasp and complained mightily when the end of the season came.  Autumn was a huge interruption and brought with it the challenge to let go of the playfulness and leisure of warm, sunny days," she observes in The Circle of Life, a book she co-wrote with Macrina Wiederkehr.
As we prepare ourselves for the work of autumn, let us remember Palmer's conclusions about the season that will descend upon us soon:  "Autumn constantly reminds me that my daily dyings are necessary precursors to new life. If I try to 'make' a life that defies the diminishments of autumn, the life I end up with will be artificial, at best, and utterly colorless as well. But when I yield to the endless interplay of living and dying, dying and living, the life I am given will be real and colorful, fruitful and whole."
When foliage thins, a new barrenness takes its place; tree limbs unseen during summer's abundance become beautifully apparent.  Much as we love the leaves of spring and summer, bare branches also have truths to share.  As squirrels begin to scamper into gathering mode and geese get ready to fly south, what connections do you see and feel in your own life that remind you of the changes autumn brings?  Where do you recognize dying off preceding new life?  How have painful goodbyes in your own life led to new hellos?   
If you are looking for a way to pause and breathe each day as autumn falls upon us this month, consider these photo prompts for mindfulness from Gabrielle Treanor.  You can play catch-up for the first few days or just begin today or tomorrow or halfway into the month!
Add a comment
August 29, 2016
by:  Jane Bishop Halteman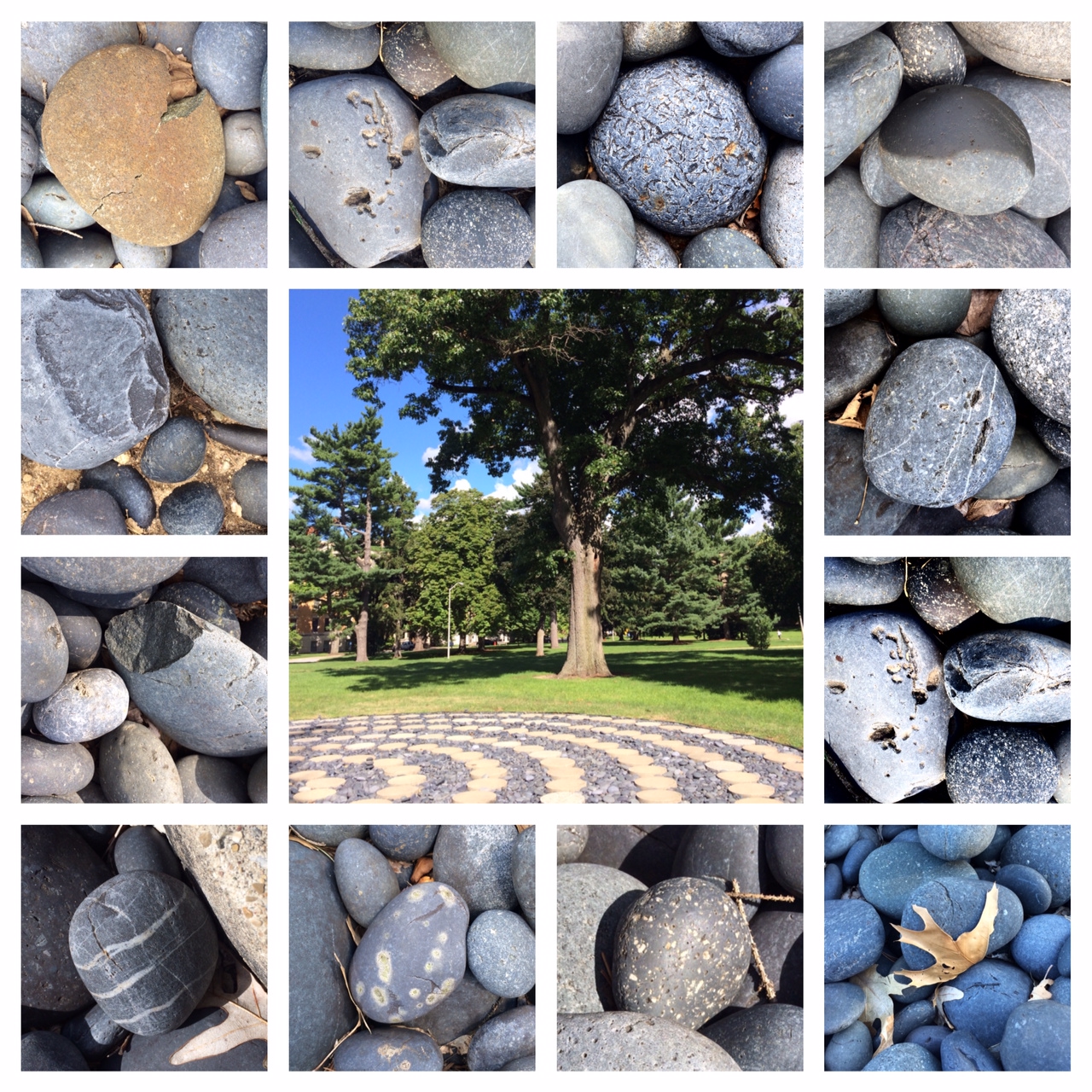 Flawed stones, beautiful in their imperfection; together they create the stunning Saint Mary's labyrinth and participate in their own way in the slow work of God
The image of "small paper lanterns" from the song God of the Bible captured my imagination immediately during Sunday morning worship this week.  Not that I hadn't sung that line many times before, both at Kern Road and in my former congregation, but this time I found the phrase riveting, couched as it was in words about changing world order.
These are the words to verse 4:  "Not by your finger, not by your anger will our world order change in a day, but by your people, fearless and faithful, small paper lanterns, lighting the way."  (Text by Shirley Erena Murray.  Copyright 1996 Hope Publishing Company, Carol Stream, IL)
Imagine my surprise then, when Pastor Janice repeated those words first thing in her sermon…and my further delight, later in the service, when Deanna called attention to the paper lantern image one more time as she led us in our morning congregational prayer. 
Janice told a moving story during her sermon about a local pastor friend who was born and raised in Syracuse, NY, in what the friend considered a well-integrated neighborhood.  This summer Janice's friend unexpectedly met another pastor raised in the same neighborhood, whose parents were the first African Americans to move there some 20 years before Janice's friend's family arrived.  
The neighborhood struggled with integration issues upon arrival of the African American family, but, until these two women met this summer, it seemed the African American pastor did not realize the fruits of her parents' struggles.  She was one of the fortunate ones who learned, long after the fact, that changes did, indeed, take place in the neighborhood, though at a steep price for her parents and probably other families like hers.  
"God does God's work in God's slow and steady way…it's out of our hands," Janice suggested.  "Many times the ones who plant the seeds may never know how God has made those seeds grow," she added.
My mind traveled back to the image of the small paper lanterns and some of the people who have lit the way for me.  Unfortunately, the male pastors in the congregation of my growing up years did not inspire me with their warnings about skirt and hair lengths, but I do recall Sally, the reassuring teacher who welcomed all of us children to our first year of Sunday school.  Cora kept us well supplied with intriguing library books, and Marilyn sang beautifully…they were all inspirations in their own way, each contributing something to my young, impressionable life.  Aunt Beth, editor of the Words of Cheer, published during my childhood by Herald Press, made me want to be a writer.
I walked the Saint Mary's labyrinth (pictured above) with two high school friends this past week as we embraced 70 and pondered the future for what's next.  I didn't think a whole lot then about how I might engage with the youth of our congregation, but, after Pastor Lane's formation hour challenge on Sunday, I'm considering more seriously how I might be a small paper lantern for younger generations, even as they shine their lights back at me.
As an active grandparent to four children 11 and under, I have engaged with the younger set in lots of ways…taking them to ballet, soccer, choir, drama class, swimming, story time, gymnastics; for chest Xrays and other medical or dental appointments, to haircuts, book fairs, museums, libraries.  We've done breakfast, lunch, and dinner, visited countless ice cream parlors and coffee shops.  We know the aisles of Target and Costco and Meijer quite well, and have made applesauce and pancakes together, picked blueberries, ridden carousels, recycled aluminum cans, stopped for the family farm share, visited pumpkin and Christmas tree farms, and attempted simple sewing projects. 
So how might all that experience translate into involvement with younger generations at Kern Road?  I'm still sorting that out and am eager to hear how other KRMCers find ways to interact with our youth. Our formation hour conversation reminded me that about 20 years ago, long before I was thinking about grandchildren, I began relating to two 10-year-olds in my former congregation (without benefit of a church program). 
New pastors had just arrived in town with three children who knew none of us, so I took it upon myself to help build a friendship between that family's 10-year-old daughter and another 10-year-old girl in the congregation.  I remember visiting museums and playing together in the snow at a nearby elementary school, and realize now that those two young women helped prepare me to become an involved grandmother…at that stage of my life, they were two of my small paper lanterns! 
Who has been a small paper lantern for you?  For whom have you functioned in that capacity?  As we seek to become lanterns for each other and notice the light of other lanterns shining in our midst, "may we trust in the slow and steady work of God among us," Janice reminded us in the closing words of her sermon. 
Another reason I have loved the image of paper lanterns has much to do with this Grand Rapids Art Prize entry back in 2012!
Add a comment
August 22, 2016
By:  Jane Bishop Halteman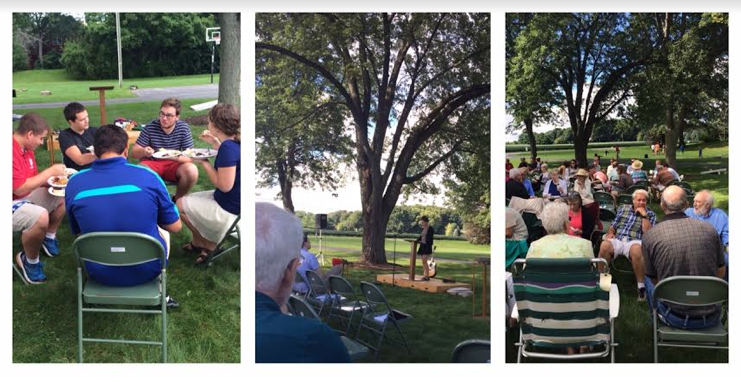 The gathered community worships together, eats together…stands in the gap with one another
These three paragraphs from the Fetzer Institute's August 1 blog post caught my attention this week: 
"It's easy to react to each day's news and events (personal and public) with raw emotion, adding to waves of anger, grief, and even calls for retribution well before the facts are in.
"If we mean to cultivate nonviolence and peace, we need to practice another way, says author Parker Palmer. Instead of responding with corrosive cynicism or irrelevant idealism, Palmer says we need to stand in the 'tragic gap' between these two poles.
"The insight at the heart of nonviolence is that we live in a tragic gap—a gap between the way things are and the way we know they might be," he writes in A Hidden Wholeness. "It is a gap that never has been and never will be closed. If we want to live nonviolent lives, we must learn to stand in the tragic gap, faithfully holding the tension between reality and possibility."
Yesterday's annual lawn service at Kern Road brought to mind the way congregational members stand in the gap for each other as evidenced by their willingness to participate in community.  Andrew shared about his grandfather's influence in his life, about how his grandfather led nightly devotionals when Andrew visited as a boy, about how his grandfather's praying the Lord's Prayer to conclude his meditation left a strong impression that survives for Andrew to this day.
Cathy talked about family transitions as job changes are under way, children return to school, the oldest plans a wedding, and mom starts a seminary course.  "I need help," she said as she spoke of ways she looks to God and the community for assistance.
Mo said he has seen God at work in his life as he chose a marriage partner, as he experienced a keen sense of knowing when it was time to move on while making job changes over the years, as he shared his faith with others during his lifetime.
Being willing to become vulnerable to the community by telling our stories is one way to stand in the gap for each other, helping to fend off both "corrosive cynicism" and "irrelevant idealism" on the personal front, perhaps even the public front.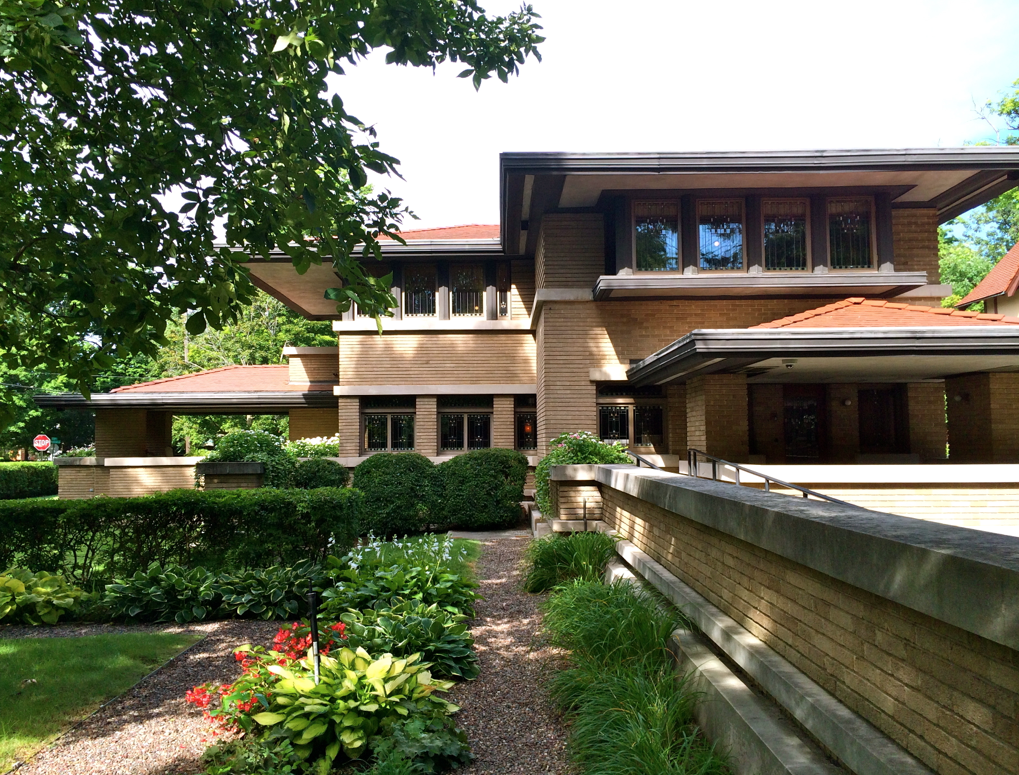 Meyer May house, Grand Rapids, MI
This last week I experienced two rather far-fetched versions of standing in the gap as my meanderings took me to the movie entitled Florence Foster Jenkins (see one review here for an introduction to the story line), as well as the Frank Lloyd Wright house in Grand Rapids built for Meyer May in 1908-09.
A retelling of a very strange true story, the film illustrates the great lengths to which Florence's husband and her piano accompanist were willing to go in the interest of letting her dream big dreams and eventually enabling her to bring those dreams to fruition, in spite of the ridicule of many.  Not the kind of standing in the gap most of us are likely to experience, but nonetheless, an odd example of the measures some folks are willing to take for the other.    
Steelcase, the local business which purchased the Meyer May house in 1985 to bring it back to life for clients and the public, spared no expense in restoring the home to a 1910 version of itself.  Now open to the public for nearly 30 years, the house offers an exceptional example of perseverance and exactitude, a kind of public standing in the gap for historical purposes so that those of us interested in the work of Frank Lloyd Wright might get to experience this style of architecture for ourselves.  (See videos explaining the renovation here.)
According to the Meyer May house website, "After months of interviews and intensive study of reference materials, work began to restore the interior and exterior to its original design. The restoration took two years. The work included removal of a 1922 addition, rebuilding the roof to restore its cantilevered design, replacing all the plaster ceilings, restoring a Niedecken mural under six layers of paint, cleaning and repairing more than 100 art glass windows and skylights, completely recreating the interior with original pieces and exacting reproductions, and recreating the landscape to its 1909 design."  To be sure, this was no small project!
What is your unique, personal way of standing in the gap for yourself, for others?  How have others stood in the gap for you?  What challenges do you face that may require a new way of standing in the gap for yourself or others?  As a gap-stander, how do you help hold the tension between reality and possibility as referenced by Parker Palmer, either in personal or public settings?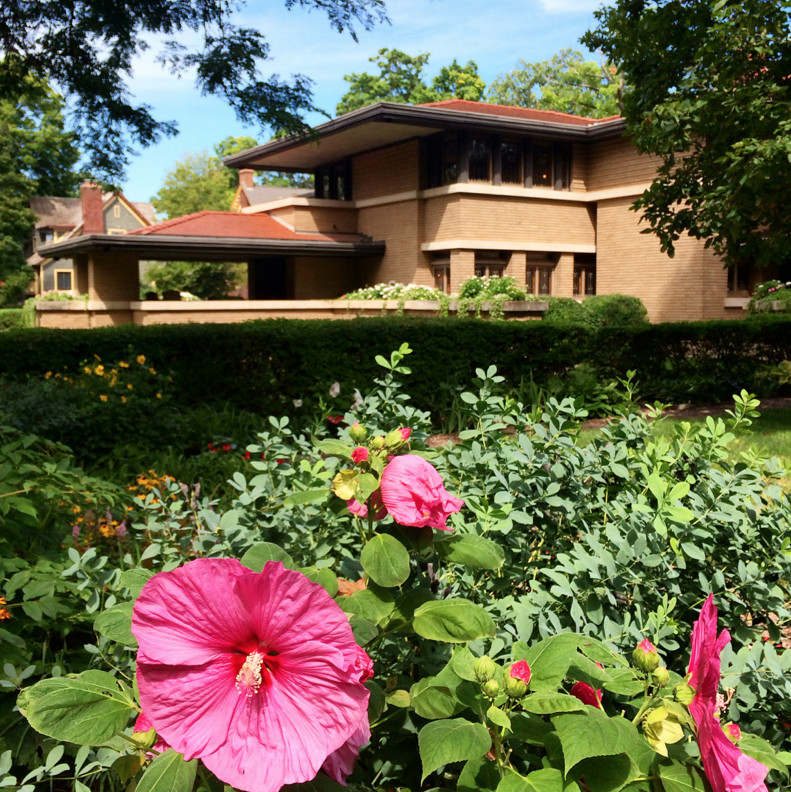 Add a comment