Glimpses of Healing and Hope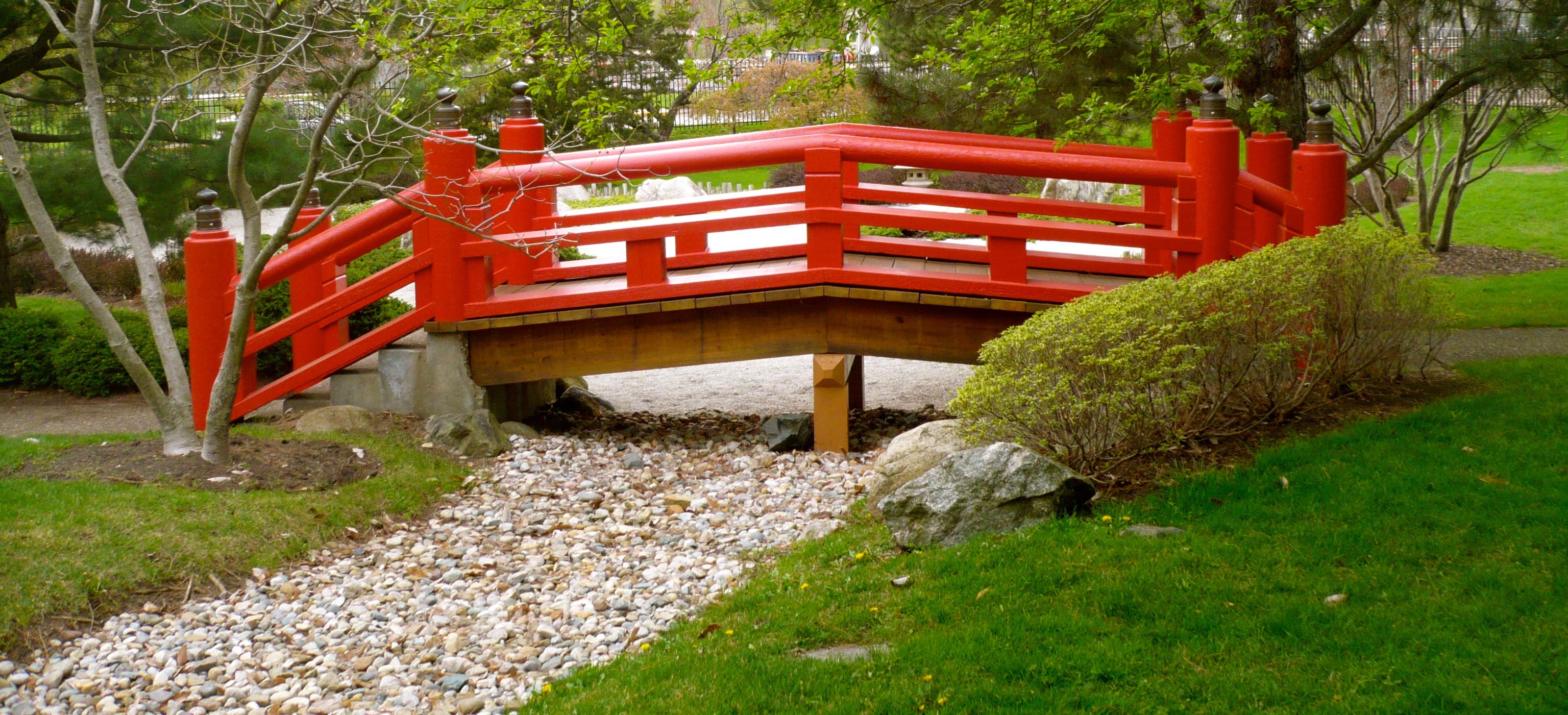 August 22, 2016
By:  Jane Bishop Halteman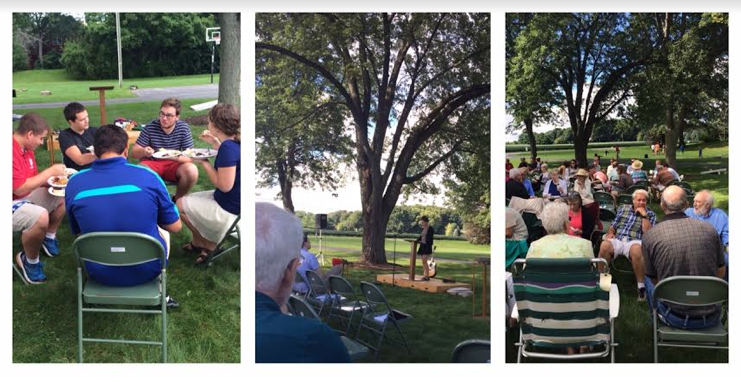 The gathered community worships together, eats together…stands in the gap with one another
These three paragraphs from the Fetzer Institute's August 1 blog post caught my attention this week: 
"It's easy to react to each day's news and events (personal and public) with raw emotion, adding to waves of anger, grief, and even calls for retribution well before the facts are in.
"If we mean to cultivate nonviolence and peace, we need to practice another way, says author Parker Palmer. Instead of responding with corrosive cynicism or irrelevant idealism, Palmer says we need to stand in the 'tragic gap' between these two poles.
"The insight at the heart of nonviolence is that we live in a tragic gap—a gap between the way things are and the way we know they might be," he writes in A Hidden Wholeness. "It is a gap that never has been and never will be closed. If we want to live nonviolent lives, we must learn to stand in the tragic gap, faithfully holding the tension between reality and possibility."
Yesterday's annual lawn service at Kern Road brought to mind the way congregational members stand in the gap for each other as evidenced by their willingness to participate in community.  Andrew shared about his grandfather's influence in his life, about how his grandfather led nightly devotionals when Andrew visited as a boy, about how his grandfather's praying the Lord's Prayer to conclude his meditation left a strong impression that survives for Andrew to this day.
Cathy talked about family transitions as job changes are under way, children return to school, the oldest plans a wedding, and mom starts a seminary course.  "I need help," she said as she spoke of ways she looks to God and the community for assistance.
Mo said he has seen God at work in his life as he chose a marriage partner, as he experienced a keen sense of knowing when it was time to move on while making job changes over the years, as he shared his faith with others during his lifetime.
Being willing to become vulnerable to the community by telling our stories is one way to stand in the gap for each other, helping to fend off both "corrosive cynicism" and "irrelevant idealism" on the personal front, perhaps even the public front.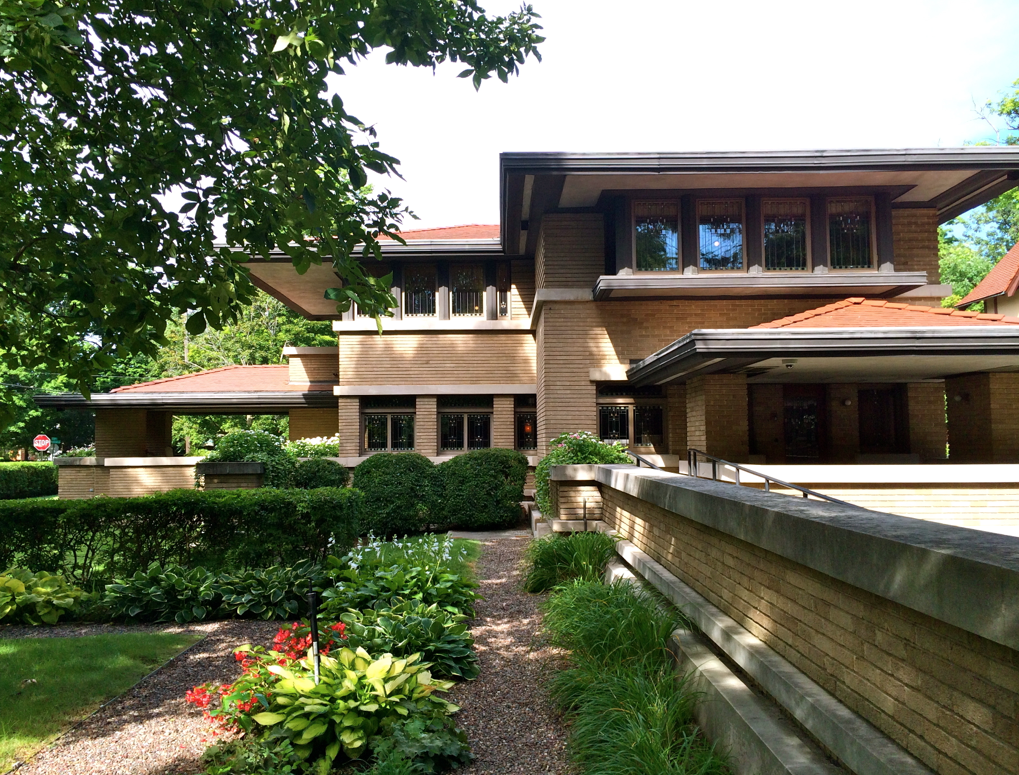 Meyer May house, Grand Rapids, MI
This last week I experienced two rather far-fetched versions of standing in the gap as my meanderings took me to the movie entitled Florence Foster Jenkins (see one review here for an introduction to the story line), as well as the Frank Lloyd Wright house in Grand Rapids built for Meyer May in 1908-09.
A retelling of a very strange true story, the film illustrates the great lengths to which Florence's husband and her piano accompanist were willing to go in the interest of letting her dream big dreams and eventually enabling her to bring those dreams to fruition, in spite of the ridicule of many.  Not the kind of standing in the gap most of us are likely to experience, but nonetheless, an odd example of the measures some folks are willing to take for the other.    
Steelcase, the local business which purchased the Meyer May house in 1985 to bring it back to life for clients and the public, spared no expense in restoring the home to a 1910 version of itself.  Now open to the public for nearly 30 years, the house offers an exceptional example of perseverance and exactitude, a kind of public standing in the gap for historical purposes so that those of us interested in the work of Frank Lloyd Wright might get to experience this style of architecture for ourselves.  (See videos explaining the renovation here.)
According to the Meyer May house website, "After months of interviews and intensive study of reference materials, work began to restore the interior and exterior to its original design. The restoration took two years. The work included removal of a 1922 addition, rebuilding the roof to restore its cantilevered design, replacing all the plaster ceilings, restoring a Niedecken mural under six layers of paint, cleaning and repairing more than 100 art glass windows and skylights, completely recreating the interior with original pieces and exacting reproductions, and recreating the landscape to its 1909 design."  To be sure, this was no small project!
What is your unique, personal way of standing in the gap for yourself, for others?  How have others stood in the gap for you?  What challenges do you face that may require a new way of standing in the gap for yourself or others?  As a gap-stander, how do you help hold the tension between reality and possibility as referenced by Parker Palmer, either in personal or public settings?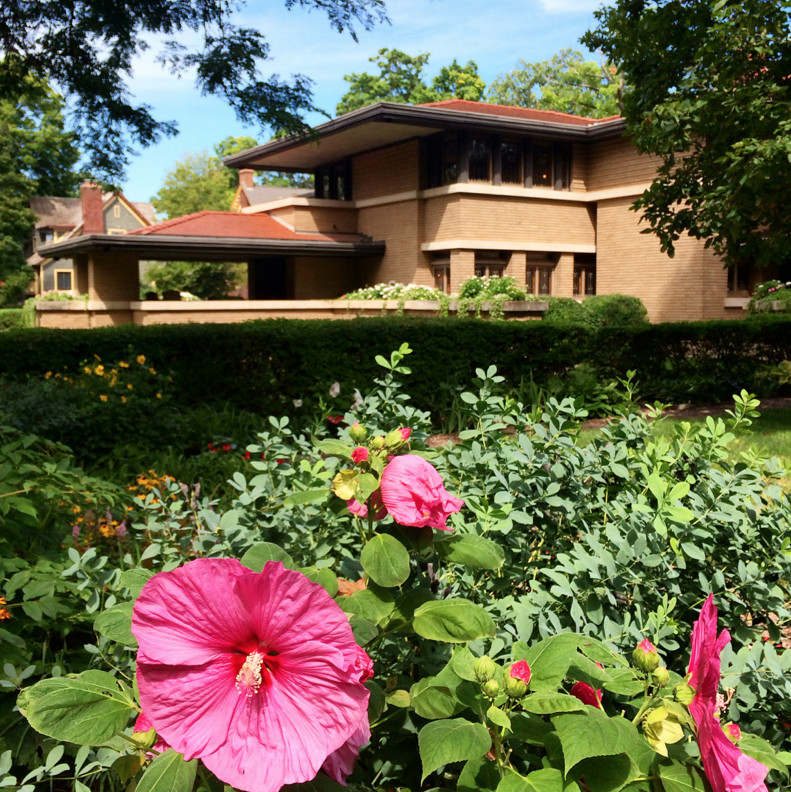 Add a comment
August 15, 2016
by:  Jane Bishop Halteman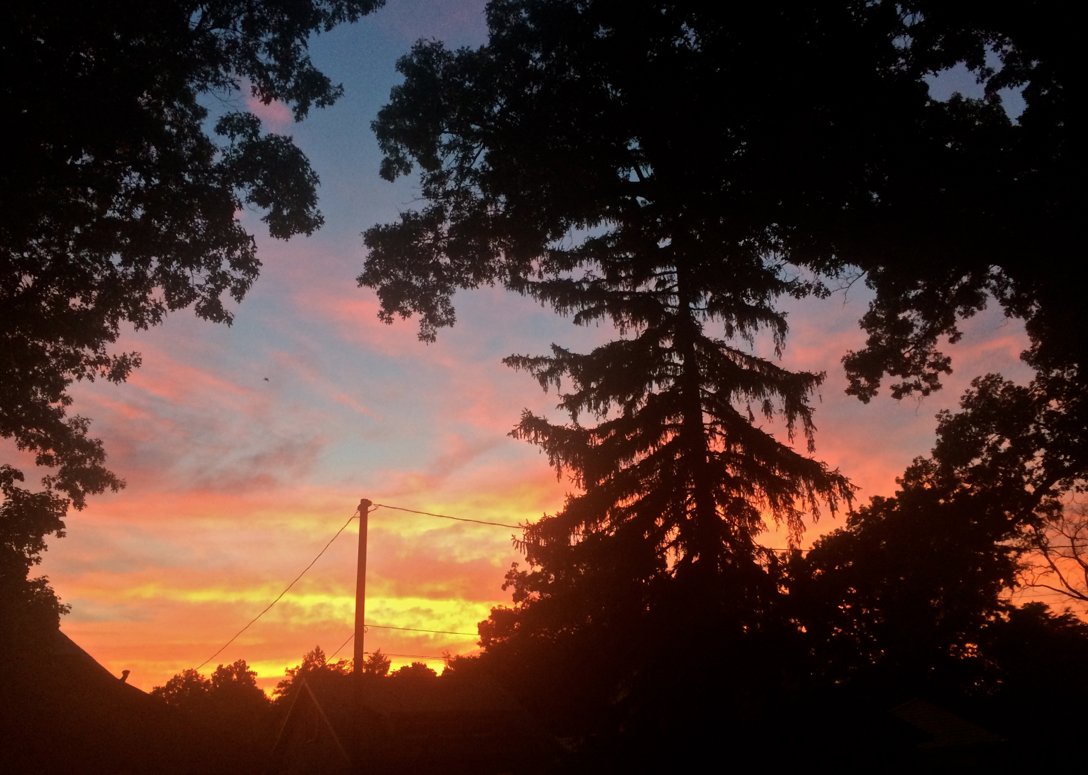 The more I read about the effects this election year is having on many people, even little people (as evidenced by this article), the more I realize the importance of finding ways to nurture ourselves so that we can be effective nurturers of others.
Celeste Snowber Schroeder in her book, In the Womb of God, says this:  "Living in the womb of God, caressed by the touch of the Beloved, I am made whole and regain the strength to meet the next moment. As I learn to be present to God in the midst of the dailyness and clutter of my life, I begin to see that I live in the womb of God. God encompasses me as a mother and father caress their unborn child. The child cannot see her parents caressing her, but senses she is loved and known."
No one taught me to be self-nurturing back in the day; in fact, left to my own devices I might have extrapolated from what I heard preached around me that self-care was another term for self-indulgence.  However, in The Woman's Comfort Book, Jennifer Louden makes it clear that self-care is anything but self-indulgent.  "Self-care is not selfish or self-indulgent. We cannot nurture others from a dry well. We need to take care of our own needs first, then we can give from our surplus, our abundance," Louden says.
That makes sense…it's what we are told on airplanes every time a flight attendant reviews safety regulations before take-off.  Don't try to affix your child's oxygen mask until your own is in place!
To use Schroeder's terminology, then, how do we find ways to nestle into the womb of God?  No two of us likely will take the identical route as we seek that nourishment from the Divine.  The photography and journaling that nurture me might not offer you the same solace, though I hope you find some sense of renewal in the sunset and flowers and food photos posted here.  I discovered many helpful suggestions about nurturing at The Spirituality and Practice website and recommend you peruse the site at your leisure to determine what most nurtures you, but here are a few suggestions that caught my attention.

These excerpts from the book Whole Detox by Deanna Minich reveal some ways to detox one's spirit in terms of which activities to choose and which to avoid.  Choose quality time in nature, she says, and peaceful contemplation and reflection as well as rest and rejuvenation.  Her advice is to avoid sleep disruptions and overeating or, on the other hand, forgetting to eat. 
In a collection edited by Tami Simon called Darkness Before Dawn, Robert Augustus Masters addresses the importance of crying as personal nurture.  "Crying ought not to be something we outgrow. Deeply felt tears can be profoundly healing—at any age. When we weep, we open the heart, ease the belly, quiet the mind, soften the body. It is a loosening up and deep cleansing, a washing-out not just of psychic debris but also—at least to some degree—of biochemical waste. The composition of emotional tears is different than that of tears that result from cutting onions or from an irritant in our eyes. Emotionally shed tears contain more toxins (much like sweat does)—thereby helping cleanse the body—but also contain leucine enkephalin, an opiate. So such tears both cleanse and ease us."
Flora Slossen Wuellner, one of my favorite authors during my early years of adventuring into contemplative spirituality, offers this advice about praying for herself and others as she opens to the "inner flowing."
If you are looking for more on the spiritual practice of nurturing, check out this Spirituality and Practice website feature on films on that subject.
Here's a delightful story about a bride who was walked down the aisle by the man who received her father's heart.  Read it, and be alert to nourishing occasions which come into your life this week, bringing renewal and healing so that you can help facilitate the same in the lives of others.

Add a comment
August 8, 2016
by:  Jane Bishop Halteman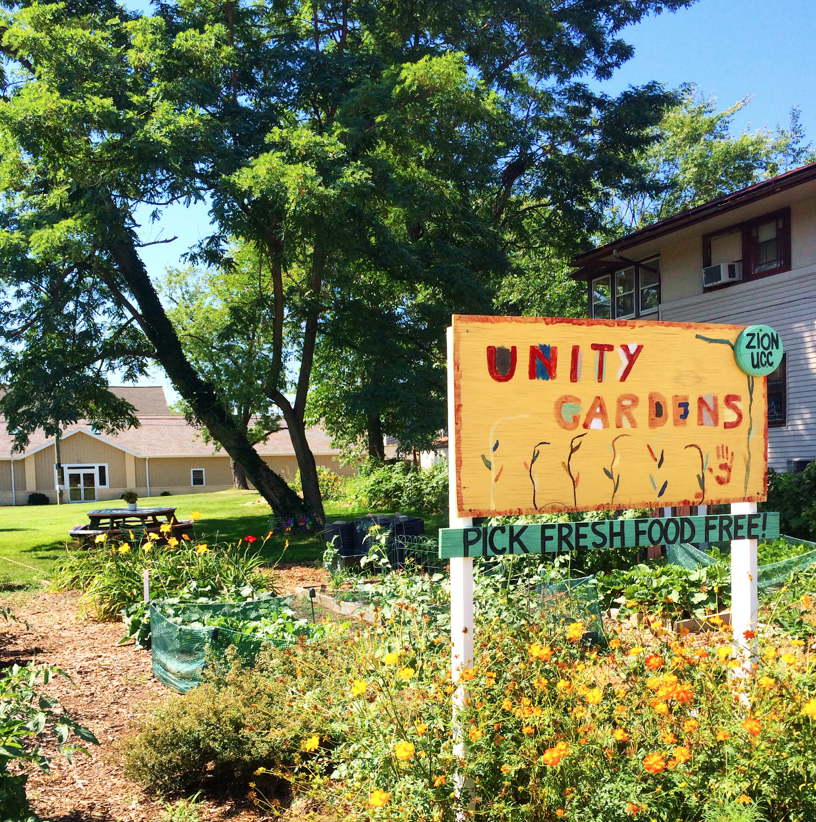 Seeing this Unity Garden in South Bend last week made my heart sing!
Is it possible that the difficult election cycle in which we find ourselves is taking a toll on Americans in unexpected ways?  I find drivers a bit more aggressive, people crankier with each other in public places, and, in general, I observe more intolerance with one another than usual. 

Perhaps I wouldn't be noticing if we hadn't just returned from two weeks in Europe, where we found strangers quite respectful of each other and of us as we traveled many modes of over-crowded public transportation and visited sites brimming with hoards of people, where it would have been easy to get in each other's way and lose patience with the masses.

I've been intent this last week on noticing the happy things, the encouraging things that go on around me to help dispel the destructive chatter everywhere.  When the world gets nasty, how can we fill our eyes and ears with good things to counteract the overload of negativity?

How do we neutralize the violence and pain we are sure to absorb when we watch the news, interact with social media, read the local newspaper?  How do we digest well what we see and hear, at least to stay in the know and offer care where possible, but at the same time pay attention to our own wellbeing? 

I'm still thinking about silence as a remedy, if you read last week's post, but also intrigued this week with curiosity about how to balance with good input the assault from the fire hose of bewildering information just waiting to drown us with pummeling force.

I am grateful that my Facebook friends continue to offer positive posts.  Mary shared this version of Hallelujah, and Rose's "The Earth Has Lungs.  Watch them Breathe" cheered me up as I thought of the amazing ways in which our world operates without our knowing or understanding. 

I'm taking time during August to participate in Susannah Conway's August Break 2016, in which she offers a daily photo prompt and urges participants to post on Instagram and a private Facebook page.  She suggests that her followers "pause, look around you, and shoot what you see. Live inside each moment. Pay attention to what's there. If it's the summer where you are, it's a lovely way to be present to the moments that will be gone before you know it. If it's the winter, what better way to liven up your day than with a creative project to play with?" 

And I have favorite poets and authors to whom I turn when the world looks bleak.  For me it's Jan Richardson or Parker Palmer or Krista Tippett or Mary Oliver or David Whyte.  You probably have your own list of favorites whose writings cheer you when you need cheering.  David Whyte's post on memory this week suggested this upbeat thought:  "Memory is an invitation to the source of our life, to a fuller participation in the now, to a future about to happen, but ultimately to a frontier identity that holds them all at once. Memory makes the now fully inhabitable."

John O'Donohue stirs great excitement in me with his comments in The Question Holds the Lantern.  "Once you start to awaken, no one can ever claim you again for the old patterns. Now you realize how precious your time here is. You are no longer willing to squander your essence on undertakings that do not nourish your true self; your patience grows thin with tired talk and dead language. You see through the rosters of expectation which promise you safety and the confirmation of your outer identity. Now you are impatient for growth, willing to put yourself in the way of change. You want your work to become an expression of your gift. You want your relationship to voyage beyond the pallid frontiers to where the danger of transformation dwells. You want your God to be wild and to call you to where your destiny awaits."

Yes, surely, I don't have to wear myself out further with election news.  My high school and college classmates are turning 70 this year and I've enjoyed watching how they are embracing the decade.  The four grandchildren continue to advance in years, and it's fun to watch them preparing for the start of a new school year as a sixth grader, third graders, and three-year-old pre-schooler.  I was mesmerized last week by Zion UCC's Unity Garden (in photo above) offering free food for the taking and excited to consider volunteering some marketing assistance at Just Goods. 

Finally, I unearthed Jan Richardson's A Blessing Called Sanctuary, a personal gift for me which showed itself just in time to use in words for worship Sunday at Kern Road.  Truly sacred, inspired thoughts about turning the personal sanctuaries we have found on the journey into sanctuaries for others.  Yes, that, too, will help cure what's wrong with this election year.

As I was wrapping up this entry Sunday night, former suburban Chicago neighbor Sue posted a Chicago Tribune article by Mary Schmich that closed with this sentiment: "This country has a great ability to self-correct. It veers off course then lumbers forward toward something better. As hard as it is to believe on days when the news is dark with the terrible things people do and say, we live in a world that is safer and fairer than the one I was born into."

We can only hope Mary is right; in the meantime, let's try making it a spiritual discipline this week to fill our minds with the good, the positive, the encouraging, the helpful, the useful, the informative.  And pass those things on to folks around us…
Add a comment
August 1, 2016
by:  Jane Bishop Halteman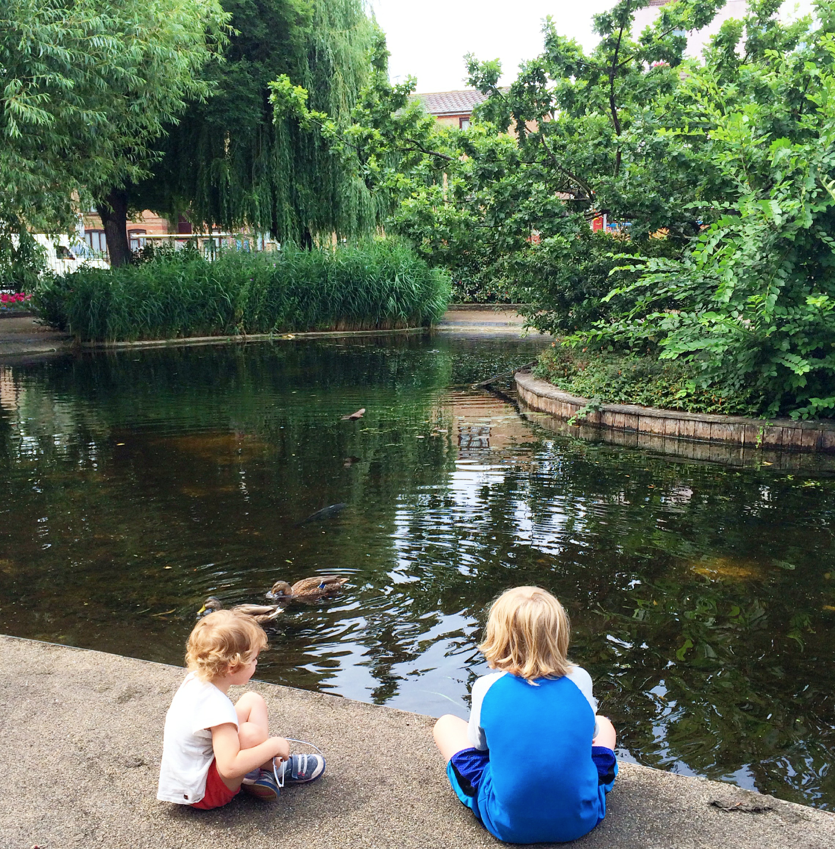 Quiet in the city at Clapton Pond 
One of Parker J. Palmer's comments in a Facebook post this last week caught my attention:  "In this noisy season of political frenzy, it's hard to remember 'the sound of silence.' But it's exactly at such times that we need the grounding and wisdom that can come from keeping still for a while." 
This link will take you to Palmer's post, which includes Pablo Neruda's poem about silence, And now we will count to twelve…, which Palmer says he reads several times a day "to help me reclaim my right mind and my true heart."
In spite of the noisiness of our lives, silence can be found in nooks and crannies if we are willing to make time and space to notice.  We discovered the pleasant pond in the photo above in London just this side of a very busy street where automobiles, trucks, double-decker buses, police cars, and ambulances zigzagged their way through the congestion—anything but a silent setting, but we managed, for a moment, to secure a measure of quiet in the beauty of that slightly sheltered space named Clapton Pond.  
Wherever we went on our two-week family excursion to The Netherlands, Germany, and England, crowds of people and horrendous traffic assaulted our senses as we shared highways and canals, trams, buses, planes and trains (including the Chunnel), railroad stations, airports, and the underground with the locals and many vacationers like ourselves who also were visiting museums, cathedrals, and other historical points of interest, along with eating and shopping.  The night sounds of parties and a nearby restaurant continued past our bedtime in Amsterdam.  Noises of different varieties broke the silence in Bocholtz, where soft neighborhood voices carried in the rural night air and roosters woke us during pre-dawn hours. 
Silence has been called the way into the deep well of inner wisdom.  In the words of Thomas Merton, "Silence has many dimensions. It can be a regression and an escape, a loss of self, or it can be presence, awareness, unification, self-discovery. Negative silence blurs and confuses our identity, and we lapse into daydreams or diffuse anxieties. Positive silence pulls us together and makes us realize who we are, who we might be, and the distance between these two." 
Gunilla Norris, in her book Sharing Silence, Meditation Practice and Mindful Living, suggests that "when we make a place for silence, we make room for ourselves. This is simple. And it is radical. A room set apart for silence becomes a sanctuary—a place for breath, for refreshment, for challenge, and for healing.
"Silent spaces invite us to go to the inner room—the room inside ourselves. By making room for silence, we resist the forces of the world which tell us to live an advertised life of surface appearances, instead of a discovered life—a life lived in contact with our senses, our feelings, our deepest thoughts and values," Norris observes.
Frederic and Mary Ann Brussat have gathered a host of helpful ways to practice silence (and other spiritual disciplines) at their Spirituality and Practice website.  They say this about silence:  "Our world contrasts sharply with the inner world of silence. We are bombarded daily with the noise of crowded residences, workplaces, and entertainment sites. The clamorous voices of the media are always trying to get our attention. We live amidst the seemingly relentless roar of our machines, our tools, and our toys.
"Very few places today are soundproof. The norm is noisy verging on chaotic. The Tower of Babel still stands in our midst, a grim reminder that our various expressions can divide and even conquer us. When this world feels overwhelming and chaos seems to be getting the best of us, silence is a powerful antidote. This practice increases our capacity for contemplation. It enables us to focus our attention on deep matters of the heart. It is where we can commune with things greater than the cacophony all around us," the Brussats say.
"How can you find this inner quietude, tranquility, and calm? You must make room for it—literally. Find a space of physical silence where you can sit quietly, away from distracting demands, voices, and sounds. Go there every day. It is the gateway to your interior silence."  Where might you find a place to inhabit the silence in the midst of chaos?  Perhaps a space in your own home, your office, a park you pass every day, your back yard?
I have long loved a story from Sue Monk Kidd's When the Heart Waits about sitting in silence with an injured bird, so you can imagine my delight at finding that passage in video format among the Brussats' resources on silence.  Check out this link to hear the reading and decide for yourself what value you may find as you reach toward the Divine by incorporating silence into our noisy world.  Borrowing phrases from Neruda's poem, what will the earth teach us when we allow silence to interrupt the noise in our lives?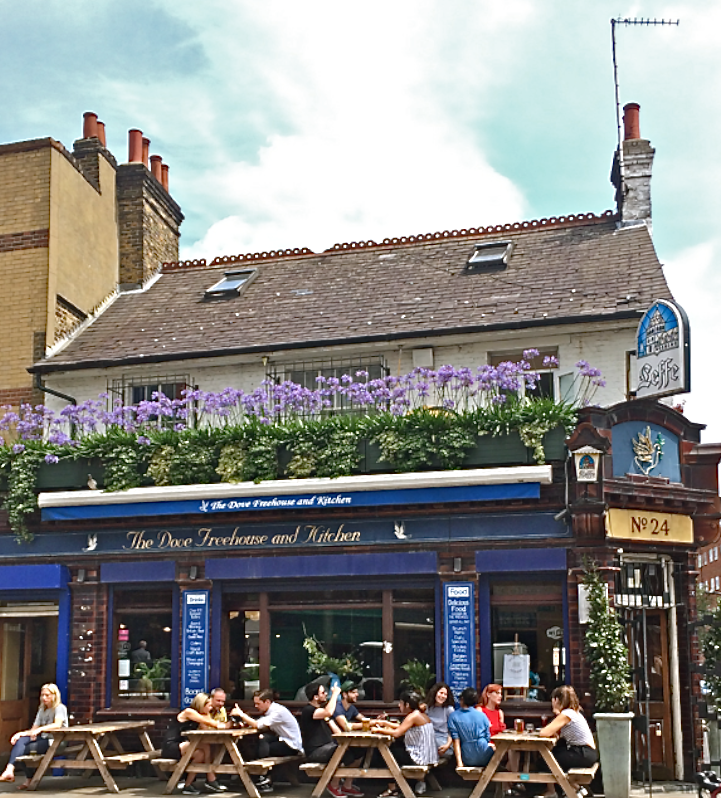 This unexpected rooftop garden provided a mini space of silence 
in the midst of a Hackney neighborhood crowd in Greater London
Add a comment