Glimpses of Healing and Hope
April 4, 2016
by: Jane Bishop Halteman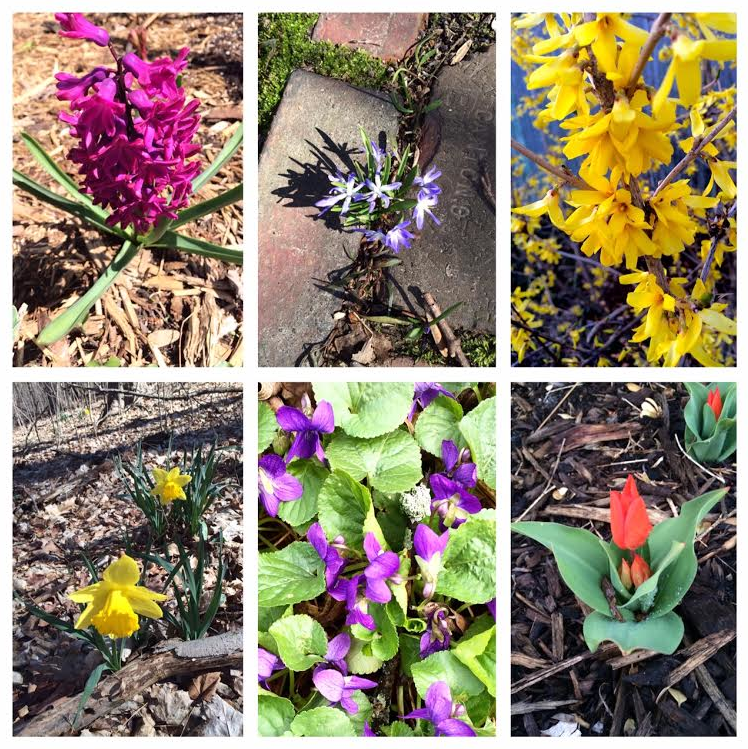 Loren brought good news during Easter Sunday worship when he shared an e-mail recently received from his brother and sister-in-law, who are on a two-month assignment in Nigeria with the Church of the Brethren.  They are offering presence in crisis and working with internally displaced persons in a city where Boko Haram has commandeered villages, targeted pastors, killed thousands, and caused many more to flee their homes, Loren explained.
"When Boko Haram took over various villages that are key to the church, many of the buildings were bombed or burned.  It was anticipated that buildings in Garkida, where my brother lived for five years, would have been burned as well."  Upon visiting Garkida, Loren's brother was surprised to learn that the Muslims of Garkida told Boko Haram that Christians and Muslims get along together in that place and that, if they burned the church, they would also be burning the mosque.  Surprisingly, many of the buildings were saved. 
"My prayer requests are two," Loren said:  "First, that we celebrate the community and support which exists among the Christians and Muslims in Garkida and second, that we pray for our (so-called) enemies and for the poor conditions that lead people to become violent and destructive."
A story of the existence of community and support among the Christians and Muslims in Garkida was a piece of resurrection news so appropriate for our congregation to hear at our Easter Sunday service.
That news came before last week's Glimpses of Healing and Hope blog entry, which posted the following day on Monday morning.  A quick response to the piece, entitled Living into the Resurrection, arrived from a Michigan pastor who said,  "Our church has taken the theme Practicing Resurrection for this Easter season, so we will be walking along with you. I pondered yesterday what it would mean if we would become 'radicalized cells' of the Ever Rising Body of Christ—radicalized by love and forgiveness and passionate hope. I wonder..."
Can we imagine with that pastor what radicalized cells operating in our own church and community might look like if love, forgiveness, and passionate hope ran rampant among us?  Where in our denomination or congregation, our towns, our neighborhoods, our workplaces, our families might we live into resurrection and new life by confronting, even in small ways, the signs of death and dying, hate and wrath, injustice and corruption often evident around us?
We are fortunate already to have "cells" of people among us who regularly offer support and encouragement to the marginalized and encourage all of us to do the same; those who urge us toward greener living by steering us toward installation of solar panels and other ways of caring for our earth; those who model thoughtful eating habits that take into consideration the environment, personal health, and animal welfare; those who demonstrate a variety of ways to live and share together in Christian community.
Many of us, raised in the more-with-less culture, practice our favorite schemes to simplify and extend.  If you haven't already tried some of these, you might experiment with fresh ways to implement resurrection living by beginning a new effort to repurpose, compost, upcycle, grow your own, reduce waste (or even consider zero waste), buy local, regrow from scraps, choose not to use plastic or disposables, select plug-ins over batteries. 
Once I began looking/listening more carefully for examples of resurrection living, I found hopeful green shoots in lots of places.  During my weekly drive to Grand Rapids, I heard an NPR story on why Utah will continue to embrace refugees even though that stance is now unpopular in many states. 
Upon arrival at my destination, I discovered a story from The Mennonite about how a Colorado church made a commitment to share its little-used fellowship hall and classrooms with community groups who needed meeting space.  Soon a local arts group began holding monthly gatherings in the space, an organization offering services to senior citizens set up an office, and a large church with no permanent building began using study space and the kitchen for various outreach programs.
This link about recycling plastic in new ways appeared in my feed from another friend's Facebook page.   A pastor in a neighboring state told me about an ambitious worship/education series currently under way in her congregation which has led to a vigorous new mid-week meeting of enthusiastic group leaders who are willing to travel many miles for the extra get-together.       
Signs of new life are, indeed, all around us.  Green sprouts of renewal, like the mini iris shoots my granddaughter spotted with great glee in a flowerbed last week, continue to spike their way through the warming earth, through our community, just waiting for someone to notice and share the good news.  Make it a habit to be aware this week of the sights and sounds of the earth as it rouses in our part of the world after weeks of winter.  What are the comparable rousings you notice at KRMC?  Share with us here at Glimpses of Healing and Hope the resurrection sightings that come your way. 
As if to prove that the above paragraph is no joke, this story was waiting on my Facebook feed after I thought I had wrapped up the post.  Read it, even if just to confirm that, "If you keep your eyes open, you can find people doing good things all over the globe."