Get Email Alerts When New Posts Go Live!
Glimpses of Healing and Hope
As we mentioned in a previous blog, one of our hopes for our facility in the years to come is as a home for organizations that provide regular meetings, events, conferences, or retreats that need a big physical space with all the amenities at an affordable price for their members. With that in mind, we have partnered with LOGMichiana, a local organization dedicated to bringing the love of God to high school students in the area, and are working on a renovation of our basement to that end. The shower project has met some obstacles and delays but we have overcome them all and are on pace to complete this project before the first LOG weekend in this facility which is scheduled for November 8-10, 2019.
Our Administration team, and especially our Ministry Team Lead Van, has really taken this project and made it work within our time & budget constraints. LOGMichiana's Executive Director, Terry, as well as the rest of the LOG organization and its alumni have provided us with the finances and some hands-on help. KRMC's people, especially Harold, have put in many many hours of planning, demolition, and construction to turn an old storage room into a fully-functioning four-stall shower room with all new plumbing, venting, electricity, and dividing walls. 
With just a few weeks to go, things are really shaping up. We are currently waiting on more electricity & drywall.
It's hard to tell in the dark, we know, but this is the fourth shower, separated by a door to the hallway, and then three more showers.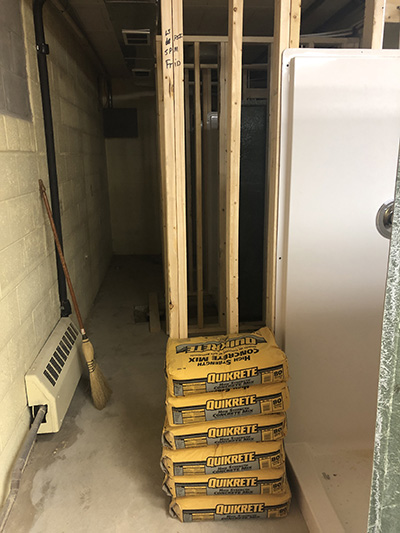 Here are the other three showers: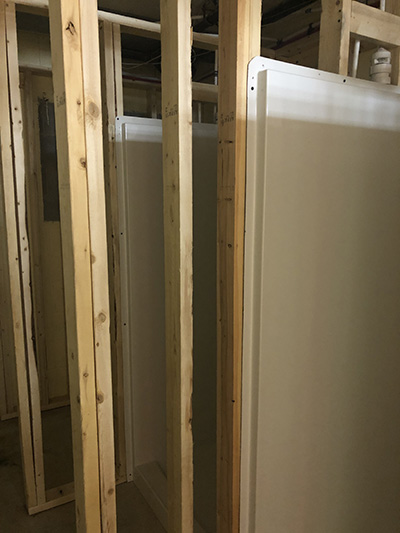 Here's what the plumbing for the showers looks like so far: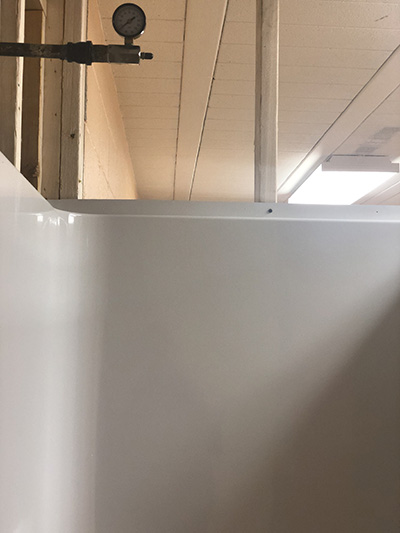 We're excited to see this project come to a close so LOG (and other organizations like it) can really feel at home here at Kern Road Mennonite Church. We'll be sure to post pictures when the work is completely done.