Get Email Alerts When New Posts Go Live!
Glimpses of Healing and Hope
April 17, 2017
By:  Jane Bishop Halteman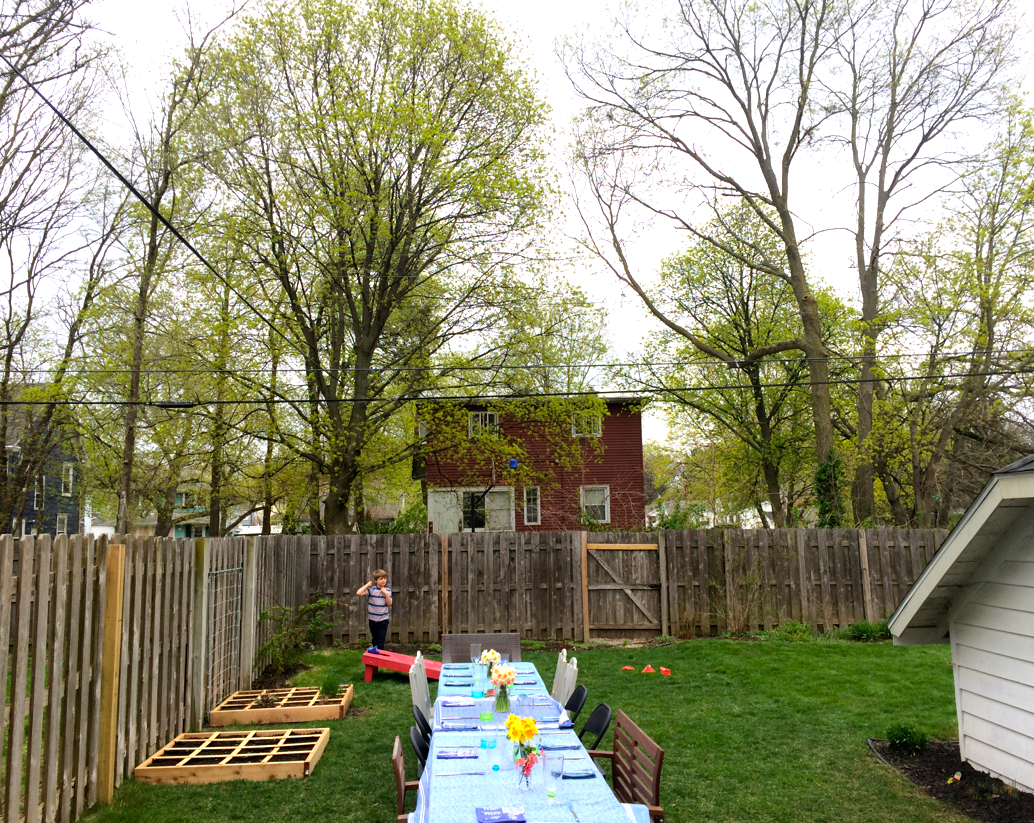 Trees begin to show the green haze of spring, a resurrection reminder
Back on April 1 the Fetzer Institute offered this post which featured "Hurry," a poem from the Afghan Women's Writing Project, which said, in part: 
I don't have money, power
or authority, but I have God who gave me
a mouth with lips for smiling, I have language for speaking,
I can use them for good,
to carry messages of peace and love and forgiveness.
Using our smiles and language for good are commitments we might all make in the face of unrest around the world as we begin to live into the post-Easter season of resurrection, sometimes called Eastertide. 
Holy Week brought us face-to-face with violence once again, as we continued to lament the loss of UN peacekeeper MJ Sharp (see his father's Facebook page here for more information) and cringed as our own country dropped the 'mother of all bombs' on Afghanistan.  
Iris de Leon-Hartshorn offers these words in Lament and Prayer for Afghanistan: "We as a church lament that our country operates within a paradigm that violence can produce peace. We as a nation continue to practice violence against our enemies. We confess our own complicity in how we too support such actions with the use of our tax dollars and in our daily interactions when we do not extend our hands to our enemies. We ask for God's mercy and forgiveness." 
Pastor Dave reminded us in his Easter morning sermon that "God still brings life out of our dark and dead places" with a brief telling of the story of Patrick who pushed his friend Justin in a wheelchair across northern Spain on the 500-mile El Camino de Santiago.  Dave spoke of the power of community and the fact that nearly 200 persons representing 27 nations assisted Patrick and Justin on the way, exemplifying the power of resurrection love from strangers. 
This link to last year's Glimpses of Healing and Hope Easter blog references Frederic and Mary Ann Brussat's Easter:  Resurrection as Spiritual Practice page at their Spirituality & Practice website.  They offer a variety of options for living into the resurrection, including these:  find ways to recognize renewal of life around you; notice radiance in people, places, growing things as signs of new birth; make way for new life by breaking down barriers; live in the moment (the only time the Divine brings forth new life); set the stage for new life by working for peace and justice; stay open to change as a sign of your receptivity to transformation.
And then there's Anne Lamott who pretty much always speaks her mind and many of our minds as well.  Perhaps this is how to achieve resurrection living in the midst of chaos of one kind or another:  "It's amazing to stop pretending that things are not as bizarre and dire or hard as they are, in the marriage, for your grown child, in the nation. To be where your feet are, and to feel it all: the swirl of doom, of gratitude, of incredulous fear, of wonder, of hate, judgment, love."  For more from Anne, see the rest of her post here.
Nancy, who just returned from DR Congo last week, reported in yesterday's service that she witnessed resurrection power as she observed a literacy teacher-training program in Kinshasa.   Read more about her experience here and watch her blog for future musings.  
Where do you notice signs of the resurrection like peace, love, forgiveness taking place around you?  In the words of Pastor Dave, "Live into the power of the resurrection where you see it.  Go and tell someone!"