Glimpses of Healing and Hope
March 21, 2016
by: Jane Bishop Halteman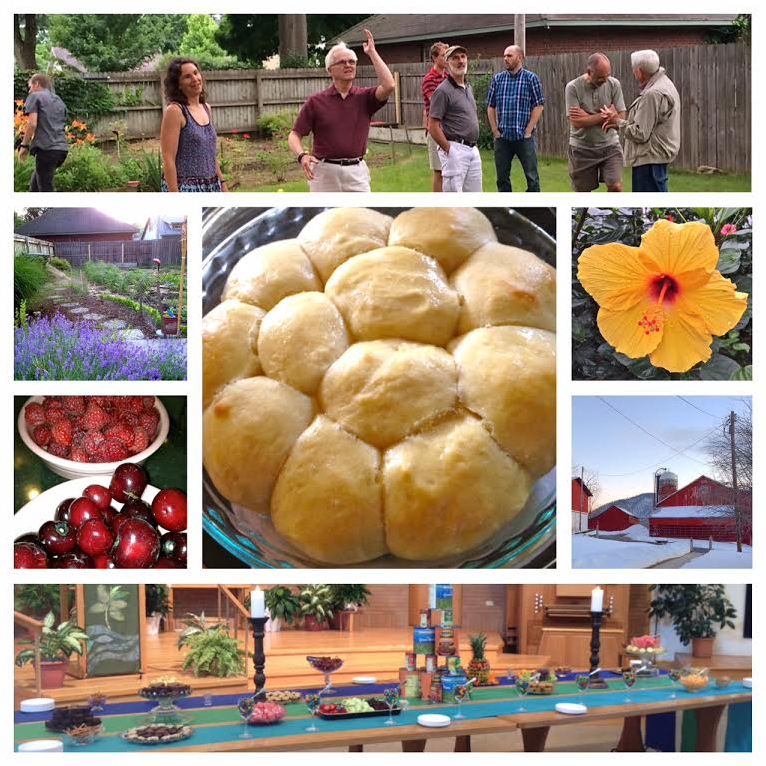 I find US politics almost intolerable to watch these days as common courtesy and civility cave to name-calling and fear-mongering, no matter how hurtful or demeaning to the other.  Grasping at straws to do my miniscule part to stem the seemingly unchecked tide of hostility, I came across Jan Richardson's 2011 Painted Prayerbook post entitled Holy Thursday: Take a Blessing. 
My interest in blessing is not new and has been whetted over the years by reading Barbara Brown Taylor's An Altar in the World and more recently by John O'Donohue's To Bless the Space Between Us.  Blessings written by Richardson and Maxine Shonk have become other inspirational guides on the blessings journey.
The first mention of blessing that captured my attention took place many years ago when I heard Mennonite evangelist Myron Augsburger share the story of offering a blessing for a homeless man who walked ahead of him on a crowded sidewalk.  The man appeared to be disconsolate, without much sense of self-esteem, Augsburger said.  As he breathed a prayer of blessing on the man's behalf, Augsburger noticed that the stranger straightened his posture, glanced at his reflection in a store window, and rearranged his cap with a sudden air of confidence. 
My initiation to blessing as an alternative to ugliness came last Thanksgiving when Maren Tirabassi offered this introduction and "blessing across boundaries" during what she described as a difficult time that threatened to become divisive:  "You have blessed yourselves by your presence tonight to give thanks across boundaries in a time when the willingness to do that is desperately needed and we are so frequently divided by background and tradition, by religion and race, ethnicity and economic differences, sexual orientation, gender expression, age, ability, education, and when our fears, even the reasonable ones, all too easily mutate into hatred.  So for this Thanksgiving season, may you be blessed in your waking and in your sleeping.  May you be blessed in your travels and in your homing.
 May you be blessed when you give and when you receive,
 when you sit at tables of welcome
 and when you walk together in peace."
I was attracted to what seemed like a promising fix for the threat of fear mutating to hatred.  Richardson's new book, Circle of Grace:  A Book of Blessings for the Seasons, offers the "invincible circle of grace" as an additional antidote to fear morphing into hate:  "Within the struggle, joy, pain, and delight that attend our life, there is an invisible circle of grace that enfolds and encompasses us in every moment. Blessings help us to perceive this circle of grace, to find our place of belonging within it, and to receive the strength the circle holds for us."
O'Donohue, who sees blessing as a way of life, as a lens through which the whole world might be transformed, continues to build the case for practicing blessing.  His book suggests that "when a blessing is being invoked, time deepens until it becomes a source from which refreshment and encouragement are released….Whenever one person takes another into the care of their heart, they have the power to bless….To bless someone is to offer a beautiful gift."
And when I begin to fear the consequences of the diminishment of civility in our country, I want to remember this from Frederic and Mary Ann Brussat's Spirituality and Practice website:  In his book's "magnificent closing essay titled To Retrieve the Lost Art of Blessing, O'Donohue posits that this gift is grounded in the belief that human kindness holds sway in the world and that beauty abounds. Blessing moves in and through us by means of wonder, and each day is received as an invitation."
In their overview of O'Donohue's description of blessing, the Brussats explain that "a blessing is a protective circle of light and a key to awakening and creating forgiveness. It is also 'a sheltering wall' and a constant stream of mindfulness of others and their needs….Best of all, blessing is the secret sustenance of our lives and the powerful and positive intention that can transform situations and people."
O'Donohue maintains that "a blessing breaks down the barriers between people….It changes the environment around us and opens new possibilities of connection, healing, and transformation."  What are the ways we might seek to pass on blessing during this pre-election period, particularly now as we complete the season of Lent with the pilgrimage through Holy Week and beyond to the resurrection joy of Easter?
Perhaps learning to receive a blessing will assist us in offering one, but, as Richardson observes in her Holy Thursday post, "Sometimes it can be daunting to receive a blessing…a blessing requires something of us. It does not leave us unchanged. A blessing offers us a glimpse of the wholeness that God desires for us and for the world, and it beckons us to move in the direction of this wholeness. It calls us to let go of what hinders us, to cease clinging to the habits and ways of being that may have become comfortable but that keep us less than whole."
Receiving a blessing, according to Richardson, "places us for a time in the position of doing no work—of simply allowing it to come. For those who are accustomed to constantly doing and giving and serving, being asked to stop and receive can cause great discomfort. To receive a blessing, we have to give up some of our control. We cannot direct how the blessing will come, and we cannot define where the blessing will take us. We have to let it do its own work in us, beyond our ability to chart its course."
Richardson concludes that "a blessing is not finished until we let it do its work within us and then pass it along.  Yet we cannot do this until we first allow ourselves to simply receive the blessing as it is offered:  as gift, as promise, as sign of a world made whole."
During this Holy Week, may we not only "take a blessing," but also become a blessing to one another.  How might we extend the blessings we receive "as gift, as promise, as sign of a world made whole," even to our country's current political scenario?