Glimpses of Healing and Hope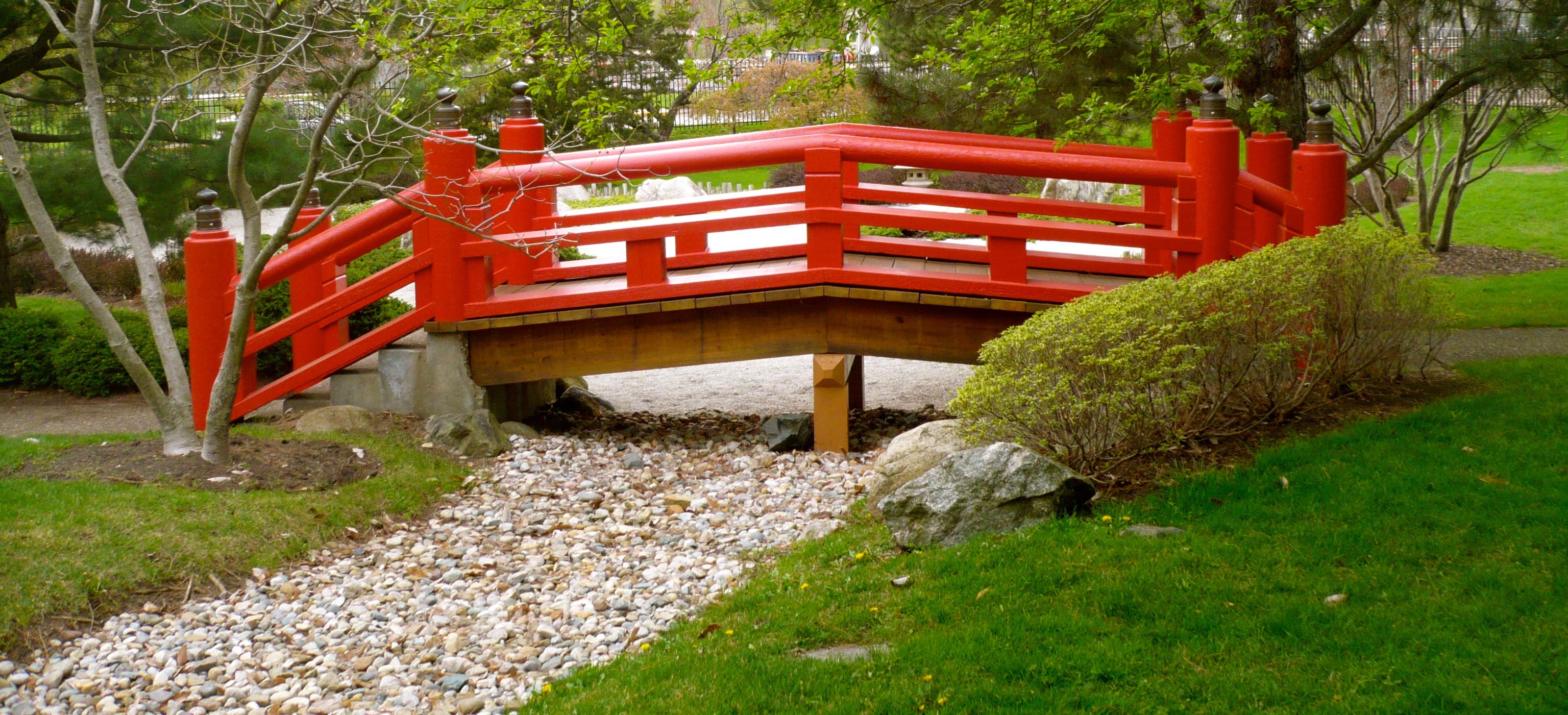 July 10, 2017
By:  Jane Bishop Halteman
Six Kern Road high school youth, their sponsors Lane and Cathy, and three congregational delegates, Dave, Jim, and Vicki, plus Mark and Judy, attended Mennonite Church USA convention July 4-8 in Orlando.
Some of the 13 KRMC attendees will share their responses to MennoCon17 next week during Sunday worship.  In the meantime, a summary of what took place at the event follows, based on daily convention newsletters and reports from denominational news outlets.
A what-to-expect-first-day-of-convention briefing advised attendees that Mennonite Women USA and Mennonite Men would host a prayer walk to kick off Orlando 2017 Tuesday evening, July 4. "Take this opportunity to start convention with a relaxing time of walking and praying. Join us as we bless convention, the city of Orlando, and Mennonite Church USA."
Convention music, prayer, ritual, conversation, and speakers explored the theme Love Is a Verb. The convention newsletter, Orlando Squeeze, posted Tuesday, Wednesday, Thursday, and Friday recaps of events here, including Servant Project highlights, a story celebrating 100 years of Mennonite Women USA, and an article about an inclusive worship service honoring victims of the 2016 shooting at the Pulse nightclub in Orlando, among many other reports. The official 96-page program book, offering youth and adult seminar topics, at-a-glance daily calendars, featured speakers, and special events, appears here. 
Speaking in the Thursday morning adult worship service, best-selling New York Times author and popular blogger Rachel Held Evans suggested that "responding in love isn't about being nice or respectable, but is instead a matter of turning over tables: creating homes for refugees, bringing casseroles, marching with Black Lives Matter, and planting gardens in 'urban deserts,'" according to a Mennonite World Review (MWR) article.
MWR also reported that "Mennonite Church USA delegates on July 6 overwhelmingly passed a resolution on Israel-Palestine, confessing 'our own complicity in this web of violence, injustice and suffering' and vowing 'concrete steps to address these wrongs.'"
Noting that "at the first business session of the denominational convention, the statement received 98 percent support, with 10 dissenting votes in a delegate body of about 550," MWR said "the resolution opposes the Israeli military occupation while taking a stand against anti-Semitism and affirming the need to build stronger relationships with Jewish communities."
Cathy shared this in her #MennoCon17 Snapshots with a Youth Pastor blog post:  "My thought, my hope, my prayer in the middle of the night is to find the most challenging, radical workshops available, workshops that will push us and encourage us to be what we're trying to be."
KRMCer Kait, who attended the youth convention and, like Cathy, was invited to submit a convention blog post, referenced convention as "a place where people of all different ages, races, and walks of life come together to celebrate the one thing they all have in common. Orlando 2017 is my first convention and it has changed me in more ways than one. Before coming, my youth group leader explained how special convention was. He taught us how to appreciate the massive amount of people who would be coming together to worship and discuss important issues. It was the church coming together as one. It was decision-making and the making of history. It was family. Our family."
AMBS student Julia blogged here about her convention experience attending Ted & Co.'s play, Discovery: A Comic Lament, written by fellow seminarian Alison Brookins. "I was excited to go because of a class I had taken in June about the Trail of Death, the 1838 removal of the Potawatomie Indians from Northern Indiana to Kansas. My class spent a week traveling this route, mostly in vehicles, and learning about how the land was stolen in order that white settlers could move in. Mennonite settlers were some of the first ones to move in to take the land."
Julia added that she sees significance in the fact that the play took place on "the first day of convention. The Doctrine of Discovery gives a glimpse of a history, including a Mennonite history, that is not pretty as it tells the story of a theology that gave privilege to whites at the expense, the genocide, of Native Americans. By beginning convention with this acknowledgement, the Mennonite church is making a statement. They are making a statement that church is more than worship; it is about doing life together, which means being in relationship with all of creation around us. It is about acknowledging past and present harm in order that reconciliation can occur and God's shalom may prevail. 
A gathering to imagine an Anabaptist future for Mennonite Church USA called Future Church Summit also took place during the Orlando convention.  According to materials on the MCUSA website, "the Future Church Summit was designed to be a generative, open space for denomination-wide conversation—to dream together, reset priorities, and engage one another in answering the question: How will we follow Jesus as Anabaptists in the 21st century?"
MWR's report of the summit states that "participants (all 550 delegates, plus more than 100 others) shared a list of laments, which included painful patterns of splits and divisions, racism and failure to embrace racial diversity, lack of acceptance of LGBTQ people, and a declining emphasis on the Holy Spirit and spiritual growth."
The MWR story further notes that 1,254 affirmations were filed "for being a Jesus-centered community, offering a witness for peace in times of turmoil, striving to be a racially and culturally diverse church, nonconformity and simple living, speaking truth."
A Future Church Summit Outcomes report is available online.
We look forward to hearing personal reflections next week from KRMÇers who attended the Orlando convention. 
Add a comment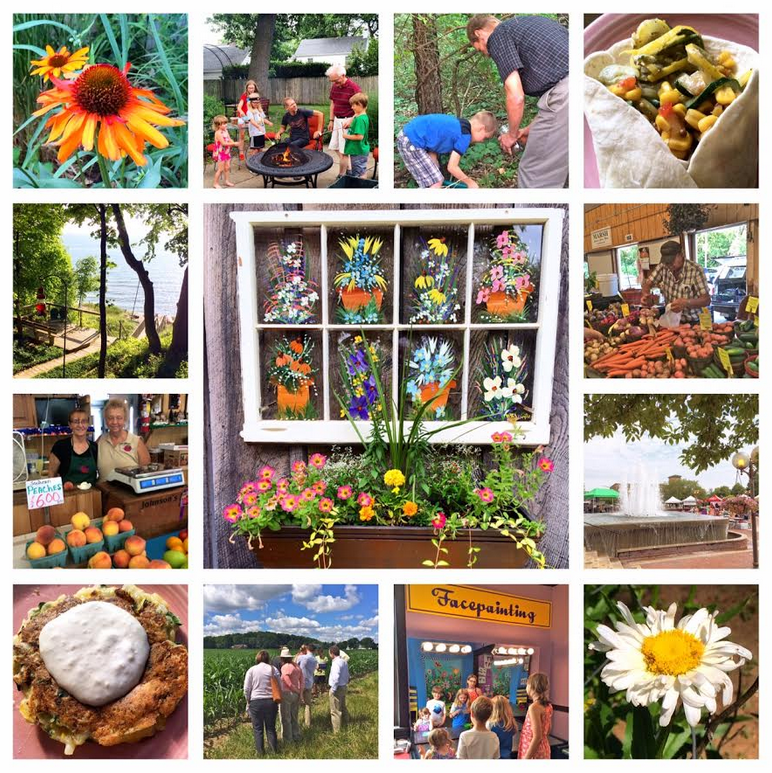 July 3, 2017
By:  Jane Bishop Halteman
When national leaders continue to disappoint and the world around us looks to be in steady decline, what makes your heart sing despite less than desirable circumstances?
I resonate this week with Parker Palmer's assessment of the July 4 national holiday we will observe tomorrow.  "On one hand, I celebrate all that is good about the U.S. and its people. On the other hand, I grieve the fundamental, perhaps even fatal flaws in our democracy that have been revealed by the diseased presidency and politics from which we now suffer," Palmer says in his July 2 Facebook post.
Before I read Palmer's musings, however, last week's tweet torrent threatened to drown me in despair, and I began practicing the spiritual discipline of noticing what brings joy even when the national/world situation seems grim. 
My first response was to compose a photo collage of what has energized me these last few weeks…in addition to the documentation of warm memories, I take great delight in making photos the best they can be. This week's individual photos reveal that nature and family activate my happy places, so the South Bend Farmers' Market, our own garden, and Matt and Jen's new CSA, offered lots of fresh produce last week to create tasty summer dishes, which I love to photograph as well as eat.  My once- or twice-daily visits to monitor blossoms on our property provide Instagram and Facebook connections via photos to other nature lovers. Bodies of water, like Lake Michigan and our own Saint Joe River, always lift my spirits.
Weekly visits with family fuel my obsession to document and chronicle the growing-up years of the grandkids.  Spending quality time with them at the library or Menno-Hof or the Saint Joe, MI, splash pad or Curious Kids' Museum or roasting marshmallows around our backyard brazier make lasting memories for all of us.
Learning with fellow KRMCers about soil during our intergenerational nature-related formation hour last Sunday presented another happy moment and photo opportunity as we gathered evidence to substantiate sharings from this blog post about Kingdom teachings from soil.    
Connections, even to folks I do not know in person, make my heart sing.  A Facebook friend whom I have not met except by phone walked me through upgrading security settings when she noticed my profile had been cloned last week.  An Instagrammer I follow who claims color as her "superpower" brings me joy every day with her vivid posts, profiling her love of life in London.  I treasure these interactions, especially when it feels like the world is collapsing in on itself and other countries' trust in US leadership is falling to new lows, according to a recent Pew Research Center poll.
Whenever I can, I attend South Bend's Fridays by the Fountain in front of the Morris Performing Arts Center.  This past week's band did not disappoint, particularly after I noticed an aging gentleman (way beyond my years anyway) dancing by himself to Proud Mary.  He wandered off when that number ended, but couldn't resist hanging around a while longer for These Boots Are Made for Walking.
Sitting on a ledge in the shade, sheltered from the hot sun, I watched happy human interactions unfold before me as a child and two older women took seats on the steps nearby.  The child's apple rolled away, and I imagined it might get tossed.  Happily, one of the grandmas poured her own carbonated beverage over the apple and returned it to the child.  The other grandma dipped her scarf in the nearby fountain to clean the child's face after sandwich bites.
Folks nearby enjoyed the two-year-old's rollicking movement to Some Kind of Wonderful and Sweet Home Alabama (which the band changed to Chicago for the occasion) and her happy leaping down the stairs, jumping proudly from the last step to the ground.  She warmed to her audience's cheers and put on a magnificent show for us; the woman on the ledge next to me commented out loud that it was such a relief to be away from the political fray for a moment.
Watching the many ethnicities and age groups (from infants in wraps and slings to octogenarians on walkers and canes) enjoying one another on their lunch breaks at Fridays by the Fountain functioned as an antidote to overdosing on the goings-on in Washington, DC. Kids blowing bubbles and families frolicking in the fountain mist, the kind word of a stranger, even the appearance of the Martin's food truck added to the ambiance that raised my sinking spirits that day.
Where have you glimpsed the Divine in simple human interaction?   
Add a comment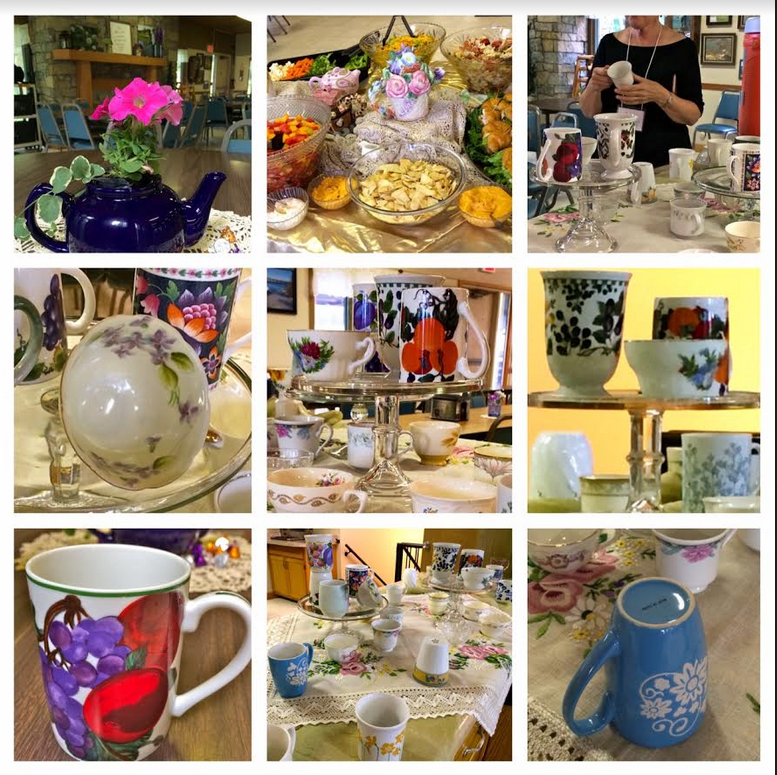 June 26, 2017
By: Jane Bishop Halteman
Indiana-Michigan Mennonite Conference annual sessions took place June 15-17 at Amigo Centre in Sturgis, MI.  My long-time good friend Frances offered a meditation at the women's tea Friday, bringing back fond memories of more than 20 years ago when the two of us attended summer worship courses at Anabaptist Mennonite Biblical Seminary (AMBS) and subsequently were invited by our suburban Chicago congregation to lead weekly evening worship in a contemplative prayer setting.
The bond of our friendship grew as we fashioned themes, calls to worship, and prayers, crafted visuals, developed handouts, and invited readers and song leaders to join us in bringing the 30-minute services to a small group of faithful worshippers. 
Frances once remarked to the church's office administrator, who observed our sometimes time-consuming set-ups, that getting ready for Wednesday prayer was for us as engaging as playing house is for young children.  With the enthusiasm of kids working diligently at being grown-ups, we engaged wholeheartedly with each other and our subject matter to create space for quiet reflection and new awareness of the Divine in our midst.   
In preparation for her conference presentation based on Joyce Rupp's book entitled The Cup of Our Life, Frances collected from a variety of thrift stores 45 unique teacups, some bright, some pastel, some stylized, some delicately floral, some mugs, some closer to actual teacups. As participants filled their plates and found a seat, they also chose a cup to use for personal reflection as Frances shared.
During her after-lunch presentation, she asked us to consider why we selected the cup in front of us. Did we find the color or style appealing? Did the cup remind us of something? What about the cup connected to our lives? My mug, painted with brightly colored, realistically sketched fruits still on the vine with leaves and tendrils apparent, brought to mind the importance of authentic connections and taproot nourishment, so germane to generative living.  Not until I sat with my mug at home, however, did that realization surface.   
Reminding us that "these are very ordinary cups," Frances asked what about these simple cups might lead us to reflect on the cup of our lives?  "Could the cup be a reminder of spiritual thirst?  Our need to fill, drink, empty, wash…?"
Urging her listeners to think of the cup as an image of their own uniqueness, Frances quoted author Rupp as saying, "Too often people want someone else's spirituality rather than their own. I've discovered that the more I am conscious and accepting of God's love for me, the more I can accept myself and the unique way that my spiritual path unfolds. God created each one of us out of love. We are one-of-a-kind, unique, meant to be a light of love in transforming our world."
Like the mugs and teacups we chose, our lives are sometimes marred by bumps, scratches, cracks, and chips, Frances pointed out, suggesting that rather than seeing these imperfections as flaws, we might view them as opportunities to nurture "understanding and compassion," thus enabling change and growth.
Quoting author Rupp once again, Frances suggested that "wholeness implies a process, a gradual coming together into a oneness in which all the parts are integrated, but not necessarily perfect. Wholeness or holiness takes a lifetime of ups and downs. It can never be accomplished apart from divine help and guidance or without the interaction of our lives with others."
Back in the winter of 2007, I led an adult formation class based on The Cup of Our Life, gathering the chapter-by-chapter overviews below from the Rupp book for the class syllabus; ten years later, I find these snippets helpful to ponder anew and am grateful to Frances for bringing this book to mind once again.
The Cup of Life: What would it be like if we believed we were a love song of the Divine?  How would it change our presence with others?  While healthy spirituality requires a deep belief in our own loveableness, this belief is not always easy to accept.  May we find ways to see ourselves as songs of love, cups full of goodness, bringing life to others.
The Open Cup: As we ponder our openness, what brave steps might we take toward emptying those things that perhaps keep our spiritual cups from being filled?  How might uncluttering and making space for listening help prepare us to receive and trust?
The Chipped Cup: How might we look at personal flaws, not to criticize, but to see what they can tell us about our relationship with the Divine and with others.  How can we befriend parts of our personality we are reluctant to accept?   
The Broken Cup: Brokenness can be an instrument for change.  Pain received rightly has the power to transform.  What would happen if we met our frustrations, pains, and heartaches as we would meet a visitor having something to teach us?  What might we learn from those pieces of our lives that are still wanting and incomplete? 
The Cup of Compassion: Sometimes compassion asks us to simply 'be' with someone.  At other times, compassion asks us to 'do' something, to give of our time, to speak out for justice, to go the extra mile.  And sometimes compassion asks us to receive graciously from another who has need of our receptivity and our vulnerability.  
The Blessing Cup: Each of us can be a blessing.  When we bless, it is the deep and vast goodness of the Divine in us that blesses another.  When we bless, we touch another with something of the Divine.  How have you been blessed by the smiles, loving looks, stories and affirmations, concern and care of others?   
Add a comment
June 19, 2017
By:  Jane Bishop Halteman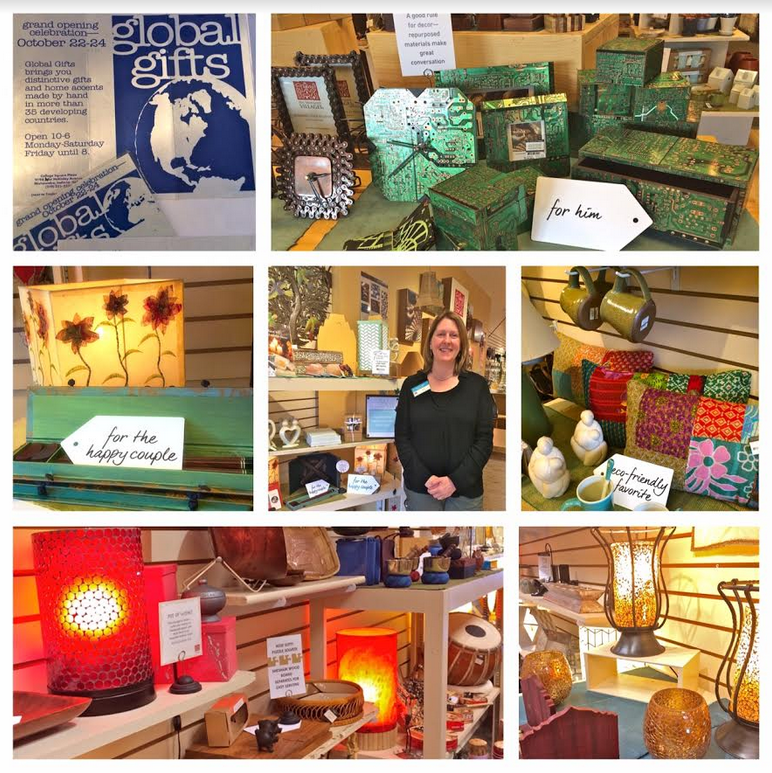 New manager Kelly surrounded by Ten Thousand Villages merchandise…a brochure in upper left announces the store's opening as Global Gifts 25 years ago
Ten Thousand Villages, a fair trade shop located at 214 W. Cleveland Rd., Granger, is in the midst of observing its 25th year in Michiana.  Back on April 10, the store welcomed new manager, Kelly Tooker, another reason to celebrate during this milestone anniversary year.
Kern Road Mennonite Church launched the store in 1992 as Global Gifts at a Mishawaka location, buying its inventory from Mennonite Central Committee's SELFHELP Crafts, a fair trade enterprise which changed its name to Ten Thousand Villages in 1996.  According to the mission statement of Villages' headquarters, "We create opportunities for artisans in developing countries to earn income by bringing their products and stories to our markets through long-term, fair trading relationships."
Born and raised in the Pacific Northwest, Kelly arrived in Indiana in the fall of 2011 when her husband Bob's career brought the family here.  She is no stranger to Ten Thousand Villages and its merchandise, having been a customer of the Portland, OR, store in the early 90s.  Some of her Haitian cut metal wall art from back then has traveled across the country with her and is now on display in their fourth house and third state, according to Kelly.     
Kelly and her husband also celebrated their 25th anniversary this year. Kelly is a master gardener, has completed organics certification, and observes permaculture practices in her home garden.  Before her move to Indiana, she worked in environmental services and taught natural resources and conservation at the high school level.
She has more than 15 years of experience in retail management, most recently as the garden center manager at Lowe's, and non-profit experience, most recently with Wellfield Botanic Gardens. She also has small business ownership experience, and managerial experience that includes work with volunteers. 
Kelly finds the store's location a good one, with its proximity to University Park Mall and good foot traffic at Centennial Place, the shopping center where Villages is located.  Nearby medical facilities regularly bring in patients from a distance, who stop in at the store before or after their appointments to further augment traffic, she said. 
She looks at the potential of local college students as both shoppers and volunteers, and hopes to establish campus ambassadors at Saint Mary's, Indiana University South Bend, Bethel, Notre Dame, and Holy Cross. Current interest in yoga and meditation also brings customers to Ten Thousand Villages. 
Kelly emphasized that "Villages stores complete the fair trade cycle by providing a marketplace." She asks that you 'like' our Ten Thousand Villages Mishawaka Facebook page to help expand organic growth and exposure, and invites you to help with the fair trade vision by making grassroots referrals to family and friends about the store, its merchandise, and its mission, by volunteering in the store, by assisting with marketing, education, and community outreach, and by helping with off-site sales in the tradition of Edna Ruth Byler, the woman behind the Ten Thousand Villages fair trade concept, who began selling Puerto Rican and West Bank needlework from the trunk of her car in 1946.
Starting today, the Mishawaka store's Monday Facebook post will feature some aspect of its past history, drawn from photos, clippings, and other memorabilia saved in scrapbooks over the years by KRMCer Luella.
"I truly believe that we are in this together. We must be the change we wish to see in the world and in our local communities," Kelly said in one of her early e-mail communications with board members and volunteers.  Speaking as the store's behind-the-scenes Facebook presence, I find Kelly an accessible, inspiring manager/encourager who takes great delight in equipping volunteers to do their jobs.
If you would like to volunteer with the Mishawaka Villages team, contact Kelly by phone (574.277.4900) or e-mail (This email address is being protected from spambots. You need JavaScript enabled to view it.). 
To learn more about how fair trade improves lives and strengthens communities, see Villages' description of its impact here. And this delightful Mrs. Green's World podcast offers good listening about the "guilt-free shopping" available at Ten Thousand Villages stores, including more about Edna Ruth Byler.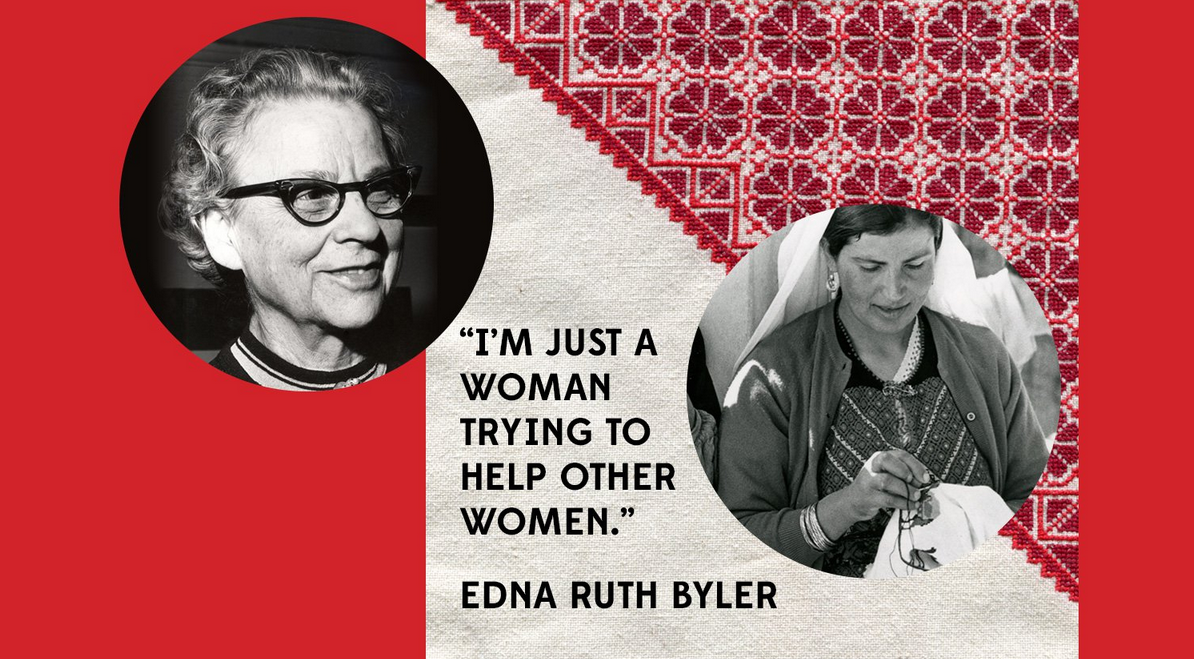 Ten Thousand Villages' image created by headquarters in conjunction with the organization's observance of 70 years in 2016
Add a comment