Glimpses of Healing and Hope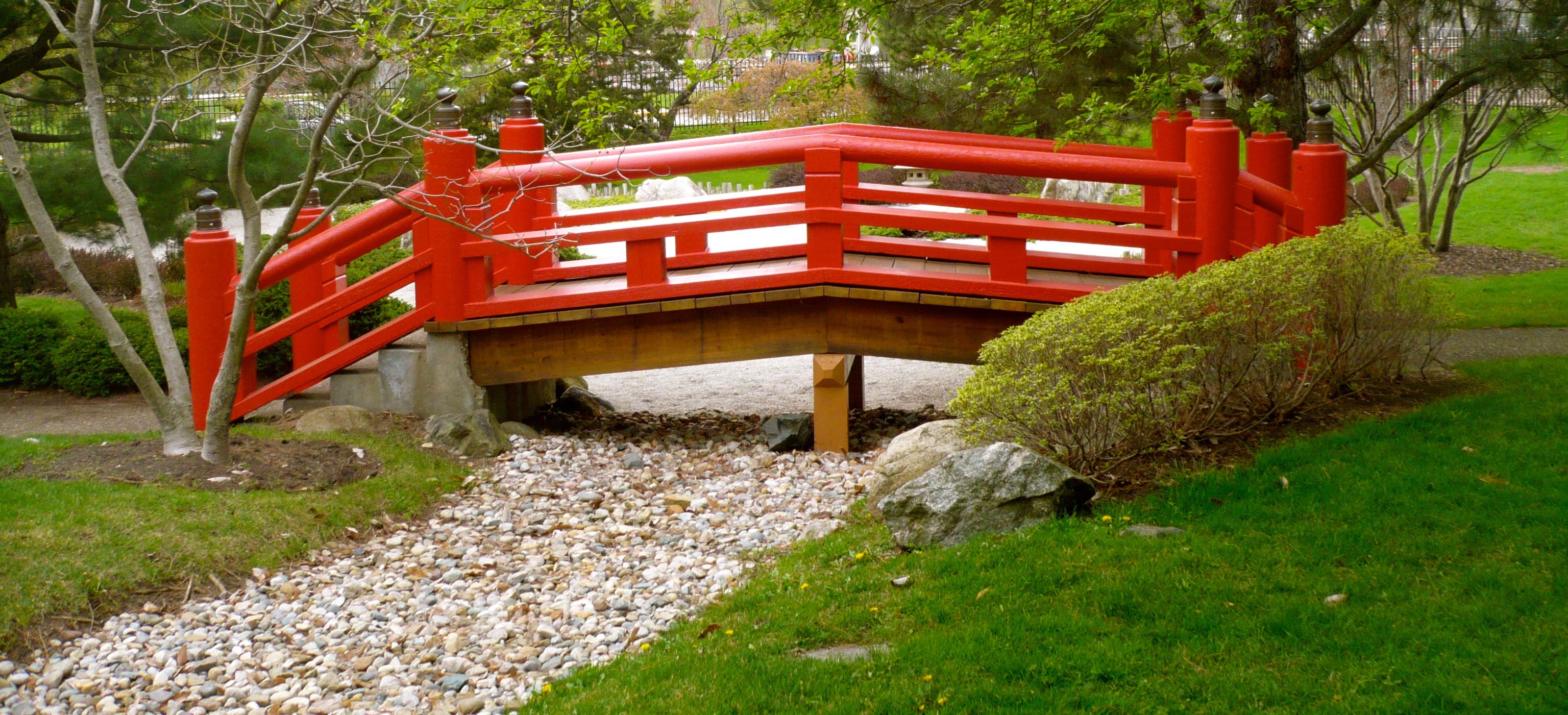 March 29, Kinshasa, DR Congo
(On the occasion of a reception held at the home of Pastor François Tshidimu in honor of Nancy Myers's visit and the receipt from KRMC of funds to purchase land for a school)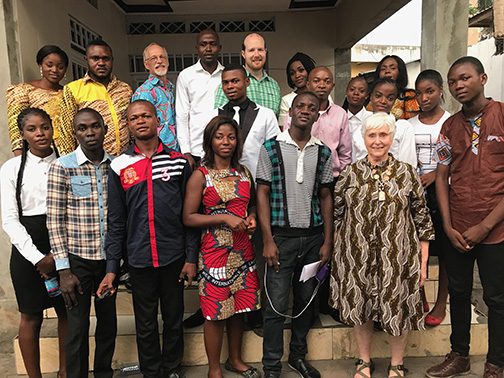 First and foremost, permit us to thank the Lord our God, the master of time and circumstance, for having permitted the encounter of this day. We welcome everyone.
We the youth of Bondeko Mennonite Church met on March 27, 2018 to reflect on the future of young Mennonites in general and of Bondeko in particular.
In addition to the fact that youth represent the future, we believe that youth are the key to the present, a measure of the survival and continuation of the Mennonite community in Congo and at Bondeko. Therefore it is necessary for us to be trained and organized.
Our discussions centered around the promotion, projects, and formation of youth in our congregation. We concluded the following:
·         We, the youth of Bondeko, express our profound gratitude to Pastor François Tshidimu Mukendi, head of the congregation, for his determination to see the youth flourish, and also for having facilitated today's encounter.
·         We thank Madame Nancy Myers for her love and generosity toward our church and her involvement in the success of our projects.
·         We thank her also for the establishment of the partnership with Kern Road Mennonite Church through which we received scholarships, permitting the youth of Bondeko to make their way through high school and university.
·         We are profoundly grateful also to Kern Road Mennonite Church for financing the purchase of land that will permit the construction of the first private Mennonite school in Congo, which will contribute to the formation of the youth not only of Bondeko but also of the whole country.
·         We solicit a church-to-church partnership with the youth of Kern Road Mennonite Church with the aim of sharing experiences.
We address our warmest greetings to the whole congregation of Kern Road Mennonite Church. May the peace of the Savior be with you. Thank you.
Ignace Tshitoka, President of Bondeko Youth, and Francis Kabanza
Add a comment
by Nancy Myers
In the adult literacy teacher–training workshop the week after Easter in Mbuji Mayi, DR Congo, was an eccentric woman. Marie-Claire didn't seem to care much about her appearance. Her hair went every which way. Her clothes were a bit grubby. She peered over wire-rimmed glasses. She crossed her legs. One day she showed up in a baseball cap.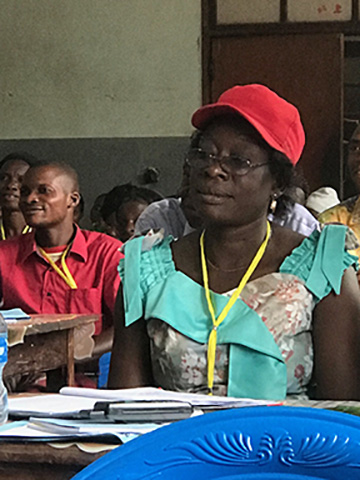 Marie-Claire also had a terrible, honking cough that punctuated even the rafter-raising hymn-singing that charged up the energy at the beginning of each day.
Perhaps I was the only one to be bothered by Marie-Claire's cough. On the first day, the woman who was provincial head of one of the two Mennonite groups represented in this training nominated Marie-Claire for the position of Village Chief, a sort of ombudsman for the training. Marie-Claire was a member of the other, and often rival, group. When she was elected by a large majority she kissed her nominator almost on the lips. I cringed but the other woman did not.
Marie-Claire took her position seriously and often came forward to whisper something to my friend Hélène José sitting next to me who was hosting the training. I tried to keep my distance but was not always successful. I was horrified when she coughed into her hand and then picked up a crying baby. By the end of the week my throat was tightening up a bit and I started chewing Airborne tablets to ward off any viruses that Marie-Claire might have spread around.
Marie-Claire was also among the most enthusiastic of the 60 would-be teachers. That is saying a lot because the energy in the class was high. She was not the most gifted but she was unafraid of making mistakes and kept trying to get the method right.
In fact, Marie-Claire had already started a literacy class six weeks earlier. Hélène José, who was trained a year ago, had introduced her to the method and given her some books and Mare-Claire had rounded up students. She brought half a dozen of them to class one day. But she knew she needed more training and she was thrilled to be getting it.
I heard of other teachers who had been trained in previous workshops and were training assistants on their own. One teacher who was trained last year in Kinshasa, a young man named Justice, not only teaches three separate literacy classes in the Bondeko church building, KRMC's sister congregation, but also hopes to train other teachers in all five Mennonite congregations in the Massina district. When he can find the time.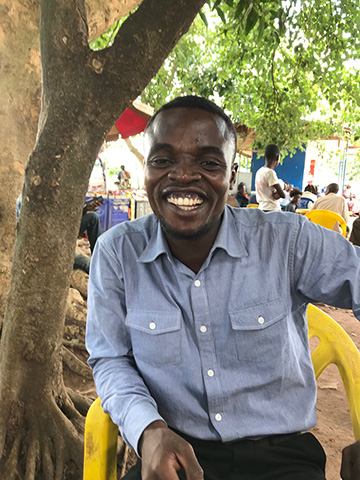 Teaching people to read in Congo is an idea whose time has more than come. The harvest is ripe and the reapers are few. In modern parlance, the idea is going viral— as viral as Marie-Claire's cough.
In his morning homilies, the Mbuji Mayi workshop chaplain compared Congo's illiteracy problem to the dry bones in Ezekiel's vision. He said the people learning to read would be like the blind man in John 9: they wouldn't care why they had been helped, or who their teachers were; they would only rejoice in their newfound wholeness.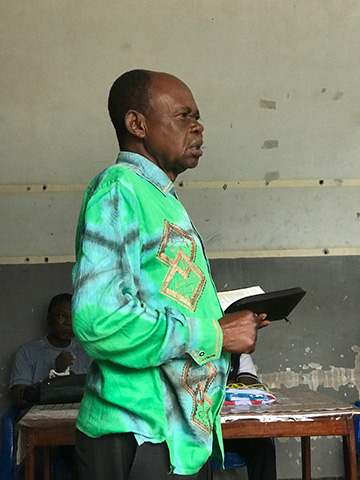 The joy of new readers is contagious, as those working in Kinshasa and Kikwit who have started teaching in the last year testify. They say the students bring their friends to class. Their enthusiasm and success, in turn, reward the teachers; the energy flows on.
Another day the chaplain referred directly to the viral nature of the good news in Paul's second letter to Timothy, chapter 2: "The things you have heard me say in the presence of many witnesses entrust to reliable people who will also be qualified to teach others." He encouraged the new teachers not only to find learners but also to develop other teachers. And indeed, this is happening.
I did come home with a cough. I don't know if I caught it from Marie-Claire but if so, it was worth it. I feel privileged to participate in the good news of this project.
What ignites your joy? What good news is spreading among us?
Nancy Myers, a KRMC member, is overseeing the Congo Literacy Project as a volunteer on behalf of Africa Inter Mennonite Mission, a partnership with the women of Congo's three Anabaptist denominations. For more about this project see Nancy's blog at www.thepracticalmystic.org.
Add a comment
by Danile Martens

John 20: 1-18
I have been thinking about this resurrection story lately in terms of the flow of life.  I read it now thinking that Jesus was not so much saying "Don't touch me," as "Don't prevent me, don't hold on to what I was to you before. Something new is happening."
If change is the essence of life, something which I am learning to accept as true, then we must welcome, we must allow change, not only in ourselves but in those others who are put into our lives. Jesus as the chosen one had something new to be and do and the grief of Mary Magdalene could not alter that work.  Nonetheless, Jesus lovingly meets her in her need and then points her to her new role. She will not be provider and support  in the same ways. Her past that changed from so-called harlot and demon-possessed woman to disciple was now going to change again to witness of resurrection to Peter and John who would lead the church that came after. Holding on to her identity as the follower of and one who loved an itinerant preacher was not her future, no more than it was Jesus' destiny to remain that preacher.
And yet it is a beautiful story of love and grief and despair turned to joy that we all may resonate with at some point.  When our daughter was diagnosed with a melanoma we knew that grief.  I didn't know how to accept the possibility of her death even though I had already walked that path of death with others and knew that despair was not its ultimate ending.  I could not imagine the flame of her lovely and loving life snuffed so prematurely.  My faith in Love hung on only by a thread of humility and by the support and love of family and friends.  We were reprieved that time, differently than Mary, but I fully identified with that rending, uncomprehending sorrow.
We remain human creatures bound to time and an impermanence we regret even as life spills us continuously forward into the new. This is our gift and our sorrow, to remember the loved, familiar past while being drawn (pushed?) into an unknown future, given by our loving creator that, in time, itself becomes precious.  This is our faith. This is Life.
Add a comment
by Pastor Janice Sutter
Are you ready to go deeper?
 
This is one of the exciting things about being part of a church community: sensing the Spirit prompting someone to go deeper in their faith.
 
I've heard this and seen this in numerous ways among us in just the last few weeks. I've seen it among people of a wide variety of ages and life situations. Yet, it seems to be the same Spirit prompting each to go deeper in their faith experience, to go deeper in their commitment to God.
 
And each responds in his or her own way, choosing something that will help them go deeper with God:
deciding to try fasting as a spiritual discipline she has never tried before
committing to read through the Bible this year
praying at a specific time each day
planning to be baptized
responding to a new sense of God's call to take action in face of injustice
deciding to deliberately seek and keep open to the new way in which God's Spirit seems to be leading
paying attention to dreams as a way God speaks
forming a spiritual friendship, in which two people go beyond a surface relationship in talking with and praying for each other
Sometimes God calls us to take the next step and go deeper in our faith. Maybe God is prompting you to that kind of commitment right now. It often helps to tell someone about the prompting and commitment as a way to hold oneself accountable in taking action.
 
And something we can count on even more than our friends, is the steady and sure action of God in our lives. God's Spirit is the One who prompts us to go deeper. And God is also the One who gives us the strength and fuel to do this.
 
Are you ready to go deeper?
 
I had been reading, thinking and praying, in preparation for writing this note. Finally, that question about "going deeper" came into my mind. I began to write. Later, when I walked into the church building, LeeAndra greeted me. In the course of conversation, she told me she was excited about a new release of a familiar song, "Ocean (Where Feet May Fail)". I listened to the song and smiled as I heard these lyrics:
 
Take me deeper than my feet could ever wander
And my faith will be made stronger
In the presence of my Savior
           
Lyrics by Joel Houston/Matt Crocker/Salomon Lighthelm
Add a comment