Glimpses of Healing and Hope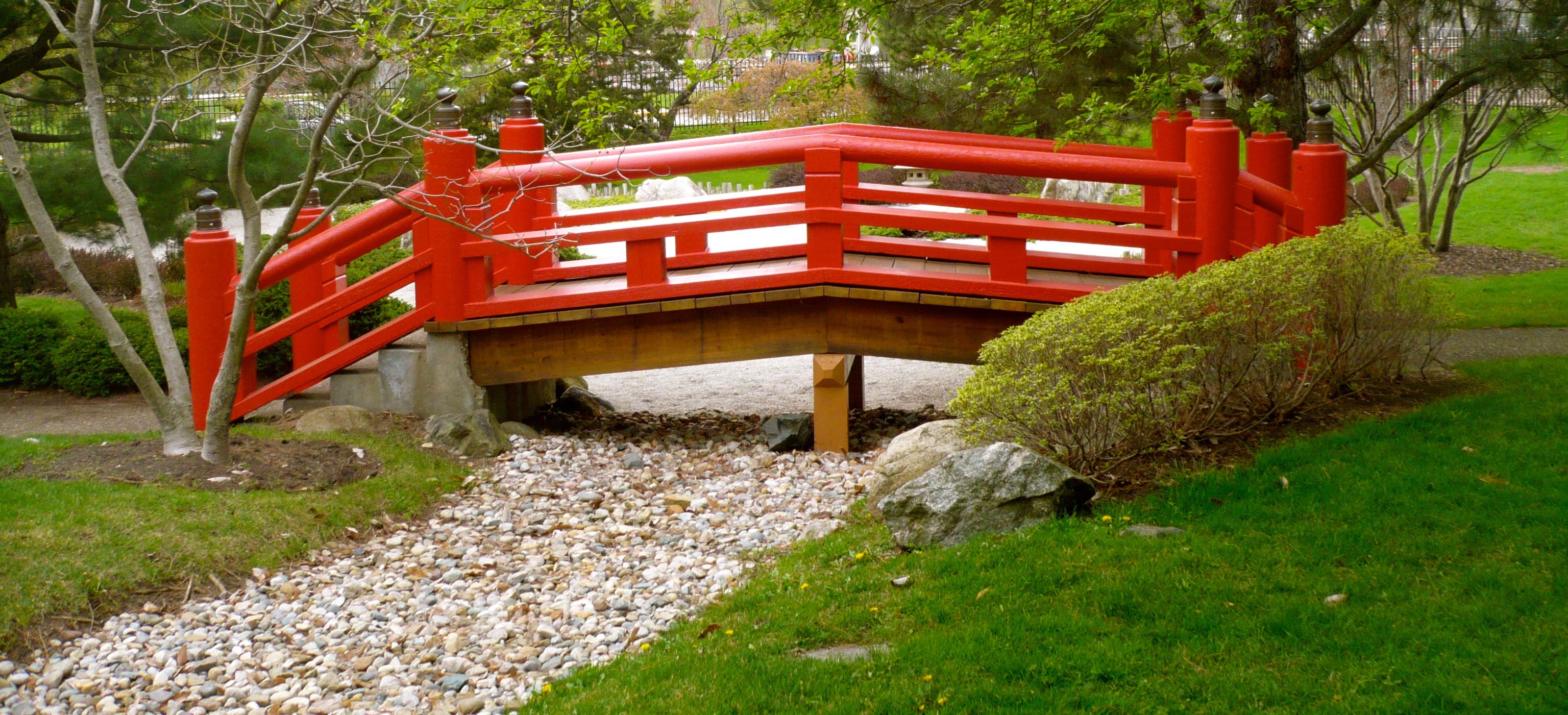 Our church recently wrapped up a a 3-year constitutional review process. As you can imagine, this resulted in many changes for us including the ways in which we meet and communicate with one another. How can we best use our time and talents in a way pleasing to God while also being mindful of the time we have committed to obligations and responsibilities outside the church? What's the best way to gather our entire ministry team, staff and volunteer, together for face-to-face conversation and discussion of issues outside and within our congregation?
Enter the Leadership Summit -- a 3 1/2 hour gathering twice a year of all of the leaders within our church. We have just completed our fourth summit and are continuing to work out how best to use this time. So far, we have used it to discuss a church-wide Listening Process within our assigned ministry teams, review church logistical and educational information, introduce new leaders to one another, gather input on a certain topic, disburse gifts discernment results to our ministry teams, and team build.
Although we have an agenda for every summit, it is not always the same agenda. One of the best things about this twice-yearly summit is the flexibility we have given it to fit what is currently happening in the life of our church. While everyone on the leadership team sees each other throughout the year, these summits are usually the only gatherings where every leader is together. There's just something about bouncing ideas off the whole group face-to-face that doesn't happen in email or within smaller groups. Having a focused leadership time outside of our normal leadership obligations has also been very beneficial to us as we can cross-collaborate with other ministry teams "on the spot" and really build up a lot of momentum for an idea in a very short amount of time.
Just like everyone else, carving a whole Saturday morning, once in the spring and once in the fall, out of our schedule is difficult with all of the other to-dos on our list. We are reaping the rewards, though, and are excited to see how it could continue to benefit us for many years to come. 
Add a comment
by Pastor Janice Sutter
Last month, I got to walk the trails at Camp Friedenswald. To stand in the shade of the towering red oaks. To soak in the late afternoon light on the prairie and oak savannah. To come upon a "kettle pond" created thousands of years ago at the melting of a glacier fragment. In such a place, the beauty and diversity of God's creation speaks! It is good!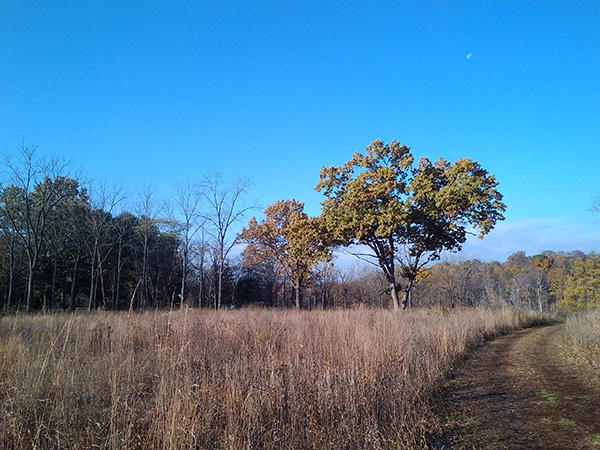 The event that took me to Friedenswald was a workshop for Mennonite pastors on climate change, led by Doug Kaufman and Amy Huser. Not only did we celebrate the creation around us, we also heard about the impact of climate change in Indiana and globally. We talked about our responses of denial, despair, and feelings of being overwhelmed with this change that affects all in our global home.
 
A highlight of the event was hearing from Mennonite Central Committee partners from Zimbabwe, El Salvador and Nepal. Each of these leaders, Durga, Zacarias and Sibonokuhle, are working with communities living in poverty whose lives have been severely impacted by prolonged drought and decreased snow line (Nepal), intense rain and drought leading to social crises (El Salvador) and severe heat waves, dwindling resources, and increased conflict (Zimbabwe).
 
For me, this put a whole new face on climate change. These three courageous leaders are walking with their communities through incredible change that wreaks havoc on families already struggling in poverty. They urge US Christians to pay attention to their struggles.
 
All three of these leaders named the hope that keeps them going in their work. Sibonokuhle of Zimbabwe spoke of the importance of her Christian faith. God's call on her life invites her into "radical discipleship, which means that I don't live just for myself."
 
In their testimonies, I heard the need for faith in God, the Creator, along with a call to follow Jesus in radical discipleship that considers the needs of the planet and the people of earth. Such a time as this calls for faith in God alongside responsible human action.
This article originally appeared in the October 2018 edition of Kern Road Mennonite Church's electronic newsletter Kernels.
Add a comment
Why does a church in South Bend, Indiana make and sell Kenyan samosas every year, anyways?
Kenyan Samosa sales were started about 5-6 years ago by the our Global Partnership Forum group with support from the Service Committee at the time as a way to affirm the talents and gifts of the Kenyan families in the church.  The Mennonite Central Committee Relief Sale had started an International Foods tent, and we thought Kenyan Samosas should be represented. 
Since that time, the Kenyan women in our church have cooked, taught, and helped orchestrate the creation of authentic samosas, both meat and veggie-filled, to be deep fat-fried and sold at the annual Relief Sale. This year our junior high and senior high groups and their parents had a samosa-making party one Sunday evening and made over 300 samosas in a couple of hours!
All the funds collected goes to Mennonite Central Committee world relief and development. The church makes no money for itself on these and often much of the ingredients and certainly the labor is donated by KRMCers. This year's sale brought in $5468 for MCC. 
Here are a few pictures from our booth this year: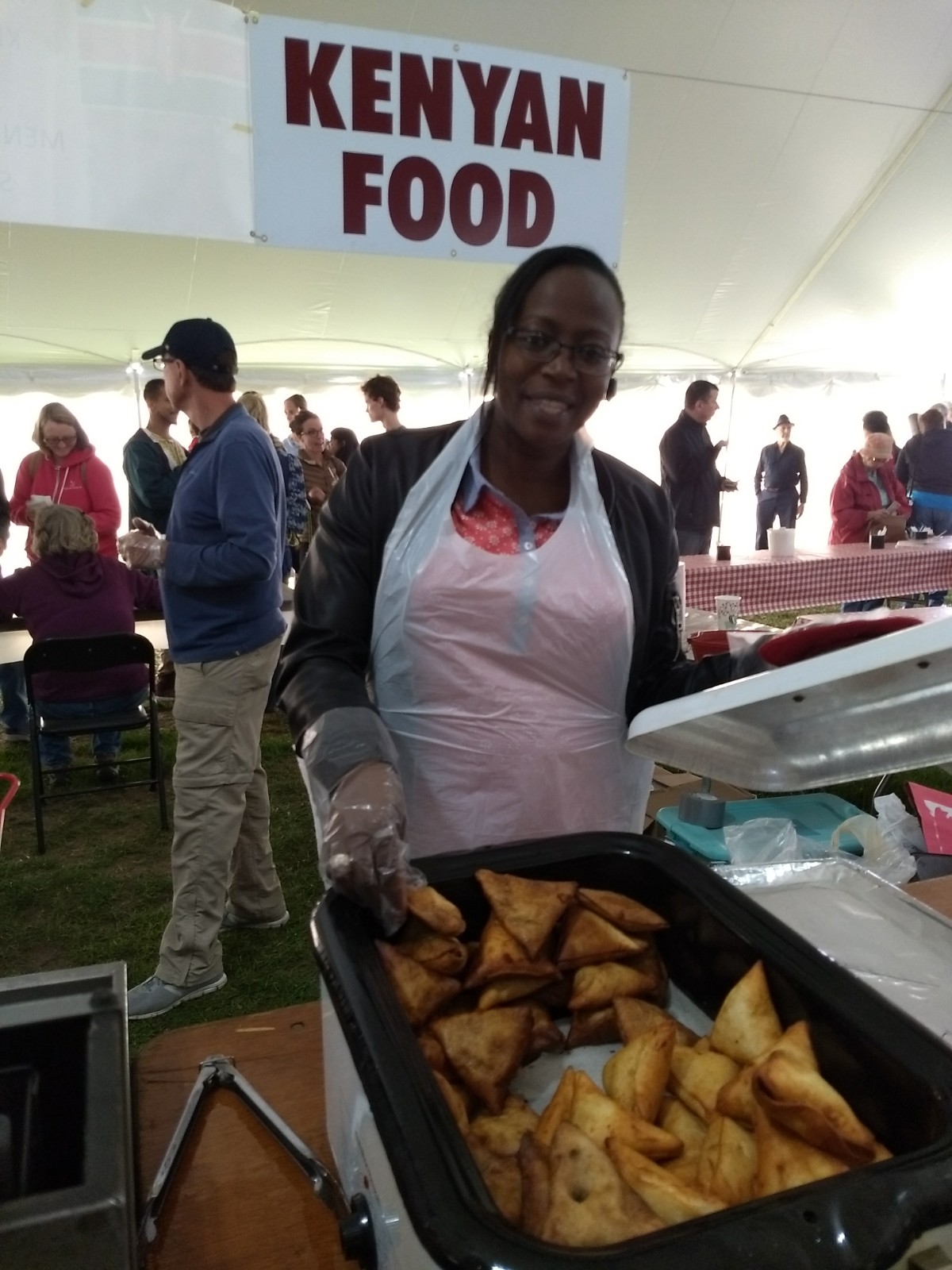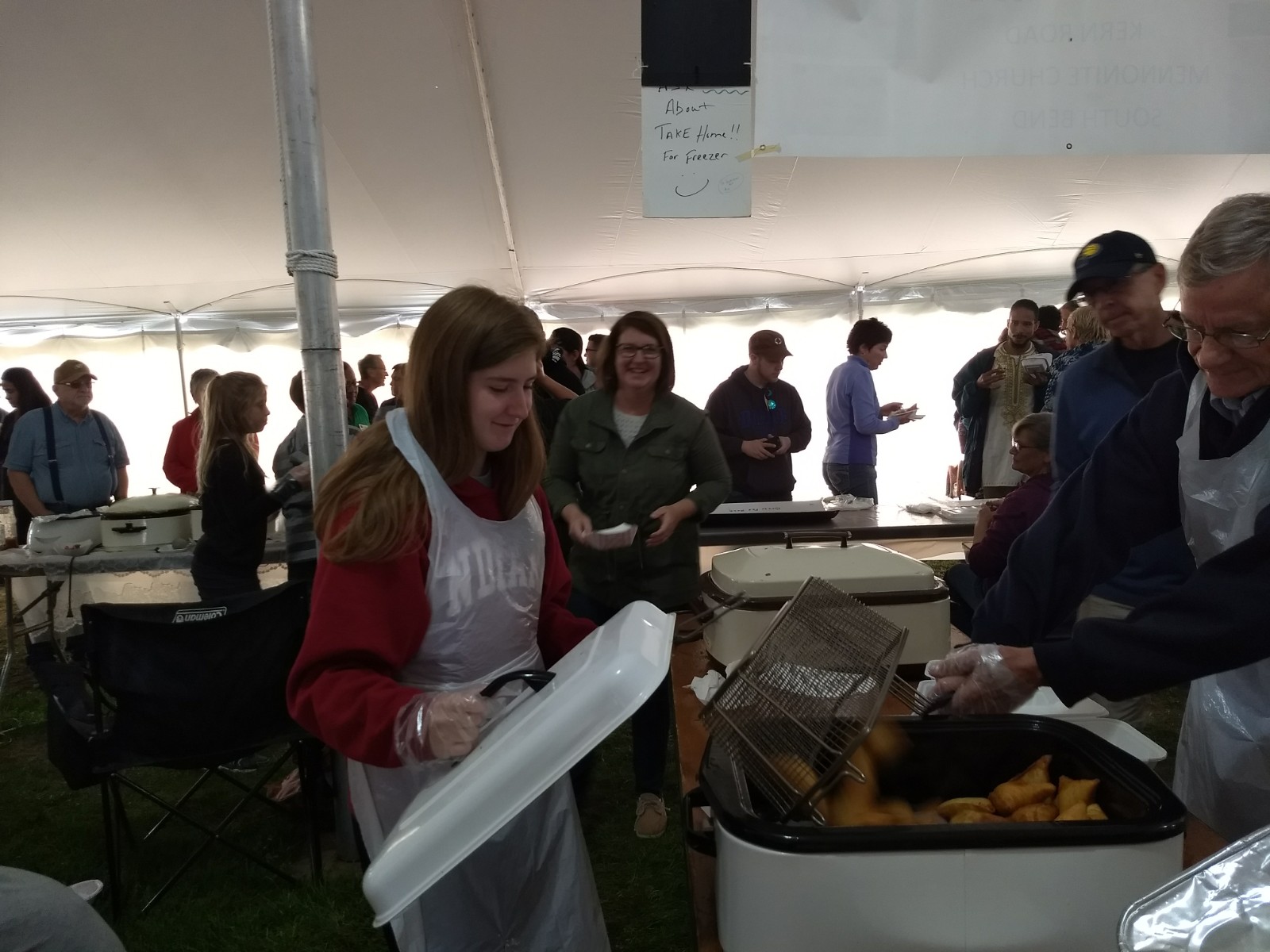 We are a church in Indiana that makes and sells Kenyan samosas because we are part of a global body of believers that loves and respects all cultures, countries, and traditions... especially delicious traditions like samosas!
Add a comment
Several of our staff members attended an all-day conference on racial justice this week. We found the following resource from the Catalyst leadership conference in 2016 to be especially eye-opening. 
We hope you will find it helpful in some way as well.
Add a comment