Glimpses of Healing and Hope
Glimpses of Healing and Hope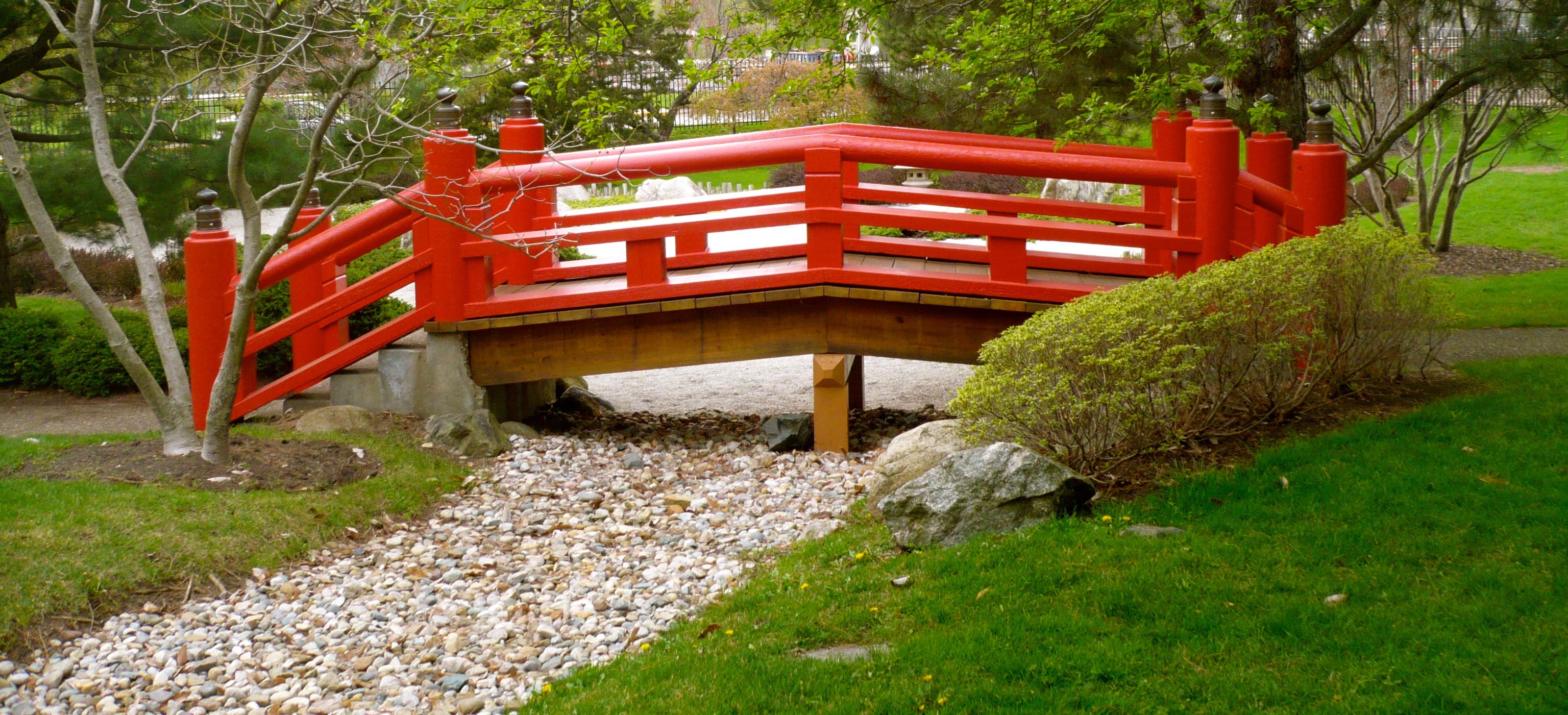 by Pastor Dave Sutter

The Hanging of the Greens at Kern Road Mennonite begins with a chili supper (a tradition established long before the trees and wreaths appeared).  The evening concludes with prayer.  Sandwiched in between is the decorating.  Accomplished in varying ways -- sometimes with scripture, sometimes with story, sometimes song or creative arts, sometimes with order, and sometimes not so much -- the hoped for outcome is the same. We aim to prepare our space and ourselves to remember the greatest event in human history. God sends God's son into the world as a selfless act of love.     
 
This particular year, the decorating process was informal and simultaneous, maybe even a bit raucous.  Advent music played as we decorated but instead of background music in a dimly lit space, the CD was loud and lively and the lighting bright and celebratory.  The atmosphere was energizing, and the sanctuary was a beehive of activity. Items were pulled out of storage. Hands and bodies of varied age and size bustled about to place the decorations in position. Candles and greenery on the window ledges, lights and homemade decorations on the trees, gold and red balls hanging from the window sashes, a wooden crèche in front of the world banner, wreathes for the glass doors -- all positioned in 30 minutes or less. We returned to our seats to look at the transformation.   
 
As the activity slowed, the music was turned off.  Pastor Janice invited us to transition to a new space of reflection and prayer. We were invited to visit one or more of three stations: one at the back where we were instructed to write down things that might distract us during this Advent season before placing them in the gift wrapped box, the second at the wall of Peace, Love, Joy, and Hope where we lit one candle to place in front of the emotion we sense we need most this year and lit another to place in front of the emotion we are most likely to be able to share with others, and the third at the large nativity where we were asked with which character do we identify and why before placing a note or a cutout near that character.  
 
The lights dimmed, and the place grew silent. Movement began again but this time it was quiet and reverent. As if someone had a flipped a switch, dark shapes moved from station to station but at a different pace. A different kind of preparation was happening. The smell of burning candles filled the air as did the prayers being lifted. Little by little, the crowd grew surrounding the wooden statues of the nativity, now standing in holy honor at the foot of the world banner. The words of Isaiah were read to proclaim the coming of peace and light. We closed in song and prayer standing in a different place than when the evening had begun.          
 
How will you make room for the coming of Christ in your life in these next weeks of this Christmas season?  And with whom will you share the light and hope, the peace and joy, that will surely come to you when you open yourself anew to the coming of Christ into the world?  
 
Note: This originally appeared in the December 2018 edition of Kernels.
Add a comment
by Pastor Jen Shenk
"When my heart is overwhelmed; lead me to the rock that is higher than I." (Psalm 61:2)

My family and I just returned from a trip out west, where we spent the week in Utah. At every turn, we saw immense, rocky cliffs, seeming to touch the very sky. As far as the eye could see, the massive walls of rock lined our view. I found myself gazing up at the rocks with wonder and awe, feeling very small and insignificant.

I don't know about you, but I have found the events in our country and world very troubling--  the recent Jewish massacre in a house of worship, violent storms and destruction due to climate change, plane crashes, hatred, fear and negativity being spread by our leaders, the list goes on and on. It's hard to have hope, to continue to work for justice, to even know where to begin. It's difficult to stay connected to God's heart of love, life and joy. It can be discouraging and feel overwhelming.

For me, in times like these, it's more important than ever to take intentional time each day to center on God. I must remember I can choose how I begin and end my day. I may not have mountains to look at, but I have God's word to read. I can breathe in and out, simply sitting in God's presence,connecting my heart to God's heart. I can pause and listen to what the Holy Spirit may be saying. I can pray and sing the Psalms. I can gather with other believers regularly to give and receive testimony to God's work in the world. These spiritual disciplines help ground me. They help lead me to the "rock that is higher than I." When my heart is overwhelmed, I have a choice-- I can turn to God. By reorienting my gaze to God's ways, I can be in a better place to receive clarity, peace and hope. I can gain a better perspective on what Kingdom work needs to be done-- partnering with God and others.

As you face times of trial, anxiety or feel overwhelmed, I pray you can find ways to lean into God's solid, loving presence. May this grounding in Eternal Love give you peace and strength to do what God is calling you to do.

"God alone is my rock and my salvation, my fortress. I will not be shaken." (Psalm 62:6)
Note: This originally appeared in the November Kernels newsletter published by Kern Road Mennonite Church.
Add a comment
by Deanna Waggy
I didn't feel like celebrating Advent and Christmas in 2014. Grief reappeared as the holidays approached. The usual festive celebrations made me feel tired and irritable. I remembered the events of a year ago, leading up to my father's death in early January. I wasn't in the mood to celebrate either the "secular Christmas" or the "sacred Christmas".
We decided this year to keep the decorations simple so we could focus on spending time with the family. We put a string of lights in the window for a bit of "hygge" cheer in the December darkness.
We chose a few favorite nativities from our collection to place on the mantle as a reminder of our Christian traditions. We replaced the tropical scene hanging above our fireplace with a beautiful winter scene of Yosemite National Park, since there was no snow predicted for the holidays. We looked forward to our young adult boys returning home for the holidays.
Minutes after hanging that picture above the mantel, it came crashing down. Three of the nativities and a beautiful stained glass candle globe were swept off the mantel. They shattered on the wood-stove below, leaving shards of stained glass, broken ceramic pieces and a cracked gourd retablo from Ten Thousand Villages. The entire nativity set of little thorn carvings we purchased in Nigeria were completely beheaded as we watched the little heads roll across the floor. My first reaction was tears, then laughter, then a slow realization that nothing would ever be quite the same again, since my father's death.
Something began to shift inside of me. I realized this incident symbolized a new beginning. A time of letting go of the past, celebrating in the present moment and starting some new traditions in the future.
It was time to let go of the past. The stained glass candle globe and a few nativities were gone. So was my father. I didn't have to attend every Christmas event like I usually did. It was time to be present in the moment. We could fix the picture with a secure hanger. We could choose other nativities to be our new favorites. The thorn carving figures could still be salvaged. We could celebrate the lasting legacy my father and other ancestors passed on to our family. My father's memory and presence was still very much alive in my heart.
It was time to start new traditions for the future. The picture was securely placed back on the wall. We found all the missing heads and glued them back on the little carved bodies. Mary was missing her hair covering, but that was OK. It would serve as a reminder that sometimes we are stripped of the comfortable things in life, like our rituals. Sometimes we are vulnerable or stripped of the things we hide behind. Sometimes we just have to show up, be present in the moment and keep moving forward. I resonated with "Vulnerable Mary".
I added an angel statue beside one nativity as a sign of hope for the future. I breathed a sigh of relief. I felt ready to face the rest of the holidays. As I reflected on this incident over the next several days, new insights were gleaned.
Christmas morning I woke to a small lit Christmas tree in the living room. Loren decided that rituals were still important when living with grief. He secretly put up only the top portion of our tree in a new stand as a surprise. He intentionally chose one ornament from every stage of our lives to represent the many Christmas celebrations we had as a family. It was fun seeing all those years represented on the tree. It made me appreciate the gift of celebrating traditions in slightly new ways. We enjoyed a new tradition of tacos for Christmas lunch, made by our young adult sons. Something old, something new, nativities salvaged, traditions reviewed. It was a good day.
This little angel on our tree gives me a sense of hope. 
Light in the darkness …
Joy in the sorrow … 
Peace in the midst of conflict …
and Hope for the future.
Blessings to each one of you as you navigate the past, present and future.
Add a comment
Our church was able to send several staff members and attenders to the 2018 Women Doing Theology conference held this past weekend on the campus of Anabaptist Mennonite Biblical Seminary in Elkhart, Indiana. 
The Women Doing Theology conference came to be from the Women in Leadership Project of the Mennonite Church USA. The Women in Leadership Project, in their own words, "works to dismantle patriarchal systems in Mennonite Church USA by empowering women to live out the call of God on their lives, increase their capacities, and contribute their wisdom in congregations, area conferences, agencies, and institutions." In addition to the WDT conference, the Women in Leadership Project also cohosts a podcast with The Mennonite, Inc. called Holding it(,) Together. 
It was really an incredible experience for everyone involved but I'll let our conference-goers speak for themselves:
I loved seeing such a broad range of women there. Along with being struck by the diversity (cultural, ethnic, sexual identity, ability), I was  especially moved when I realized how intergenerational the conference was: Jenae and others her age were enthusiastically present; tons of thirty- and forty-something women were the confident, inspired planners and leaders of the conference; and many of my mentors--the leaders of such events in my young adult years--were present and quietly cheering everyone on. It was a beautiful sight and a reminder to me that while nothing happens overnight, a generation of commitment can make a huge impact." --Jewel, church member
+++
"I know a lot of women who are social justice movers & shakers and I know a lot of women who are followers of Jesus but the group of women I know that are both is much smaller. Being able to be in the presence and company of women (and some non-binary persons and men) who want to change the world and share the same belief system as me and can help create a path of resistance and resonance was so inspiring and helpful. There was intentional space at this conference for women of color, for women who don't speak English, for women who are differently abled, for LGBTQ women and non-binary persons, and for male allies, and I loved getting to meet them and hear from them and share the weekend with them. Our theme was 'Talkin 'Bout A Revolution,' and I can't wait to continue to talk and act and think and work in revolutionary life-affirming ways. One of our speakers shared the quote, 'Once I get it, I'm going to take the door off the hinges so you can come in, too.' Here's to door-opening and hinge-removing!"   --LeeAndra, Communications and Administrative Coordinator
+++
"When I registered for the Women Doing Theology conference, I expected to have a good time connecting with, worshiping with and being inspired by other women. What I didn't know was how deeply I would be transformed and shaped by this experience.
Imagine looking around a sanctuary, packed with women of all different ages, cultures, ethnicities and sexual orientation-- all passionate about faith, justice, and loving God with our lives. We sang, we laughed, we listened, we shouted. We were silent. We cried. We prayed. We heard that God lives in the margins, with those whom society has dismissed, pushed down, or set aside. 
The epitome of this conference, for me, happened in the last worship service. As we shared communion together, we passed around a basket of tortilla triangles. About two-thirds of the way back, I noticed the ushers were whispering nervously to one another, "We've run out! Are there more?" There was scurrying and some anxious looks as it appeared that not everyone would be able to partake.
And then, it happened. 
One by one, women noticed the need. Without a word, some began ripping our tortillas in half- keeping half, and getting up to place the other half back into the basket. As the refilled baskets finished making their way through the remainder of the seats, at one point an usher held up a basket and announced loudly, "We have some left over!" and the sanctuary erupted in cheers, laughter and praise. It was the miracle of the feeding of the 5,000 right in our midst.
That's how this conference felt to me. God took each one of us, and as we shared with one another, there was abundance and joy. I'm beyond grateful to have experienced this event with other women from all walks of life. My faith has been stretched and I've been empowered and inspired. Thanks be to God!" -- Jen, Associate Pastor
+++
We are already looking forward to attending WDT20 in two years!
Add a comment