Glimpses of Healing and Hope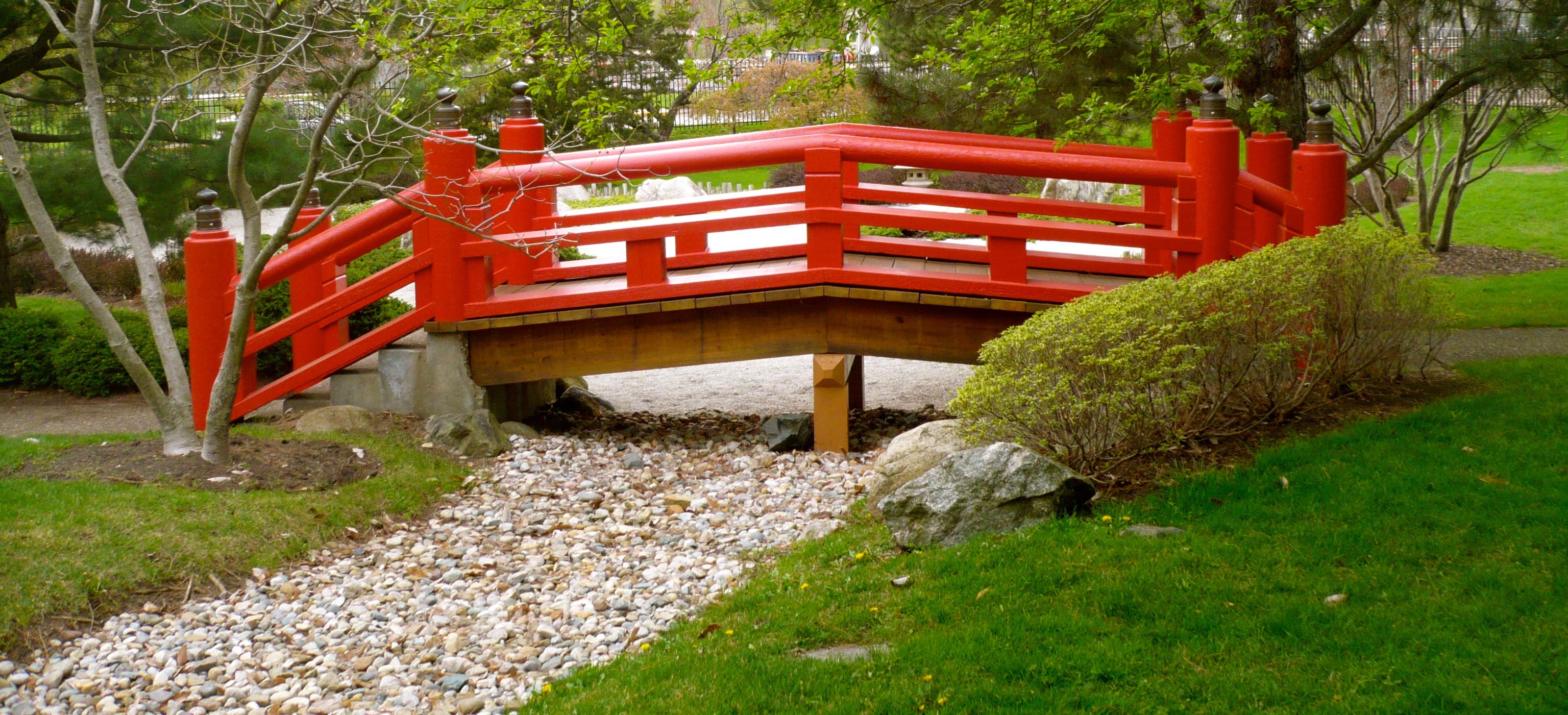 January 8, 2018
By Jane Bishop Halteman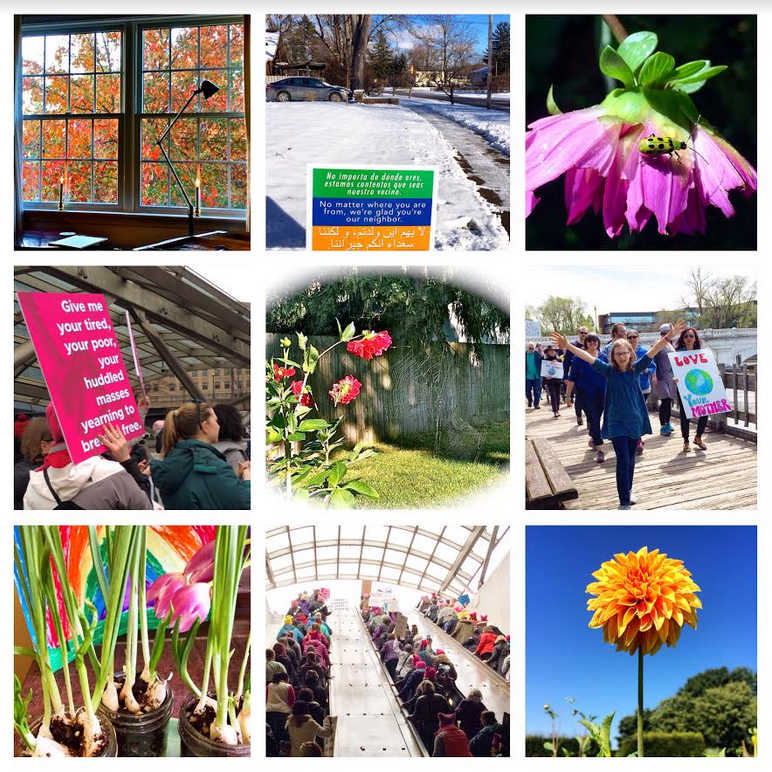 The year in review: resisting, welcoming, refueling
Congregational area groups met Sunday during formation hour after worship to renew acquaintances with others who live nearby in the church family. Pastor Janice's sermon on what fuels hope in the new year served as a launch pad for our sharing New Year's intentions, hopes, dreams, plans, as we wondered together where 2018 might take us as individuals and a congregation, in our city, our state, our country, and our world.
A few of us agreed that we name objectives at the start of the new year (not unlike resolutions), but most claimed not to participate in resolution-setting; several offered that they become aware at the start of a new year of finding a guiding word or re-upping exercise targets and revamping eating habits. Some, who have lived in their houses a long time, mentioned sorting and clearing as priorities, while others, who have just purchased homes in the neighborhood, said they are organizing contents they brought with them. 
As one who documents and reports, I tend to look back on activities of the last year (or in this blog post the congregation's past year) to see how what lies behind may project ahead to the coming year. The nine photos at the top of this entry highlight Glimpses of Healing and Hope posts from the last year, some from my own life, but most with a connection to life at Kern Road. The photos depict not only the year's challenges, but some of my favorite pictures from 2017 exemplifying how nature renews and offers hope in the midst of chaos.  
I was surprised to find as I created our Christmas video greeting back in December how much of our family's activism in the last year took root in Kern Road reminders and announcements: participation in the Women's March on Washington with my sister-in-law and a number of Kern Road women (see that story as told here and here), planting a We're Glad You're Our Neighbor sign in our front yard (see story here), participating in South Bend's "No Ban No Wall Rally" (photo in KRMC women's story mentioned above), taking the local grandkids to the Islamic Society of Michiana's mosque open house (see story here), attending the moderated town hall on the Affordable Care Act (see mention here), joining the local Solidarity with Charlottesville event, and more recently finding opportunities to get involved in resisting the ICE detention center being considered by Elkhart County Planning Commissioners. Thanks to KRMCers Mark and Danile for keeping us updated on how to stay involved with these ongoing challenges and opportunities.
Photos of the Metro escalator at L'Enfant Plaza, Washington, DC, and the words familiarized by our Statue of Liberty brought back these memories: "We will not soon forget the women, men, and children who gathered from all across the country, who spent time and money to assemble peacefully on behalf of justice and equity for all. They marched for many reasons as illustrated by the array of signs they carried:  to stop white silence, to manage global warming, to unite against hate, to promise we will never go back, to announce love always wins, to declare themselves proud to be Muslims, to assert that our grandkids need a stable climate, to affirm that Black lives matter, to proclaim that our daughters are still watching, to acknowledge that we're glad you're our neighbor, to suggest we make diversity great again, to remind us that when others go low we go high.
Dishing up a serving of beauty posted in mid-September reflects on John O'Donohue's comments: "All through your life, the most precious experiences seem to vanish. Transience turns everything to air. You look behind and see no sign even of a yesterday that was so intense. Yet in truth, nothing ever disappears, nothing is lost. Everything that happens to us in the world passes into us. It all becomes part of the inner temple of the soul and it can never be lost. This is the art of the soul: to harvest your deeper life from all the seasons of your experience…" Reminders from authors like O'Donohue keep us hopeful and alive to what's yet to come if/when the present threatens to swamp us. In the words of Pastor Janice as she prayed her congregation into the new year on Sunday: "Make us wise to your ways." Same goes for taking note of the flowers of the field and the birds of the air... 
'Death is disorienting…transitioning from this life to the next' (featuring the bright fall colors outside my friend's cozy living room window where I spent the nights while my dad was dying) offers a bird's-eye view of what it was like for my mom and me to wait with my dad for his passage from this life to the next, a scenario not unlike that of a number of KRMCers who suffered loss this last year…loss of family and friends, health, relationships, jobs, dreams. One of Parker Palmer's most recent Facebook posts speaks of the disorientation of loss: "Finding meaning in hard experience is one of the most vital challenges we face….Who hasn't known heartbreak? There's the child who suffers from bullying, the young adult who suffers from unrequited love, the man or woman in midlife who sees a marriage or a career fail, the elder who endures the deaths of loved ones, the citizen who sees democracy's values under assault." See the poem he quotes here by Gregory Orr about beauty coming from loss. 
If you are familiar with the Netflix production of The Crown, you will recognize the sense of loss portrayed in the moment when Winston Churchill announces his retirement to Queen Elizabeth and walks away from his last audience with her. Yes, doors will open, doors will close in 2018. We can only imagine the surprises the new year will bring (including the hope of 50 degrees mentioned as likely this Thursday in Sunday's nightly news after our recent cold and snow)! May we be wise to the ways of the Divine as we enter the unknowns of 2018. 
And if you need a dose of hope right now, check out Oprah's acceptance speech of the Cecil B. de Mille award at last night's Golden Globes.  I didn't watch, but a couple of Facebook friends suggested that I should have...
Add a comment
December 18, 2017
By Jane Bishop Halteman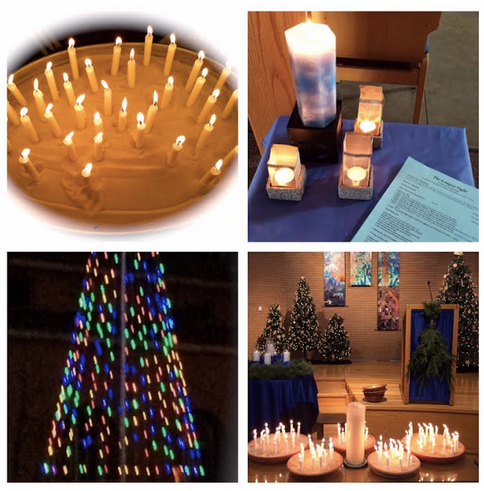 The lectionary readings for Advent 3, Year B, where we find ourselves now on the liturgical calendar, include verses from Isaiah 61 which speak of bestowing crowns of beauty instead of ashes, the oil of joy instead of mourning, and a garment of praise instead of a spirit of despair.
In her sermon yesterday, Pastor Janice called us to notice the joy lacing readings for the third Sunday of Advent. As she closed her sermon, she extended an invitation to come forward for anointing with the oil of joy, even in the midst of sorrow.
In recent years Kern Road has offered the opportunity during our longest night service to take time together to recognize our sadness and yearning to know the Divine's presence in the midst of pain, whether suffered recently or long ago. All are invited to join us in the sanctuary at 7 p.m. Thursday, December 21, on the longest night of the year to declare that we experience darkness in many ways, even (or perhaps especially) during our culture's long holiday celebration encompassing Thanksgiving, Christmas, and New Year's Day.  At this time of the year, when daylight diminishes to barely nine and one half hours, it can be difficult to imagine our lives six months from now when daylight will prevail once again for 15 to 16 hours.
Called a Blue Christmas service in some circles, the longest night observance offers space away from the constant December refrain which screams incessantly that this is the season to be jolly. For some, this Christmas may be the first year without a loved one or a job or perhaps the first year with new knowledge of a serious health issue. For many, the season becomes a particularly difficult time of balancing painful losses as others are celebrating their joy with family and friends.
As we move through the darkness of the winter solstice and begin the return to longer days and shorter nights, we pause during the longest night service to remember the dark times in our own lives and the lives of others. We will witness the lighting of our Advent wreath candles, with the first candle representing our own grief, the second our courage, the third our memories, and the fourth our love. Participants also will be offered the opportunity to light candles and plant them in sand to recognize burdens, griefs, sorrows, or whatever makes Christmas a "blue" time for themselves, others, and our world. 
Join us to proclaim that, even in our despair, the Divine promises to walk with us as we experience insecurity, grief, and isolation. We will seek solace together in this hope, with prayer, scripture reading, music, and quiet time as we look toward the dawn on the other side of the longest night. You will be invited to listen, to pray, to sing, to sit with whatever pain or anguish or loss you bring with you. May you find comfort in knowing that you are not alone, in knowing that the Divine comes to those who mourn, those who grieve, those who struggle. This service points us toward the hope that on the other side of even the darkest night, dawn will come.
Whether your heartache involves the physical loss of a loved one or the anguish of broken relationships, the insecurity of unemployment, the weariness of ill health, the pain of isolation, the aches of poverty, violence, injustice, or, in the last few years, fear for the marginalized in our country and the endless cycle of seemingly depressing news, you are invited to acknowledge with others that Christmas can be a bittersweet time for those experiencing grief and loss.  
Having lost my father six weeks ago, I take solace in these words from spirituality writer Jan Richardson: "Grief is not something that we can figure out; it's not a problem to be solved with intellect and reasoning, or with platitudes. When we are sorrowing, when our losses have pushed us to that painful wall, the invitation is to be present, to let ourselves lean, just lean against that wall and press our ears against that wall until we can sense and hear and know something of those presences that abide, that continue, that linger on the other side—those presences that live."
May our longest night service equip us with small tokens of comfort we might carry to others as we arm ourselves to bear the griefs and losses which come our way.  Hear these words of reassurance from Richardson, who suggests we "lean against that wall until we can hear their beating hearts—those hearts that continue to beat on the other side of that wall—that, as it turns out, might not be a wall at all; might not even be a veil. It might be something more like a threshold that we will never fully cross in this life, but across which something can still happen: a conversation, a communion."
Richardson proclaims that "it matters that we hold the light for one another. It matters that we bear witness to the Light that holds us all, that we testify to this Light that shines its infinite love and mercy on us across oceans, across borders, across time. Who holds the light for you? In this season, who might need you to hold the light for them in acts of love and grace?"
Add a comment
December 11, 2017
By Jane Bishop Halteman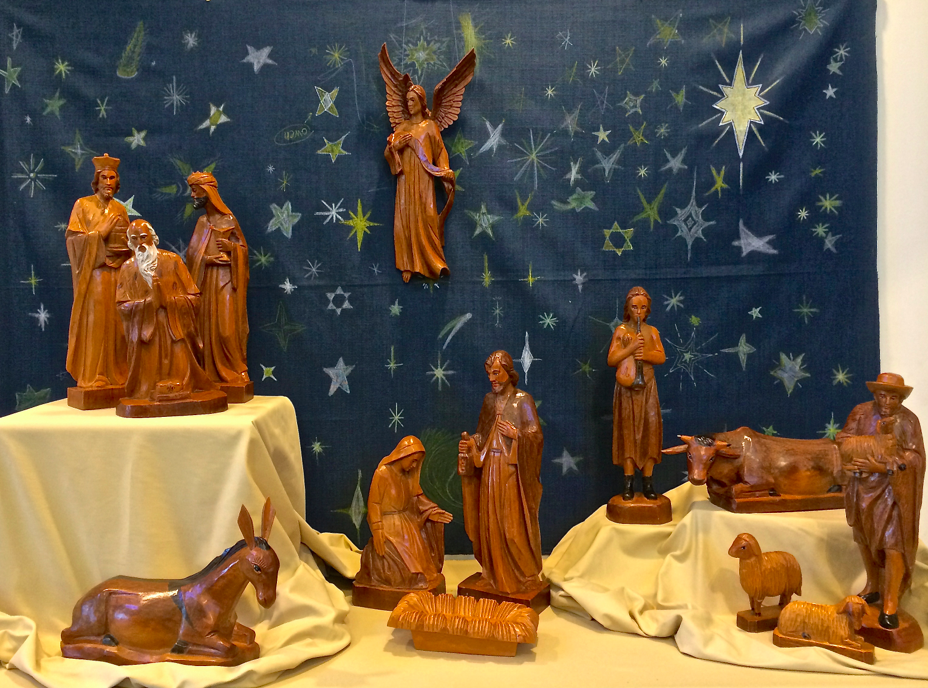 Watching, waiting, listening…our KRMC manger scene awaiting the baby against the starry night backdrop created at our hanging of the greens service
We prepared our hearts and minds for the wilderness journey of Advent yesterday as Nancy and three young boys led our waiting in the silence during the lighting of Kern Road's second Advent candle.  More often than not found scooting around the building after formation hour in a game of hide and seek, these three (including my own grandson) sat in complete silence while we quieted ourselves in order to prepare for this season of watching, waiting, listening.
Preacher Andre described stilling ourselves as a way to bring peace and comfort into our fear, a way to slow down to make space in our lives during the season of Advent. "Watch, wait, prepare, listen are key Advent words," he said, comparing the posture of quiet attentiveness to "letting your eyes focus in a too-dim room" in order to accommodate the change that is coming. If you haven't trained your imagination, you might miss the change."  
The news for which we are watching and waiting, Andre said, will be "news that makes a difference for everyone, world-changing news. Something big is about to happen." Prepare to change your whole way of thinking because God's new order is "breaking in," he advised.
Noting that the wilderness experience appeared in the Isaiah 40 (the grass withers and the flower fades) and Mark 1 (John the Baptist prepares the way) scriptures read prior to his message, Andre suggested that "if you want to be open to something new, you'll likely need to travel through wilderness. It might be an inner wilderness, or an outer wilderness, disorientation where nothing makes sense anymore."
Perhaps it will be the wilderness of illness or aging, a parent dies, a partner gets involved in an affair…all unbidden, but time to pay attention, no more business as usual, he said. And we have been involved too long in the wilderness of suicides, #metoo, harm to the earth and its creatures, police brutality, he added.
"We need to spend serious time unlearning and relearning; odds are we will find the new vision in the wilderness" rather than in structures of stained glass and padded pews. And he warned that we should not be "too quick to know what the new thing is. When we finally stop to open ourselves to the disruption of the wilderness, perhaps we will hear the words of John the Baptist saying, 'The one who comes will baptize you with the Holy Spirit.'" 
Pastor Janice's congregational prayer observed that "we see wilderness everywhere…in looming nuclear war, in newly stoked stresses in the Middle East, in personal violations of women and men, in the California fires."
We wait on the world front and in our congregation with those who find themselves in distress and wilderness, even as we rejoice with those whose waiting has turned to gladness, including Josh and Becky who received word of a tentative travel date to meet their daughter in Thailand and Mabel and Dario who have finally been awarded a restaurant permit after a long period of waiting.
"Definitely God has plans for us," Mabel said of their wait for the permit to come through, "and, like my dad (a Mennonite pastor) used to tell me, "God has God's times, which always are different from ours."
While waiting, we "go through many emotions: first hope/excitement, energetic to get things done quickly; then anxious, as we keep waiting and questioning 'why' and starting to feel depressed; then passive, a feeling of NOT being in control of the situation" just as we struggle not to lose hope, she acknowledged, adding that "I think God is teaching us to leave our burdens 100% in God's hands."
Elaine and I went to Lessons and Carols at Church of Our Lady of Loretto on the Saint Mary's campus Sunday night where the sights and sounds and fragrances of Advent swirled around us…the building's stunning interior and gentle candlelight, the soft gurgling of the baptistry nearby and beautiful choirs and congregational music with bell choir and organ, the smell of soft, melting wax followed by extinguished flames during the candle-lighting…all of which drew us into the watching, waiting, listening of the season.  
I resonated with these words from the dismissal:  "Our spirits quiver between trust and terror" as we continue on this Advent journey, each facing our own wilderness.  Can you identify your times of wilderness?  How has the Divine met you in your personal wilderness experience?  
Add a comment
December 4, 2017
By Jane Bishop Halteman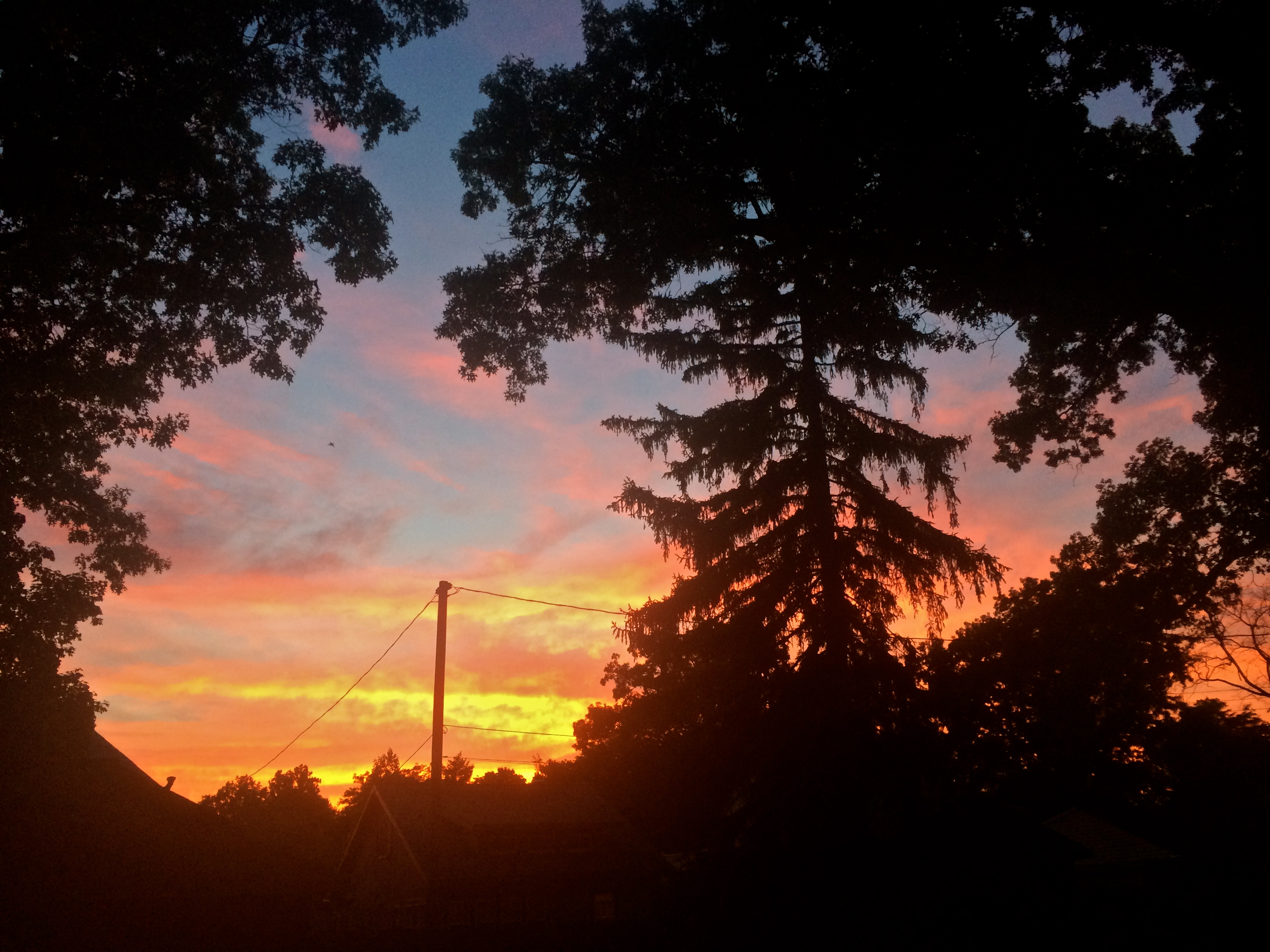 Rescue rant...rip open the heavens
The pastor I heard preach the Advent 1 service at my mother's retirement community Sunday called Isaiah 64:1-9 a "rant for rescue."  Whether the passage begins with "O that you would rip open the heavens and descend" in The Message or "Oh that you would tear open the heavens and come down" in the New Revised Standard Version, the implication of desperation is clear.
"The author of this portion of Isaiah most likely wrote these words during the time following the Israelites' return from their exile in Babylon. Having made their way home, they were wrestling with questions of what their life, their community, their relationship with God would look like now. Isaiah 64 gives voice to their longing for a God who seems absent, even as they grapple with guilt over their own brokenness," according to Jan Richardson's post at The Advent Door back in 2008.
As Pastor Ray at the retirement community explained to his listeners, the people in this text are yearning for release from their exile: the opportunity to return home to a life as they had once known it, yearning to go back to the vineyards, to the relationships left behind.
A fog of despair settles over them when they realize Jerusalem has been destroyed and their own neighbors no longer want them to come home.  Isaiah speaks into this darkness, repeating the cry of the people, reminding them of their wandering in the wilderness for 40 years, reminding them that the Divine can heal the hopelessness of their lives.
"If we are honest, we will identify with the exiles," Pastor Ray asserted.  In our darkness we cry out, too, yearning for a sense of God's presence.  Advent, this season of hope, begins by inviting us to own our darkness, he observed. 
Richardson suggests from personal experience that "at the heart of my resistant longing for God is the knowledge that to call upon the living God, to ask the Creator to tear open and rip into my universe, means giving myself to the prospect, the surety, that God will draw me out to places from which I can never return....I cannot control the direction this will go."
A somewhat scary proposition, then, "this business of asking God to come close, to tear through the separateness in order to reach us: that's not how it really works, of course. The tearing doesn't go in that direction, as if God needed to punch a hole in some far-off heaven in order to come down to us. The incarnation, which we anticipate and celebrate in this season, reminds us that God is ever present, immanent, closer than our breathing."
Richardson aptly calls our attention to  English mystic Julian of Norwich, who said, "Betwixt us and God, there is no between." And further, Richardson offers, "If God pervades all creation, pervades us, then the barrier that needs to be torn away isn't outside us; it's within. In our own interior universe, in the cosmos we carry inside us, God lives, moves, breathes. What do we need to tear away, to tear through, to tear down, in order to receive this? What do we balk at tearing because we think it is too precious to us or because we fear to lose control over the direction it will go?"
The retirement community service closed with communion yesterday, as the pastor served bread and wine as symbols that the darkness will not always reign.  "We gather to celebrate that the darkness will not put out the light."
What does your personal darkness look like this Advent season?  In response to your rant for rescue, imagine the Divine penetrating your darkness and welcoming home the parts of yourself that live in exile.  Make it an Advent practice this year to claim the light that overcomes your personal darkness.
Add a comment