Glimpses of Healing and Hope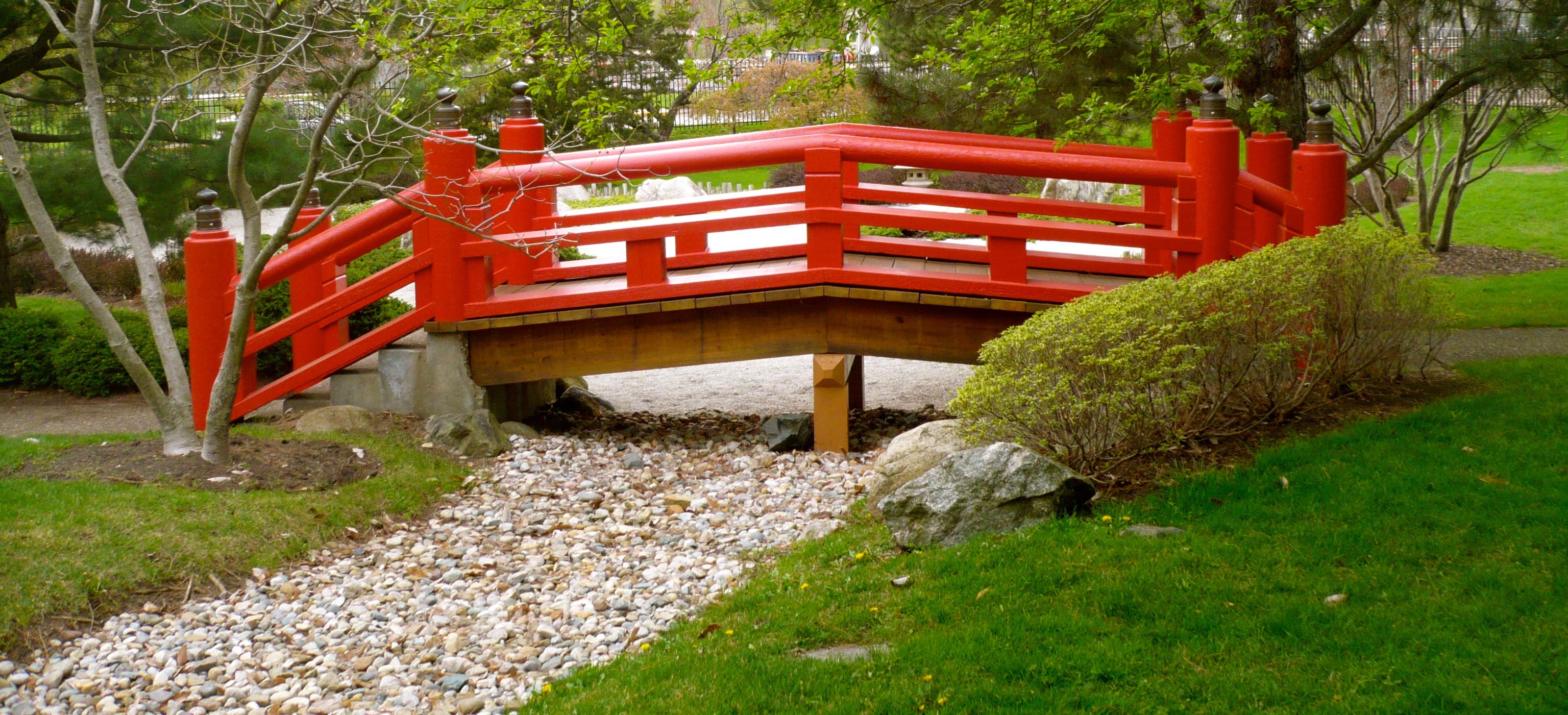 September 4, 2017
By Jane Bishop Halteman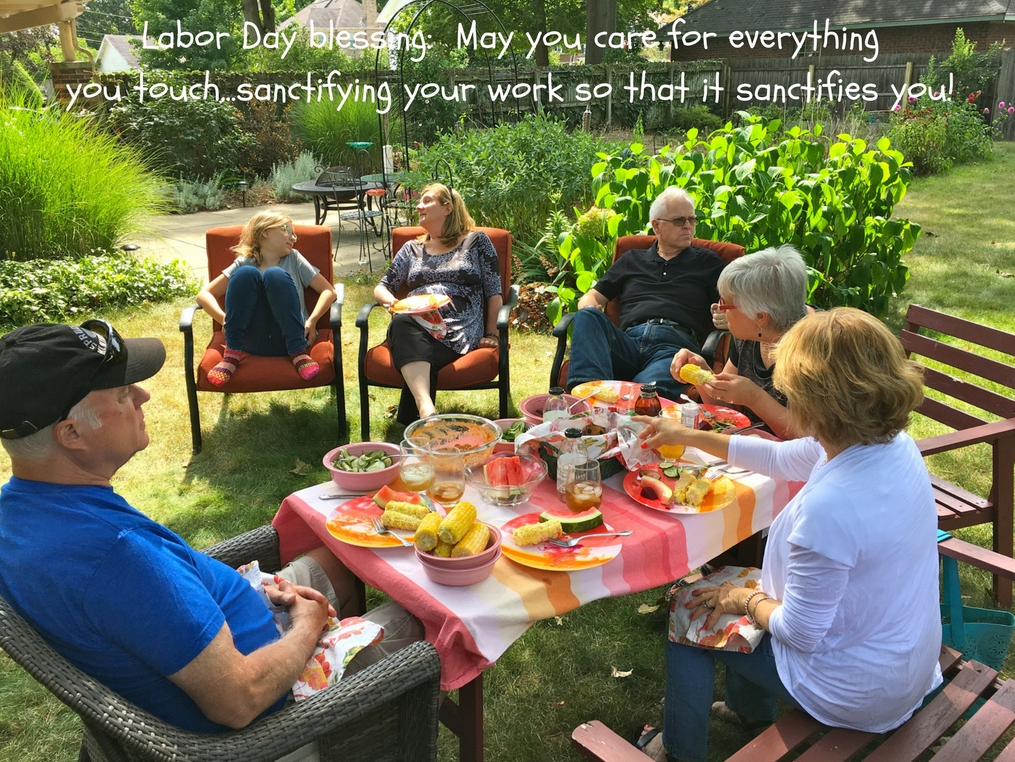 Photo by Tom Bishop
Today is Labor Day and I am sorely tempted to observe the day by taking a break from the "work" of writing a blog post for publication on this particular Monday morning. 
Pastor Janice provided plenty of fodder, however, for today's Labor Day post by inviting Eunice, Loren, Julie, and Gail to share during worship a bit about how they see their work as an opportunity for service.  Eunice spoke of offering care to nursing home residents and asked us to imagine how it might feel to be living in a facility with people we don't know, fed and clothed by strangers.
Loren and Julie told of their work with CommunityWide Federal Credit Union, which became more than volunteer work for Loren when he developed sight issues some 45 years ago.  The organization assisted many who had no family or church support, Loren said, adding that the credit union's mission was "to serve members' best interests in a variety of ways." Julie noted that a reward of the job for her has been an awareness of representing the face of God to the credit union's clientele.
Gail, a recently retired long-time academic advisor and counselor at Ivy Tech Community College, said her work typically involved walking with young people who were first generation college students. "Those we serve end up being blessings," she said, telling the story of a student who offered gratitude for long-ago assistance on the final day of Gail's work as an academic advisor. "Serving and blessing are reciprocal," she concluded.
I love Joan Chittister's beautiful concept of a spirituality of work: "A spirituality of work is based on a heightened sense of sacramentality, of the idea that everything that is, is holy and that our hands consecrate it to the service of God. When we grow radishes in a small container in a city apartment, we participate in creation. When we sweep the street in front of a house, we bring new order to the universe. When we repair what has been broken or paint what is old or give away what we have earned that is above and beyond our own sustenance, we stoop down and scoop up the earth and breathe into it new life again. When we compost garbage and recycle cans, when we clean a room and put coasters under glasses, when we care for everything we touch and touch it reverently, we become the creators of a new universe. Then we sanctify our work and our work sanctifies us."
Chittister continues her musings about work by acknowledging that "a spirituality of work immerses me in the search for human community. I begin to see that everything I do, everything, has some effect on someone somewhere. I begin to see my life tied up in theirs. I begin to see that the starving starve because someone is not working hard enough to feed them. And so I do. It becomes obvious, then, that the poor are poor because someone is not intent on the just distribution of goods of the earth. And so I am. I begin to realize that work is the lifelong process of personal sanctification that is satisfied only for the globe. I finally come to know that my work is God's work, unfinished by God because God meant it to be finished by me."
In 2012 The Washington Post ran an article by Bill Haley entitled Labor Day a time for reflection on the value and spiritual meaning of work.  Haley offers an example which helps us understand the dignity within many jobs which help others succeed through the "provision of food, shelter, clothing, medical care, education, a just society, effective government, religious freedom, the possibility of meaningful work, access to the arts, freedom and other things required for a society where individuals can flourish, where others can live into God's design for them."
Haley uses this illustration to make his point about the dignity involved in working so that others may flourish..."A lot of different sorts of jobs are required to get food on the table: obviously farmers, but also truckers, grocers, butchers, railroad and transport workers, immigrant laborers, workers in food processing plants, policy makers, journalists covering food issues, and many more. There are the people who package it, people who try to provide food for those who do not have enough food, people who work at the food banks. There are the cooks and chefs, and moms and dads who prepare and provide food for their kids. This is just one example of how God uses people to take care of the needs of others through their work, paid and unpaid, so that others can flourish. For any of these professions, a good and deep answer to the ubiquitous question 'What do you do?' would be 'I help feed people.'" 
Matthew Fox in The Reinvention of Work writes: "Good living and good working go together. Life and livelihood ought not to be separated but to flow from the same source….Spirit means life, and both life and livelihood are about living in depth, living with meaning, purpose, joy, and a sense of contributing to the greater community. A spirituality of work is about bringing life and livelihood back together again. And Spirit with them."
Paul and Ruth from our own congregation have made seven trips to Mennonite Disaster Service (MDS) sites like present-day Houston to assist in cleanup and recovery work following a major storm. Their work typically involved food preparation for other volunteers. Houston opportunities for volunteer work will most certainly be coming our way soon. You can stay abreast of volunteer options in Houston by checking MDS' Facebook page. 
Consider on your Labor Day break today how your work, your hobby, your volunteerism empowers others to flourish as they "live into God's design for them." Repackaging the words of Chittister into a blessing, "May you care for everything you touch, sanctifying your work so that it sanctifies you."   
Add a comment
August 28, 2017
By Jane Bishop Halteman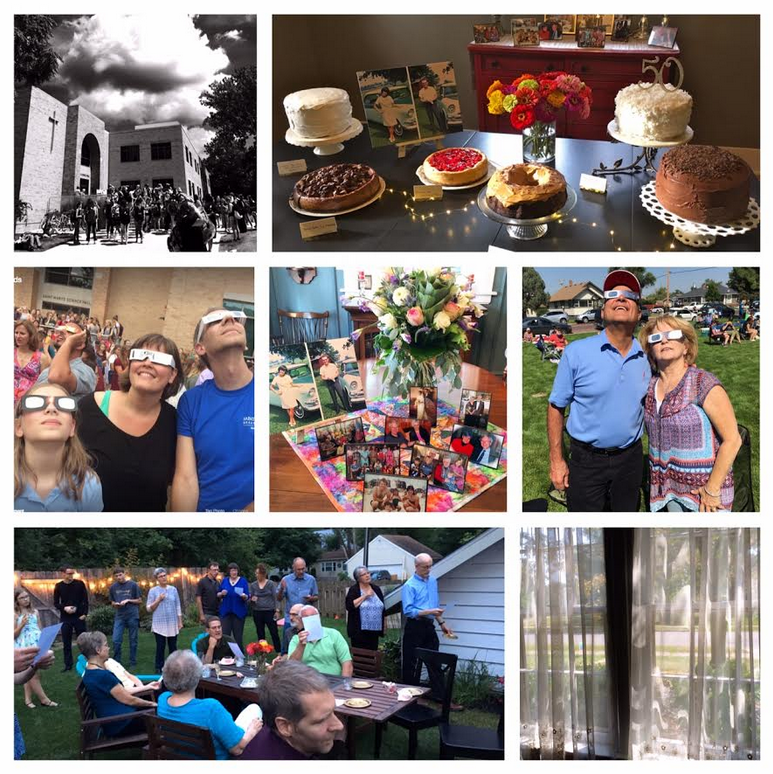 Black and white eclipse photos plus bespectacled family watching; cake stands from the past, 50 years of photos, singing to recall
This past week began with an auspicious solar display, described by one commentator as the "first coast-to-coast eclipse in a century," and ended with a slightly early celebration of our 50th wedding anniversary, the latter (though perhaps no excuse) the reason why today's blog is posting later than usual.
The rituals of observing these two rare occasions, particularly in the same week, seem somehow related. Eclipse "fervor points to an innate human tendency to respond with anticipation—and a mix of fear and fascination—to what is truly awe-inspiring. What underlies this response is our deep human need to practice reverence, to demonstrate honor and respect for something that extends beyond our powers and finiteness," according to Stephanie Ludwig in a MindBodyGreen post on August 18.
Ludwig goes on to say that "the brilliant American writer Annie Dillard published a captivating essay titled "Total Eclipse" in her 1982 book Teaching a Stone to Talk. It is a profoundly spiritual, even mystical, description of her experience of a 1979 solar eclipse. Consider how you might express your experience of the eclipse creatively. You might journal or blog about it. Write a poem, paint it, draw it, dance it," the author exudes.
Bari Weiss wrote last Tuesday in the New York Times Opinion Pages that "the neon-orange thumbnail in the sky was breathtaking. It was rivaled in its splendor by the sight of adults in midtown Manhattan who'd taken the time to create pinhole projectors out of old cereal boxes and paper plates."
Our personal experience of the eclipse, unplanned though it was, turned into a community event at Saint Mary's College, where we borrowed a grandchild's official eclipse glasses so that we might safely view the sun as it was gradually eclipsed by the moon.  We did not experience totality in our town, but we look to 2024 when we will have the opportunity to view totality closer to home. (You can read about KRMCer Nancy's eclipse experience at her blog site. Reading her report led to my photographing my own curtains for shadows shaped by the eclipse's bite out of the sun, which you see pictured in the collage above.) 
Staying abreast of the steady cascade of eclipse information before the solar event, including this National Public Radio clip of music to enjoy during the eclipse and these ruminations posted in The Mennonite (called Mennos dancing with the stars as sung to Will you let me be), provided advance preparation as well for the solemn ritual of embracing 50 years of marriage with family and friends during the last five days. 
By both default and design, our anniversary party ritualized some of what happened at our wedding as we sang together Be thou my vision which our wedding guests sang with us back in 1967 and which our daughter and son-in-law's guests sang 15 years ago at their wedding.  As we brought together for the party folks who attended our wedding as well as others whom we have met since then, we acknowledged the importance of our rootedness in community.  
In a serendipitous happenstance, daughter Meg displayed some of the cakes she made for the 50-year observance on a pedestal cake stand given her and Jeff at their wedding 15 years ago, a footed cake stand we received 50 years ago, and two flat cake plates with matching ceramic servers that were gifts to my parents 72 years ago, underlining our reliance on the support and role modeling one generation offers the next.
An anniversary party guest gave me a clipping of observations I made about 40 years of marriage 10 years ago in the newsletter published by our church in Illinois. "We have bickered about a lot—our families of origin, budgeting, basement storage, bush trimming—but our underlying commitment to each other and to our faith has been foundational….While it may not be mandatory to the longevity of marriage, it hasn't hurt that we have much in common regarding politics and religion!" (And that observation could not possibly have foreseen what would be coming down the pike on the political front in the next decade.)
"Both coming from families that knew how to laugh together, we have cultivated the fine art of ribbing one another. He laughs at my logistical shortcomings (ask him about my first drive alone after getting my license at 21 or about my skills with gardening tools); he gets teased in return for his naivete about popular culture," the newsletter article observed at the 40-year juncture.
Ludwig offers this invitation at the close of her MindBodyGreen essay: "May embracing the eclipse invite us to rediscover reverence in ways that resonate with our own deepest experiences." Somehow that advice seems relevant to the celebration of a long-term marriage as well.  Where do we find ourselves at 50 years or 40 years or 30 years?  At even 20 or 15 or 10 or 5? 
Chrissy Rutherford's advice to Harper's Bazaar readers prior to the eclipse also seems relevant to the celebration of a long marriage: "First, if it's possible, take time to experience it. If you can, take the day off work or just take that time away from your office. We can be so caught up in the fray of ordinary life and then anticipate something like this but really not prioritize experiencing it, so we end up watching it on television or reading about it in a newspaper. First, actually set aside that time like it's sacred time—like it is time and space away from the ordinary."   
No matter the length of your marriage (or some other long-time endeavor), take a moment to experience where you are on that journey and where you have been; dare to look ahead to where the adventure might take you in the future.
Add a comment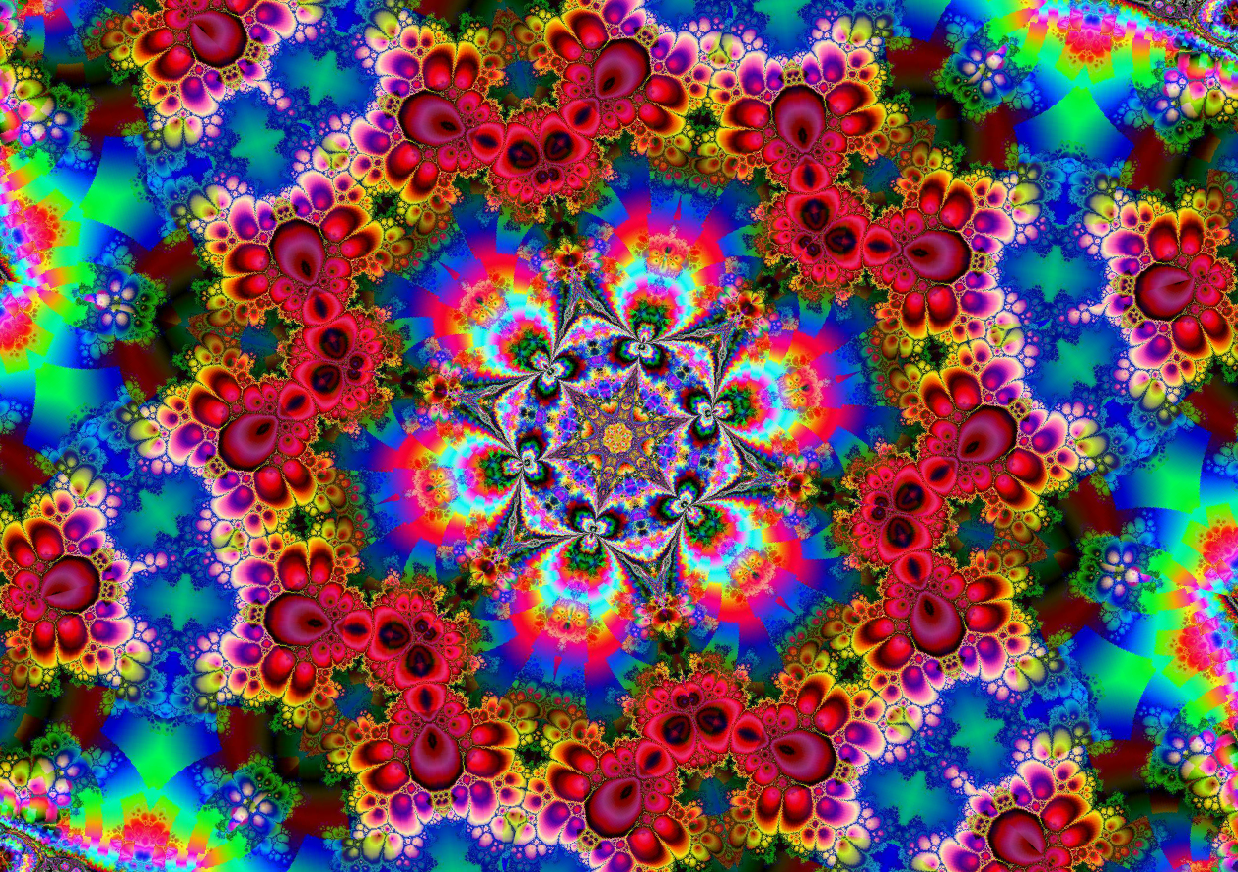 New eyes, new perspective: a kaleidoscope pattern (screen shot taken at this link)    
August 21, 2017
By Jane Bishop Halteman 
I remember my endless childhood fascination with kaleidoscopes...in my earliest experience those cardboard cylinders that spun colored pieces of glass or small brightly-colored trinkets, using mirrors to create forever shifting designs. I expect I was attracted as much to the symmetry of a momentary pattern as to the constantly changing bright colors.
Watching those vibrant pieces twist and turn ad infinitum, never stopping their spontaneous movement as long as I kept up the rotation, was a dizzying experience, and I discovered the possibility of recreating a single configuration to be nearly impossible. (Nor did I have the option then of stopping the action as I did in the photo above!)
I found this reference to a kaleidoscope, from a book called In the Womb of God by Celeste Snowber Schroeder, a powerful one as I sifted recently through the Spirituality & Practice website. "My friend has a kaleidoscope she sometimes uses in her counseling practice. She invites her client to look through the kaleidoscope to catch a new perspective. God's Spirit within us is like this kaleidoscope; we need to be attentive to it so we can be transformed with new eyes." 
Given the daily alterations in our current world, it is no surprise that I resonate with the generalized description of kaleidoscope which characterizes the word as representing "a series of changing phases or events."
It's not easy to view today's challenges in the world and our own country in particular as offering opportunity, but this Crossing Thresholds article reminds me that ever-changing landscapes provide the chance to stand at a new threshold "pondering whether we have the courage and resilience to step into unknown territory. Such crossing-over places signify transformation and that can be scary or soul-stirring."
To prepare oneself for crossing thresholds in 'soul-stirring' fashion, the article suggests making a daily count of physical thresholds crossed, along with consciously stepping over thresholds to focus on where you are, even as you pause at the threshold to frame your intentions for the next brief space of time.  
As she spoke of last week's horror in Charlottesville, Pastor Janice reminded us in her sermon yesterday that Charlottesville clergy were "called on to represent love, to protest white nationalism peacefully."  Clergy folks, she said, "linked arms and lifted their voices in song to oppose white supremacists, and, at a Wednesday night vigil, (those attending) reclaimed the violated campus space, singing 'We shall overcome' and holding small white candles" to repudiate the torches of the previous weekend.
Thresholds offer entrances, fresh starts as we make our way in the world under changing circumstances.  Citing the verse as a sound byte to live by, Janice quoted part of 1 John 4:17: "Love is made complete among us…in this world we are like Jesus." In response to her question about where we have seen Divine love played out in our midst, KRMCers shared these scenarios: neighbor helping neighbor, listening well to each other, continuing to practice our anti-violence stance, participating in community house builds, walking beside folks in trouble.  
What functions in our lives as a kaleidoscope to create novel perspective? How might we focus with fresh eyes, cross new thresholds, be more like Jesus?  
Add a comment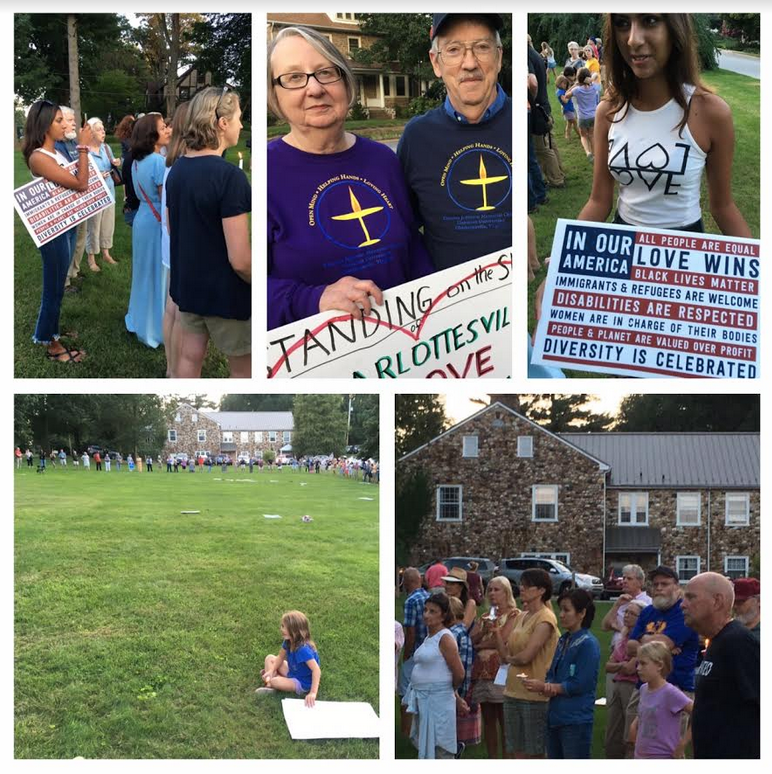 Two hundred people walked from downtown Kennett Square to the Kennett Square Meetinghouse in southeastern Pennsylvania Sunday in one of many (at least 682, according to Vox) vigils organized overnight to Stand with Charlottesville (photos by Sue Davison)
August 14, 2017
By Jane Bishop Halteman
My brain barely can take in the jumble of information flowing out of Charlottesville as I make the 11-hour drive from Pennsylvania to Indiana on Saturday.  The airwaves are full of new reports and the headlines change hour by hour, though I'm not keeping track of breaking news on Facebook and Twitter because I'm on the road.
When I arrive home, I read John Pavlovitz's Yes, This Is Racism column and take to heart his comment that "It's necessary to condemn it so that we do not become complicit..."  By Sunday evening his piece has been shared more than 25,000 times on Facebook.
About the horrors in Charlottesville, Pavlovitz says, "This is our national History being forged in real-time, and to use words lacking clarity now would be to risk allowing the ugliness off the hook or to create ambiguity that excuses it. And yes, there are all sorts of other ways that racism and privilege live and thrive; ways that are far less obvious or brazen than tiki-torch wielding marches. There are systemic illnesses and structural defects and national blind spots that we need to speak to and keep pushing back against, and we will. But in moments that are this clear, when the malignancy is so fully on display—we'd better have the guts to say it."
Another Facebook friend offers a post entitled Excuses, Excuses in which an Evangelical Lutheran Church of America pastor states this: "I know that we don't want to be complicit.  I know that we really, really want to say #notallwhite people.  I know that we want to be one of the good white people.  Today, that will be hard. Today, what we can do is admit how we've been part of the system, part of the silence.  Today, we have to admit that for some reason, 2,000 people think that it is ok to dehumanize others in this way. Where haven't you spoken up?  Where in your body are you afraid to speak up? Can you imagine living with this kind of hate that gets communicated to you in subtle and not so subtle ways every day of your life? Can you imagine knowing that your child might die because of the color of their skin?"  
Sunday morning I repost another Facebook friend's message:  "We MUST NOT TURN AWAY. In our churches, in our schools, in our boardrooms, in our classrooms, we must face every vehicle of supremacy, in every form...the way some benefit, the way others don't, if we are to ever be "We the people," if we are ever to be faithful to the sacred image in every human being. If we are ever to be free."  You can read her message in its entirety here. 
HuffPost contributor Susan Thistlethwait, professor of theology and president emerita at Chicago Theological Seminary, says, "We must call white supremacy by its right name and destroy it."  She adds in this article that "the time for thinking oneself innocent just because you didn't give a Nazi salute in Charlottesville is over."
Where are our glimpses of healing and hope during this week that hopped, skipped, and jumped from chatter about the threat of nuclear war between North Korea and the United States (see The Mennonite's response to that threat here) to violence perpetrated by Americans against other Americans?  What are our stories of beginning to make things right? How will we in our Kern Road congregation respond?
Since this weekend's violence in Charlottesville, I have noticed the hashtag #silenceisviolence showing up here and there.  May we not fall into the silence trap. Here's a story from my Quaker friend Sue's Facebook feed that gives me hope about standing against the kind of violence Charlottesville saw this weekend. And here's a late-breaking response from Brian McLaren. 
Perhaps some of us will choose to be part of South Bend's Charlottesville's Solidarity Vigil tonight (Monday) at 7 p.m. at the Jon R. Hunt Plaza in front of the Morris Performing Arts Center. Indivisible Indiana District 2 will host the event. The Southern Poverty Law Center urges that we "Do something. In the face of hatred, apathy will be interpreted as acceptance. If we don't act, hate persists. Reach out to your community, speak up against hatred, pressure your leaders to take a stand."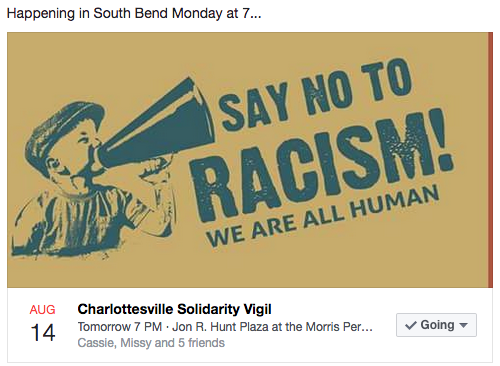 Add a comment