Glimpses of Healing and Hope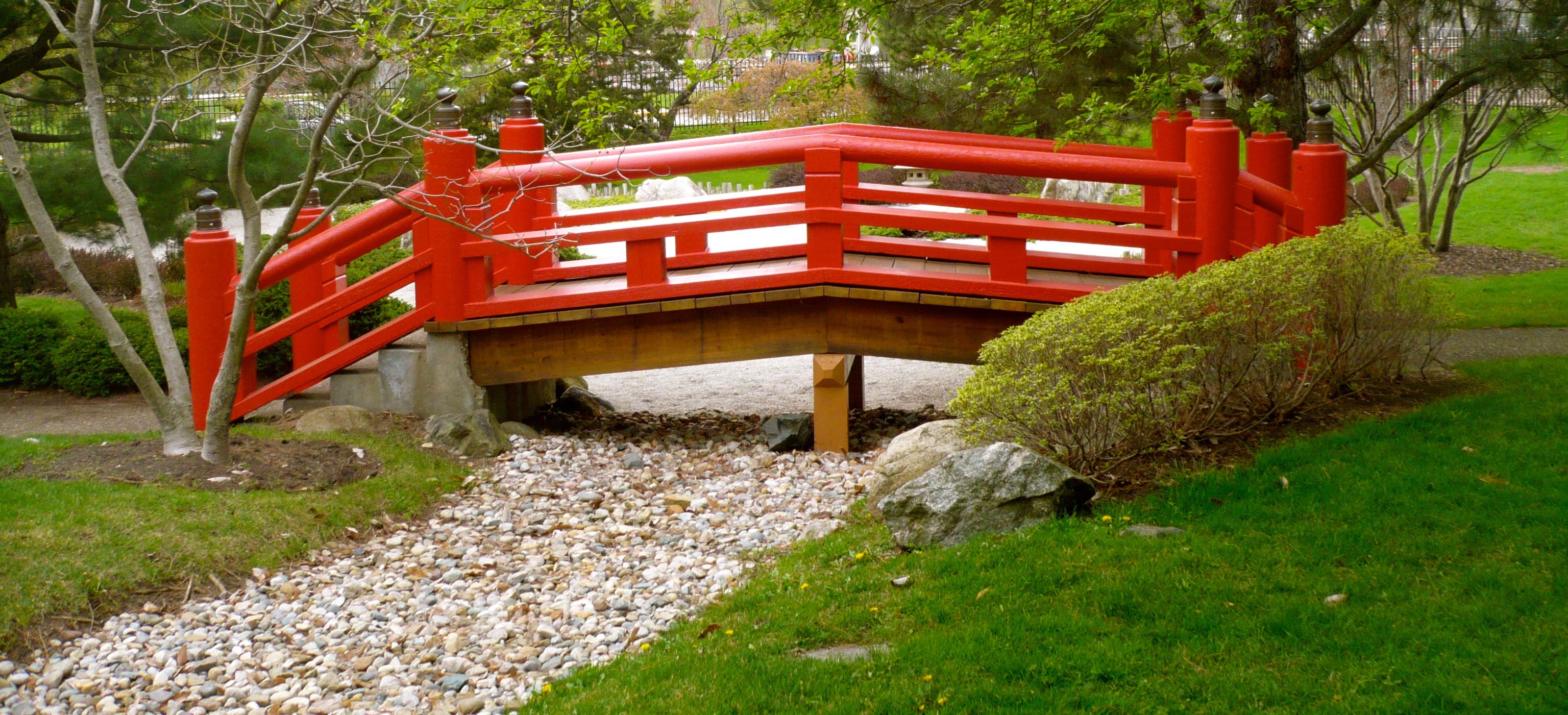 March 6, 2017
By:  Jane Bishop Halteman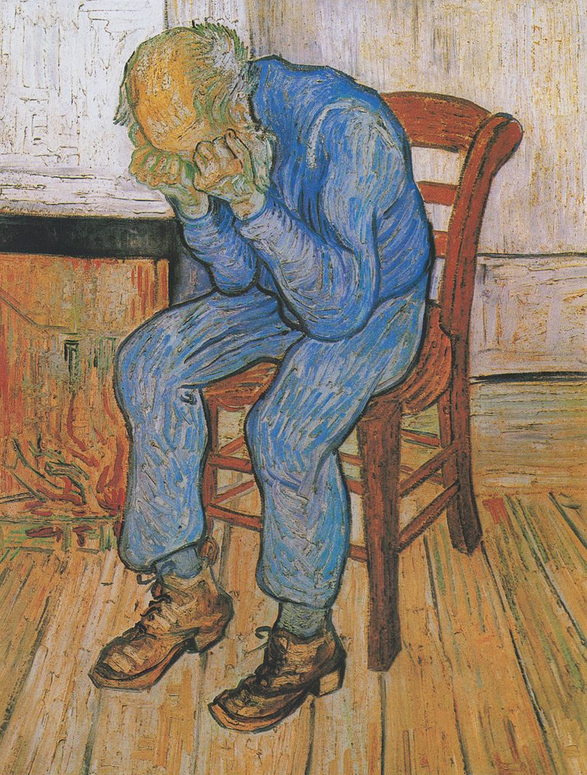 Vincent van Gogh's At Eternity's Gate, 1890, oil on canvas
"During Lent," says Christine Valters Paintner in a Patheos piece published in 2011, "my practice will be truth-telling. I will inhabit my places of grief, the sorrows I have resisted up until now, and allow my unspoken lament to rise up in me like fire. I will turn off the endless noise and chatter that distract me from those places where my heart has hardened. I will be in solidarity with those who have no voice and listen for their silent groans. I will trust along with our spiritual ancestors who wrote and sang the Psalms in the assembly, that when I go to the rawest, most vulnerable places, my soul is then transformed...."
According to Valters Paintner, "Each one of us carries grief, sorrow that perhaps has gone unexpressed or been stifled or numbed. Each of us has been touched by pain and suffering at some time. Yet we live in a culture that tells us to move on, to get over it, or to shop or drink our way through sorrow."  
Listening to the fourth movement of Tchaikovsky's Symphony No. 6 in B minor Tuesday night at a Goshen College Performing Arts Series concert featuring the National Symphony Orchestra of Ukraine, I found myself lost in an intense crush of palatable pain and grief. 
I knew little to nothing about this work and and its fourth movement prior to hearing it last week; when I googled it for more information, I was aware only that no music had ever moved me to such deep sadness in the way this piece did, so I was not surprised to discover that one listener called it "tragically and achingly beautiful."
Perhaps the ability to recognize that beautiful but tragic ache requires that one has experienced some aspect of grief in life, as, of course, most of us have.  In my case, I learned to manage, even stifle, a largely hidden sadness for many years, one brought on by the death of my boyfriend the summer after my sophomore year of high school and further compounded 12 years later by the death of my 18-year-old brother. 
In the same way that the Tchaikovsky movement demands that we pay attention to our own griefs and losses, Vincent van Gogh's At Eternity's Gate allows us to surface private pain. Contrary to what we have sometimes been taught about van Gogh, Kathleen Powers Erickson writes in her book At Eternity's Gate that "belief in a 'life beyond the grave' is central to one of van Gogh's first accomplished lithographs, At Eternity's Gate. Executed at The Hague in 1882, it depicts an old man seated by a fire, his head buried in his hands. Near the end of his life van Gogh recreated this image in oil (see above), while recuperating in the asylum at St. Rémy. Bent over with his fists clenched against a face hidden in utter frustration, the subject appears engulfed in grief. Certainly, the work would convey an image of total despair had it not been for the English title van Gogh gave it, At Eternity's Gate. It demonstrates that even in his deepest moments of sorrow and pain, van Gogh clung to a faith in God and eternity, which he tried to express in his work."
Erickson goes on to say that van Gogh's Starry Night (see below), painted in 1889, "is a visionary masterpiece, recounting the story of van Gogh's ultimate triumph over suffering, and exalting his desire for a mystical union with the Divine," as suggested by "the cypress, which shoots up into the firmament like a giant flame." The painting, she says, "reveals that he did not close the door on religious faith," rather on organized religion as illustrated by the darkened church building. The work also depicts "the triumph of the mystic's communion with God through nature."
Valters Paintner suggests these practices to help create what she calls intentional space for grief:  Make room for others to share their sorrows. Ask friends about their recent losses and listen well to their stories. Consider the ways you may unknowingly perpetuate the world's pain.  Speak your lament in public, perhaps via opinion pages. Write your own prayer of lament inspired by the Psalms. Practice truth-telling by refusing to say that all is well if it is not. 
Whether our sorrow is personal or grows from the aches and pains so present in our own country and the world today, may we find ways to care for our private grief this Lenten season so that we might listen for the silent groans of those who have no voice.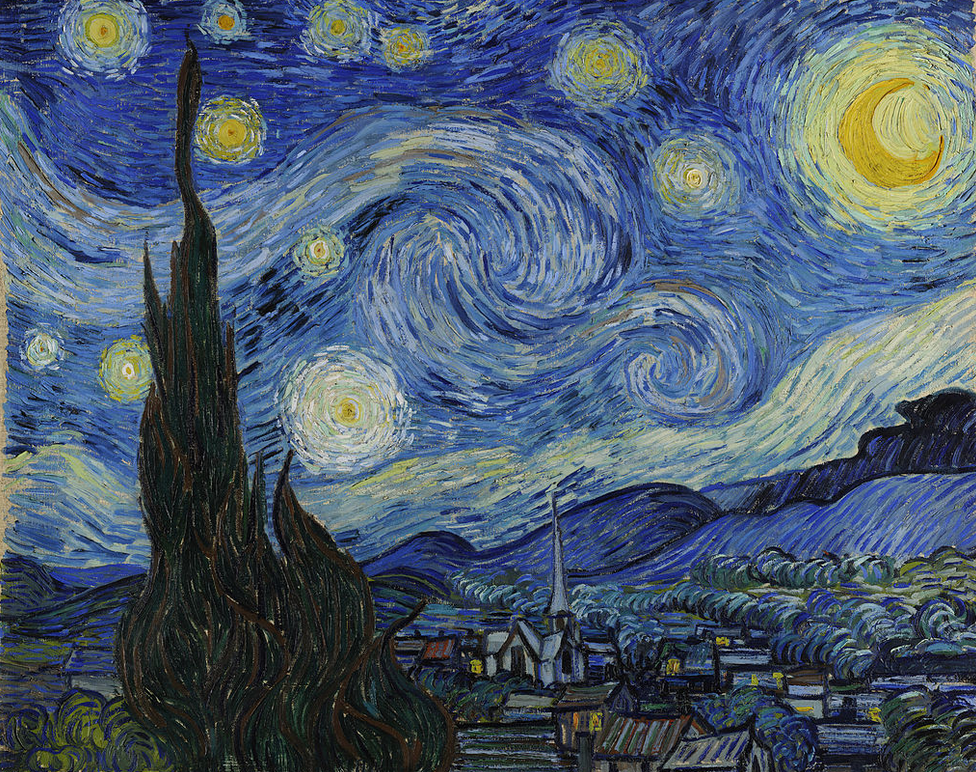 Vincent van Gogh's Starry Night, 1889, oil on canvas
Add a comment
February 27, 2017
By:  Jane Bishop Halteman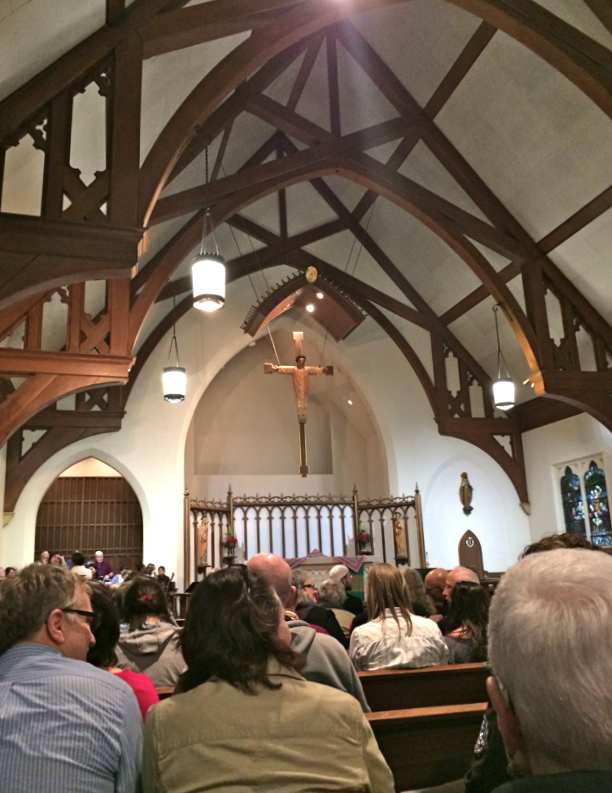 Interfaith prayer service for compassion and justice for migrants, immigrants, and refugees 
Every year about this time, we encounter the "what are you doing for Lent?" question.  As a long-time advocate of "adding in" opportunity to create more space for God in our lives as opposed to "giving up" during Lent, I liked what I read last week in this blogpost by a spiritual director friend of mine.
June's post explains that "the word 'Lent' comes from Old English, meaning 'spring' or 'lengthen' as in the lengthening of the days.  This is not the image of a spring of pleasant warmth but an image of change—of transformation, of conversion.  In the lengthening brightness from Ash Wednesday to Holy Thursday—our Lenten spring—we are called to offer our brokenness to God. In offering our own brokenness we can then offer the world's brokenness to God."
Several other readings caught my attention as well.  This one speaks of 19 things to give up for Lent that aren't chocolate.  The list includes fear, the need to please, envy, impatience, a sense of entitlement.  I expect giving up the tendency toward any of these habits would help create space for the Divine to carry on with the work of personal transformation. 
Back in 2015 Pope Francis suggested that "even more than candy or alcohol, we (might) fast from indifference towards others" as he spoke of the approaching season of Lent and what people might consider giving up:  "Describing this phenomenon he calls the globalization of indifference, Francis writes that 'whenever our interior life becomes caught up in its own interests and concerns, there is no longer room for others, no place for the poor. God's voice is no longer heard, the quiet joy of his love is no longer felt, and the desire to do good fades.' He continues that, 'We end up being incapable of feeling compassion at the outcry of the poor, weeping for other people's pain, and feeling a need to help them, as though all this were someone else's responsibility and not our own.'"
I often look to Parker Palmer for wisdom; he rarely disappoints.  This past week, just in time for us to put into practice our Lenten disciplines, he offered a Naomi Shihab Nye poem entitled Shoulders to urge all of us toward helping the marginalized:  "Whatever one's politics may be, people of good will must not forget that many of our fellow citizens and their children are feeling increasingly vulnerable, insecure, and threatened."
Speaking of Hispanic and Muslim children, African American children, and Jewish children who have been made fearful in recent weeks for one reason or another, Palmer urges us "for at least a moment, not to turn this into a debate between those who voted for X and those who voted for Y. Too often, that kind of talk gives us a cheap excuse for ignoring the suffering of our brothers and sisters and their children….Let's do whatever we can to befriend and defend the victims of ignorance, hatred, and anger."
Actions to befriend and defend took center stage in South Bend this past week as approximately 300 persons gathered Monday night at The Episcopal Cathedral of St. James for an interfaith prayer service for compassion and justice for migrants, immigrants, and refugees.  As he welcomed the crowd, our mayor spoke of the example of "unity through diversity" that participants represented.  "All of us need to have a sense of home," he said.  "My hope is that greater South Bend will continue to call out hope for all."  Another of my favorite take-aways from this invigorating evening together:  "Teach us to rejoice in the diversity; transform us all into your holy body. Teach us to give thanks for what we have by sharing it with those in need."
Kern Road took befriending and defending to another level Sunday (February 26) as our Global Partnership and Immigration Committees hosted a fundraiser potluck to help those among us attempting to bring family members to safety, whether they be orphaned grandnephews from Kenya or our Mexican friend's daughter, who is seeking asylum in our country.  See details on the Kenyan story in this 2016 Glimpses of Healing and Hope post.
Here's an abbreviated version of what KRMCer Sarah said in a Facebook post about the fundraiser:  "Today, as I stood and counted the people at church (in my usher capacity), it made me smile to see the diversity. We have been speaking about Holy Spirit the last several weeks, and I have pondered how welcoming the people of Kern Road are. Our God works in mysterious ways and has led people to Kern Road who had never even heard about Mennonites. I watched the joy on our new friends' faces as we introduced ourselves.  I am proud that our church family is standing by the values of our mission statement and walking alongside the refugees and immigrants of this time."
For more on Lent and Ash Wednesday, follow this link to last year's Glimpses of Healing and Hope reflections on Peter Bruegel the Elder's painting of The Fight Between Carnival and Lent.  If you are looking to involve yourself in a Lenten study, consider these Spirituality & Practice e-courses on The Transformation of Suffering:  A Lenten Journey or Becoming Truly Human.  Kern Road's Ash Wednesday service will begin at 7 p.m. in the chapel.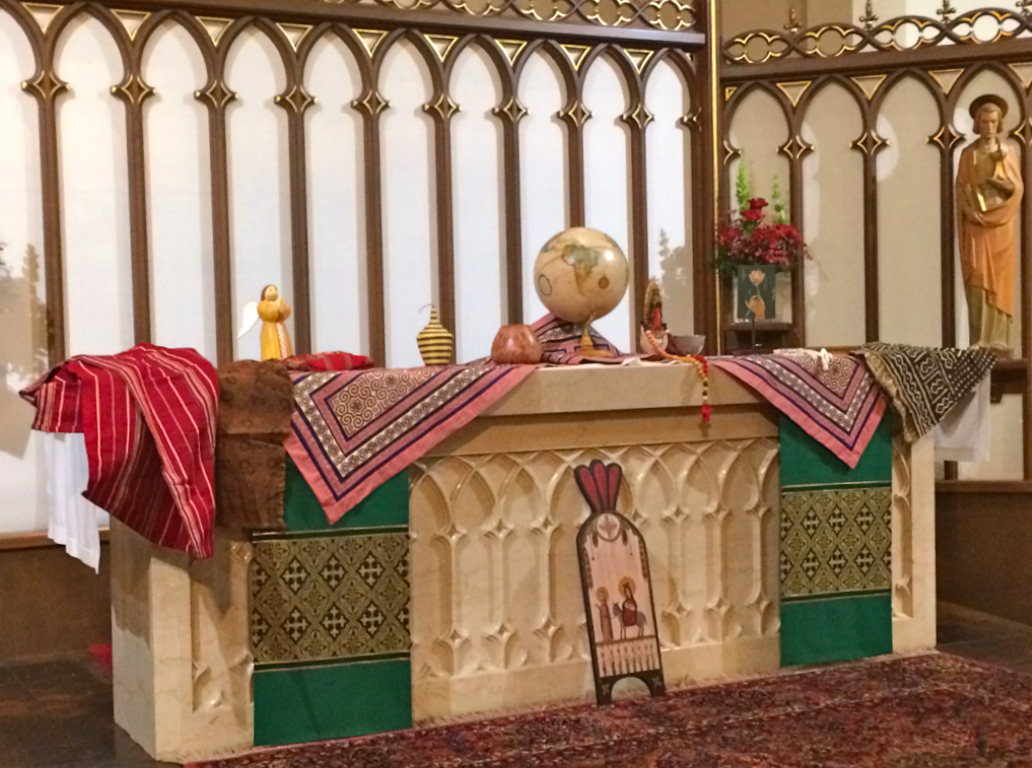 Artifacts representing participants' unity through diversity at The Episcopal Cathedral of St. James
Add a comment
February 20, 2017
By:  Jane Bishop Halteman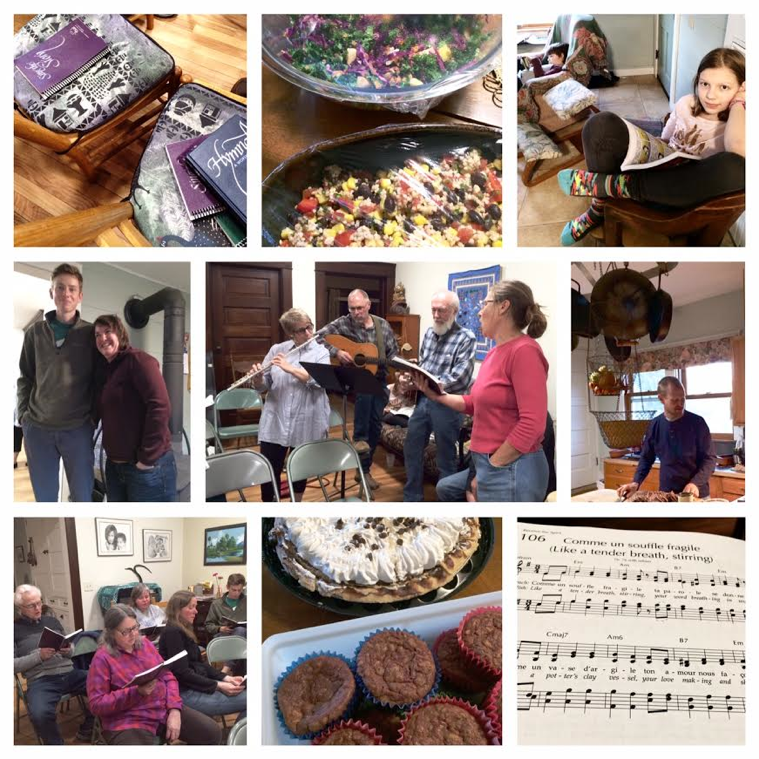 Restoration Farm hosts potluck/hymn sing…"like a tender breath stirring"
KRMCers indulged in fun Saturday night at John and Danile's Restoration Farm hymn sing, where those gathered sang together, ate together, conversed together, played together.  In the midst of the singing, they took turns filling their plates with stew, fruit and vegetable salads, pasta, chocolate covered strawberries, puddings, and pies while children played outdoors near the bonfire and grazing livestock in the unusually warm February weather.  
An eight-year-old who opted to be outside during much of the sing had fun chasing "trolls" around the fire and learning from host John about the evening star Venus which showed up brilliantly, along with the constellation Orion, in the dark sky away from city lights.  His older sister discovered (and named) various cats roaming the property.
"This will be the third year for the hymn sing," Danile said in advance of the event. "I originally did it for my 60th birthday celebration, and we had organized chaos with 60-some people. I have a friend who does this every year and that's how I got the idea. Though there is food out to eat and people do other things, bonfire, conversation, I am pretty serious about singing, so we concentrate on that. It is a good time that people comment on enjoying. We are not tying it to my birthday anymore and it fits in with the vision of Restoration Farm to facilitate community, work, prayer, and fun."
Those of us who showed up this weekend were invited to choose songs from three congregational hymnbooks.  Our selections offered insights into why we might have decided to participate:  I bind my heart this tide (#411 in Hymnal A Worship Book), God of many names (#77 in Hymnal A Worship Book), On Jordan's stormy banks I stand (#610 in Hymnal A Worship Book), Like a tender breath, stirring (#106 in Sing the Story).
Because it was suppertime, we also sang several evening songs…something we don't get to do a lot in our regular worship services, one participant said.  He selected number #551 in Hymnal A Worship Book…In the stillness of the evening, perhaps more honest, he suggested, about the nature of some of our days as it references "defeats looming large" and "pieces lying broken."
As many seek out refueling and refreshment stations in these strenuous days, I'm paying attention to the choices they are making to further ground themselves. Several KRMC families are moving to be closer to already established communities within the congregation.  (See Nancy's story here.) Others are availing themselves of communal educational opportunities at establishments like the Local Cup in the Near Northwest Neighborhood.  Some chose to be on hand for the recent public opening of the new chapel at The Catholic Worker's Our Lady of the Road day shelter.  
A number of persons indicated during worship yesterday that they will be attending an interfaith service of prayer tonight (Monday) for compassion and justice for migrants, immigrants, and refugees.  Hosted by St. James Episcopal Cathedral, the event is sponsored by 28 churches and faith-based organizations including KRMC.    
Hopeful green shoots already are sprouting in the congregation in response to local and worldwide needs:  the new Beginning English formation hour class which launched yesterday for non-English speakers under Cal's leadership, the above-budget potluck fundraiser slated for Sunday, February 26, by our Immigration and Global Partnership Committees, and the ongoing collection for refugee relief kits to be distributed by Mennonite Central Committee.  Relief kit materials can be delivered to Kern Road Mennonite Church Tuesday through Friday during office hours or to Ten Thousand Villages in Mishawaka during store hours.
Some of us, like myself, made attending Restoration Farm's hymn sing/potluck a priority for the communal connection. I particularly enjoyed the sustaining refrains of Like a tender breath, stirring:  "Like a tender breath, stirring, your word breathing in us, like a potter's clay vessel, your love making and shaping."  Singing it with two rooms full of people definitely maximized the refueling and helped to fortify hope.  
Jan Richardson's words about hope (from her 2017 Women's Christmas Retreat) sustain me as well.  "Hope starts small, even as a seed in the womb, but it feeds on outrageous possibilities.  It beckons us to step out with the belief that the action we take will not only bear fruit but that in taking it, we have already made a difference in the world.  God invites us to open to God's radical leading, to step out with sometimes inexplicable faith, trusting that we will find sustenance." 
"Where does your hope begin?" Richardson asks. "Where does hope live in you…how do you notice it in your body?  When has someone shown up in a way that enabled you to hope in something that seemed impossible?"
Richardson offers this blessing for hope:
"Guardian of the seasons,
keeper of every time,
tune us so to your rhythms
that we may know
the occasion for stillness
and the moment for action.
May we be so prepared
so aware
so awakened
in our waiting
that when you prompt us
into motion,
our hands may be your hands
and our purposes
your own." 
May her blessing continue to come to life in us as we restore ourselves for the sake of the other.  
Add a comment
February 13, 2017
By:  Jane Bishop Halteman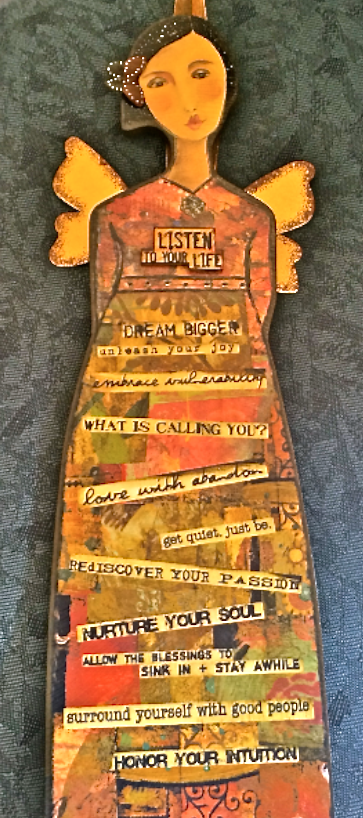 Last week, as I prepared the room for our Visio Divina adult formation class, I spotted the angel image pictured above hanging on a central pillar in our space.  Though I had noticed her there before, I have no knowledge of her origin and had never stopped long enough to read the wisdom bites sprawled across her being:  "Listen to your life, dream bigger, unleash your joy, embrace vulnerability, love with abandon, get quiet/just be, rediscover your passion, nurture your soul, allow the blessings to sink in and stay awhile, surround yourself with good people, what is calling you?"
Whether she was handmade or store-bought, I do not know, but sitting with her for a while to ponder her wise suggestions seems like it could be a promising exercise.  She remained in our midst yesterday as participants considered their Divine invitations while we prayed with  Fra Angelico's fresco of the annunciation at the Convent of San Marco in Florence, Italy.   
Even as several in the class are presently involved in packing up their belongings to move closer to others in the KRMC community, the current plight of our country's immigrants, and their fear of being dislocated against their will, is not far from our minds.  Perhaps we have read Mennonite Central Committee's (MCC) recent statement on immigration and refugees or are involved in South Bend with folks who have reason to fear the kind of raids my Facebook friend Mike speaks of having witnessed this past weekend in Austin:  "Over the past few days in Austin there have been ICE raids all over town, some in neighborhoods where friends of mine live. Helicopters have been circling overhead all night, keeping people awake. Federal agents are dragging people out of their homes, away from their children. They are getting violent with people. They are setting up traffic checkpoints and pulling over random brown people. Children are being sent home from school with notes in their backpacks with instructions on what to do if the government has taken away their parents while they were gone. School kids are frightened for their families, for their friends, for themselves. People are terrified and feeling helpless. Because. Of. Our. Government."
Sue, another Facebook friend and former KRMCer who recently moved to Atlanta, posted this as introduction to a poem entitled Home by Kenyan-born Somali poet Warsan Shire:  "The powerful poem here expresses the stories of refugees I met in Kosovo, Kansas City, Minneapolis, South Bend, and now the greater Atlanta area. What circumstances could you possibly imagine would propel you to leave your homeland?"
As we mull over ways we at Kern Road might make ourselves and our resources available to those who need our assistance, may we recall these words from the poem: "You only leave home when home won't let you stay." Our congregation's Immigration and Global Partnership committees are looking to establish a substantial, above-budget immigrant and refugee fund, which they will get off the ground with a potluck fundraiser Sunday, February 26.  These committees invite us to come with a "generous spirit and ethnic dishes" to share.
How do we best prepare ourselves for the new challenges ahead?  A Sojourners article by Lindsey Paris-Lopez says that "the Sermon on the Mount catches us in the current of our cultural violence and turns us around first by drawing our attention to the victims swept under the wave of human violence."  She indicates that "now is the time for a robust theology of resistance" and offers this question for consideration: "How are the poor in spirit, the mourners, the meek, the ones who hunger and thirst for justice, blessed? Jesus blessed the people on the margins of his culture by embracing them, showing solidarity with them, building a community in which those who had always been shunned were welcomed and loved. As the body of Christ, we are called to be that blessing." 
As we prepare for the work of welcoming the other (or another task toward which we may be feeling nudged), I trust we will take to heart Pastor Janice's reminder that "the Spirit gives us a kind of resilience" for what lies before us.  Find details here about a South Bend informational meeting regarding immigration rights and concerns from 5-7 p.m. Friday, February 17, at Harrison Primary Center. 
When we need breaks from writing and calling and resisting and marching and monitoring and fund raising, we might take delight in positive, simple, soul-nourishing narratives like these:  this forgiveness story which appeared on the CBS Evening News, this One Green Planet piece about a rescued cow basking in the sun with a human friend, and this example of a delightful new quilting apparatus created by a personal friend's mother and brother.  
And we might all benefit from taking the time to consider our angel advisor's recommendations at the start of this post: "Listen to your life, dream bigger, unleash your joy, embrace vulnerability, love with abandon, get quiet/just be, rediscover your passion, nurture your soul, allow the blessings to sink in and stay awhile, surround yourself with good people, what is calling you?"
One of the mini ways I nurture my soul each day is by snapping a photo to live into the mindfulness prompt #100happydays.  These are the first nine photos I created of people, places, experiences that took me to a happy, grateful place in February.  How do you nurture your soul when you are called to love with more abandon than ever?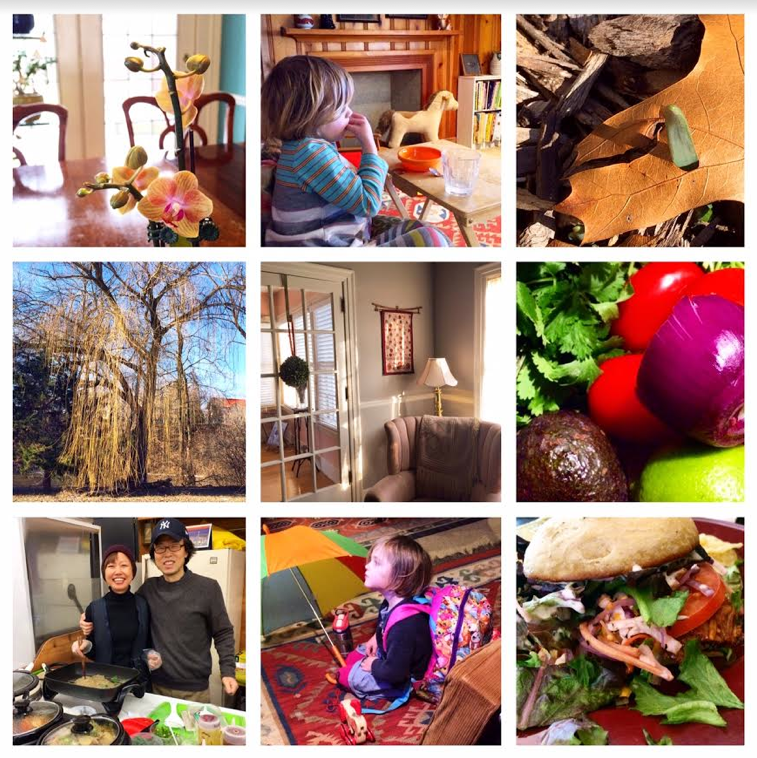 The first nine days of my #100happydays photos:  
categories are not surprising (family, food, nature, with hygge binding them together at the center)
Add a comment