Glimpses of Healing and Hope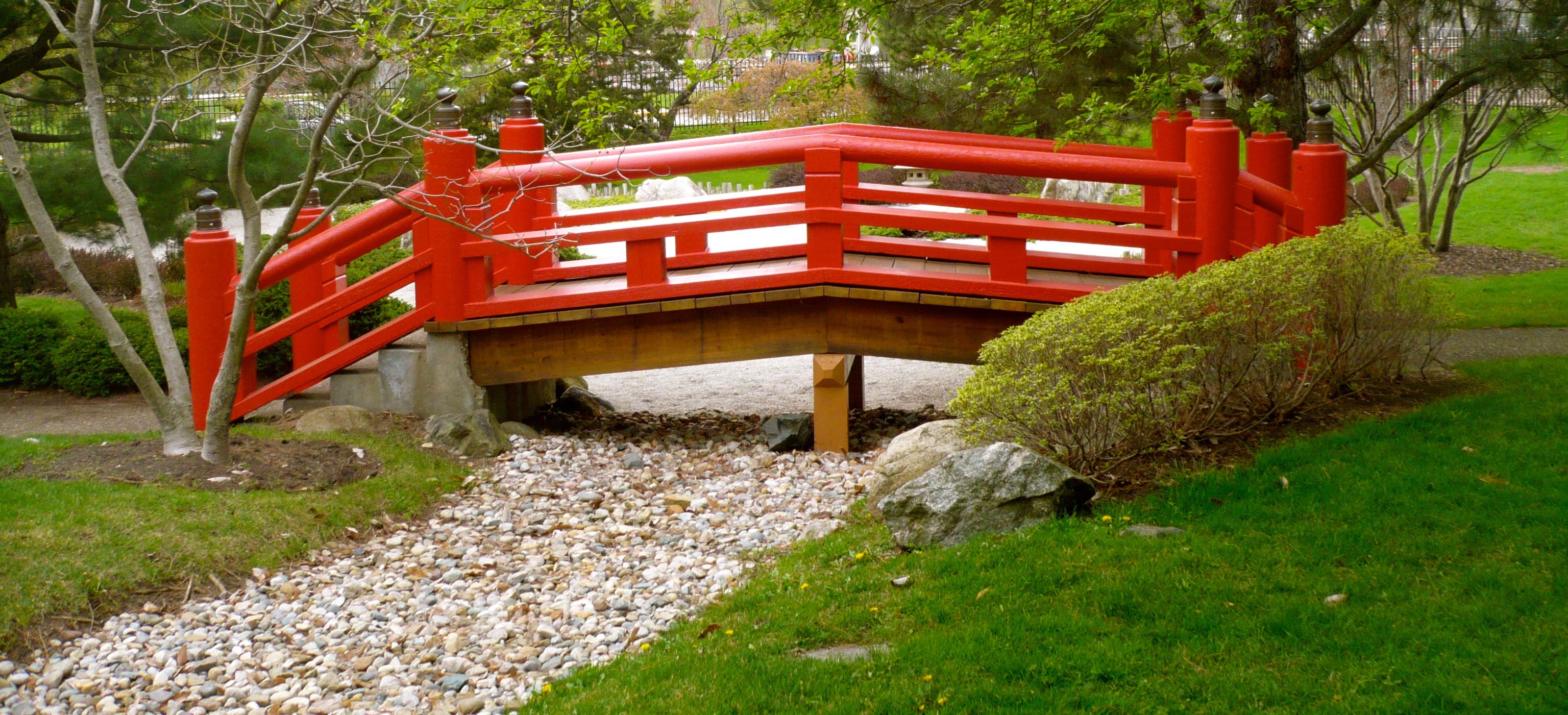 By Jane Bishop Halteman
December 7, 2015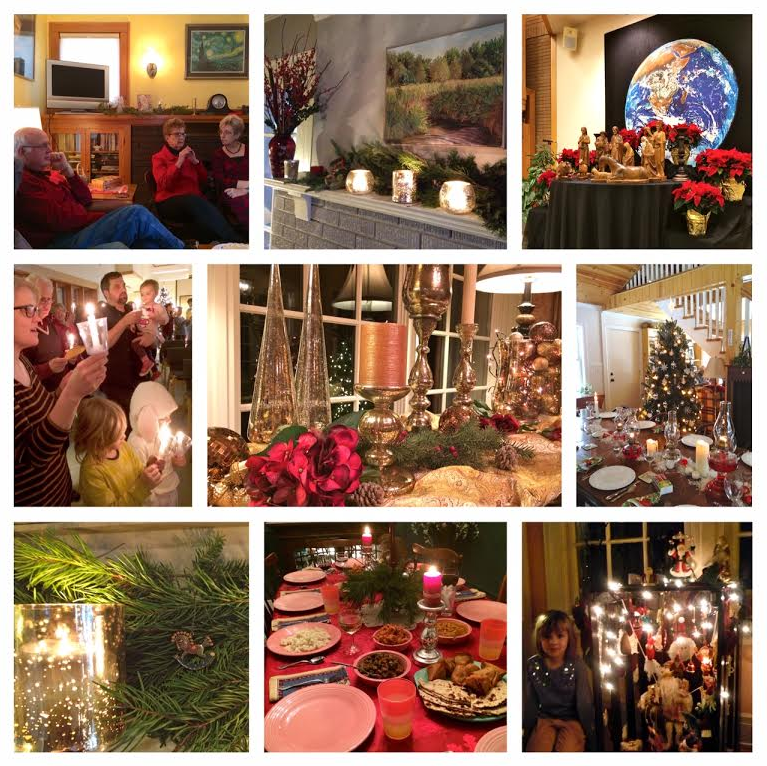 Getting cozy may not be the first thing that comes to mind as you consider how you want to spend Advent, that time when we are typically waiting and watching, considering exile and darkness, looking toward the arrival of warmth and light.
Last year about this time a friend alerted me to the Danish concept of hygge, the practice of which I attribute to making this dark time of the year a much more manageable season for me personally.  Typically, I dread these long nights, the grim, gray days that sometimes accompany winter in northern Indiana, and the serious cold air that blows over Lake Michigan in December.  
Inadequately translated as "coziness," hygge, according to one source, has much more to do with "the art of creating intimacy:  a sense of comradeship, conviviality, and contentment all rolled into one" and definitely is "not something you can do in a rush…you have to slow down for it."
"Gezellig" is the word the Dutch use to explain this kind of positive togetherness, generated by sharing good food, warm companionship and ambiance, perhaps a hot drink, and candlelight.  According to Wikipedia, the word "means cozy, quaint, or nice, but can also connote time spent with loved ones, seeing a friend after a long absence, or general togetherness." 
Jessica Alexander of the Greater Good Science Center says this about hygge:  "Try to imagine going to a drama-free family gathering. There are no divisive discussions about politics, family issues, or Aunt Jenny's dysfunctional kids. No snide comments, complaining, or heavy negativity. Everyone helps out, so that not one person gets stuck doing all the work. No one brags, attacks anyone, or competes with another. It is a light-hearted, balanced interaction that is focused on enjoying the moment, the food, and the company. In short, a shelter from the outside world."
Alexander goes on to write that "feeling connected to others gives meaning and purpose to all of our lives. Social ties can increase longevity, reduce stress, and even boost our immune system. By dedicating specific time to hygge we can create a safe space for families and friends to be together without stress. However, it takes everyone wanting this and working together to achieve it."
As the season changes and our moods shift to the waiting of Advent, I'm especially enjoying my own living room with hygge created by the warmth and light of our fireplace, Christmas tree, candles here and there, invigorating holiday music, the pleasant fragrances of cooking or baking, and maybe a mug of something hot.  
Visiting with family and friends, sharing a meal, taking in seasonal experiences, cooking or baking together…all of these times of togetherness help build the camaraderie associated with hygge.
How will your relationships, your observances of Advent and Christmas be warmed and lit by hygge this year?  As we prepare in Advent to celebrate the greatest gift, how will you create a warm glow for yourself that will seep into the lives of others around you?
For starters, you might want to watch Christine Sine's 2015 Advent video entitled Lean towards the Light.  Or listen to this YouTube video of Morten Lauridsen's O Magnum Mysterium.
Add a comment
by: Jane Bishop Halteman
November 30, 2015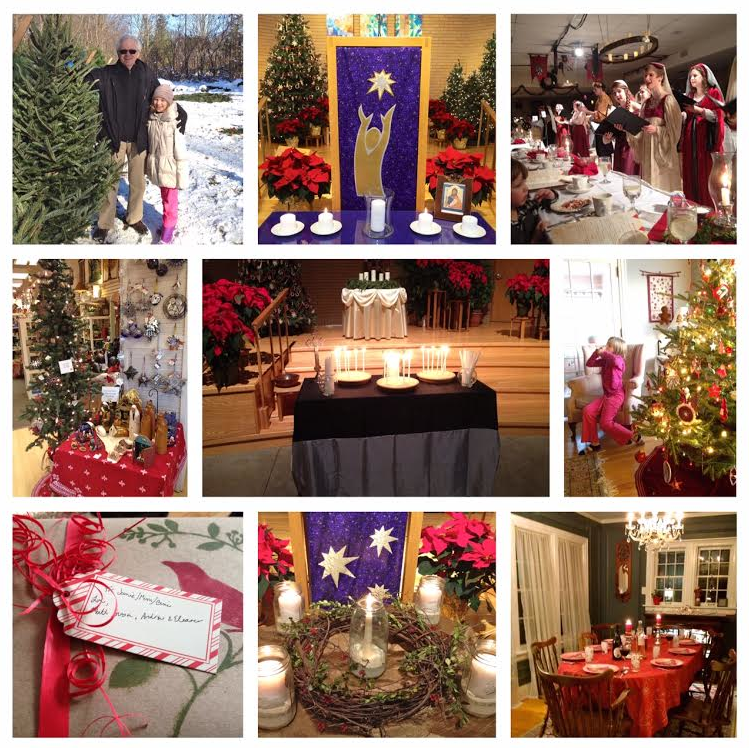 How do you observe Advent at your house?  When I was a child, my home church did not celebrate the season of Advent, which marks that time of waiting for the birth of the Christ child and the start of the new liturgical year four Sundays before Christmas day.
Taking note of Advent is said to enhance the celebration of Christmas for those willing to work at creating a God-focused time during what typically threatens to become a hectic period of the year.
Author Jan Richardson puts it this way:  "On the journey toward Christmas, it can be tempting to race toward the light that we know is coming.  Advent counsels us to wait, to pay attention to how God is present even in the shadows, long before the light arrives.  Whatever the texture of the darkness we may journey through—the painful darkness of loss, grief, and suffering, or the hopeful darkness of anticipation, mystery, and dreaming—God desires to meet us there, to use even the darkness as a place of discernment, of creating, of imagining:  a place where a way is made and a map begins, even when we cannot see."
Watching and waiting, finding time to pause as we mark the advance of time during this season can be a fruitful exercise.  We are acquainted with Advent wreaths and calendars, which help us document weekly or daily milestones along the approximately four-week journey between the first Sunday of Advent and the arrival of Christmas.
If children are part of the household, making fun outings or an effort to be of service can help document the passage of time.  Consider excursions to pick up the tree, see a holiday-themed play or musical event, participate in KRMC's hanging of the greens, view your town's light displays.
As a family service project, you might make cookies to give your neighbors during Advent, donate food or cook at a local pantry, take your gently used clothing to a nearby shelter, collect outgrown toys for a nearby charity, gather a group to sing carols at a nursing home or retirement community, adopt a family for the holidays to share a meal or gifts, do a random act of kindness or pay forward a drink at a local coffee shop.
To mark movement through the season and tailor it to your own household, design activities your family will enjoy.  We and our grown children and their families and friends still get a kick out of horn caroling Advent hymns as we turn our fingers into brass instruments.  You might decorate your house to reveal the warmth of the season and invite in friends and neighbors, create an Advent devotional by repeating the O Antiphons, listen to meaningful Advent music, shop at a fair trade crafts shop for gifts or home décor, or explore international Christmas traditions and recipes.
Experiment with waiting in Advent by practicing waiting well in a lengthy grocery check-out line or for a frustratingly long freight train on your drive to or from work.  Using triggers like these may remind you of how you want to wait in Advent. 
Find ways to create and build spaciousness into your life so that you might observe the difference between chronos time (related to clocks, calendars, and schedules) and kairos time (God's time, during which we pause to find glimpses of the Divine).  As we wait during Advent for God to break into our time, we also become more intentional about developing our watching and waiting skills.
World events, grief and loss, loneliness, and a variety of other life happenings sometimes make the cultural frenzy of the weeks before Christmas a very difficult time.  KRMC's Longest Night service on December 22 will acknowledge that Advent and Christmas can be a tough time of the year. 
Henri Nouwen's The Inner Voice of Love, a book of his journal entries written during a trying period of his life, has been selected by the Henri Nouwen Society's virtual community for their on-line Advent book discussion in 2015: "It was written during a time of recovery from a breakdown that left Henri feeling he had lost everything: self-esteem, the energy to live and work, the ability to love and be loved… even his hope in God. But out of this incredible personal anguish comes healing and hope, a light to dissipate the personal darkness in which Henri found himself enveloped." 
And it is the Advent darkness-to-light theme that made this book a good choice for this year's virtual study guide.  Take time this Advent to notice in your daily activities themes of exile and longing, of waiting in the darkness, of watching for the light, as you seek to be ever more aware of God's movement in the world. 
Add a comment
by: Jane Bishop Halteman
November 23, 2015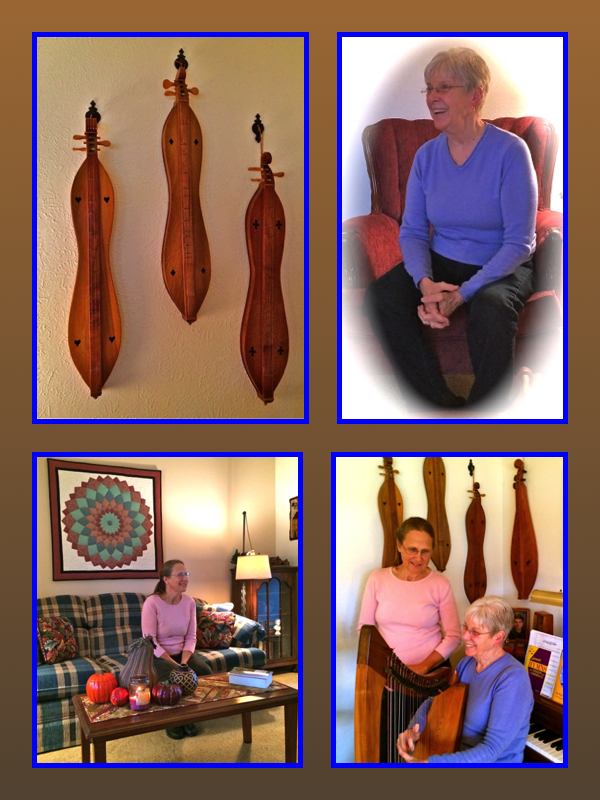 Nancy Flanagan and Danile Martens mesmerized worshippers with their transporting music a few weeks back.  Accompanied by Nancy's mountain dulcimer, their voices rose in beautiful harmony as they sang old Appalachian hymns, lofting some of us to another world and filling us with gratitude for the magnificent splendor of their gift to us.
How do we explain the deep emotion we feel when singers like Nancy and Danile lead our worship in music?  Authors Marlene Kropf and Kenneth Nafziger report in their book, Singing:  A Mennonite Voice, that "for Mennonites, the prompt for prayer is singing, and we pray best when we sing."
Kropf and Nafziger go on to make this observation:  "By culture, (many) Mennonites are a reserved, unexpressive people.  We are reluctant to reveal deep feelings.  We would rather show our love for others by building barns or feeding the hungry.  Yet our faith is profoundly important to us, and when we sing, we discover deep wells of desire for God's presence and love."
I expect our warm response to Nancy and Danile's offering of beautiful music has something to do with our innate understanding of the deep wells of desire these women feel for God's presence and love when they sing.  We also notice their profound enjoyment of singing together.
Nancy reports that she "grew up in Kentucky on the Scottish, English, and Irish folksongs that we had brought with us to America in the early 1600s.  My family has always been a singing family.  In the 1870s my great, great uncle began making some of the first mountain dulcimers; many consider him the father of mountain dulcimers."
Nancy was about 30 years old when she and her late husband Ron Eversole and their three children moved to Indiana, where she met Jack Frazier (always known as  "John" to her) the second year they lived here.  "We became best friends.  John was a dulcimer maker as was my husband, Ron, who made my family's traditional dulcimers.  When John heard me singing the old songs, he kind of tricked me into performing at a couple places.  I had never sung in public before. The next thing I knew, singing became a full-time profession." 
For about 35 years, Nancy averaged three to four programs a week at festivals, churches, civic clubs, schools, private parties; she recorded five albums during that period, one of which can be found in the KRMC library, she reports.
Three years after husband Ron's death in 1989, Nancy married Patrick and moved to Tennessee where she opened a store called Ballad Weaver in the Smoky Mountains.  "We sold all kinds of folk instruments, music, looms, spinning wheels, Scots-Irish gifts." Nancy and Patrick moved back to Indiana in 1997 as grandchildren began arriving. 
A few years later, Nancy began attending KRMC, where she met Danile.  They have been singing together more than 10 years, Nancy says, "mostly at Kern, but at a few festivals, private parties, Southfield Village.  My singing is so ingrained in me since I've been doing it all my life; Danile was able to capture that style and we just seemed to fit together."
Nancy, who says she typically learns songs and music by ear, has learned to read music over the years but claims still to "learn best by just listening.  Danile has a knack for following my timings and phrasings so easily.  I feel like we are one when we sing together.  It makes my heart soar when we are singing."
Danile reports a similar joy in singing together.  "I can't remember the first time we sang together, but I remember what we sang and how it felt," she says.  "We sang Bright Morning Stars and I Can Feel the Soft Winds Blowing, one of the songs that we did Sunday, November 1, at Kern.  I have always enjoyed Nancy's music because she sings for the music itself," Danile explains.
"You can see that Nancy loves it and puts herself into it. She embodies the way I feel about music and how I would like to sing, if a degree of self-consciousness didn't interfere.  Knowing that she loves the music helps me inhabit it as well.  I like to sing harmony, and watching Nancy helps me to be one with her in the music," Danile concludes.
Danile "grew up listening to my older sisters sing and then singing with the five of them in various conformations; we learned to sing together well by watching one another.  I know performers are not supposed to do that, but I feel that it makes better ensemble, and really, it helps me to be in the music with my fellow musicians rather than on my own before an audience."
According to Nancy, "Everything we do is probably in the style that I sing the old ballads.  I often choose the songs, likely ones I grew up with.  Danile is such a consummate musician that she easily picks up on what I do.  We seldom use music.  I usually give her the words, and if she doesn't know the melody, she just listens to me and adds the harmony.  I am so thankful that she came into my life.  I love, love, love singing with her.  I hope it shows whenever we do our music.  It always reminds me of the proverb, 'He who sings, prays twice.'"  
In terms of what they sing, Danile concurs:  "We usually choose from Nancy's vast and varied acquaintance.  We try songs and sing what feels right. I sing enough harmony to add interest to the music without confining it."
This week of Thanksgiving, I am grateful for these two women who lead us in worship from time to time with their beautiful music, always an encouragement to listeners wherever they may find themselves on the journey.  Each of us has something to give and each can be an encourager of another as our congregation continues to grow into fostering the development of grace, joy, and peace, so that God's healing and hope might flow through us to the world. 
Add a comment
by: Jane Bishop Halteman
November 16, 2015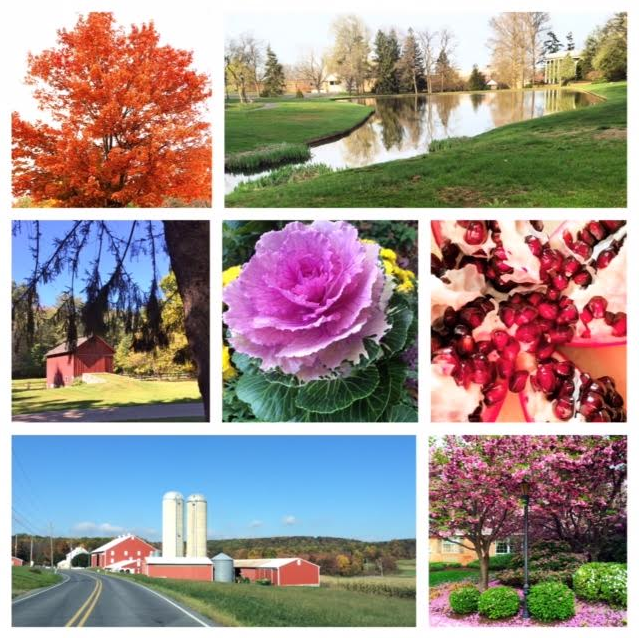 Have you ever noticed that beauty, whether it be found in nature or artwork, music or dance, food or the faces of people around you, offers rest for the weary?
A blog post I read last week by Brad Nelson says this about beauty:  "Experiencing beauty does something to restore the soul.  Regular exposure to beauty makes us feel alive, in part because beauty is what we were made for, and (in part because) 'beneath the broken surface of our lives' as Thomas Merton would say, beauty is a reflection of who we are and what the world is.  I know of no better word to describe what I sense in moments of beauty than the word wholeness."
Our encounters with beauty, Nelson postulates, propel us beyond a kind of momentary wholeness, to which beauty is able to restore us, toward a "renewed capacity to call forth the hidden loveliness of all things."
If you are intrigued at the thought of noticing beauty as a spiritual practice, Spirituality and Practice offers a journal exercise that suggests describing and reacting to a variety of beauties:  1) recall a beauty experienced in childhood, 2) a beauty experienced at school or work, 3) a beauty in nature, 4) a beauty in your home, 5) a surprising beauty, 6) something most people consider to be beautiful, 7) something few people consider to be beautiful.
At the close of your reflection on what you find beautiful, consider these words from Matthew Fox:  "Beauty saves. Beauty heals. Beauty motivates. Beauty unites. Beauty returns us to our origins, and here lies the ultimate act of saving, of healing, of overcoming dualism. Beauty allows us to forget the pain and dwell on the joy."—Matthew Fox in Original Blessing
"We all share beauty. It strikes us indiscriminately….There is no end to beauty for the person who is aware. Even the cracks between the sidewalk contain geometric patterns of amazing beauty. If we take pictures of them and blow up the photographs, we realize we walk on beauty every day, even when things seem ugly around us."—Matthew Fox in Creation Spirituality
In German the word "beautiful" is related to shining. A beautiful person is one whose inner brilliance permeates his/her entire being. What has been your most memorable encounter with a person who was shining?  How does this shining draw you to God?  How can you be part of the shining as you relate to those around you…here at KRMC, in your family, at work, in school settings, or wherever you find yourself?
Add a comment