Glimpses of Healing and Hope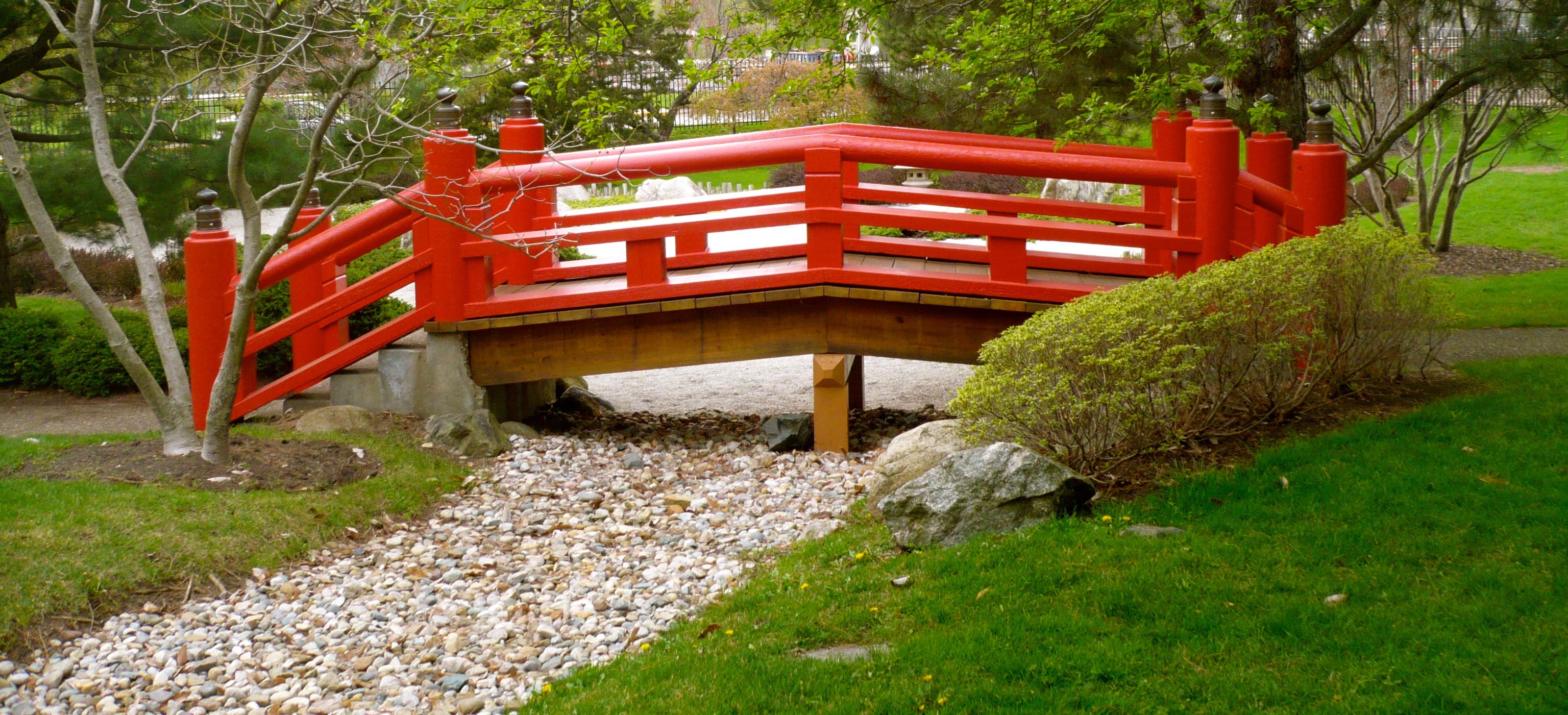 October 17, 2016
By:  Jane Bishop Halteman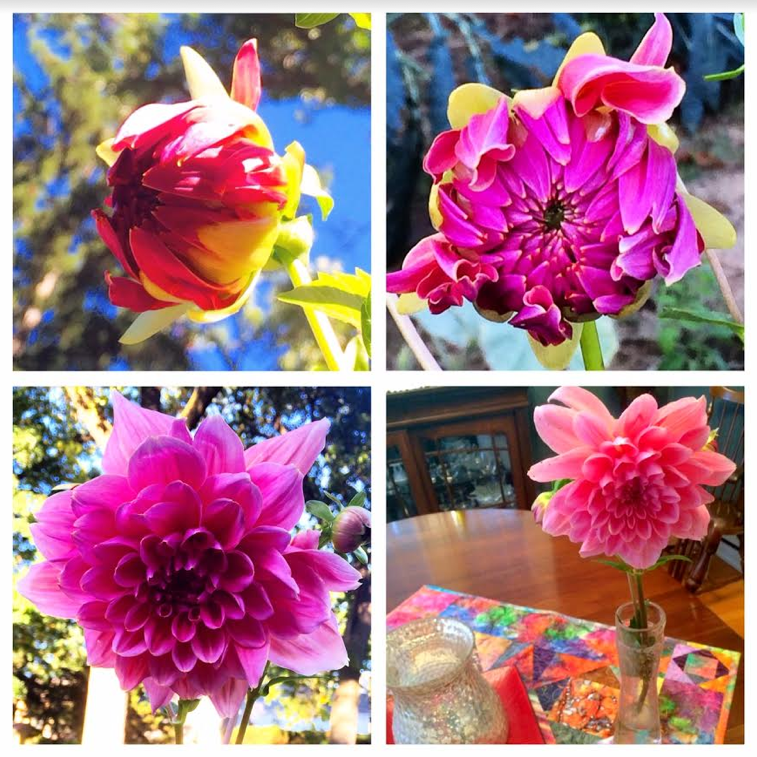 And the blog rolls on, from bud to bloom
Last week's Glimpses of Healing and Hope blog post, Passing it on, appeared as #52 in a full year's cycle of stories and photos I shared after an invitation during the spring of 2015 from congregational leaders to craft "weekly stories of healing and hope, of grace, joy, and peace, of how we might continue to practice being a faithful community, opening ourselves to God to turn our hearts and words into actions that will make a difference in our world." 
Today's post reviews that year of entries, considering what themes emerged and what influences prevailed as subjects came to the foreground, some on one occasion, others more than once.  Hyperlinks to many of these posts can be found below or at Kern Road's blog archive or at this Pinterest board, where each also is identified by an accompanying photo.
Little did we know 12 months ago that the US would be embroiled a year later in what feels like an all-out war on the political scene (see this NPR story for election stress report).  Though news events are not the stuff of which these posts are made, I discovered on looking back that the fall-out of national or international anxiety often resides somewhere behind an entry…as an example see this Resurrection season story which opened with a reference to a sharing by Loren one Sunday during worship.
Like Loren's story, nearly a quarter of the blog posts created in the last year sourced directly from the Kern Road community.  We discovered the backstory to Danile and Nancy's musical collaboration; what the congregation's Longest Night service is all about; how Lindy, Deanna, Nancy, and I made our word for the year picks.  We learned about Leonard and Eunice's interest in bringing family to the US, Elaine and Cathy's involvement in the Near Northwest Neighborhood, how the western area group welcomed a new family to their community.  Other blog posts detailed brief bios of some of the KRMC women featured in The Gifts of Women, spoke of our annual lawn service, shared about our service of lament following a tragic week, and further elaborated on area group and small group activity in the congregation.  
A number of posts brought faith practices to the fore in an effort to counteract the dissonance of what's going on in our everyday lives, whether that dissonance comes from the news or our jobs or our lives on the home front.  In addition to focusing on enthusiasm, beauty, and silence as worthwhile spiritual disciplines, blog posts also highlighted photography, joy and delight in our town, self-nurture, breathing at high altitude, resurrection living, blessing one another, care of the earth, and finding sanctuary as useful tools on the faith journey.
Because I am a contemplative and that way of being is how I most often view the world, offerings typically revealed that perspective.  In addition to the very first Glimpses of Healing and Hope post about the nurturing Saint Joe River which meanders through South Bend, the blog touched on harnessing old memories, spoke of finding the Divine in the storms of life, and revealed ways in which the seasons inform our faith journeys, here in spring, here in fall.
Loosely organized around the church year, blog posts featured subjects including All Saints' Day, Advent and Christmas, Holy Week, Easter and Eastertide, and Pentecost.  Days of the secular calendar, like the start of the new year, Martin Luther King Day, and Earth Day, stirred other posts into being.  And some posts were driven by connections to the larger church, including this MEDA story, another about the area relief sale and MCC, and this one on a Lutheran apology to local Anabaptists.  
Occasionally blog posts took root in worship services, this one as the result of a sermon at the retirement community where my parents live, and this one grounded in a KRMC service during which we sang a song that mentioned small paper lanterns.
Sometimes, as sources of inspiration, I turned to books I was reading (like Barbara Brown Taylor's Learning to Walk in the Dark) or great art (to reflect on Ash Wednesday by looking at Bruegel's Carnival and Lent or amplify Lenten learnings with a reference to Rembrandt's Prodigal Son).
Clearly this year's travels, frequent visits with my aging parents, and turning 70 this past summer also have influenced what's on my mind as I share glimpses of healing and hope.  Entries garnering the greatest number of hits this year included Best Gifts Ever at just over 1,200 and Danile and Nancy's story, referenced above, at nearly 1,170.  I have no idea who those readers are, for the most part, but I am grateful.
Many thanks to writers who continue to inspire my own musings, including Parker Palmer, Frederic and Mary Ann Brussat at Spirituality and Practice, Jan Richardson, John O'Donohue, Krista Tippett, Mary Oliver, David Whyte, and many others, as well as social media friends who keep beaming my way hopeful thoughts, encouraging reminders and admonitions, and positive insights to light the way on the faith journey. 
The one thing I would love to see increase as this blog moves forward into its second year is interaction with readers.  I hope you will subscribe at the website or check the KRMC Facebook page or mine to stay connected.  And please feel free to submit your personal glimpses of healing and hope for sharing in future entries.
Add a comment
October 10, 2016
By:  Jane Bishop Halteman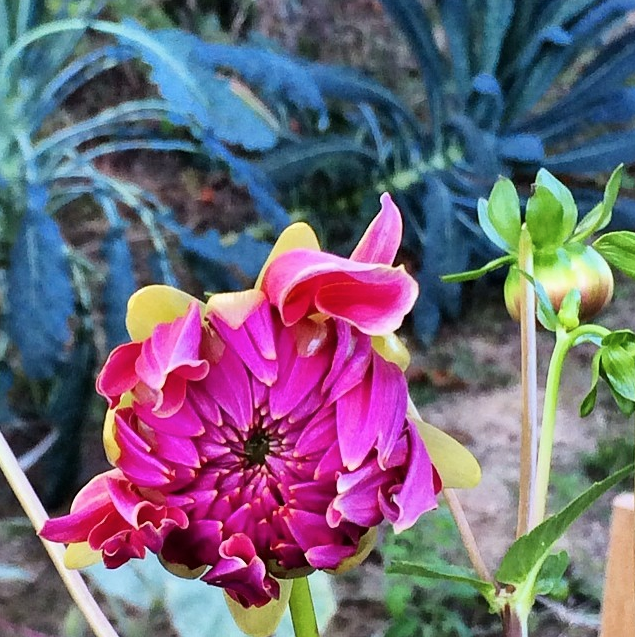 My Aunt Ruthie gave me a tuber last spring which produced the beautiful pink dahlia above.  Knowing that dahlias require special handling, like being dug up each fall and replanted after all danger of frost is past in the spring, I had never tried my hand at raising them.
My aunt hoped that at least one of the two varieties she brought me (of the four kinds she plants) had come from my grandmother's property many years earlier, so I was eager to grow these dahlias.  We stored them over the winter and put them in the ground after the last frost.  The leaves came quickly on one tuber, but the other, which had seemed by planting time lighter in weight and somewhat withered, never produced green shoots.   
Still, I was excited to see whether the pink or red variety had survived and what the flower would look like.  I waited for buds all summer and into fall and, finally, several weeks ago, I noticed that tiny buds had begun to plump up.  Earlier this week, one of the tight buds unfurled enough to catch a glimpse of pink, but the day-to-day unfolding has been painfully slow.
My aunt is not on Facebook, but her daughters are, and they kindly have shown her the first bloom's daily progress as posted on my Facebook page.  Saturday the news came from my aunt by e-mail that the surviving dahlia likely is not one originally raised by my grandmother in southeastern Pennsylvania, so we will try again to find a way to get some of Grammy's tubers to Indiana.  Sunday I learned, based on my aunt's scrutiny of the above photo, that the dahlia is from a neighbor's daughter and bears the name Otto's Thrill.  Back at our home in the Chicago suburbs, we had many plants which had been transplanted from my grandmother's huge collection of flowers.  None of them, unfortunately, came with us to South Bend and I have missed them in our gardens here.
Why do I take joy in the possibility of growing flowers that belonged to my grandmother and have been passed on to me by her daughter, my mother's youngest sister?  This aunt, always special to me, still lived at home with her parents when I was born.  As I grew up, I remember her showing me her wallet, full of photos of high school friends.  Some years later, I recall writing letters to her with white ink on red stationery after she married and moved out of town.  I proudly held her firstborn when my family paid her and my uncle a visit.  And I vividly recall the horror of her losing her youngest child the day her oldest child was married, a tragedy too huge to imagine, but one that I resonated with deeply as I also had experienced loss by that point in my life.
Beyond appreciating Aunt Ruthie as the giver of these flowers, as I appreciate all my family, I love surrounding myself with connections that become daily reminders of the generations that preceded mine, particularly because I moved away from the part of the country where I was born and, since college, have not had the routine opportunity to spend time with my family of origin.
But I feel in touch with family every time I sit on the reupholstered couch dating back to my parents' early marriage days, as I light the candles on the gate-leg table from my great-grandparents, as I eat from my mom and dad's wedding china, made in occupied Japan.  The memories of Grammy's Christmas dinners flood back when I use the server from her dining room, which now resides in mine.  I think of my mother's family when I spend time in our guest room, occupied by an oak bedroom suite from my grandparents' farmhouse, or when I admire the secretary in our living room bought by my parents at a great uncle's sale.
A rocking chair from Jim's family, now located in our sunroom, and the small caned chairs scattered around the house bring back memories of his parents and the generations that went before them.  I am pleased to live with reminders from both sides of our families; so many are no longer with us, but we remember them well for having passed down their faith to our generation.  As we approach All Saints' Day at the start of next month, I look forward to recalling, between now and then, the many ways in which that great cloud of family witnesses continues to surround us from the balcony of heaven!
What reminders of your family of faith surround you?  Do physical reminders, like flowers and the belongings of earlier generations, help keep family connections alive for you?  How do you stay connected to those who have gone before?  What have they passed on to you for which you are grateful?  What do you hope to pass on to the next generation?
Add a comment
October 3, 2016
By:  Jane Bishop Halteman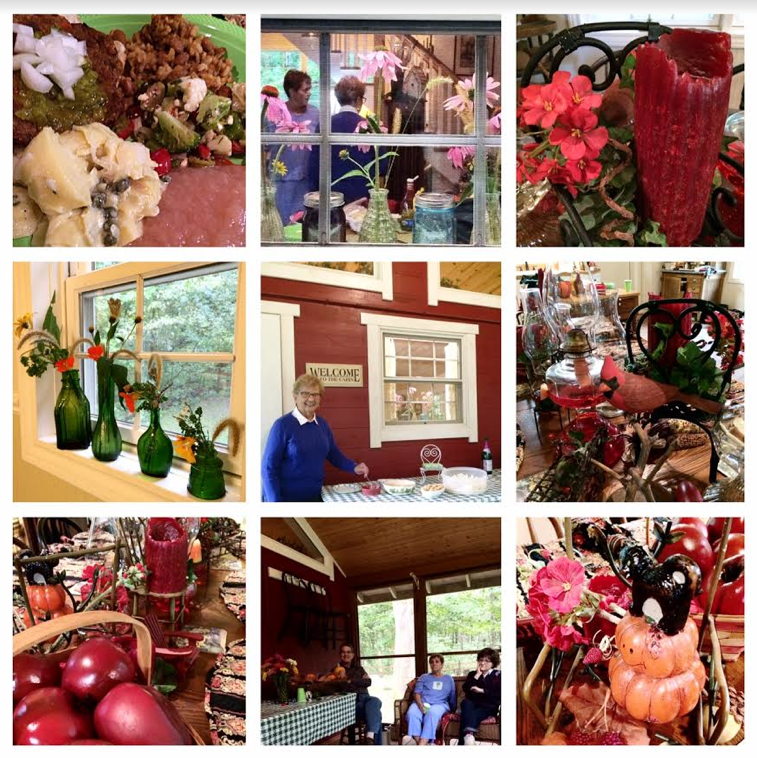 Complete sensory experience:  small group treats five senses to restoration
Reading a Slate article this week about election anxiety (bearing the subhead "Therapists and their patients are struggling to cope amid the national nervous breakdown that is the 2016 election") made me realize that now, more than ever, we all need ways to relax and walk away from the chaos, even if just for a short time. 
How we choose to find rainbows in the midst of the storm probably depends on our personal inclinations and interests.  Here's what came to my attention this week.  From Parker Palmer:  "Every morning—after reading the news from the human world and becoming a bit disheartened—I visit Nature 365 at http://nature365.tv.
"There, I find a brief video that takes me to the Boundary Waters of northern Minnesota—or to the prairie of southwestern Minnesota—unspoiled natural places that I love.
"I watch the video, expertly filmed by one of the world's most celebrated nature photographers. Then I say to myself, 'This, too, is happening in our world today...'
"I come away reminded that there is beauty as well as ugliness in our world, light as well as dark, and I start the day better able to see life steadily and see it whole..."
Lisa Scandrette, a contributing writer to the blog Godspace's September Creative Prayer Theme, offers this in her September 28 post:  "When I begin to feel anxious about the events of life, I take out my knitting. The yarn, warm and soft, glides through my hands, rhythmically making one loop after another. I may not be able to solve my daughter's health puzzle or take away a friend's tragedy, but I can make loop after loop after loop. As I do, my shoulders relax, my breathing slows, my mind slows down. My love and prayers flow from my heart, down my arms, out my knitting needles and into the fabric. Sometimes I need this process over and over and over."
Back in July, Ten Thousand Villages' blog site Mosaic offered a post entitled 3 Simple Ways to Reach Relaxation.  According to the article, "You can create a retreat for yourself in nearly any environment by using any combination of these three techniques for relaxation:  complete sensory experience, mindfulness, embracing even the smallest pleasures."
Suggesting that setting up a location where all five senses—sight, sound, taste, touch, and smell—can be awakened is an easy place to begin, the post recommends creating a complete sensory experience by surrounding one's self with art, subtle sound like wind chimes, an enjoyable drink, the pleasant touch of something nearby, and fragrant growing things.
"Take your senses a step farther and promote each one of them with a mindful activity," the article advises, and finally "put a positive spin on everyday experiences" like setting a table by starting "with a nice tablecloth, even for simple meals…even for takeout."
Our small group potluck picnic Sunday night, the first event since we took a summer break some months ago, felt like a respite from the storm, a reconnecting with people we care about, people who care about us.  (See collage above for sight samples…you can imagine the remainder based on these!)  In the beautiful surroundings created by hostess Marceil, nature-loving host Don shared about the personal restoration the outdoors brings him, then invited us to share how we experience creation as a place of respite.  We named the night sky filled with stars, the daytime sky with cloud formations, water, flowers, trees, birds, and animals as restorative parts of our everyday lives.
This blog post at Voice and Vessel, A Writing Studio, is entitled Four Autumn Rituals to Fire Up Your Creative Spirit.  Intended to help writers center themselves as they enter a new season, I couldn't help but think these pointers also might benefit the rest of us as we seek ways to relax by "recentering creative intentions, trying a new soundtrack, using changing colors to tune attention, falling for some new poetry."
This video of a children's choir singing Shenandoah warmed my heart this week, after I found a link to it in The Mennonite.  Check it out if you are weary, distracted, anxious.  What other prayer practices or spiritual disciplines refresh you when you need a change of pace or scenery?  How do you meet the Divine in the midst of the chaos life brings?
I can quickly lose myself in a painting like this one, Peter Paul Rubens' The Landscape Rainbow, as discussed by Spirituality and Practice here, or walking a labyrinth or sitting with an icon.  May you find a place of rest and relaxation with the Divine as you journey in the coming week.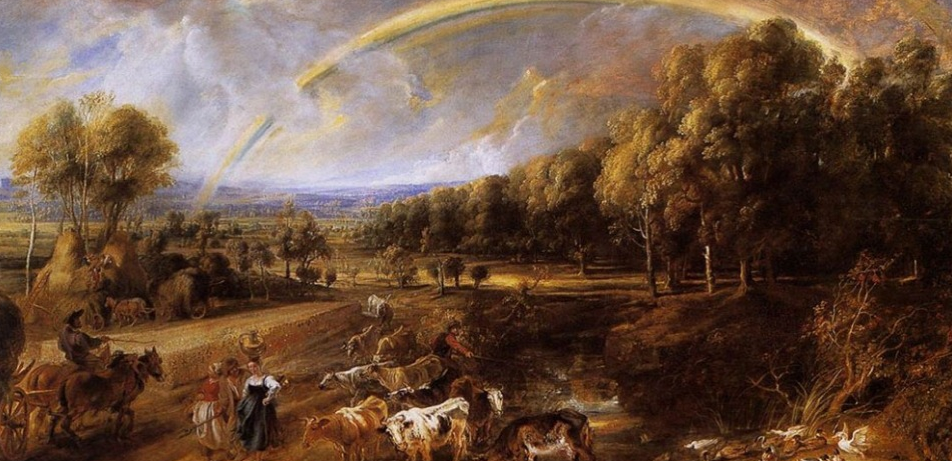 Peter Paul Rubens' The Landscape Rainbow
Add a comment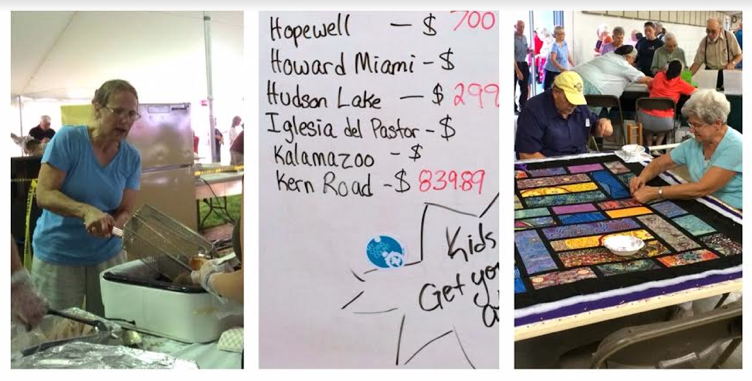 Samosas, My Coins Count, and comforter bash
September 26, 2016
By:  Jane Bishop Halteman
Worship leader Barbara opened the service Sunday with the observation that it had been a full week…we mourned the unexpected death of a long-time member, we celebrated the birth of a baby girl into the lives of a couple among us, and we marveled at our own capacity as KRMCers to prepare, sell, and even help purchase approximately 1,800 samosas at the Michiana Mennonite Relief Sale. 
Since the first event in 1968, proceeds of the Michiana sale, held at the Elkhart County Fairgrounds, have supported the projects and programs of Mennonite Central Committee (MCC), a worldwide relief and service ministry of Anabaptist churches. MCC shares God's love and compassion for all in the name of Christ by responding to basic human needs and working for peace and justice.  Made possible with the help of hundreds of volunteers who contribute time and resources, the Michiana sale is one of 46 relief sale events in the U.S. and Canada that together raise more than $5,000,000 annually, according to the event's website.
Like many other Indiana/Michigan congregations, Kern Road participated in the My Coins Count initiative, which enables children and adults to donate coins during September worship services and education hours for the global water projects of Mennonite Central Committee.  Coins collected are delivered for counting to the relief sale, where totals are announced.  Kern Road contributed $839.89 via My Coins Count.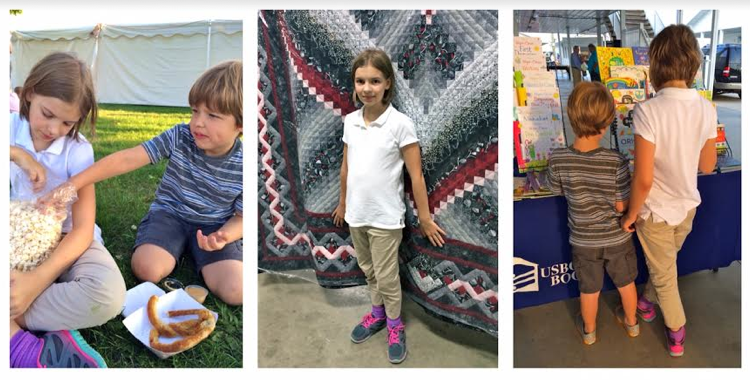 Kettle corn and pretzels, quilts, and Usborne books
We took the grandkids to scout out the relief sale Friday night.  Some of their favorite stops over the years have been the kettle corn table, Ben's soft pretzels, KRMC's samosa booth in the big food tent, and the pie and decorated cookie sales in the arena where the quilts are sold on Saturday morning.  We also did a cursory inspection of the quilts, made some purchases at the Usborne book shop, watched folks tying comforter knots, and found bargain-priced yarn for our granddaughter's ever-growing interest in knitting, which she has pledged to put to good use for future MCC relief sales!
I continue to become aware of new ways individuals and congregations can help raise funds or participate in creating material resources for donation to people in need around the world through MCC.  We learned on our trip to the Michiana event about the second annual MCC Great Lakes Comforter Bash scheduled for 9 a.m. to 5 p.m. Friday and Saturday, October 21-22, at Pleasant View Mennonite Church, 58529 County Road 23, Goshen.  
According to handouts promoting the event, "all ages and skill levels are welcome (women, men, youth groups, friends, and family).  A handmade comforter provides not only warmth but also a tangible message to people that their needs are not forgotten."  Donations of comforter tops and backs (twin size preferred), batting, and knotting thread and supplies are welcome.  Find more information here.
I've had the good fortune recently of helping to work on publicity for a Bryan Moyer Suderman concert in southeastern Pennsylvania which will raise funds to supply relief kits for refugees via MCC.  I'm hoping this all-ages concert fundraiser comes to our part of the world some day soon as another project we might become involved in to help others come to know "that their needs are not forgotten." 
About to celebrate the centennial of its ministry in 2020, MCC's vision and mission page at its website reaffirms "its Christ-led commitment to compassionately serve and learn from vulnerable people around the world. We continue to answer God's call, focusing our work in five strategic areas of service," including "caring for the lives and futures of uprooted and other vulnerable people; providing water, food, and shelter first in times of hunger, disaster, and conflict, then education and ways to earn income; working with churches and communities to prevent violence and promote peace and justice; investing in opportunities for young people to serve in Canada, the U.S., and around the world; serving with humility and in partnership to meet local needs with local solutions."
When needs created by all that's going on in our world today stretch far beyond the assistance we might provide as individuals, MCC offers options by which we can collectively create a dent in that overwhelming chasm.  I am thankful that MCC opportunities combine our separate efforts into useful ways of offering care to a world in need.
Science supports the positive emotional impact of giving and volunteering, according to licensed psychotherapist Terri Cole, who writes in this article that "in grad school, I read studies on the positive emotional impact of volunteerism for the giver. Self-esteem increased and symptoms of depression decreased from becoming an important part of the solution for a person in need. Feel-good hormones like serotonin, oxytocin, endorphins, and dopamine may be released when a person sees a direct positive result from their good deeds. The act of being of service and exchanging positive energy with another human is a psychological and emotional win-win."
How might you pitch in to support far-flung efforts through organizations like MCC?  Alternatively, plenty of opportunities exist on the home front as well to make a difference in the lives of others.  Consider finding a way to contribute in these ways this week.
Add a comment