Glimpses of Healing and Hope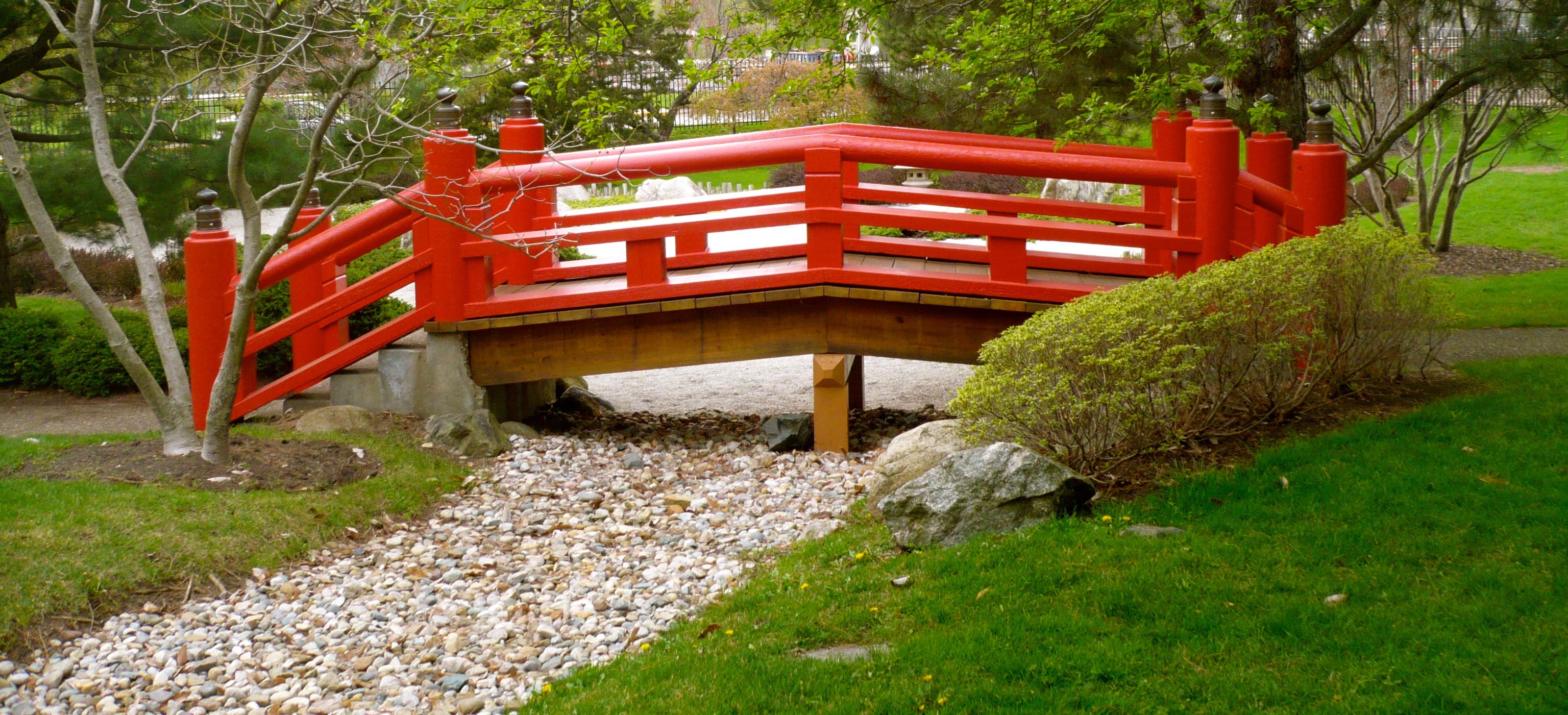 March 28, 2016
by: Jane Bishop Halteman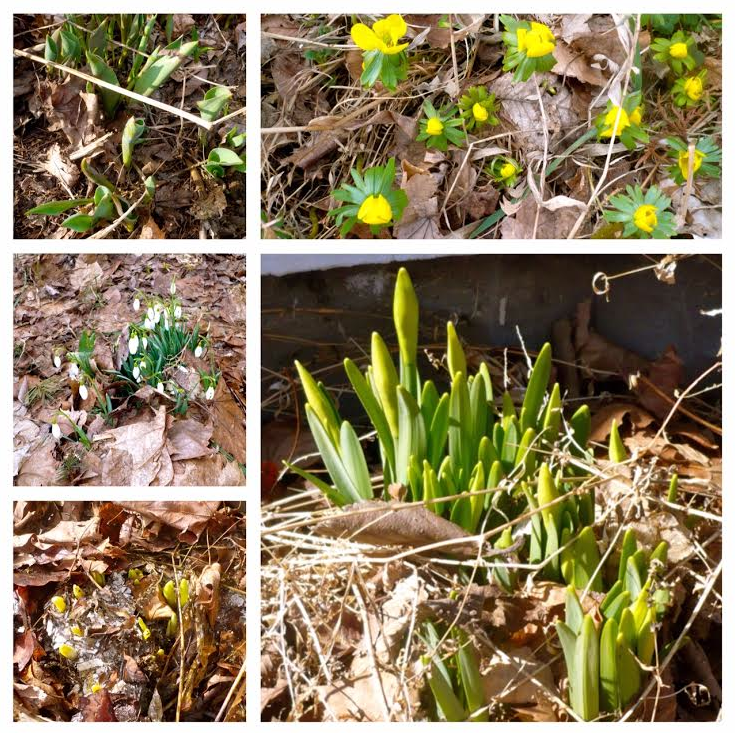 Watching a Chopped champion accept his $10,000 award last week, I was excited to hear him say, on being asked how he would use his cash prize, "The first thing that comes to mind is this question:  Who can I offer assistance?  Whose lives can I help change?"
I know nothing about this man except that he is a successful enough chef to have been invited to compete on a Chopped episode during which he outcooked three other chefs on the Food Network show.  His exemplary desire to share his winnings with those who have less, however, speaks to me of resurrection living!
During this season of Eastertide, which thankfully stretches all the way to Pentecost beyond the single day we call Easter, I think back a number of years to the first time I became acquainted with author Megan McKenna on the Spirituality and Practice website. Her book Not Counting Women and Children, Neglected Stories from the Bible describes the practice of resurrection living like this:  "Every time I bring hope into a situation, every time I bring joy that shatters despair, every time I forgive others and give them back dignity and the possibility of a future with me and others in the community, every time I listen to others and affirm them and their life, every time I speak the truth, every time I confront injustice," I am practicing resurrection living.
Frederic and Mary Ann Brussat have posted at their website an excellent page entitled Easter:  Resurrection as Spiritual Practice.   Check the site for the many ways they suggest to practice resurrection living; here is a sampling of their recommendations about living into resurrection.
·         Paying full attention to whatever you are doing helps you recognize the constant renewal of life all around you. 
·         Cultivating the art of making connections dismantles the walls of separation so that new life can spring up out of the rubble.
·         Walking the path of beauty allows you to notice radiance in people, places, and growing things—all signs of rebirth. 
·         Leaving the past to God's mercy and the future to God's discretion permits you to live in the present moment, the only time when God brings forth new life, as you affirm your belief in resurrection.
·         Working for justice, peace, equality sets the stage for resurrection.  When you feed the hungry and stand up for the oppressed, you are a life-giver.
·         Staying open to all people and situations affirms your believe that all things can be made new.
·         Welcoming large and small changes signals your receptivity to transformation and resurrection.
And here's another approach to thinking about resurrection living as Thich Nhat Hanh reminds us, "You are just like a firework going off in every moment. The firework diffuses its beauty around itself. With your thoughts, words, and actions you can diffuse your beauty. That beauty and goodness go into your friends, your children, grandchildren, and into the world. It is not lost and you go into the future in that way."
In the wake of the March 22 Brussels attack and other recent violence, either publicized or unpublicized, I was drawn to a Sojourners post by Eric Barreto, who says this about resurrection living, even in the wake of terror:  "As we grieve Jesus' unjust death and celebrate his resurrection, as we grieve the unconscionable loss of life and the hope that God promises, may despair and praise together point us to those whom God calls our sisters and brothers, our kin.  In the space between Palm Sunday and Good Friday, between the acclaiming of Jesus as a king and his execution as a threat to the political order, may we discover a resurrection power that overwhelms our instincts to shelter ourselves, our fear of the stranger, our hopelessness in a broken world."
How do you respond to Barreto's thought that "resurrection is for today.  Imagine, then, if our reaction to these attacks would not be fear and self-interested protection. Imagine if we didn't close our borders. Imagine if we didn't view our Muslim neighbors with suspicion. Imagine if we didn't give into our basest instincts to build bigger weapons. Imagine if we lived the resurrected life together."
What experiences from your own faith journey come to mind as you ponder new things God is doing around you?  How have you made resurrection a spiritual practice in daily life?  How have you experienced new ways of seeing and being?  If the idea of living into the resurrection in these ways is new for you, what appeals to you as a practice you might implement this Eastertide?
Going forward, I'd love to hear your resurrection stories so that I might retell them in a future Glimpses of Healing and Hope blog post between now and Pentecost.
Add a comment
March 21, 2016
by: Jane Bishop Halteman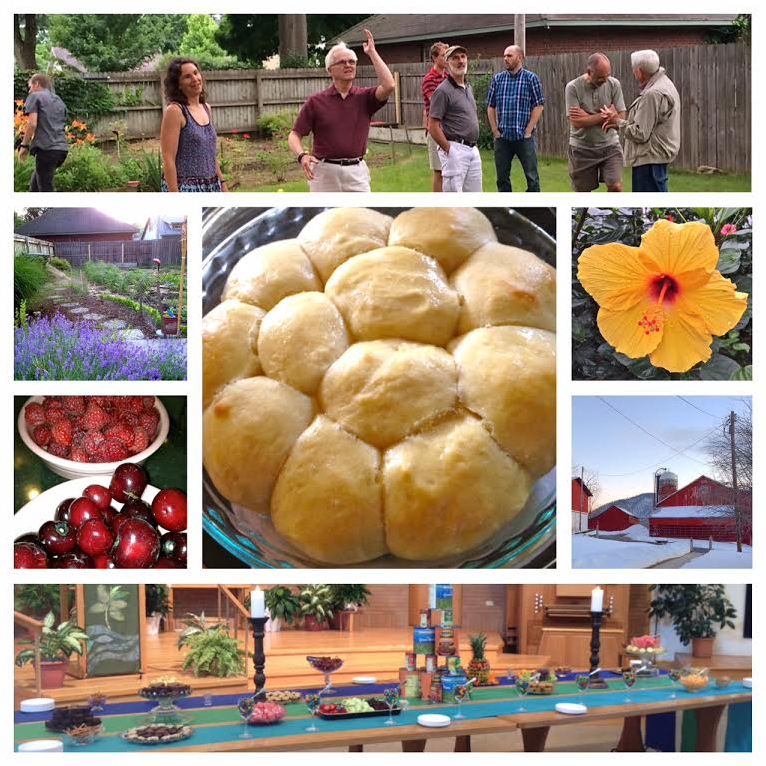 I find US politics almost intolerable to watch these days as common courtesy and civility cave to name-calling and fear-mongering, no matter how hurtful or demeaning to the other.  Grasping at straws to do my miniscule part to stem the seemingly unchecked tide of hostility, I came across Jan Richardson's 2011 Painted Prayerbook post entitled Holy Thursday: Take a Blessing. 
My interest in blessing is not new and has been whetted over the years by reading Barbara Brown Taylor's An Altar in the World and more recently by John O'Donohue's To Bless the Space Between Us.  Blessings written by Richardson and Maxine Shonk have become other inspirational guides on the blessings journey.
The first mention of blessing that captured my attention took place many years ago when I heard Mennonite evangelist Myron Augsburger share the story of offering a blessing for a homeless man who walked ahead of him on a crowded sidewalk.  The man appeared to be disconsolate, without much sense of self-esteem, Augsburger said.  As he breathed a prayer of blessing on the man's behalf, Augsburger noticed that the stranger straightened his posture, glanced at his reflection in a store window, and rearranged his cap with a sudden air of confidence. 
My initiation to blessing as an alternative to ugliness came last Thanksgiving when Maren Tirabassi offered this introduction and "blessing across boundaries" during what she described as a difficult time that threatened to become divisive:  "You have blessed yourselves by your presence tonight to give thanks across boundaries in a time when the willingness to do that is desperately needed and we are so frequently divided by background and tradition, by religion and race, ethnicity and economic differences, sexual orientation, gender expression, age, ability, education, and when our fears, even the reasonable ones, all too easily mutate into hatred.  So for this Thanksgiving season, may you be blessed in your waking and in your sleeping.  May you be blessed in your travels and in your homing.
 May you be blessed when you give and when you receive,
 when you sit at tables of welcome
 and when you walk together in peace."
I was attracted to what seemed like a promising fix for the threat of fear mutating to hatred.  Richardson's new book, Circle of Grace:  A Book of Blessings for the Seasons, offers the "invincible circle of grace" as an additional antidote to fear morphing into hate:  "Within the struggle, joy, pain, and delight that attend our life, there is an invisible circle of grace that enfolds and encompasses us in every moment. Blessings help us to perceive this circle of grace, to find our place of belonging within it, and to receive the strength the circle holds for us."
O'Donohue, who sees blessing as a way of life, as a lens through which the whole world might be transformed, continues to build the case for practicing blessing.  His book suggests that "when a blessing is being invoked, time deepens until it becomes a source from which refreshment and encouragement are released….Whenever one person takes another into the care of their heart, they have the power to bless….To bless someone is to offer a beautiful gift."
And when I begin to fear the consequences of the diminishment of civility in our country, I want to remember this from Frederic and Mary Ann Brussat's Spirituality and Practice website:  In his book's "magnificent closing essay titled To Retrieve the Lost Art of Blessing, O'Donohue posits that this gift is grounded in the belief that human kindness holds sway in the world and that beauty abounds. Blessing moves in and through us by means of wonder, and each day is received as an invitation."
In their overview of O'Donohue's description of blessing, the Brussats explain that "a blessing is a protective circle of light and a key to awakening and creating forgiveness. It is also 'a sheltering wall' and a constant stream of mindfulness of others and their needs….Best of all, blessing is the secret sustenance of our lives and the powerful and positive intention that can transform situations and people."
O'Donohue maintains that "a blessing breaks down the barriers between people….It changes the environment around us and opens new possibilities of connection, healing, and transformation."  What are the ways we might seek to pass on blessing during this pre-election period, particularly now as we complete the season of Lent with the pilgrimage through Holy Week and beyond to the resurrection joy of Easter?
Perhaps learning to receive a blessing will assist us in offering one, but, as Richardson observes in her Holy Thursday post, "Sometimes it can be daunting to receive a blessing…a blessing requires something of us. It does not leave us unchanged. A blessing offers us a glimpse of the wholeness that God desires for us and for the world, and it beckons us to move in the direction of this wholeness. It calls us to let go of what hinders us, to cease clinging to the habits and ways of being that may have become comfortable but that keep us less than whole."
Receiving a blessing, according to Richardson, "places us for a time in the position of doing no work—of simply allowing it to come. For those who are accustomed to constantly doing and giving and serving, being asked to stop and receive can cause great discomfort. To receive a blessing, we have to give up some of our control. We cannot direct how the blessing will come, and we cannot define where the blessing will take us. We have to let it do its own work in us, beyond our ability to chart its course."
Richardson concludes that "a blessing is not finished until we let it do its work within us and then pass it along.  Yet we cannot do this until we first allow ourselves to simply receive the blessing as it is offered:  as gift, as promise, as sign of a world made whole."
During this Holy Week, may we not only "take a blessing," but also become a blessing to one another.  How might we extend the blessings we receive "as gift, as promise, as sign of a world made whole," even to our country's current political scenario?
Add a comment
March 14, 2016
by: Jane Bishop Halteman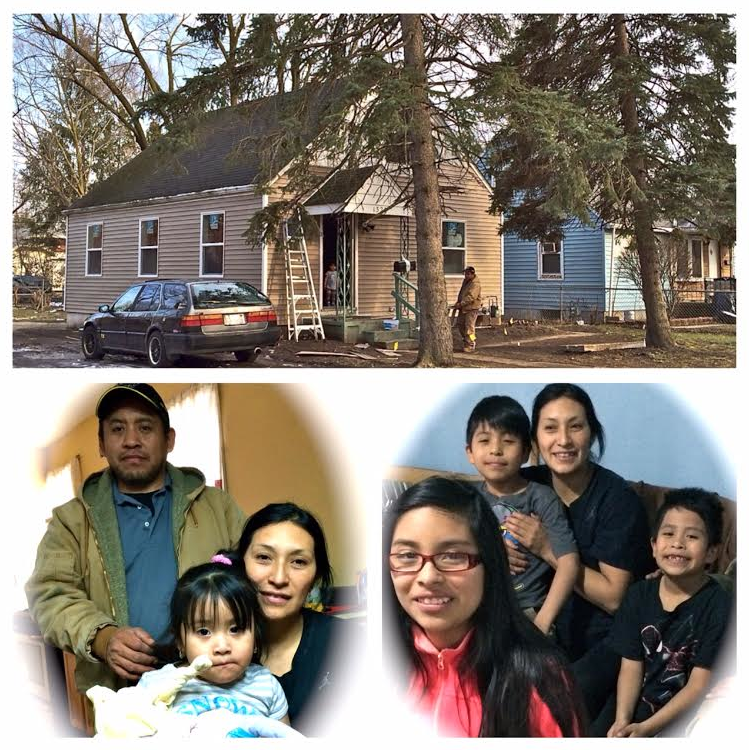 As I was contemplating getting to work on this week's blog post and pondering what lead sentence might catch appropriate attention, an old Sunday School song from my long-ago childhood came to mind.  I haven't thought about this musical ditty in decades, but something about the dark political climate in our country these days juxtaposed against the willing workers in our congregation who reach out to help conjured up the memory.
I see and hear myself as a six- or seven-year-old singing lustily in the basement of our church building with the rest of the congregation's children:  "Brighten the corner where you are!  Brighten the corner where you are!  Someone far from harbor you may guide across the bar; brighten the corner where you are!"
Despite the archaic language, I think my young Sunday school classmates and I got the message, which was lived out in our congregation by members of our cheer-up group who routinely took small gifts and plants and edible goodies to those who needed emotional or physical support both in our congregation and in the congregation's neighborhood, sometimes extending beyond our own membership.
Whether it be packing up Christmas bundles for refugee families in post-World War II Europe or singing carols with the MYF for neighborhood shut-ins at Christmas, I've never forgotten those gracious, merciful acts of kindness my childhood congregation showed to those in need.
Last week I had the privilege of meeting the Ahuatl family of eight.  With extensive indoor and outdoor work, they have brought back to life the house at 1326 N. Kaley, hoping to move in this past Friday. KRMC Immigration Ministry representative Marisa (who serves on the committee with Mabel, Janine, and Jenny) met me at the Ahuatl home to translate.
Marisa became acquainted with several of the children on the job at El Campito, one of South Bend's oldest non-profit child development centers, founded in 1970 to help migrant families adjust to their new lives in South Bend.  Mabel learned to know several of the children through her work at Kennedy Primary Academy in South Bend.
Since the two Immigration Ministry members were both aware that the family hoped to buy their first house after being in a two-bedroom rental home for eight years, the committee came up with ways they could support the family's efforts.  About a year ago, the Immigration Ministry committee gave a scholarship to one of the children to continue pre-school.  Last October Kern Road, under leadership of the Immigration Ministry group, provided labor and supplies for a painting workday at the house.  Around Christmas, the committee funded tub and shower installation during renovations.   
The family purchased the home through a realty company for $6,000 without knowing that the city of South Bend already had slated the structure for demolition.  After paying $500 to rescind the demolition order, the family eventually secured a grant to help defray costs of installing new windows, plumbing, gas, siding, and water. 
Mom Piedad had been working at home until recently, but when her youngest child went to daycare in September, she took a part-time job to help with expenses of restoring their home while continuing to pay for their rental house.  Both Piedad and her husband Librado are employed by a University Park Mall restaurant; Librado also works a second seasonal job maintaining the grounds at the South Bend Country Club.
In February of 2003, Librado came from the state of Puebla, Mexico, to South Bend, where members of his family had settled prior to his arrival.  He was in town eight years before he went back to Mexico to bring Piedad to South Bend.    
Oldest child Ana is 12 and a middle school student at Dickinson.  Her three brothers Agustin, 10, Edgar, 8, and Kevin, 7, are students at Kennedy.  Five-year-old Bryan is enrolled in preschool at El Campito, along with Alison, 3, recipient of a current KRMC scholarship.
Neighbors have appeared to greet the family with a doll for the three-year-old and bikes for some of the other children.  Family friends live a couple of blocks away, and the Immigration Ministry committee is considering ways Kern Road might help welcome the family, perhaps with a house blessing after they are settled in or with assistance to install a fence around the back yard this spring or summer.
Once warm weather arrives, those of us who live in or near the Near Northwest Neighborhood might consider walking or biking by to say hello.   
Even if you don't live near the Ahuatl family, reflect on how you might "brighten the corner where you are" as we continue during this Lenten season to listen to and learn from the living stories Jesus told his disciples.  And many thanks to this family for brightening their corner of South Bend!
Add a comment
March 7, 2016
by: Jane Bishop Halteman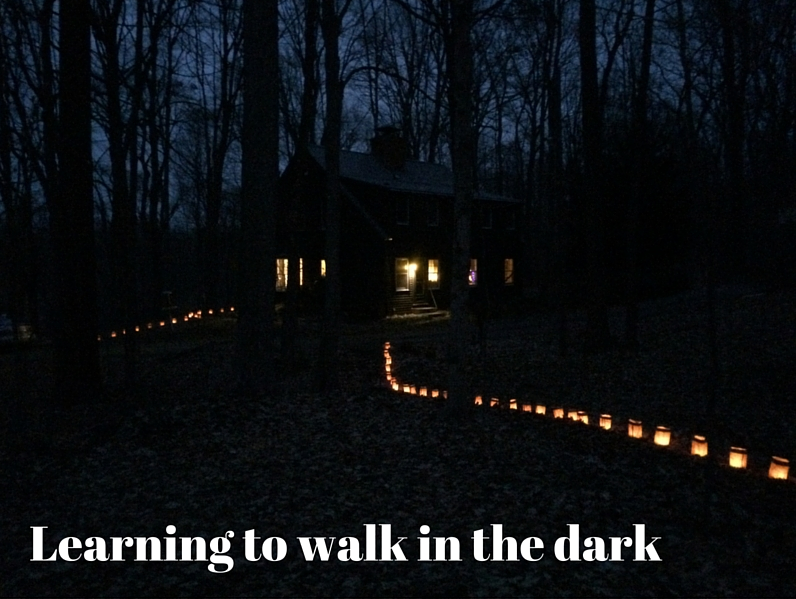 My family can tell you that I don't like being in total darkness or feeling trapped.  I recall waking up in the middle of the night clawing at the zipper in a tiny pup tent many years ago during a short-lived camping era before we had children.  I remember all too well how hard I had to work to fall asleep in the impenetrable darkness, compounded by the close quarters of a European hotel room once upon a time.  More often than not, I have cracked many a curtain or blind or shade to make sure I can "see" in the dark when in an unfamiliar place.
I was fascinated then, with a Facebook friend's Lenten post to this link, which became the inspiration for this week's blog post.
In her spiritual memoir Called to Question, Joan Chittister says, "Darkness, I have discovered, is the way we come to see. It creates the depressions that, once faced, teach us to trust. It gives us the sensitivity it takes to understand the depth of the pain in others. It seeds in us the humility it takes to learn to live gently with the rest of the universe. It opens us to new possibilities within ourselves."
That find led to my recollection that Barbara Brown Taylor's Learning to Walk in the Dark has been sitting on my shelf unread since soon after its release two years ago just before Holy week, prime time for the publication of a book about darkness.  I read it through quickly and found comments by others, some of which are recorded here, helpful as I digested Taylor's words about walking in the dark.
Also author of the best-selling An Altar in the World, Taylor "challenges our negative associations with darkness and our attraction to light...She draws on her own experiences—from exploring caves and experimenting with blindness, to her questioning of her own religious training and faith—to explore what might be gained by embracing darkness. What she finds are the possibilities of emotional healing, a deeper appreciation of silence, living in the now, and peace of mind where there once was fear," according to Spirituality and Health magazine's assessment of the book.
A Booklist reviewer says this:  "Darkness, Taylor writes, is 'shorthand for anything that scares me.' That could include something as profound as the absence of God to the fear of dementia to the loss of family and friends.  She recounts how she became impatient with church teachings that accentuated the light while denying the existence of darkness, and comments on the difference between faith and belief, certainty and trust.  She encourages us to turn out the lights and embrace the spiritual darkness, for it is in the dark, she maintains, that one can truly see."
In an interview with Taylor, which appeared in his On Faith & Culture e-column for Religion News Service, Jonathan Merritt asks her about her understanding of the use of the word darkness in scripture.  Acknowledging that most biblical references to darkness are negative (referencing ignorance, sin, evil, death), Taylor says she believes that many positive things happen in darkness as described in Bible stories.  
"In Genesis, darkness exists before God even got to work. Everything was made by God from darkness. In Exodus, God promises to come to Moses on Mount Sinai in a dense or dark cloud. Here, darkness is divine and where God dwells. Abraham meets God in the darkness, Jacob wrestles an angel in the middle of the night, and angels announce Christ's birth to the shepherds at night. There's so much that happens in the dark that is essential to the Christian story," according to Taylor.  "Linguistically, it (use of the word darkness) is the pits.  Narratively, it is a different story."
Defining darkness in this interview as "everything I do not know, cannot control, and am often afraid of," Taylor goes on to say, "But that's just the beginner's definition. If I am a believer in God, then darkness is also where God dwells. God may be frightening and uncontrollable and largely unknown to me, yet I decide to trust God anyway."
Taylor concludes in her conversation with Merritt that "the great hope in the Christian message is not that you will be rescued from the dark, but that, if you are able to trust God all the way into the dark, you may be surprised."  Attempting to rehabilitate our fear of the dark, according to her book jacket, Taylor "reflects on how our lives do not work only when everything is fully lit.  We can't always see the light.  It waxes and wanes or can go out altogether.  What we need is a spirituality that works in the nighttime.

Though she says she does not intend to underplay the importance of light in scripture, Taylor critiques some current-day churches for practicing a "full solar spirituality" with no mention of finding "healing and liberation" in the darkness as well. 
Her own experience of walking in darkness has taught her this:  "When, despite all my best efforts, the lights have gone off in my life, plunging me into the kind of darkness that turns my knees to water, I have not died.  The monsters have not dragged me out of bed and taken me back to their lair.  Instead, I have learned things in the dark that I could never have learned in the light, things that have saved my life over and over again, so that there is really only one logical conclusion.  I need darkness as much as I need light."
Perhaps this Lent is a good time to turn from deadly scripts we have been taught about darkness.  How might we begin to learn to walk in the dark without fear?  What tiny steps might we take to travel where the light is dim?  What props might help build up our courage to take those steps?  (See lighted pathway in the dark in the photo above, snapped at Vic and Nancy's Longest Night observance in 2014.)  How might we encourage others to risk learning to walk in darkness?
May we continue to unearth our living stories and new narratives this Lenten season, especially amidst our timid stumbles into the darkness.
Add a comment