Glimpses of Healing and Hope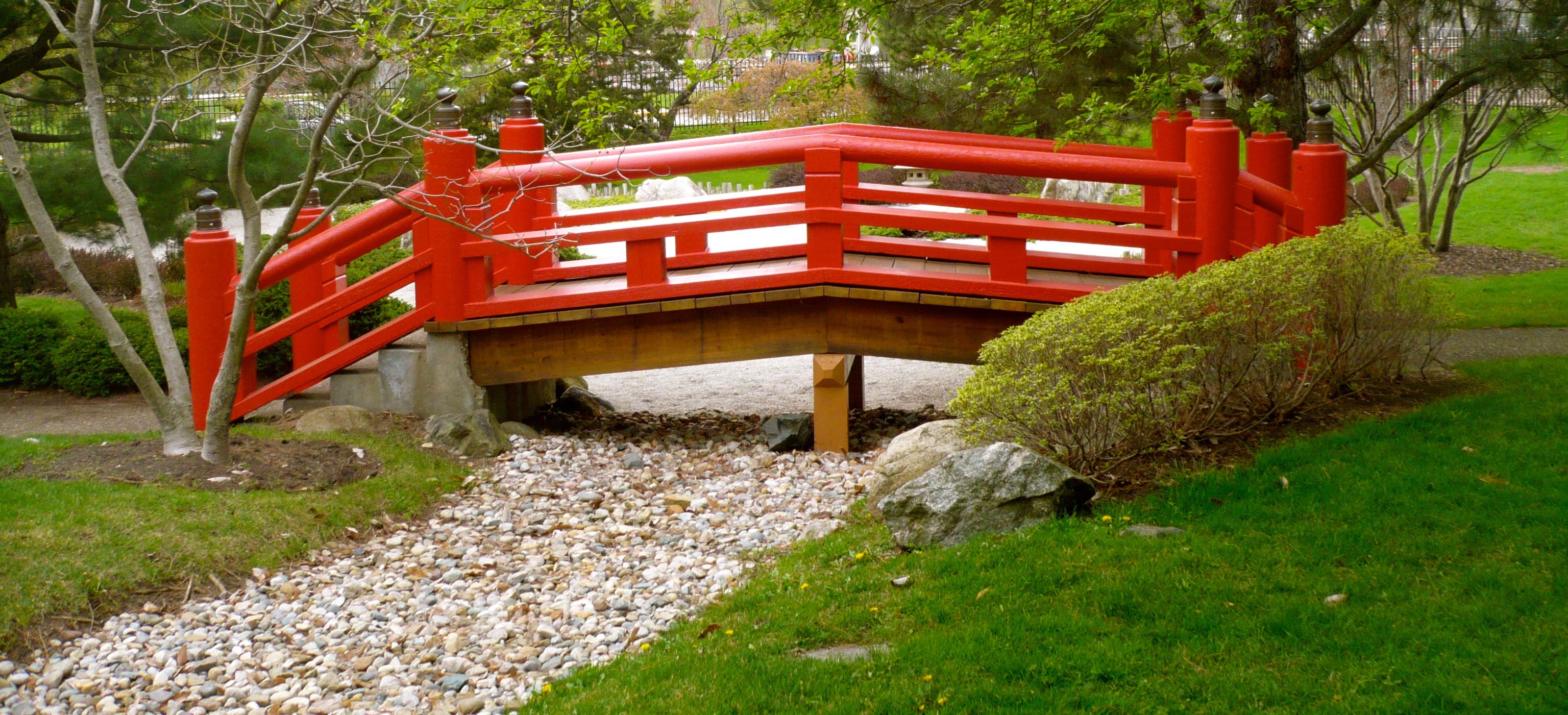 March 7, 2016
by: Jane Bishop Halteman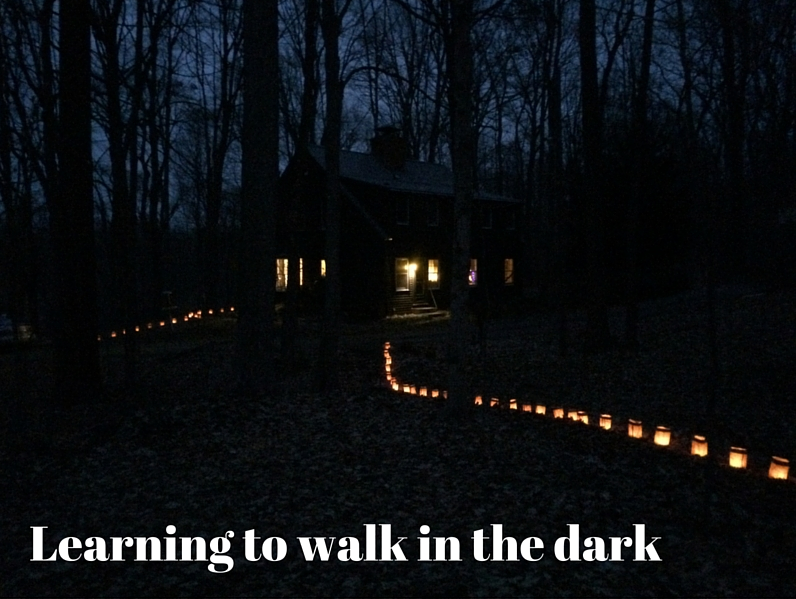 My family can tell you that I don't like being in total darkness or feeling trapped.  I recall waking up in the middle of the night clawing at the zipper in a tiny pup tent many years ago during a short-lived camping era before we had children.  I remember all too well how hard I had to work to fall asleep in the impenetrable darkness, compounded by the close quarters of a European hotel room once upon a time.  More often than not, I have cracked many a curtain or blind or shade to make sure I can "see" in the dark when in an unfamiliar place.
I was fascinated then, with a Facebook friend's Lenten post to this link, which became the inspiration for this week's blog post.
In her spiritual memoir Called to Question, Joan Chittister says, "Darkness, I have discovered, is the way we come to see. It creates the depressions that, once faced, teach us to trust. It gives us the sensitivity it takes to understand the depth of the pain in others. It seeds in us the humility it takes to learn to live gently with the rest of the universe. It opens us to new possibilities within ourselves."
That find led to my recollection that Barbara Brown Taylor's Learning to Walk in the Dark has been sitting on my shelf unread since soon after its release two years ago just before Holy week, prime time for the publication of a book about darkness.  I read it through quickly and found comments by others, some of which are recorded here, helpful as I digested Taylor's words about walking in the dark.
Also author of the best-selling An Altar in the World, Taylor "challenges our negative associations with darkness and our attraction to light...She draws on her own experiences—from exploring caves and experimenting with blindness, to her questioning of her own religious training and faith—to explore what might be gained by embracing darkness. What she finds are the possibilities of emotional healing, a deeper appreciation of silence, living in the now, and peace of mind where there once was fear," according to Spirituality and Health magazine's assessment of the book.
A Booklist reviewer says this:  "Darkness, Taylor writes, is 'shorthand for anything that scares me.' That could include something as profound as the absence of God to the fear of dementia to the loss of family and friends.  She recounts how she became impatient with church teachings that accentuated the light while denying the existence of darkness, and comments on the difference between faith and belief, certainty and trust.  She encourages us to turn out the lights and embrace the spiritual darkness, for it is in the dark, she maintains, that one can truly see."
In an interview with Taylor, which appeared in his On Faith & Culture e-column for Religion News Service, Jonathan Merritt asks her about her understanding of the use of the word darkness in scripture.  Acknowledging that most biblical references to darkness are negative (referencing ignorance, sin, evil, death), Taylor says she believes that many positive things happen in darkness as described in Bible stories.  
"In Genesis, darkness exists before God even got to work. Everything was made by God from darkness. In Exodus, God promises to come to Moses on Mount Sinai in a dense or dark cloud. Here, darkness is divine and where God dwells. Abraham meets God in the darkness, Jacob wrestles an angel in the middle of the night, and angels announce Christ's birth to the shepherds at night. There's so much that happens in the dark that is essential to the Christian story," according to Taylor.  "Linguistically, it (use of the word darkness) is the pits.  Narratively, it is a different story."
Defining darkness in this interview as "everything I do not know, cannot control, and am often afraid of," Taylor goes on to say, "But that's just the beginner's definition. If I am a believer in God, then darkness is also where God dwells. God may be frightening and uncontrollable and largely unknown to me, yet I decide to trust God anyway."
Taylor concludes in her conversation with Merritt that "the great hope in the Christian message is not that you will be rescued from the dark, but that, if you are able to trust God all the way into the dark, you may be surprised."  Attempting to rehabilitate our fear of the dark, according to her book jacket, Taylor "reflects on how our lives do not work only when everything is fully lit.  We can't always see the light.  It waxes and wanes or can go out altogether.  What we need is a spirituality that works in the nighttime.

Though she says she does not intend to underplay the importance of light in scripture, Taylor critiques some current-day churches for practicing a "full solar spirituality" with no mention of finding "healing and liberation" in the darkness as well. 
Her own experience of walking in darkness has taught her this:  "When, despite all my best efforts, the lights have gone off in my life, plunging me into the kind of darkness that turns my knees to water, I have not died.  The monsters have not dragged me out of bed and taken me back to their lair.  Instead, I have learned things in the dark that I could never have learned in the light, things that have saved my life over and over again, so that there is really only one logical conclusion.  I need darkness as much as I need light."
Perhaps this Lent is a good time to turn from deadly scripts we have been taught about darkness.  How might we begin to learn to walk in the dark without fear?  What tiny steps might we take to travel where the light is dim?  What props might help build up our courage to take those steps?  (See lighted pathway in the dark in the photo above, snapped at Vic and Nancy's Longest Night observance in 2014.)  How might we encourage others to risk learning to walk in darkness?
May we continue to unearth our living stories and new narratives this Lenten season, especially amidst our timid stumbles into the darkness.
Add a comment
February 29, 2016
by: Jane Bishop Halteman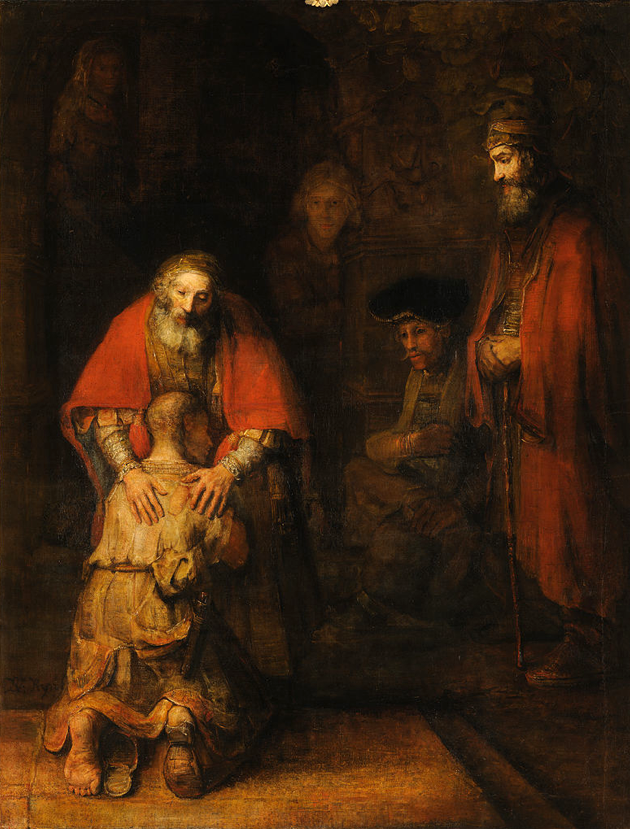 Rembrandt's The Return of the Prodigal Son (c. 1668), oil, State Hermitage Museum, Saint Petersburg  
Consider sitting with Dutch painter Rembrandt's Return of the Prodigal Son sometime during this Lenten season.  Amazon's description of Henri Nouwen's book of the same name portrays it this way:  "A chance encounter with a reproduction of Rembrandt's masterpiece catapulted Henri Nouwen on a long spiritual adventure. Here he shares the deeply personal and resonant meditation that led him to discover the place within where God has chosen to dwell."
I have loved this oil painting, which hangs at the State Hermitage Museum in Saint Petersburg, and the Nouwen book about the painting for a long time.  Painted sometime during the final two years of Rembrandt's life before his death in 1669, this work challenges us to remember that the father never gave up on his wayward son.  In keeping with KRMC's current Lenten worship theme, Deadly Scripts & Living Story, this story qualifies as life-giving.    
Last week I listened on YouTube to a 2012 lecture by Sister Sue Mosteller, trustee and literary executrix of the Henri Nouwen Legacy Trust, as she spoke of the painting, her friendship with Nouwen, and the book.  Below is a brief synopsis of her sharing, influenced as well by my reading of fine art conservator Helen De Borchgrave's A Journey into Christian Art.
Rembrandt painted this piece from a place deep inside himself, where he had experienced God's mercy firsthand.  Highlighting the reconciliation rather than the younger son's humiliation among the pigs, Rembrandt created this masterful interpretation of the parable after losing his children, two wives, and all of his money, NOT while he was still young and successful.   As Vincent Van Gogh would later say about this work, "You can only paint a painting like this when you have died so many deaths."
Nouwen found in the familiar Bible story of the father and his two sons major themes from his own life and work.  When he first spotted a small poster depicting the painting of the father embracing his younger son, Nouwen, also an elder son, resonated deeply with what he saw and recognized in himself characteristics of both sons as portrayed in the parable.  A friend said, "You talk about yourself being the older and younger sons, but you are called to be the father," the father who plans a party and rejoices mightily on his wayward son's return, the father who welcomes his son back without question or criticism.
After spending time with the original painting, Nouwen concluded that we all are the beloved daughters and sons of God.  Because this thought touched the space where his anguish resided, he was able to share this message with others for the rest of his life:  "If I can trust that I am unconditionally loved, then I will be able to love others and welcome them home."
Mosteller, who says she learned from Nouwen how to "step into the painting and begin to walk around and identify with the characters," suggests thinking of yourself as the younger son, the older son, the father as you spend time with the painting. 
The younger son, a normal adolescent who longed for freedom and money and insulted his father by asking for his inheritance before his father's death, wandered off and squandered his inheritance.  He didn't really know his father, sought pleasure ahead of relationship, and found himself farther and farther away until he eventually lost his money, his friends, his job.  When he came to his senses, he decided to go home as a servant, contemplating what he might say to his father on his return. How are you like the younger son?  Have you experienced the love of someone who offers nothing but welcome on your return?
The elder son, the tall figure standing off to the right of the painting, stayed at home, appearing to be dutiful, though inside he was shut down, judgmental, angry at his father, perhaps also wishing that his father were dead.  In his own way, the elder son also strayed farther and farther from the truth of being a beloved son.  Though he did not physically leave home, he became emotionally absent.
Nouwen identified deeply with the plight of the older brother, who made an angry speech when his father invited him to the younger son's homecoming.  "You kill the fatted calf for this son who has chewed up his inheritance?"  For the elder son, Nouwen observed, it is so much easier to continue asking "Do you love me?" rather than saying "Yes" to being the beloved.  Can you relate to the elder son's thinking?
The parable, as illustrated in the Rembrandt painting, invites us to view ourselves as beloved children.  Like the younger son, we will leave and return from time to time but the Giver of Life sees each of us as beloved, held safely by everlasting love, even in our mistakes.  The Father yearns for us to accept the love and claim our inheritance, the Rembrandt painting reveals.
According to Mosteller, Nouwen testified that Rembrandt's painting "led me from the kneeling, disheveled young son to the standing, bent-over old father, from the place of being blessed, to the place of blessing.  As I look at my own aging hands, I know that they have been given to me to stretch out towards all who suffer, to rest upon the shoulders of all who come, and to offer the blessing that emerges from the immensity of God's love."
How do you identify with the father's generous treatment of his younger son? Consider the times and places you have been the recipient of abundant, unconditional love.  Have you also offered abundant, unconditional love?
How is God calling you to faithfulness and reconciliation this Lenten season?  Remind yourself that God waits as long as it takes for us to receive Divine love and find ourselves in the process. 
Postscript:  A January 7, 2014, post on the Eastern Mennonite University website says this about an exhibit of Rembrandt etchings and Dutch 17th century rare books hosted by James Madison University in partnership with EMU:  "Although Rembrandt did not officially belong to the Mennonite Church, he had close family connections and many patrons among Mennonites, who made up 20 percent of the population in Amsterdam during his lifetime. Rembrandt's unusual interpretations of some Biblical themes were influenced by the Mennonite and Dutch Calvinist religions."
Add a comment
by: Jane Bishop Halteman
February 22, 2016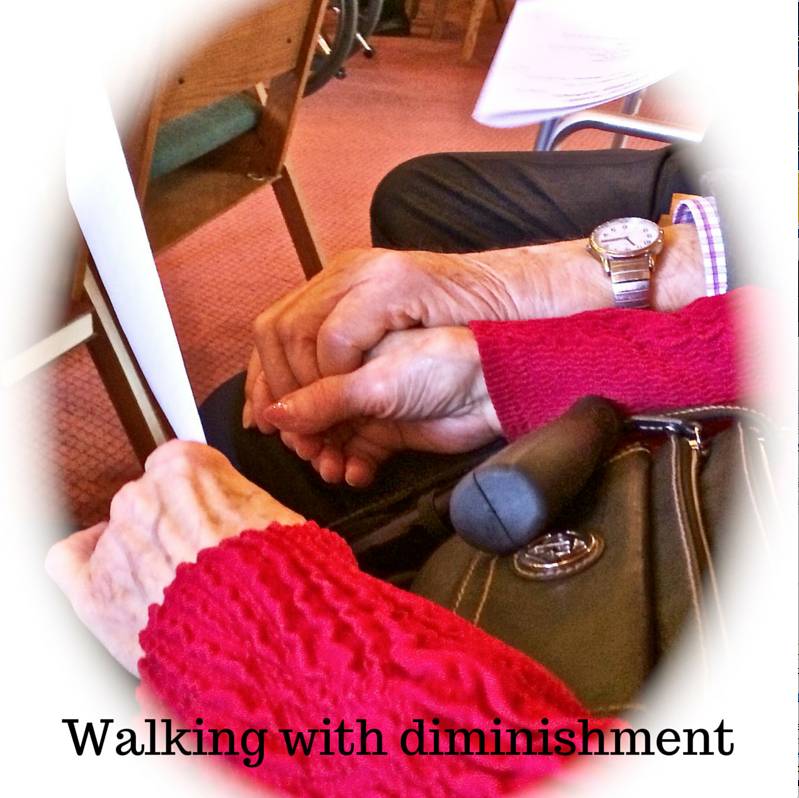 Every time I spend a week to 10 days with my parents in their retirement community, I am struck by the gradual (and sometimes greater than gradual) diminishment I notice in many of the people who live there. 
I have known some of the residents a very long time, others just the dozen or so years that my parents have resided in the community's independent living facilities, and still others less than the year since mom and dad relocated to a personal care apartment.
On this trip my mother and I visited a friend who moved to the community's dementia unit after her husband's recent death.  We chatted amicably with her until a woman who called herself a "lost child" wandered into the room.  One of the hazards of living in that space, according to my mom's friend, is uninvited guests who arrive with no idea of where they belong.  I helped the lost one find an aide who settled her into the game room.  Her eyes pleading for assistance, the lost woman repeated, "I don't know you," over and over again as I took her hand and led her down the hall.
The many walkers and canes and wheelchairs on the premises remind me that mobility declines in old age, as do hearing and eyesight; accompanying these diminishments, of course, is less independence.  By the time I leave the retirement community for the return trip home, I have become more aware of my own minor physical limitations, but I also notice that, in spite of their diminishments, these residents continue to carry on as best they can, though many with assistance of one variety or another. 
Some still play games together and attend concerts and worship services on campus, perhaps do their own laundry and ironing or walk the halls for exercise.  My mother insists on stripping and remaking their bed weekly with my father's help rather than allowing staff to do it for them.  She has agreed to let others launder their sheets and towels, but she will not give up washing their clothing as long as she is able.
I have not lived, for an extended period of time, near my mother since she gradually has become nearly blind with macular degeneration in the last number of years.  The way she carries herself with a certain self-assurance and confidence continues to belie the difficulty she has seeing; those who do not know her condition likely will not notice in a casual exchange.
But I am aware that my mother can no longer differentiate between the identical pairs of pants she wears, without a safety pin hinged to the "Sunday" pair.  I know that she has given up writing in her daily diary because her magnifying headgear no longer enlarges her penmanship sufficiently.  I observe that she now needs daddy's assistance to pour their daily dose of apple cider vinegar. 
Mom and dad live with other kinds of diminishments, too.  They have given up their car and pared down their belongings to fit a very small space.  They have turned over management of finances to my brother and tax preparation to Jim.  They eat every meal in the personal care dining hall, and staff persons bring their meds as often as needed.
To accommodate mom and dad, I take responsibility to speak clearly and loudly as necessary, to clasp and unclasp mom's jewelry, to be an extension of their eyes and ears, to speak on their behalf with staff, to walk at their pace, to run errands and replenish supplies.  My frequent trips to their retirement community give me opportunity to listen well when I am approached by residents in the halls.  More than once I have heard sad stories from those who have no one else to tell.  I am impressed by the three husbands I watch feed their invalid wives several times a day, wives who can no longer interact in any way except to take in nourishment silently, spoonful by spoonful.
Back in October, I sat in on a retirement community worship service focused on blind Bartimaeus, who called out to Jesus from his place by the side of the road.  "Are we as older persons also by the side of the road, persons whose limitations define who we are?  We are more than old," the pastor assured his listeners.  "We are the sons and daughters of God, and we have a place in God's family.  Even though our backs are bent, we lean forward to see Jesus.  May we hear his question anew…what would you have me to do for you?"
By now I have stayed often enough and long enough in the community to know that, even with diminishment, some of the residents continue to cross-country ski, cane chairs, teach Bible studies, lead worship, push other residents' wheelchairs (which my parents did until about a year ago), sing in choirs and display their art in local shows, cashier in the gift shop, visit with and shop for those who can no longer get out and about easily. 
While physical diminishment or loss may not yet be the companion of most of us at KRMC, all of us likely have confronted some sort of decline or depletion which asks us to adjust to changes we do not welcome.  How might we travel the Lenten journey in a meaningful way with these impoverishments?  How can we take better notice of those around us engaged in the stuff of decline and diminishment, whatever variety it may be?  What green shoots of redemption do we notice in the midst of diminishments?
Ann Weems' poem "Lent" from her book of poetry Kneeling in Jerusalem invites us to journey throughout Lent, hand in hand with all our diminishments while reaching for Jesus' robe...
Lent is a time to take the time
            to let the power of our faith story take hold of us.
A time to let the events
            get up and walk around in us,
a time to intensify
            our living unto Christ,
a time to hover over
            the thoughts of our hearts,
a time to place our feet in the streets of Jerusalem
            or to walk along the sea and listen to his word,
a time to touch his robe
            and feel the healing surge through us,
a time to ponder and a time to wonder…
Lent is a time to allow a fresh new taste of God!
Add a comment
February 15, 2016
by: Jane Bishop Halteman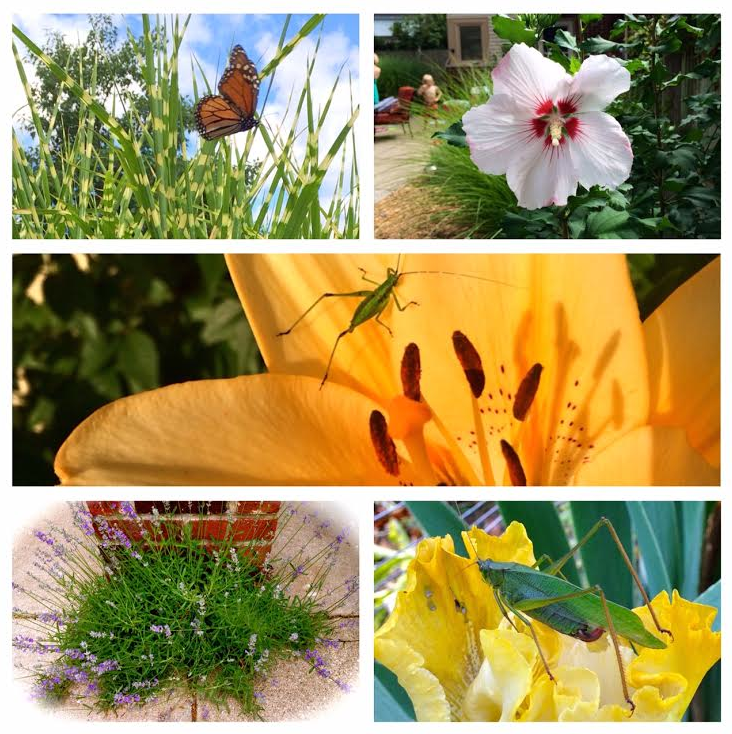 Friends and directees sometimes share with me their soul stories of "cracked doors."  I didn't coin that phrase, but I like it and am borrowing it from a sermon I heard preached last week on Transfiguration Sunday at Dock Woods, the retirement community where my parents live in Lansdale, PA.
As he prepared worshippers for Lent, Ray Hurst, director of pastoral care and service at Living Branches Community, shared that he's been silent about the transfiguration story during his nearly 30 years as a pastor.  "Jesus didn't talk about this experience, the disciples didn't talk about it.  What do we do with an experience that doesn't fit our categories?" he asked. 
Identifying the Luke 9:28-36 passage as "an intensely private moment between Jesus and God" when Moses and Elijah joined Jesus on the Mount of Transfiguration, Hurst described these kinds of out-of-the-ordinary occurrences as ones which "move us toward what is ahead.  'I'm going to be with you as you take the journey to Jerusalem' is what God is saying to Jesus in the transfiguration story," Hurst said he imagines.
Not claiming for a moment to understand exactly what is going on in this passage, Hurst suggested that we find ourselves exquisitely fascinated when we see unexpected glimpses of God revealed in unusual ways in our own lives, like light glimmering from behind "cracked doors."  (The bulletin cover that morning revealed light streaming into a dark room from double doors slightly ajar.) 
Citing similar Biblical examples including Moses and the burning bush, Jacob's dream about the ladder, Job and the voice in the whirlwind—"stories about God's palpable presence among us," Hurst hastened to add that, while "God is not an absent landlord," God cannot be coaxed into appearing on command and refuses to be boxed in by our extraordinary moments.
Acknowledging that it is easy to get wrapped up in the euphoria of the mountaintop experience when we do get a glimpse of what's beyond the cracked doors, he reminded us that "God's presence is constantly on the move."  We can't make God show up, nor can we capture a snapshot of these astonishing moments in order to remain on the mountain beyond the moment.  These amazing places, though perhaps gift to us for special times in our lives, are not the places God remains, he added.
We are tempted to worship the mountaintop experiences by returning to those snapshots to recreate the moment.  "Jesus is the light in the cracked doors…God is not contained in these moments, but we can follow Jesus' example to learn more about what God is up to!" Hurst ended last Sunday's service with a blessing that went something like this:  May God go with us through this season of Lent and cause us to see the cracked doors in our midst.
"People fast, pray, retreat, go on pilgrimages to encounter God, to find something to root their lives in as they discover themselves facing the tragedies and injustices of life."  So how do we make sense of cracked door stories, either our own experiences or friends' recountings of incidents that seemingly cannot be explained…these moments that come our way unexpectedly through no doing of our own? Such moments are life-changing for those who experience them, as the transfiguration must have been for the disciples who probably never forgot what happened to them that day on the mountain. 
Experiences like these embolden us, buoy us up for the journey, remind us that we are not alone, create bonds with others serious about the pilgrimage, and, when we find ourselves in arid places on the road, these stories come to mind to reassure us that the Divine goes ahead of us, comes along behind, and shores us up from all sides while we are on the way. 
Authentic mountaintop experiences, the ones that are illuminated from behind cracked doors, transform us.  What changes do you see unfolding around you, within you this Lenten season?
Add a comment