Glimpses of Healing and Hope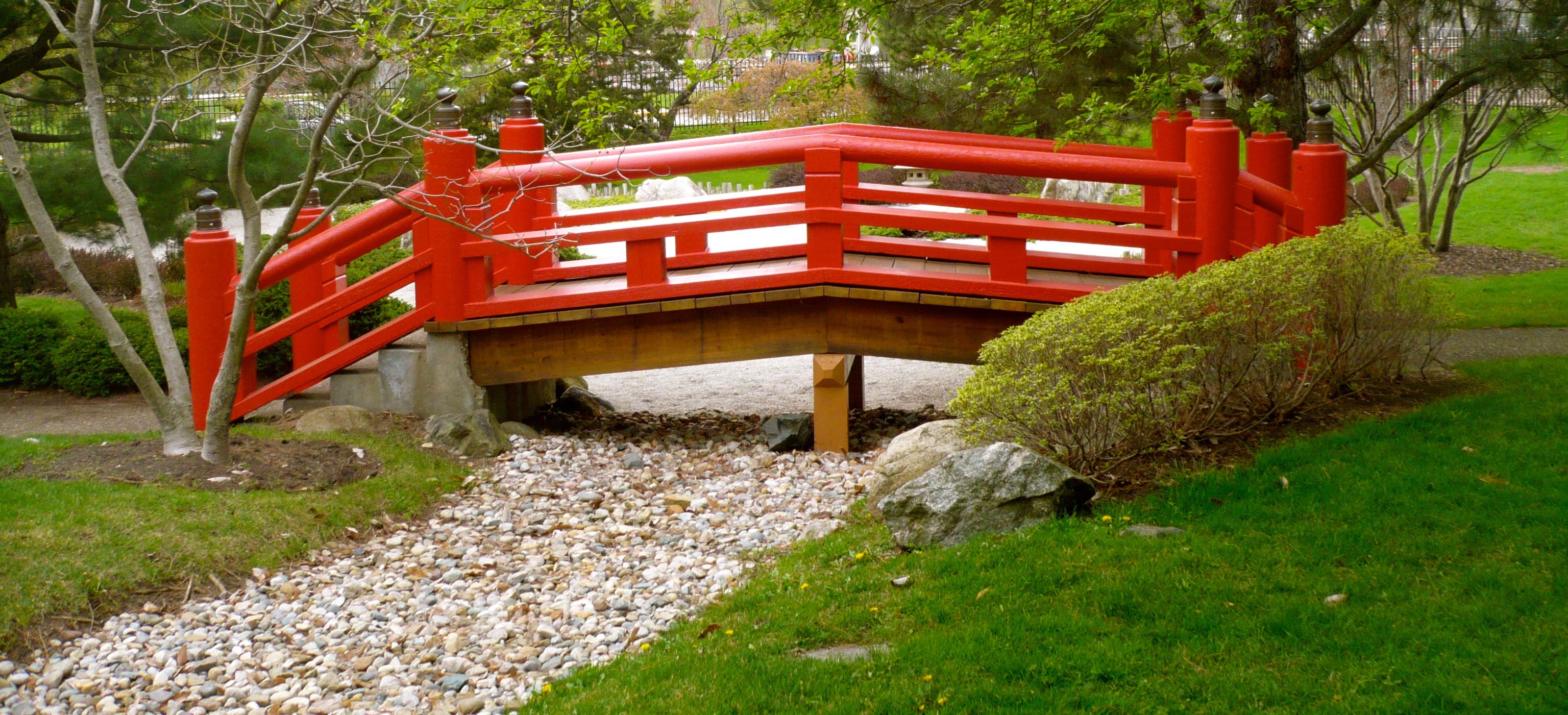 by: Jane Bishop Halteman
November 9, 2015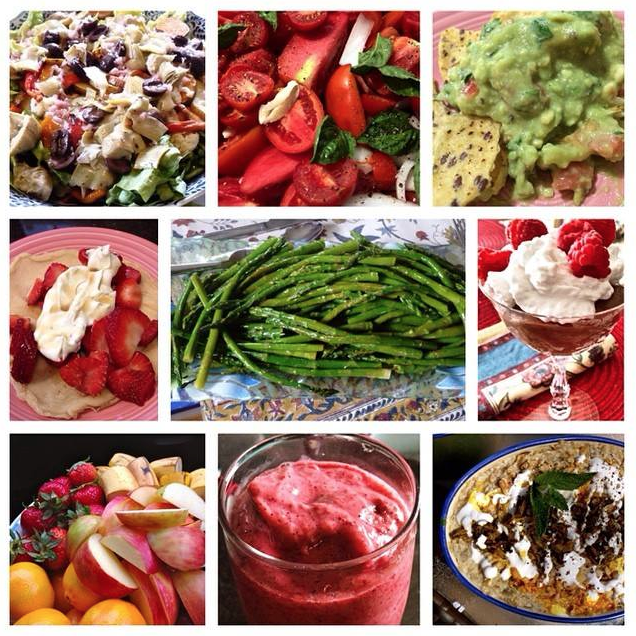 Oh, the memories that a cherished recipe box brings to mind!  I came into possession of my mother's recipes on my last trip to visit her and my dad in late October.
Though they moved in May to a personal care unit with no cooktop or oven, she wanted me to sort through the box with her one last time before turning it over to me.  So many diminishments accompany aging, but I hadn't previously given much thought to what it would feel like to give up a lifetime of food memories saved on hand-written cards with a mixture of clippings from magazines and newspapers and processed food boxes.
Though my own food preferences have evolved over the years and my mom's have changed as well, it was as a child that I learned about the beauty of warm table hospitality from her.  When her four children were young, she often planned a big Sunday noon meal, expecting to invite home from church a guest speaker and family or visitors on the spur of the moment. 
Peeled potatoes covered with water waited in a pot to begin boiling the second we got home.  A main dish baked in the oven while we were gone with timer set to start and finish at the right moment, and the fridge and kitchen countertops sat full of salads and desserts prepared the day before.  Frozen home-grown lima beans and corn took only minutes to cook, while dinner rolls heated up quickly in the oven after the main dish came out to rest before eating.
We regularly consumed canned pears and peaches from our own yard or local farmstands, applesauce prepared and frozen from our apple tree, grapes from our own vines, ground cherries from our garden, and my mom shared liberally with friends and relatives who joined us around the table. 
All my life family remembered each other, feted each other with good food.  There were the grand Christmas dinners when three generations gathered at Grammy Landis' house, where the table was well set with the seven sweets and seven sours in addition to the usual main course staples, plus pies, nut cake, and an elaborate fruit salad for dessert. 
Our maternal grandfather was a butcher, so we regularly ate his sausage and scrapple, and Grammy's shoofly, funny cake, hardtack, and fastnachts on Shrove Tuesday.   My dad's stepmother, who arrived on the scene when I was 9, introduced us to foods we hadn't eaten before like homemade Italian spaghetti and boiled lobster tail for special occasions like New Year's eve. 
Extended family visited during the holidays bearing baskets full of fruitcake, nuts, ribbon candy, and other exotica, and my dad's co-workers mailed the likes of cumquats and oranges from Florida.  Our mom kept neat records inside the kitchen cabinet doors listing the dozens of cookies she baked each Christmas.
Some gems I had lost track of over the years have re-emerged from the recipe box; I'm eager to revamp to my present-day eating habits the hot fruit compote, the layered bean dip, the corn fritters, the custard dessert.
When I shared with my spiritual director the story of the gift of receiving the recipe box, she reminded me of Jesus' words to the disciples at the Last Supper:  "Do this in remembrance of me."  As you share food with others, you are remembering your mother and the lessons of hospitality she lived out, my spiritual director suggested. 
Her observation delights me.  Even though the food I serve today is frequently quite different from what I grew up eating, gathering around the table reminds me of the warmth of home.  I want to extend our table to others. 
How have you carried on the ways you learned to welcome others?  Have you tailored the hospitality you experienced in your growing up years to your present lifestyle and interests?  Who can you invite to your table?
Add a comment
by: Jane Bishop Halteman
November 2, 2015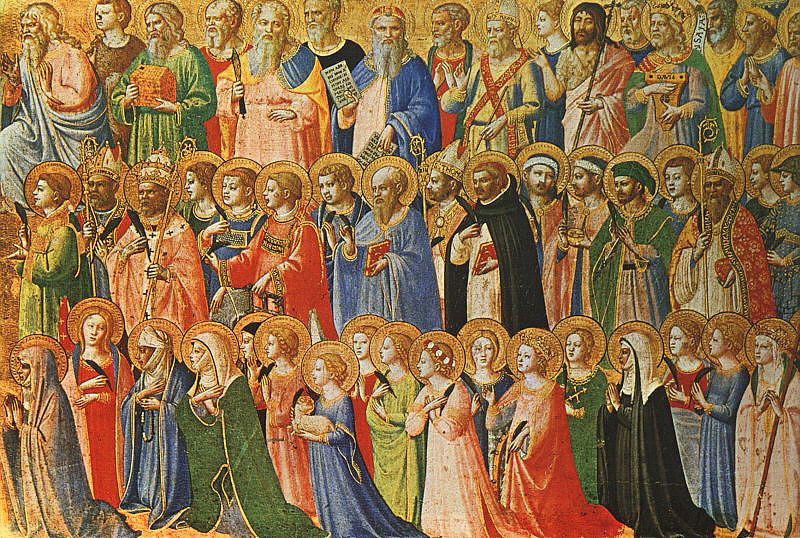 Fra Angelico's The Forerunners of Christ with Saints and Martyrs (about 1423-24), tempera on wood, National Gallery, London.
I didn't grow up celebrating All Saints Day, but, as someone who suffered grief and loss early in life, observing this day on November 1 became important to me in the middle 90s at my former church in the western suburbs of Chicago.  All Saints emphasis Sunday seemed a good day to remember those who had gone on before in the past, as well as to give thanks for those still among us who have mentored our own faith.
When I look back on my family of origin and church family who influenced me as a very young child, I remember grandmother Kate, who was a teacher and eagerly helped me and my younger brother memorize the 23rd Psalm before we turned six.  I recall Sunday School teachers and Bible school teachers who shared stories with us each class period, and church librarians who promoted good books. 
As a would-be writer back in the day, I was already fascinated as a youngster by Aunt Beth, who wrote for Words of Cheer, as well as authors like Katie Funk Wiebe, whose work appeared in a variety of Mennonite publications which arrived at our house on a regular basis, and artists like Jan Gleysteen, whose work was featured regularly in Christian Living magazine.
During my years as a young mother, I was attracted to the faith of slightly older women at church, the good-hearted wisdom of congregational saints who regularly reminded us that we could trust God's work in our midst, the contemplative spirituality of new pastors who arrived on the scene as our children began leaving for college.
Here at Kern Road, I was moved several weeks ago to witness fellow church members signing my grandson's new Bible, which he and other second graders received from the congregation during worship that day.  To see the children perusing their Bibles before they left the front of the sanctuary was heart-warming, and I watched several eagerly reading their messages from family and friends…this is, indeed, a good way to pass on the faith.
Some of my favorite liturgical words of thanksgiving and blessing grow out of All Saints' observances:  "We thank you for faithful people who have followed Jesus in every age.  May we be strengthened by their witness and supported by their unseen presence from the balcony of heaven, that we may run with perseverance the race that lies before us, and, by faith, follow in the footsteps of so great a cloud of witnesses."
I love the thought of letting All Saints liturgies play themselves out as we together hear spoken words like these:  "Let's join our voices with angels and archangels, with prophets, apostles, and martyrs, and with all the faithful of every time and place, who forever sing to the glory of your name, saying,  'Holy, holy, holy Lord, God of power and might, heaven and earth are full of your glory.'" 
Along with author Jan Richardson, I ask you…what stirs your memories in this season?  Who are the folks, living or dead, who linger close in these days?  How do your memories help inspire your path ahead?  How are you passing on the faith?
Add a comment
by: Jane Bishop Halteman
October 26, 2015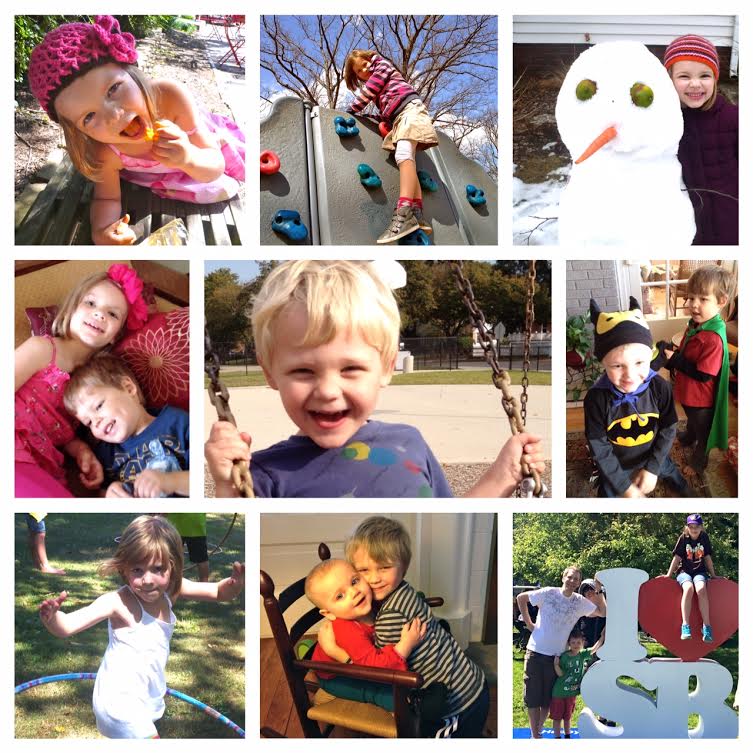 Back in the day at my former church, I led a weekly contemplative prayer gathering that often focused on spiritual practices.  One night, as we looked at the practice of enthusiasm, we learned that the word is derived from the roots "en"—in or within—and "theos"—God.  Enthusiasm means having God within or being one with God. 
"People with this gift carry a special kind of energy.  They bring warmth and feeling to their relationships and vigor and freshness to their activities," according to the Spirituality and Practice website, which describes enthusiasm as the experience of things as ever new, and ever renewed in God's ever-beginning Creation.
Mystic Hildegard of Bingen counseled her spiritual directees to be "juicy people," folks filled with wonder and curiosity, with lusty appetites and high spirits.
Take a few minutes to consider how God might be calling you to be enthusiastic using this prayer exercise, "God in My Breath," which is a brief version of one Anthony de Mello presents in Sadhana: A Way to God. The intention is to bring God within—en theos.
Close your eyes and practice breath awareness for a moment, then reflect on the fact that the air you are breathing in is charged with the power and the presence of God.   Notice what you feel when you become aware that you are drawing God in with each breath.
While you breathe in, imagine your lungs filling with divine energy.  As you breathe out, imagine you are exhaling impurities, fears, negative feelings, apathy, boredom.  Picture your whole body becoming radiant and alive through this process of breathing in God's life-giving Spirit and breathing out impurities.  Sit a while with this awareness.  
Take a look at the enthusiasm represented in the photo collage which appears with this post, and then do an enthusiasm examination of yourself.   Spirituality and Practice suggests considering these questions:  When do you feel filled with God? When do you feel most alive? What are you passionate about? Do you always feel free to express your enthusiasm? If not, what tends to stifle this spiritual energy? How would you like to experience enthusiasm?  Have you ever experienced enthusiasm as a faith practice? 
Do you have friends who sometimes are like cheerleaders because they spur you on to greater things through their enthusiasm?  How might you be that kind of friend to others here at KRMC, in your neighborhood, at your workplace?
I love these comments by Kay Redfield Jamison on exuberance, a close relative of enthusiasm:  "Exuberance is an abounding, ebullient, effervescent emotion. It is kinetic and unrestrained, joyful, irrepressible….exuberance leaps, bubbles, and overflows, propels its energy through troop and tribe. It spreads upward and outward, like pollen toted by dancing bees, and, in this carrying, ideas are moved and actions taken."
Add a comment
by: Jane Bishop Halteman
October 19, 2015
In the last four years since I moved to South Bend, IN, I have become infatuated with the St. Joe River.  Located for the most part in southern Michigan, the river also winds its way through several northern Indiana towns including South Bend, a city which takes its name from its location at the river's southernmost bend.
The banks of the St. Joe offer a quiet place for personal meditation and soaking up seasonal beauty.  I love the many riverside vantage points I've discovered around town and the ever-changing look of the river as the year unfolds month by month.
The St. Joe is faithful in all seasons as its banks proudly display sprouting buds in spring, green leaves in summer, the bright colors of fall foliage, and snow-graced limbs in winter.  The river's moods are as plentiful as my own as the St. Joe floods or recedes, steams or freezes over, rushes along or ambles lazily.
The river nourishes fish, and birds, and animals and offers rest and relaxation to those who choose to sit by its welcoming shores or navigate it in one way or another.      
Its way of being in the world delights me…it listens well, it carries on despite the circumstances in which it finds itself, it's always there for me, it reminds me on a regular basis to let go of the flotsam and jetsam in my life.  And it always invites me to take one more contemplative photo!
A few weeks ago, when I suddenly realized how massive my St. Joe River photo file had become, I created this YouTube video as a salute to my favorite local retreat space and as a reminder that I regularly feel a deep connection to the Creator through creation.
In what ways does the Divine's gift of creation offer you delight, solace, courage, companioning?  As you are nurtured in this way by the Divine, do you also find yourself more able to live into prospering healing and hope for those around you?  In the words of Frederic and Mary Ann Brussat, founders of the Spirituality and Practice website:  "We have to care for our own souls in order to have the energy and strength to care for our families, our neighbors, and the earth."
Add a comment