Glimpses of Healing and Hope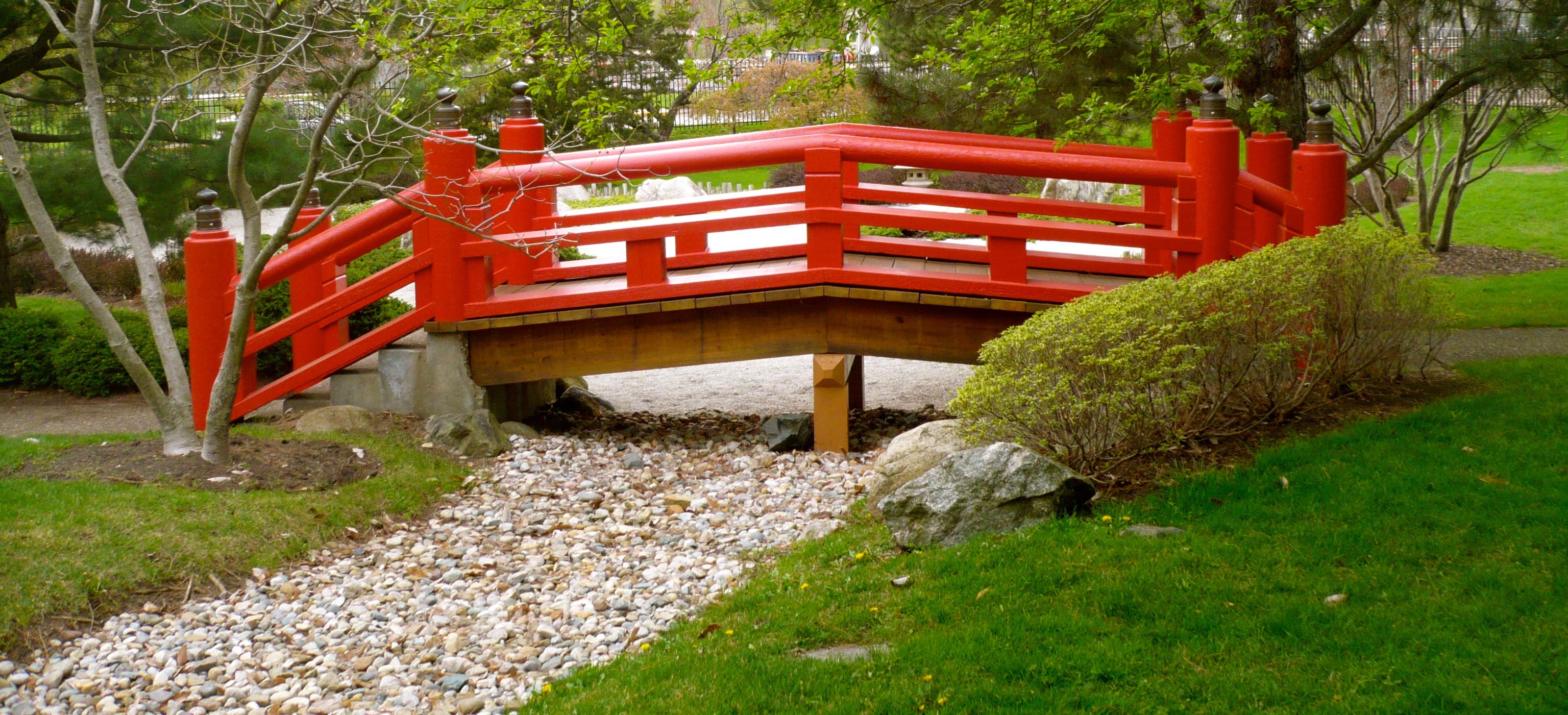 January 2, 2017
By:  Jane Bishop Halteman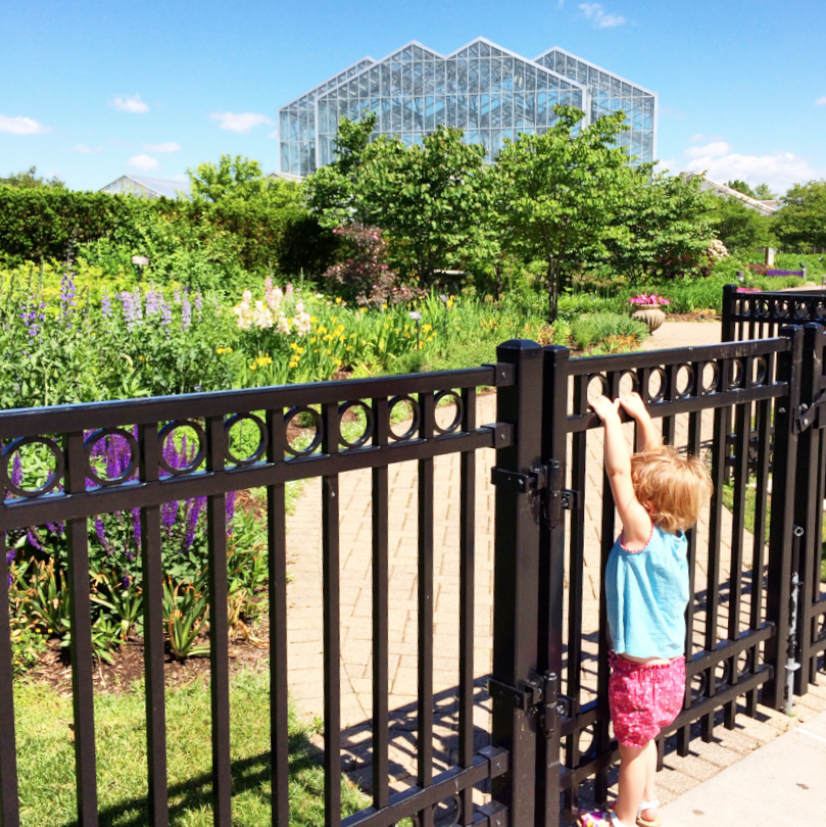 I look to two of my favorite go-to writers for inspiration as 2016 draws to a close and we move into 2017.   
Speaking of Howard Thurman's "growing edge" of life, Parker J. Palmer says this:  "I'm heading into 2017 aspiring to look at life thru the eyes of a child. Buddhists call it 'beginner's mind'—a corrective to the cynicism that comes when we let hard realities darken our vision and diminish our imagination. It's a way of looking at the world that doesn't deny the darkness, but makes fresh starts possible in everything—from our personal to our political lives."
This link will take you to more from Parker Palmer about how he will engage the new year, as well as the rest of Howard Thurman's explanation of "the growing edge" of life.
Singer/songwriter Carrie Newcomer, who has a close connection to Palmer and says she has clarified her own way forward in the new year by paying attention to his work, writes that she has made "a decision to open my heart and awareness to who and what will be most marginalized and affected during the next legislative year—including immigrants, women, persons of color, the LGBTQ community, healthcare, arts and public media, protecting our besieged natural environment. 
This can be overwhelming—so I will try every day to breathe, focus on what I love, and be gentle with myself—and yet stay engaged with the world around me."
John Pavlovitz's On Learning to Love Offensively gives me great hope to carry on in the new year with the challenges it promises to bring.  He says, "More and more, I simply live to be the antidote to the things I find hurtful or damaging in the world, rather than arguing with those I believe are being hurtful or damaging. There are certainly times to identify dangers and to call out injustice, but those pale in comparison to the countless moments that simply require personal goodness."  (See the rest of his compelling post here.)
Indeed, it is often the little things we do, perhaps without forethought, that make a difference. A few days ago another Facebook acquaintance posted a lovely sentiment about how much she enjoys seeing decorated holiday trees from outside.  That reminded me of a story I hadn't thought about in a long time.  One Christmas long ago, very unexpectedly and for no particular reason, I placed a small pre-lit tree, hung with all our angel ornaments, in an upstairs bedroom window where I thought of it as being just for us as we passed through the nearby hallway…definitely not a spot for public consumption. I learned later that the next-door neighbor's master bedroom faced out toward that tree…it was the holiday season her husband learned he had cancer and the tree had become a source of comfort to them every night as they retired to their bedroom. She was quite taken to learn a few weeks into the season that the tree was laden with angels, which she said she felt were placed there especially for them! 
My friend posted this surprising response when I shared the above anecdote in her tree thread: "What a beautiful story, Jane. The gift you didn't know you were giving turned out to be laden with meaning. God at work in us... incarnation."  
The picture at the top of this blog post features our youngest granddaughter looking onto the grounds from outside the gates of the Frederik Meijer Gardens and Sculpture Park in Grand Rapids. One recipient of our end-of-year video, which included this photo, said, "The slide that hit me the most was one of your granddaughter holding the bars of a gate with a big house beyond.  It symbolized so many things for me….the picture is haunting."  I hadn't thought of the photo in the way it struck that viewer, but it wasn't hard to catch her meaning.  As we stand on the threshold of a new year with many unknowns, where does this photo take you?
The nine photos posted as one at the conclusion of this entry represent good memories from 2016.  To select these nine, I focused largely on spaces that were sanctuary for me in a year of upheaval around the world and in our own country. 
Within that crazy, noisy world, I found quiet spots of beauty and respite, gifts from the Divine that offered balance in chaos for me (from left to right and top to bottom): with local grandkids on a carousel in St. Joe, MI; with Michigan grandkids at Clapton Pond in London; on the Saint Mary's campus with high school friends; admiring the front porch sanctuary of long-time friends in Lansdale, PA; with a KRMC friend taking in the beauty of her mom's barn in Everett, PA; viewing with golf foursome women the glorious waterfront in Douglas, MI; enjoying my own backyard in South Bend; inhaling warmth through the window with small group friends at Grandpa's Woods in Goshen, and appreciating the glory of a sunset overlooking my high school's memorial garden in Lansdale, PA.   
What offers balance in chaos for you?  What sustained you in 2016?  Where will you look for respite in 2017 as you go about doing the things that need to be tended to in today's world?  Pastor Janice invited us in her first sermon of 2017 to watch for the hand of God in the coming days, weeks, year.  (And, to be sure, many of the good things happening in our world were eclipsed by this past year's calamities. See the evidence in this link, unearthed by another friend, about some of the good news of which you may not be aware.) 
May we walk confidently into the new year to the tune of these thoughts from the Hispanic creed in our Sing the Journey hymnal supplement:  "We believe in the reign of God—the day of the Great Fiesta when all the colors of creation will form a harmonious rainbow, when all people will join in joyful banquet, when all tongues of the universe will sing the same song.  And because we believe, we commit ourselves to believe for those who do not believe, to love for those who do not love, to dream for those who do not dream, until the day when hope becomes reality."
The Dominican Sisters of Grand Rapids offer this blessing for the first day of the new year; I trust it will guide our way in 2017:  "May the God of Newness be with you, freshening you with renewed energy and awakening you with new perspectives on old visions. May you be free enough to let go of what is stale and used up and to embrace what is new and full of promise. May God's grace be with you as you wrap yourself in what is right, if unfamiliar. May you look upon your life and your ministry with the eyes of God, ever new and ever transforming. May the God of Newness be with you."—©Maxine Shonk, OP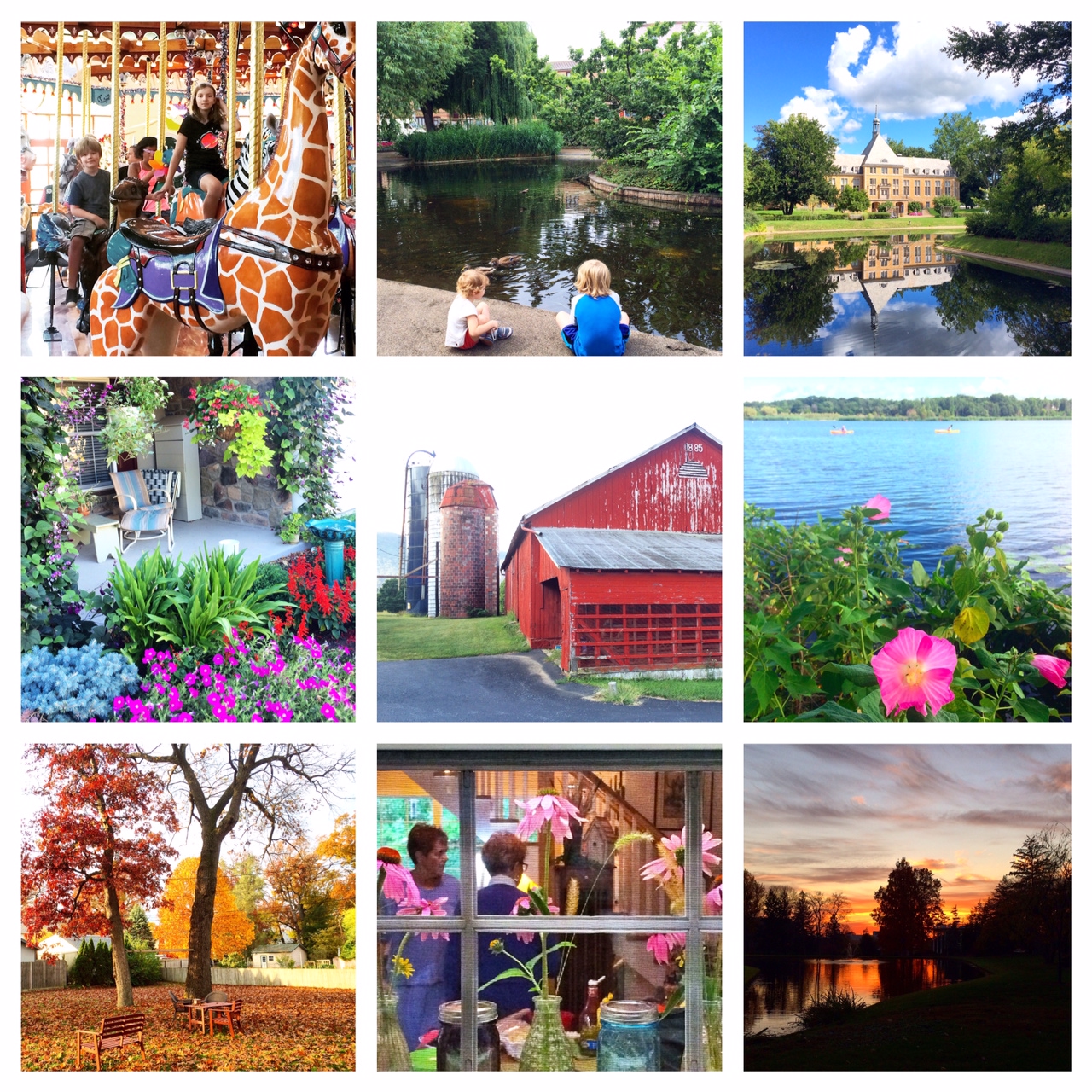 Add a comment
December 26, 2016
By:  Jane Bishop Halteman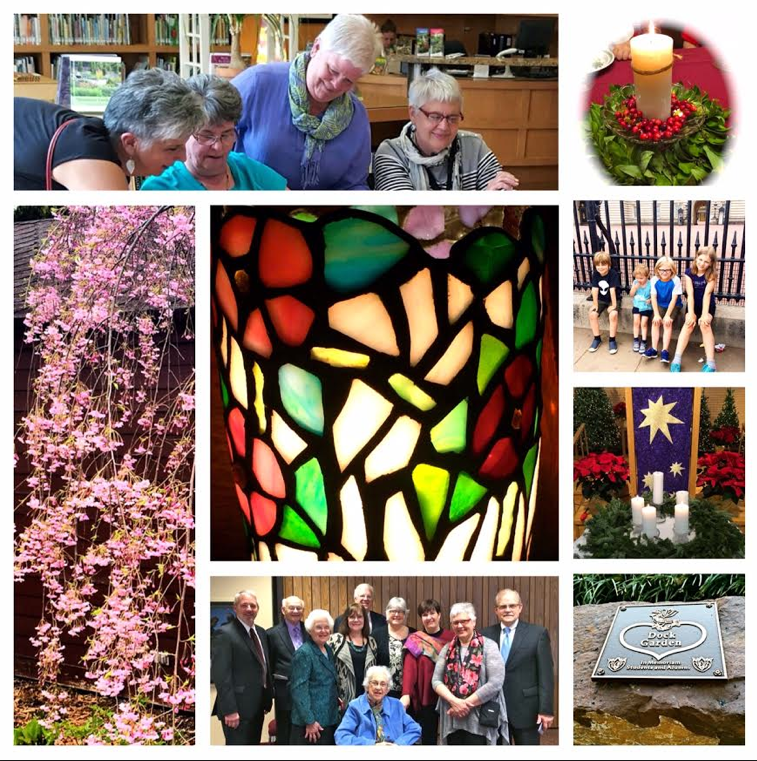 Editor's Note:  This post first appeared as 2015's Monday-after-Christmas entry and continues to hold best-read status of all posts in the last 14 months.  The original version has been slightly revised to reappear here the day after Christmas 2016.
What are the best gifts you've ever received…at Christmas or any other time of the year? Depending on our personality types, of course, we'll have different takes on what qualifies as a good gift, but year-end seems an appropriate time to take stock of the things for which we are grateful these last 12 months.
Maybe even a good opportunity to back up even farther than the last year to take a longer view! No matter what your age, comb through your memory to find the stuff of life that has made you happy over the years. What experiences, incidents, encounters, happenstances do you recall with the greatest clarity or measure of gratitude?
One physical gift I remember with great fondness came from Jim many years ago. Brightly colored shards of the small mosaic glass lamp he gave me reflect light beautifully and mysteriously. A tight shot of the lamp appears in the center of the photo collage that accompanies this post.
That glowing central image anchors the photos around it of life experiences that continue to warm me: extended family interactions, long-term friendships, involvement with grandchildren in the last 10 years, and the ever-heartwarming beauties of nature and other places I notice the Divine.
Many people have made a difference in my life: professors who helped me find a profession, pastors and contemplative friends and spiritual directors who have modeled a spirituality I find compelling, parents who raised me well and have allowed me to journey with them into old age, our children and their spouses who invite me to spend quality time with their children and continue to challenge us in positive new directions.
Treasured gifts of experience and endurance come to mind as well. Our son-in-law gave the women in our family (his wife and daughter, our daughter-in-law, and me) a Women's Day Out gift one Christmas, which we experienced together on a warm April day with trips to a theatrical production of Peter Pan, a pleasant coffee shop, our favorite lunch spot, and a nail salon. What an extravagant, pleasurable, memorable day of togetherness that gift offered. And the warm memories endure…
Two Mother's Days ago the family surprised me with a landscape design plan, which was installed during the fall of 2015; it has afforded me much pleasure already as I have watched it come to be last fall, winter over, and return to life again last spring before it produced spring and summer flowers followed by beautiful fall color. 
Jim's long-term employer gave us the opportunity to travel together as a family every other summer when our children were small as he took students on trips to Europe. That gift gave then, and it continues to give now as we still love travel and exposure to cultures other than our own.
Twice in my life I have met quite unexpectedly people who have become important to me in life-changing ways. When our daughter went to Belfast for nine months with Mennonite Mission Network between high school and college back in 2000, she began second-guessing her decision, so that I found it difficult to leave her after spending 10 days helping her get settled.
By happenstance (or more likely Providence), I met a couple from Belfast in the Dublin airport as they were headed for Boston and I was returning to the USA. They invited me to airport tea and inquired about what brought me to Northern Ireland. Upon learning that Meg would be staying in Belfast until June, they committed to making a connection with her on their return from Boston.
I believed that they would, though my family teased me about the airport pickup and wondered why I expected them to keep their promise. Nearly three months passed before we learned that they had, indeed, made a connection. No amount of looking for the organization she was with had produced results for quite some time, but one night on an unseasonably warm walk to dinner that December, they passed an open outer office door which listed the names of organizations lodged there, including the one where Meg was a volunteer. They inquired of a doorman whether or not an American girl worked there and made contact soon after. Their care for her was the best gift that holiday season, and one that I have been grateful for over and over these past 16 years.
In the fall of 2009 the gift of another important connection came to me, again with no orchestration on my part.  As a 16-year-old, I lost a boyfriend in a truck accident and 12 years later my 18-year-old brother died in a car crash.  I did not do sufficient grief work around either of those painful deaths, but, miraculously, incentive to unearth that old pain arrived with a most unexpected crossing of paths with my boyfriend's younger brother, whom I did not recall.
We found a way to walk that journey together and eventually were able to recommend that our high school establish a memorial garden to remember our brothers, other students who died before graduation, and all alumni no longer living. Not only did we plan and execute a worship service and dedication event for the garden, but I was able to introduce my high school classmates to the space, where we shared a variety of personal griefs and losses at our 50-year reunion in the fall of 2014.
I am grateful for all these good gifts.  I trust these vignettes will remind you of similar good gifts that have come to you.  Share your stories with your friends and journal about those stories so that they don't slip from your mind.  Invite your friends to do the same. 
Add a comment
December 19, 2016
By:  Jane Bishop Halteman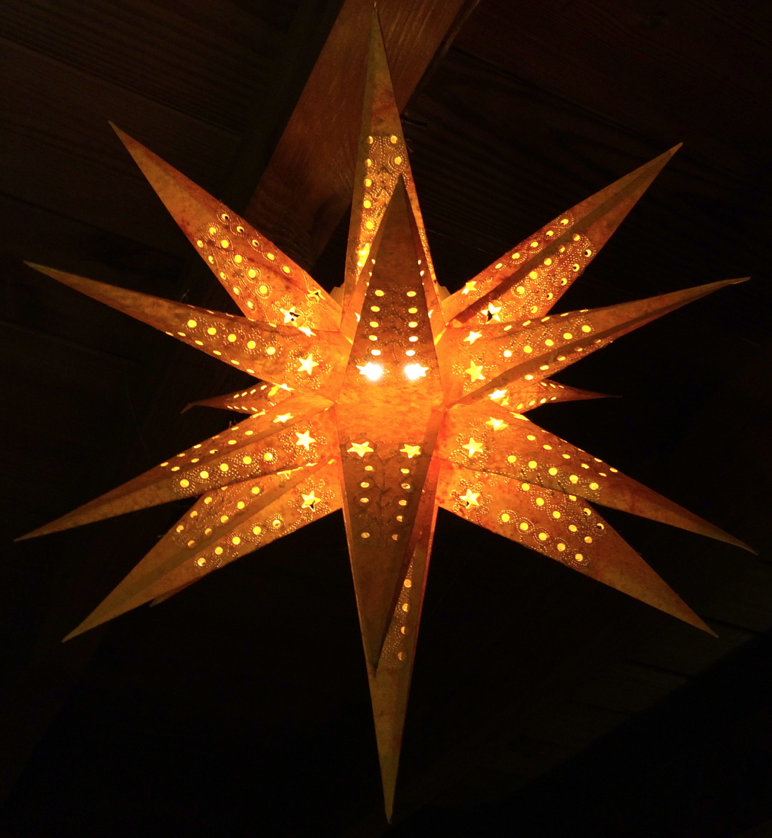 Late sunrises, early sunsets, the low arc of the sun across the sky each day, and lengthy noontime shadows announce we are moving toward the winter solstice, marking the year's shortest day and longest night.
It is during this season, when merriment and festivity take center stage and our culture screams glitter, that many churches, including ours, have chosen to acknowledge with a longest night service that Christmas can be a bittersweet time for those suffering grief and loss, whether the anguish of broken relationships or lost loved ones, the insecurity of unemployment, the weariness of ill health, the pain of isolation, the aches of poverty, violence, injustice, or, in this particular year, the unsettledness left in the wake of a very contentious election cycle and fear for the marginalized. 
We will take time together to recognize our sadness and yearning to know God's presence in the midst of pain Wednesday, December 21, at 7 p.m.  Join us in the sanctuary to declare that we experience darkness in many ways, even (or perhaps especially) during our culture's long holiday celebration encompassing Thanksgiving, Christmas, and New Year's Day.  At this time of the year, when daylight diminishes to barely nine and one half hours, it can be difficult to imagine our lives six months from now when daylight will prevail once again for 15 to 16 hours.
Called a Blue Christmas service in some circles, the longest night observance offers space away from the constant December refrain reminding us that this is the season to be jolly.  For some, this Christmas may be the first year without a loved one or a job or perhaps the first year with new knowledge of a serious health issue.  For many, the season becomes a particularly difficult time of balancing painful losses as others are celebrating their joy with family and friends.
As we move through this darkness of the winter solstice and begin the return to longer days and shorter nights, we pause during the longest night service to remember the dark times in our own lives and the lives of others.  We will witness the lighting of our Advent wreath candles, with the first candle representing our own grief, the second our courage, the third our memories, and the fourth our love.  Participants also will be offered the opportunity to light candles and plant them in sand to recognize burdens, griefs, sorrows, or whatever makes Christmas a "blue" time for themselves, others, and our world. 
Join us to proclaim that, even in our despair, God promises to walk with us as we experience insecurity, grief, and isolation.  We will find solace together in this hope, with prayer, scripture reading, music, and quiet time as we look toward the dawn on the other side of the longest night. 
This Jan Richardson post from December 2015 at the Advent Door describes how she has journeyed through the grief of losing her husband during Advent several years ago:  "If I have learned anything about grief in the past two years, it is that grief is a wild creature. Grief will resist every attempt to tame it, to control it, or to keep it tidy and well-behaved. Rather than managing it, grief asks instead that we tend it, listen to it, question it. One of the surest ways to calm it is to give it some space in which to speak—or to holler, or weep."  
Richardson describes new ways she has learned to tend her grief as she notices more about the boundaries between heaven and earth, new methods of opening herself to knowing, more options for practicing the art of intentional remembering, and the discovery of darkness as a place where God meets us.
"Comfort, O comfort my people, we hear God cry out in an Advent text from Isaiah (40:1). If, in this life, I cannot do away with grief, then I pray that I will at least enter into it with a heart open to this comfort, this solace that is one of the greatest treasures God offers us in the landscape of this season. This comfort is no mere pablum, no saccharine wish. And though it is deeply personal, it is not merely that; solace does not leave us to our own solitude. True comfort opens our broken heart toward the broken heart of the world and, in that opening, illuminates a doorway, a threshold, a connection. It reveals to us a place where, in the company of heaven and earth, we can begin anew, bearing forth the solace we have found."
And in the midst of this darkest time of the calendar year in our part of the world, when too much cold and snow and ice lead some of us farther down the road to despair, warm yourself with this story about kindness, which reveals how a Muslim-owned restaurant in London is offering a free meal to elderly or homeless persons who would otherwise be alone on Christmas day.
You may find it a useful spiritual discipline to watch for the care of strangers who meet you with kindness when you least expect it.  I was the recipient of unexpected care last week at the Grand Rapids Trader Joe's store where I shopped for snacks for long-time friends who would be hosting family and other guests this past weekend in connection with the memorial service of their 33-year-old son.  "Wait a minute…don't go yet," the check-out clerk said after I had completed the transaction, explaining a bit about my purchases.  She ran over to the TJ's flower kiosk and came back with a beautiful bouquet of yellow tulips for my friends, a big hug for me, and a few tears all around. 
May our longest night service equip us with small tokens of comfort we might carry to others.
Add a comment
December 12, 2016
By:  Jane Bishop Halteman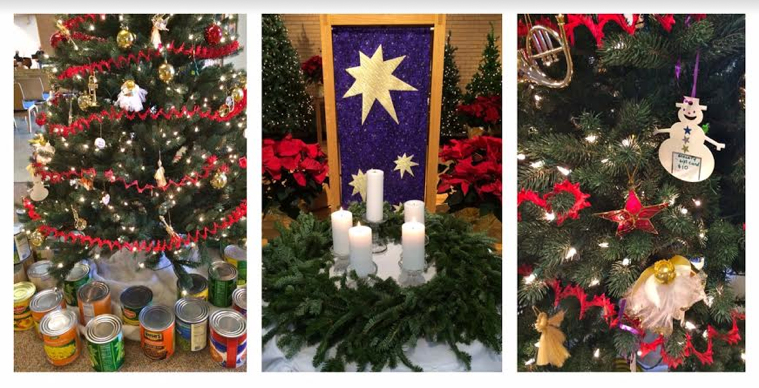 Advent 3…collecting canned goods and grocery cards
Pastor Janice told the story in her sermon at Kern Road Sunday morning of Russian composer Igor Stravinsky's interaction with a violinist who became frustrated with attempts to play well a very difficult Stravinsky piece.
In response to the less-than-masterful attempts, Stravinsky replied that he loved "the sound of someone trying to embody" the piece, despite whether or not it was played to perfection, Janice told us, pivoting next to a comparison of how the Divine might respond to our mostly less than perfect attempts to live out God's dream for the world.  "God loves the sound of people trying to play that song," she assured us.
Suggesting that the simple act of friendship can go a very long way toward building bridges and making a difference, she ticked off a list of the marginalized who might feel threatened in our present-day culture and wondered aloud what it might take "for all of these to be provided with a safe place, a place free from danger.  How will God make this happen?" she asked us.   
In response to her own question, she suggested that "friendship is one way we can try to play that song."  The Advent 3 scripture describing Mary's visit to Elizabeth in Luke 1:39-56, according to Janice, reveals how Elizabeth gives Mary the gift of friendship…two women's friendship embodies God's reign."
And then she shared a story about friendship which made me perk up my ears upon hearing her mention Roy Hange, who grew up some years behind me at Line Lexington Mennonite Church, my childhood home congregation back in eastern Pennsylvania. 
Mennonite World Review's (MWR) November 29 story entitled "MCC's crisis response in Syria is its largest ever" describes Roy's impact, which began with a friendship:  "The humanitarian work of Mennonite Central Committee in Syria during this time of war grew out of the placement of a single worker with the Syriac Orthodox Church 25 years ago.  It's hard to believe that the presence of one English language teacher [Roy Hange] in 1991 became a relationship that has lasted for 25 years and has helped hundreds of thousands of people in their daily lives," said Mor Ignatius Ephrem II, patriarch of Antioch and All the East, at a Nov. 12 celebration of MCC's 25-year relationship with Syrian partners."
According to the MWR article, the celebratory evening featured "a photo presentation chronicling MCC's many involvements over the past 25 years: providing English teachers, supporting developmentally disabled adults and orphans, funding a prison ministry, helping Iraqi refugees who fled to Syria, and supporting exchanges," such as a visiting Mennonite choir.
And further, the article explained, "in a video created for the celebration, the Middle East Council of Churches enumerated ways MCC had helped displaced Syrians and struggling host communities through that one partner alone:  providing 2,122 infant kits, 29,398 school kits, 38,775 hygiene kits, 15,772 blankets, 6,156 relief kits, 382 pieces of medical equipment, 20,386 winter-clothing kits, 5,720 heaters, 25,222 pairs of shoes and much more, benefiting in some way more than 248,000 people."
Following Janice's sermon which gently challenged us to "offer a safe place for those in need as we embody God's reign," it seemed quite appropriate to  spend the afternoon at South Bend Civic Theater's interpretation of It's A Wonderful Life, where we heard George Bailey's guardian angel Clarence say these concluding words: "No man is a failure who has friends.  Thanks for my wings!"  If you haven't seen the 1946 movie or a theatrical production of it, check out this story of a frustrated businessman who gives up his dreams to help others.  Eventually Bailey learns from his guardian angel, who is working on earning his wings, how different the lives of his friends and family would have been had he, George, not been born.   
What are some little things we can do right where we are in our own neighborhoods or our shared church community?  This NPR story depicts how one congregation's hand-painted outdoor sign has morphed into a colorful yard sign that is making its way across the country.  (Unofficial word on the street is that signs will soon be available to KRMCers.) We are engaged at Kern Road during the season of Advent in collecting canned goods for a local outreach to the homeless and in purchasing grocery gift cards for families in need.  I can only begin to imagine the efforts in which we may be involved as individuals.   
This parting thought from Parker Palmer seems applicable to the waiting that continues as we move past the third Sunday in Advent with much need evident all around us:  "None of us can save the world. But as more of us learn to live more simply "on winter's margin"—sharing whatever crumbs we have with those who have none—together we can survive the winter and thrive when spring comes again, as it must, as it will." 
Add a comment