Glimpses of Healing and Hope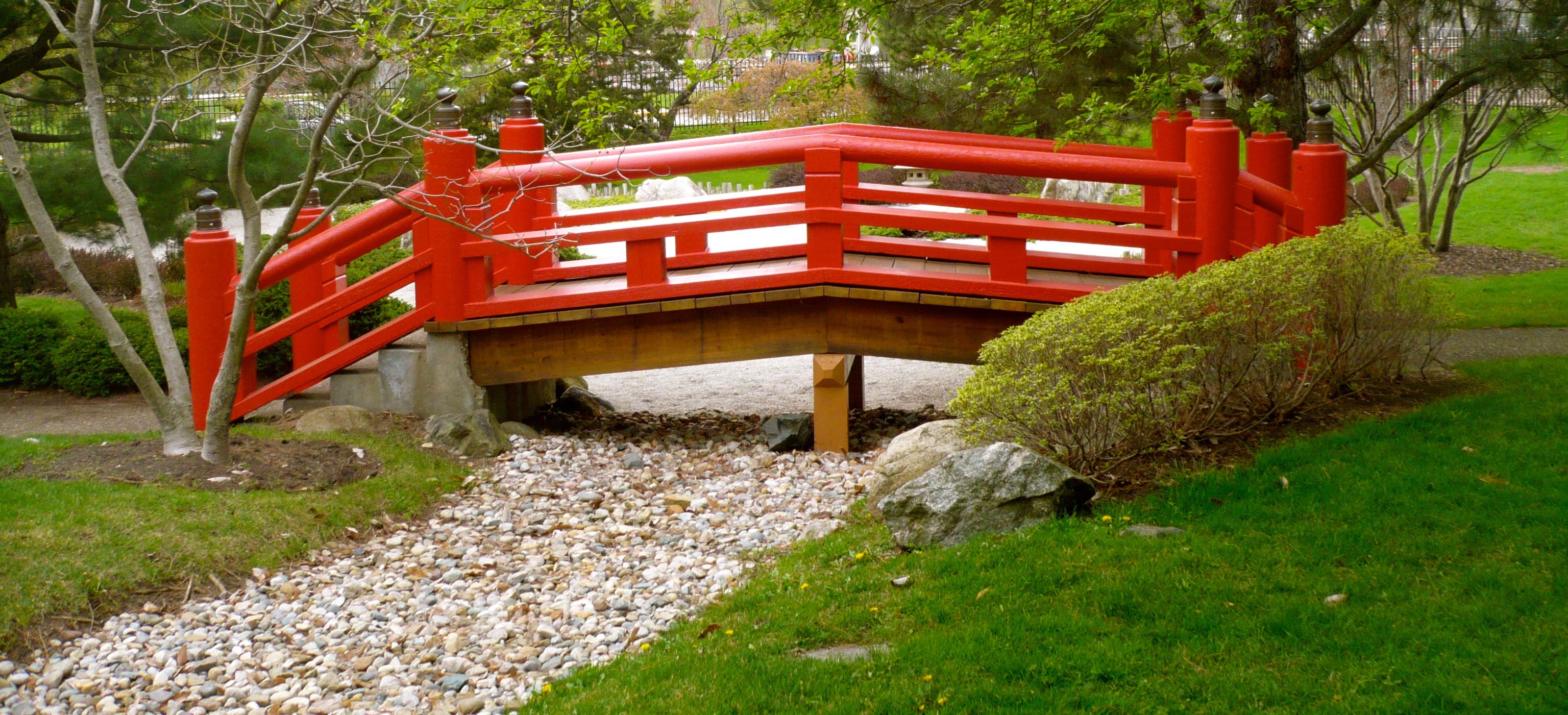 December 5, 2016
By:  Jane Bishop Halteman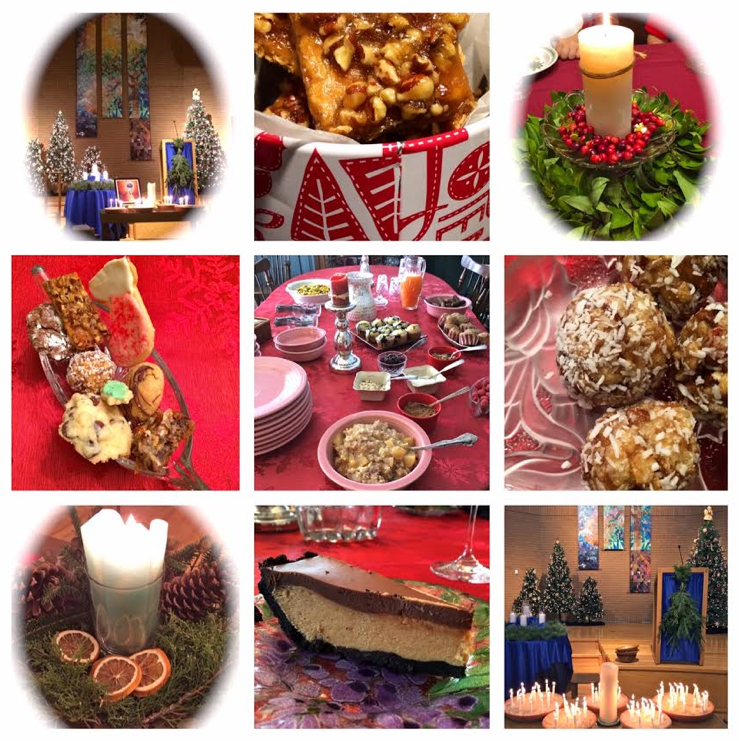 Kindling God embers as we share the warmth of the season...
Joan Chittister offers thoughts on Advent in her most recent weekly e-mail:  "Advent is the season of waiting. Its function is to remind us what we're waiting for as we go through life too busy with things that do not matter to remember the things that do.  When year after year we hear the same scriptures and the same hymns of longing for the life to come, of which this is only its shadow, it becomes impossible to forget the refrains of the soul."
Still awash in post-election news that besieges us on a daily basis, it may seem difficult to focus on the refrains of our souls in order to answer the questions that Chittister claims Advent requires of us:  "Advent asks the question, what is it for which you are spending your life? What is the star you are following now? And where is that star in its present radiance in your life leading you? Is it a place that is really comprehensive enough to equal the breadth of the human soul?"
On Day 8 in The Mennonite's 2016 Advent blog post, Marlene Kropf, professor emerita at Anabaptist Mennonite Biblical Seminary, suggests that "during the dark days and nights of Advent, we open our hearts to our deepest longings:  we want everyone to be free, to be safe, to be welcome at the table and to have enough to share. Even though our earthly rulers regularly and thoroughly disappoint us, we can't forget Isaiah's dream-like vision of a world where justice and compassion are everyday virtues, lived not only by rulers but by everyone, great or small."
Two days earlier in the same Advent blog series Amy Gingerich, MennoMedia editorial director, observes that "Advent is a time of living in tension, a time between celebrating God's presence now and awaiting God's peace in the future. A time of knowing that God's peace is at hand and God's peace is still on the way.  It's a time for us not to wait and see what policies incoming political leaders will enact but to get ourselves into action:  our neighbors and neighborhoods are hurting now."
My prayer for us at Kern Road during Advent is this one with which Gingerich closes her December 2 blog post:  "In this season of Advent, I pray that each of us be given God's heart for righteousness, that we would defend the cause of the poor, that we would give deliverance to the needy….Let's not throw away our hopes and dreams for God's peace to reign."
And I love this blessing from the Grand Rapids Dominicans which arrived in my inbox on Friday:  "May the God of Passion bless you. May God fire in you an eagerness for the Kingdom, an enthusiasm for the good news of salvation. May you be energized by faith with an intense awareness of God's presence and activity in your life. May the divine energy in you kindle the God embers in each one you meet. May the God of Passion be with you."  (© Maxine Shonk, OP) 
I notice that some of my friends are beginning to respond to Gingerich's call on the local, micro level with the passion Shonk suggests; friend Molly reports that "I am hosting a tiny Christmas party for several little guys who have been displaced recently...the elementary school teacher in me has surfaced! We'll be listening to The Chipmunk's Christmas CD, watching a vintage kid's Christmas movie, baking cookies, making marshmallow snowmen, etc."
Sometimes, in preparation for reaching out to others, we benefit by tending to self-care and rebuilding our own fortitude first.  I spent the weekend discharging November despair by going to three holiday concerts (at Goshen College, Kern Road, and Saint Mary's College) and listening to The King's Singers A Cappella Christmas Songbook.  (Many thanks to friend Jeremy for the latter prompt.)
Reading about a gratitude jar (see this Pinterest link for more info) reminds me of how taking time to give thanks helps rebuild a semblance of joy where a sense of hopelessness threatens to overwhelm.  And beginning to post photos in the December Reflections 2016 challenge offers restoration in two ways…both in the process of creating my own photos and as I find space for solace and reflection in the photos of others.  
I noticed myself taking fresh courage as I decorated our Christmas tree, reminiscing about where each ornament originated (some reminding me of family and friends, others of special occasions or bygone eras) and which phase of our family life it represents.  What opportunities for a personal reboot will you allow Advent to offer this season so that you might be enlivened to listen well to the refrains of your own soul, to take action in hurting neighborhoods, to kindle the God embers in others?  
Add a comment
November 28, 2016
By:  Jane Bishop Halteman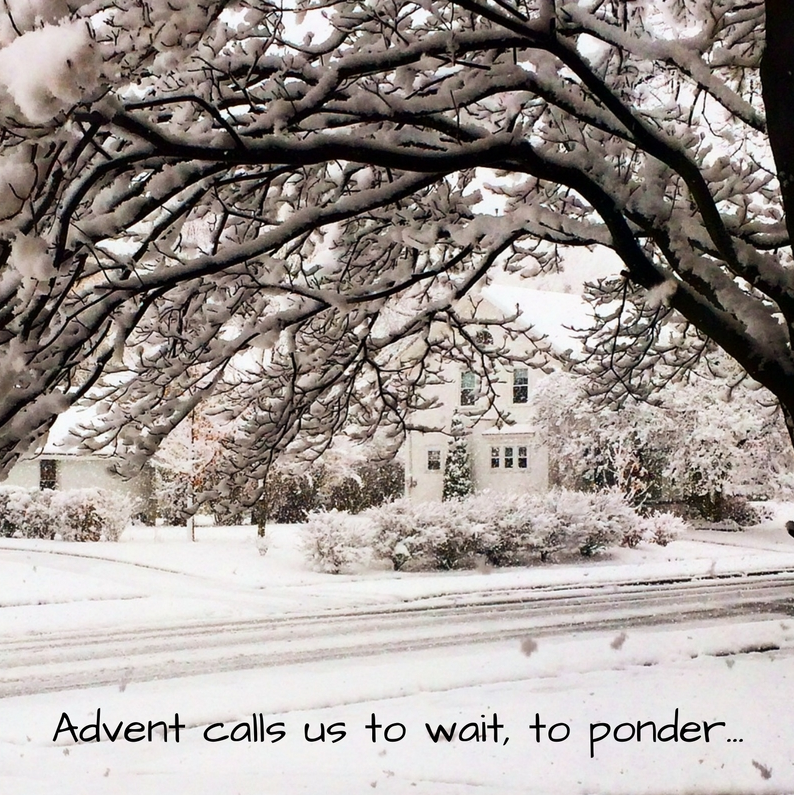 Despite the fact that the liturgical year has shifted from ordinary time into its annual focus on Advent, which marks that period of waiting for the birth of the Christ child and the start of the new church calendar four Sundays before Christmas day, I find myself dragging election distress into this season of waiting, pondering, embodying.  As we continue to become more aware that many minority groups living among us in this country now feel less welcome in our midst, perhaps bringing post-election baggage into Advent is to be expected this year.
Christine Sine said this in her Advent 1 post Sunday at her blog Godspace: "God's home is always open to the hurt and the broken, the lost and the lonely, the homeless and orphaned, the rootless and forgotten, those needing saving from themselves, requiring rescue and release. There is no rejection here, only unconditional love."
How might we, the people of Kern Road, I wonder to myself, find a way to be sanctuary for those who feel threatened, unprotected, frightened, at any kind of loss during this uncertain post-election period?  How might we make our space a place of "no rejection here, only unconditional love," particularly for those feeling less than cared for at this time?
To orient us to the embodied waiting of Advent, Janice spoke in her first Sunday of Advent sermon about a variety of physical waiting experiences to which we might relate:  perhaps we are waiting for bodily healing, perhaps we are awaiting relief from grief or loss or other emotional brokenness, perhaps we are waiting for pregnancy or adoption, to lose a tooth, to get taller, to build physical endurance. And she asked this thought-provoking question:  "How does God want to be carried in our bodies?" 
My personal response, triggered, to be sure, by election fall-out, shouts inside of me that now is the perfect opportunity for us to speak out on behalf of the marginalized, to extend a welcome to all.  As I was completing this post Sunday night, I read a poignant account of a scenario which took place the Wednesday before Thanksgiving in a 45-minute line at a Los Angeles grocery store checkout.  Upon hearing the white male behind him use vulgar hate language about women, another white male spoke up after a long silence from bystanders:  "I'm sorry, everyone, but I must ask for some support in addressing this….Someone look up because I can't do this alone." He reports that people who had been looking down "began to look up. I began to cry and I don't know why but I couldn't stop. I continued telling him" that his comments were inappropriate and that I would not "allow them in my world."
What brought this man to the recognition that he needed to speak up?  "I suddenly flash to a remembrance of me as a 6-year-old child. A family member once owned a home that was part of the Underground Railroad. We'd sit behind this concrete slab under their deck and talk about what happened here. Even as a small child, a young, white man myself, I said I would die before I let that kind of open hate live in my world. I made the same resolution when I learned about the Holocaust in junior high. And I felt that exact same fire now, in the grocery store." 
In what ways can we join forces across America, and particularly in our own space here at Kern, to step up/speak out on behalf of the marginalized?  As the young man who shared the above experience reported, "Together, we silenced hate. We made the choice to look up. And we shared a moment. I was overwhelmed with emotion and fear before I decided to speak, but I asked for help...and help came forth, strongly and beautifully."
Other thoughts from Janice's sermon:  "In what ways are you waiting for God's promises to be fulfilled, and how is God waiting?"  And, answering her own question, she continued:  "God is waiting to call forth people to carry God's way into the world…God longs to use us to embody God's hope for the world," God's dream for the world.  
If you are seeking ways to mark the days of Advent so that you might embody the season or build your own confidence to speak up or step out, try one of these on-line daily meditation options:  Goshen College's Advent devotions or Upper Room's photography challenge.
Other encouraging stories for a time such as this include a Notre Dame/Saint Mary's on-line Observer post discussing "compassion, civil discourse, and concrete action" (including comments from panel discussant and KRMC member Megan), this Southern Poverty Law Center list of ways to challenge hate, a majority immigrant church's response to vandalism, and this Guardian commentary by Barbara Kingsolver on how we might be called as American people of faith to speak up for the marginalized, stretching beyond our typical ways of being, perhaps, to embody inclusion for the outsider.  The latter is a tough one…don't read it if you aren't ready for Kingsolver's call to action!
I stumbled across these hopeful posts at Sine's Godspace site:  "Meanwhile the world goes on…" (see Mary Oliver reading her poem Wild Geese here) and Wendell Berry reading his A Poem on Hope here.
Add a comment
November 21, 2016
By:  Jane Bishop Halteman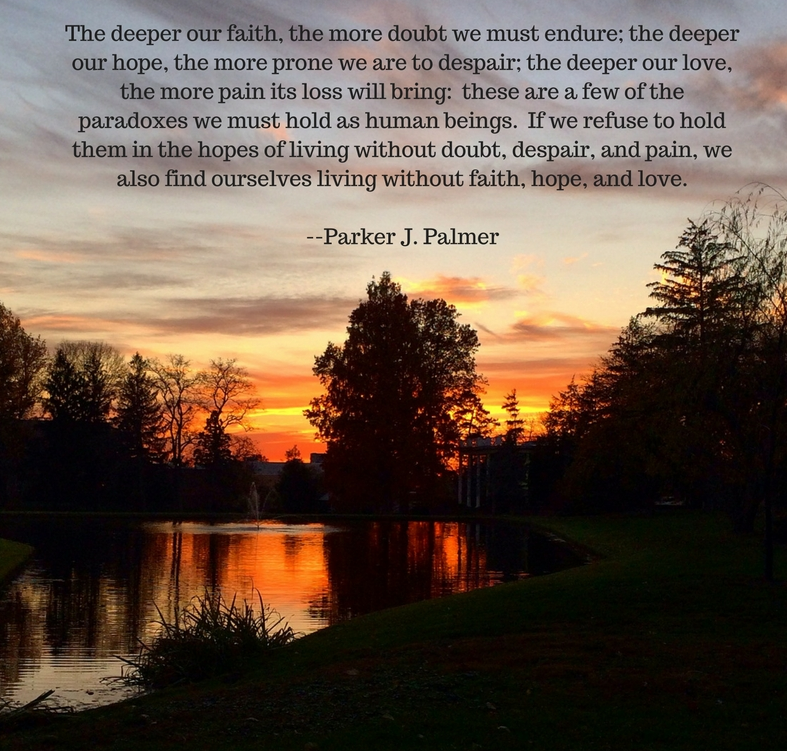 photo by Jane Bishop Halteman
Parker J. Palmer said the following in a Facebook post about the state of many in our country this past week:
"For millions of Americans, this is a time of doubt, despair, and the pain of loss.
"I have no 'remedy' for this widespread suffering—and if I said I did, you'd know you were hearing from yet another con man.
"But this much I know to be true: doubt is the other side of faith, despair is the other side of hope, and the pain of loss is the other side of love.
"The words (inscribed on the photo above) come as close as I can to saying why we must learn to hold our doubt, despair, and pain—until we can reclaim our belief, our hope, our love.
"We can hasten that day by joining in the never-ending struggle for love, truth, and justice in whatever ways we're able.
"As Wendell Berry has reminded us, big problems never have one big 'fix.' They yield only to a million-million human scale answers to the question, 'Under these circumstances, what's the right thing to do?'"
In response to Palmer's musings, one of his readers offered this Mark Nepo quote:  "After all these years, I'm beginning to see that tranquility is the depth of being that holds what we think and feel, not the still point after we've silenced what we think and feel. Serenity is the depth of being that holds difficulty, not the resting point after we've ended difficulty. And peace is the depth of being that holds suffering and doubt, not the raft we climb on to avoid suffering and doubt. This leads us to joy, which is much deeper and larger than any one feeling. Happiness, fear, anxiety, contentment, doubt, regret, unworthiness, anger, despair—all these and more are the waves that rise and fall in the sea of being."
My solo drive to PA a few days after the election allowed for many prayerful tears, brought on by election trauma and intensified by news I did not want to hear about the son of a soul friend.  While visiting my parents provided a good distraction from election fallout, I kept one eye on social media where I was horrified to learn from a peace and justice compatriot that she had spotted white supremacist leaflets on her walk to work in South Bend.  Eventually, becoming nearly seasick in response to "the waves that rise and fall in the sea of being," I shifted into resource-gathering mode to work at combatting the fear and despair settling upon me for the many who have been singled out in our country as different from the majority. 
I borrowed Cindy Crosby's term "spark in the dark" from last week's edition of Tuesdays in the Tallgrass and began watching carefully for every ember, every spark of light that might come my way in this perceived darkness.  And sure enough, the sparks began flaming toward me:  the evening my dad surprisingly engaged in conversation when an unexpected visitor stopped by, this delightful PBS documentary on Three Rivers Spirituality (if this video does not post, read the transcript option) by correspondent Judy Valente posted in Religion & Ethics Newsweekly, these amazing renditions of the late Leonard Cohen's Hallelujah. YouTube is full of endless examples of upbeat music.  I added this Canadian Tenors version of the Cohen favorite as another of my best-loved for listening in the midst of despair.  Or this one where Oprah surprises the Canadian Tenors with an appearance by Celine Dion.  Or the 12 Tenors singing You Raise Me Up.  Here's another good story that I shared a year ago; a friend resurrected it again this week…it seems consoling when the world suddenly appears to be less safe for the other than it used to be. 
There were these comforting words from poet David Whyte:  "The antidote to despair is not to be found in the brave attempt to cheer ourselves up with happy abstracts, but in paying a profound and courageous attention to the body and the breath, independent of our imprisoning thoughts and stories, even strangely, in paying attention to despair itself, and the way we hold it, and which we realize, was never ours to own and to hold in the first place. To see and experience despair fully in our body is to begin to see it as a necessary, seasonal visitation, and the first step in letting it have its own life, neither holding it nor moving it on before its time."  For more on Whyte's approach to despair, see this link.
From Joan Chittister, I found these encouraging words on speaking up:  "Jesus left to all of us the obligation to speak up on issues that threaten to erode our humanity. To speak out for the innocent and oppressed. To speak on, however long it takes and whatever the pressures ranged against us. To speak up when we hear around us the strategies of those who would balance the national budget by denying the hungry food stamps, and children good education, and the unemployed and underpaid decent lives, and the strangers in the land a way to become community.  Our obligation is not to be like those who would secure themselves by making others insecure. Our obligation is to be like Jesus."
Toni Morrison, talking about the artist's task in troubled times from this week's Brain Pickings, writes that "this is precisely the time when artists go to work. There is no time for despair, no place for self-pity, no need for silence, no room for fear. We speak, we write, we do language. That is how civilizations heal.  I know the world is bruised and bleeding, and though it is important not to ignore its pain, it is also critical to refuse to succumb to its malevolence. Like failure, chaos contains information that can lead to knowledge — even wisdom. Like art."
And finally, I discovered Sojourners' helpful list of 10 commitments we can make during a time when minorities feel threatened, starting with going deeper in faith, lifting up truth, rejecting white nationalism, loving our neighbors, and welcoming the stranger.
A Zero Balancing/Soul Lightening Acupressure session with my body/energy-worker friend helped release built-up pain and trauma from the past as well as some of the stress of the present, while Sunday's baby shower at Kern Road eased me back toward hopeful mode as I experienced the gathered community welcome this new little one into our midst in spite of the fact that our country no longer seems as much a sanctuary as I have imagined.  May we take small steps together to make our homes, our places of worship, our communities sanctuaries for the marginalized and oppressed.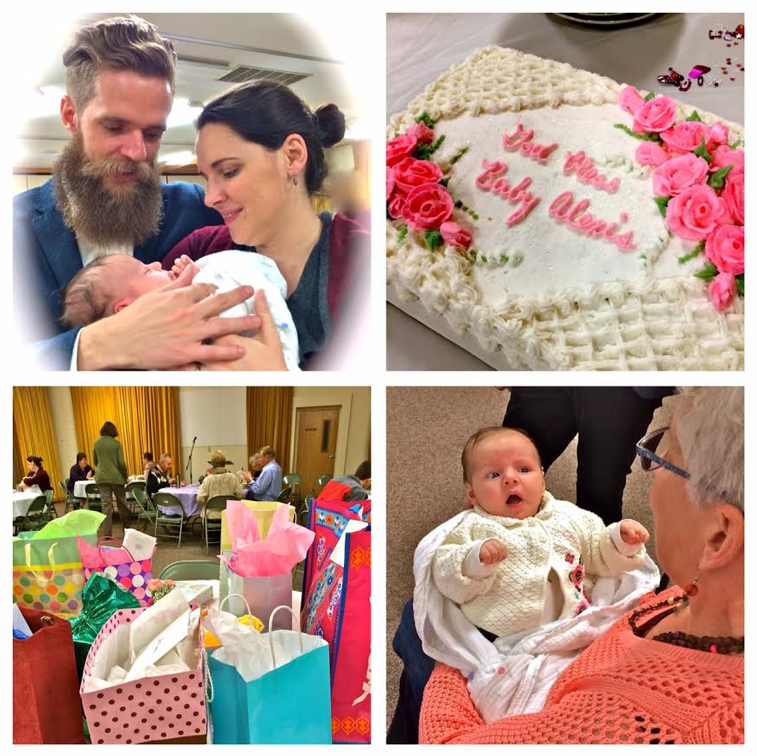 In spite of the "waves that rise and fall in the sea of being," we celebrated the arrival of baby Alexia!
Add a comment
November 14, 2016
By:  Jane Bishop Halteman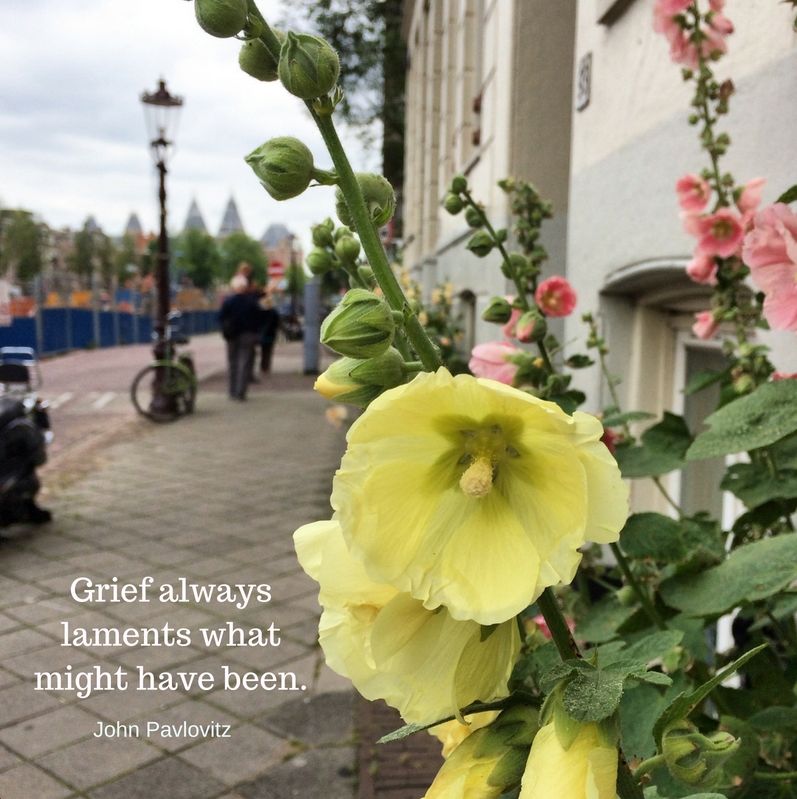 Despite whether our candidate won or lost this past week, I would be very surprised to learn that any of us feels good about negative election fallout that has surfaced since Tuesday night.  My social media feed has been flooded with stories about people who fear, with what seems due cause, changes that threaten to make this country a less safe place for them as minorities.
Bernie Sanders explained it this way:  the president-elect "tapped into the anger of a declining middle class that is sick and tired of establishment economics, establishment politics, and the establishment media.  People are tired of working longer hours for lower wages, of seeing decent paying jobs go to China and other low-wage countries, of billionaires not paying any federal income taxes and of not being able to afford a college education for their kids—all while the very rich become much richer."
So, yes, we see reasons why people are ready for change, but it seems to me that change which threatens the other should not be part of the new equation.
Our own daughter had this to say about her strenuous week in the classroom as a college philosophy professor:  "I can't believe how emotionally exhausting it is to teach right now. Each class today has included a litany of students' experiences of friends who have been targeted just since the election. One student had a fight break out on her floor. Another had three friends called the 'n word' yesterday. Another had a friend called a 'homo' as he walked across a different campus yesterday. I have heard stories of undocumented students outed and threatened publicly. It goes on and on and on. To their credit, my students—including the half that voted for the president-elect—are uniformly horrified by these events and united in their fear about what the future holds. We have normalized an incredible threat to the safety and inclusivity of our communities, and now we need to figure out how to fix it. Roll up your sleeves, people, this is not going away anytime soon."
Jonathan Merritt, writer on faith and culture, reports that "the protests on Fifth Avenue have garnered a lot of attention, but New Yorkers are posting their grief underground on tens of thousands of sticky notes. These emotional messages are slapped onto subway station walls across the city. The New York Times story on this protest is moving, but nothing beats the messages themselves," messages offering prayers and desires for love, hope, equality, safety.
One of my friends shared a brief note about "transgender youth suicides that occurred late Tuesday night/early Wednesday morning."  And the Kissing Fish Facebook page offered this list of fearful Americans who may have reason to be involved in protests beyond whether or not their candidate lost: "They're black Americans who hear talk of law and order and remember a racially charged stop and frisk program, or see an emboldened KKK holding a celebratory parade.  They're Muslim Americans who worry that spitting in their face is now okay and violations of their rights to assemble and their rights to privacy are about to come.  They're LGBT Americans who fear not just of the loss of marriage rights or restaurants gaining the right not to serve them, but of an administration that thinks it's more important to research electrocuting the gay out of them than AIDS.  They're Hispanic and Latino Americans who are scared their children will be bullied in schools, and their families ripped apart while their culture is mocked.  They're women who are wondering if we've normalized groping, and if their career endeavors will be judged by their face and body, and not their minds."
Many of us may feel we have no immediate access to preventing these sorts of discriminatory behaviors, but small ways of offering assistance or showing solidarity have emerged in these first few days since the election.  Sojourners posted this information for what to do if you see Islamophobic harrassment.  Safety Pin USA's Facebook page tells the story of the UK's referendum to leave the European Union, when "hundreds of thousands of British citizens took to wearing a safety pin on their lapel, a quiet and dignified gesture intended to signal to their immigrant brothers and sisters that they stood in solidarity with them against the tide of fear and hate that drove the Brexit decision.  Simply put, I say that, in the wake of the US election, we repeat the practice here in the states. Too many reports have already flooded the airwaves indicating a sharp increase in racially-motivated violence and intimidation across the country, and, while this simple act may not change that, it will demonstrate to those who are the targets of such aggression in your community that they have allies on the streets, and not just the Internet."  
Already, social media has suggested that perhaps this small act of wearing a safety pin trivializes the seriousness of the situation at hand, or that wearing the pin will make us smug about doing something and less likely to work at the larger issues, or that minority groups may take offense.  While I would be the last to deliberately offend, I also see that this solidarity move could be meaningful in a small way in some situations.  I will not judge people for wearing the safety pin or for not wearing it.  Two of my Facebook friends posted positive outcomes as they wore safety pins.  One shared this safety pin story:  "Yesterday in a thrift store in Normal, IL, a gray-bearded tattooed man thanked me for wearing a safety pin. We commiserated. There I have it. I talked with someone not like me in solidarity."  Another said, "I wore one yesterday and my daughter asked me why.  I said it's a way of letting people who are different from me know that I'm a safe person.  She was thrilled.  I did not expect her to notice it or appreciate its meaning.  It was worth it just for that."
Preparation for the job ahead of us can come in all sorts of ways.  My niece shared that, while cooking, she listened to an hour of Radiolab segments on laughter for much needed respite.  Strangely enough, comfort food provided a sort of self-care as our family struggled to make our way through last week.  I was delighted to find Trader Joe's (in Grand Rapids) had received their holiday shipment of turkey-less stuffed roast with gravy.  I bought three on Wednesday and they were gone by Friday…one with the Grand Rapids family, one with the South Bend family, and one for a late-night snack on the in-between day.  Sometimes you do what you have to do to maintain sanity and a small sense of well-being in spite of the world's condition!  How did you achieve that for yourself this past week? 
Friday I shared our home with a peer group in the morning, a directee in the afternoon, and family members for supper.  It felt good to offer warmth and hospitality to friends and family, kind of a preparation for opening myself to those I do not know who may need safe spaces in their lives, especially now.  In what ways might we at Kern Road begin to reach out during this difficult post-election season to those who feel threatened?  How might we provide sanctuary for the marginalized?  Our faith mandates that we stand with those who are bullied because they are different.  The plaque at the base of the Statue of Liberty says something very similar:  "Give me your tired, your poor, your huddled masses yearning to breathe free, the wretched refuse of your teeming shore. Send these, the homeless, tempest-tossed to me, I lift my lamp beside the golden door!"
Before we can be there for others, we need personal fortification, our own resilience strategies, our own ways to work at repairing the breach, our own understanding of the grief we suffer.  With regard to the latter, John Pavlovitz says this:  "Grief always laments what might have been, the future we were robbed of, the tomorrow that we won't get to see, and that is what we walk through today. As a nation we had an opportunity to affirm the beauty of our diversity this day, to choose ideas over sound bytes, to let everyone know they had a place at the table, to be the beacon of goodness and decency we imagine that we are—and we said no.
"The Scriptures say that weeping endures for a night but joy comes in the morning. We can't see that dawn coming any time soon.
"And this is why we grieve."
I visited an out-of-town church Sunday morning; one thing of many that I took away with me from that service was the worship leader's statement that "today is the day that we grow bigger than our differences."  I hope we can find ways to live into that sentiment.  I also look forward to working with other Kern Roaders to bring Phileena Heuertz' words to fruition in our own setting:  "America is not just for white Christians. America is for all people, regardless of race and creed.  And regardless of what kind of government is in power, we all have a responsibility to walk the hard road of love to heal our nation."
Add a comment