Glimpses of Healing and Hope
Glimpses of Healing and Hope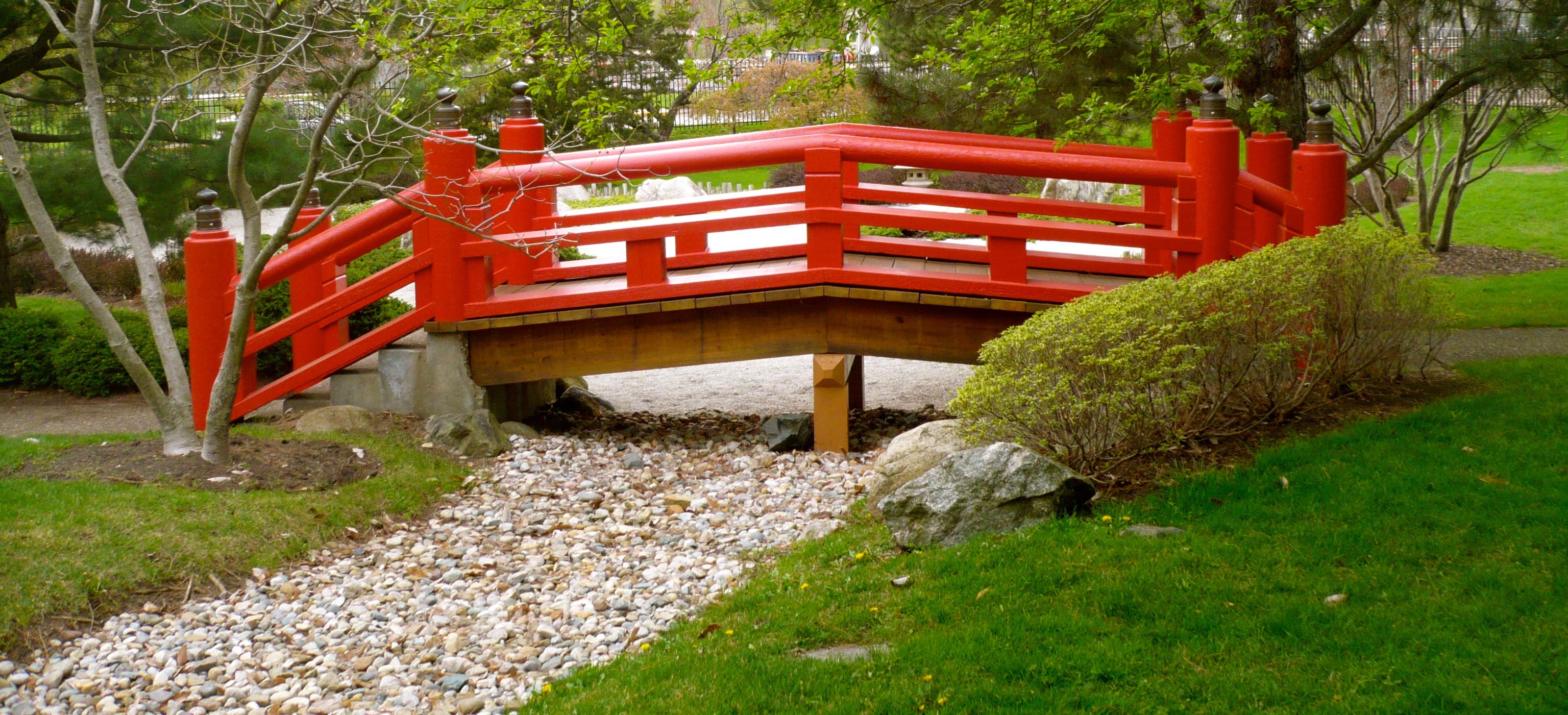 April 10, 2017
By:  Jane Bishop Halteman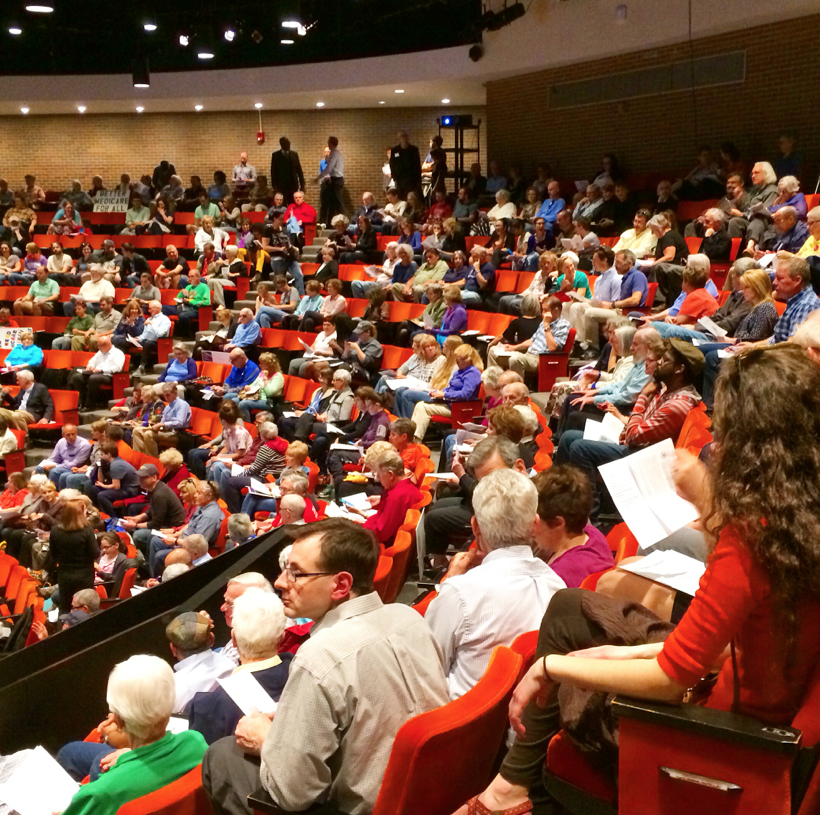 Town hall:  caring about our neighbors
Jan Richardson's April 5 Painted Prayerbook entry prepares us for the Palm Sunday experience.  You can see the entire piece plus the beautiful image she created to accompany her post here, along with her Blessing of Palms.  Today's Glimpses of Healing and Hope column employs several paragraphs from her Palm Sunday account as a launching pad for this week's journey toward Easter, the culmination of the Lenten season.
Richardson suggests that the week leading up to Palm Sunday, celebrated the week before Easter, "invites us to consider how we are moving through our own journey—through Lent as well as through life. Are we allowing ourselves to be swept along by circumstances, traveling our road by default? Or are we seeking to walk with intention and discernment, creating our path with some measure of the courage and clarity by which Christ walked his, even in the midst of forces that may lie beyond our control?"
Swept along and traveling by default or creating a path with courage and clarity?  How do we find our way on new turf?  Perhaps, as Joyce Rupp notes in her poem Old Maps No Longer Work (in Parker Palmer's April 6 Facebook post), it is time to "toss away the old map."
In Rupp's words, "It is time for the pilgrim in me / to travel in the dark, / to learn to read the stars / that shine in my soul. / I will walk deeper / into the dark of my night, / I will wait for the stars, / trust their guidance, / and let their light be enough for me."   
Several times in my life I have been gifted by coming to know people I needed to encounter whose meeting I could not have orchestrated, though I am an experienced planner/organizer.  My brother met one of those sorts of people last week as he visited an open house at the elementary school he and I attended through sixth grade.
In all the years since our youngest brother died in 1974 at age 18 in a single-car accident a mile from home, we have not had (or created) occasion to seek out anyone on the scene at the time of his death, but my brother had the presence of mind to ask a volunteer fireman he met at our old school if he remembered hearing about Greg's death.      
"I was there," replied the fireman, who is also now mayor of our small hometown.  Eager journalist that I am, I cannot wait to talk to this man, to mine this opportunity which has fallen across our paths.  I have no roadmap for what's next, but I know there will be a subsequent step on the grief journey for our family, another opportunity to arrive at more closure all these years later.
In addition to navigating our individual lives, many of us find ourselves presently more involved in local activism.  A number of Kern Roaders were among approximately 500 persons who attended a moderated town hall on the Affordable Care Act (ACA) Sunday at Century Center in South Bend.  The two sponsoring groups, Northern Indiana Community Coalition on Health Care (NICCHC) and Community Wellness Partners, presented speakers who explained provisions of the ACA, as well as citizens who offered moving testimonials of their personal experiences with the ACA. Unfortunately, our invited congresswoman did not attend or respond to invitations to participate.   
JoAnn Burke, from the Center for Aging Studies, spoke of the country's aging population and the lack of a roadmap to sort out appropriate care for all.  "Ten thousand baby boomers turn 65 in this country every day; we have to roll up our sleeves and figure out how we are going to take care of all age groups," she said. 
"We don't know how to do it," she added as she talked about larger numbers of people living longer, perhaps beyond the time when adequate care can be provided by families as may have been the case when life expectancy was shorter. "Strengthening our nation's health care system is a task for all of us; it's a common decency to care about our neighbors," said NICCHC representative Debra Javeline in her closing comments. "With no leaders in our districts, we are now the adults in the room." 
Richardson writes that these weeks approaching Easter are prime times to ask, "How do we meet God in motion? How do we move toward the One who is already making his way toward us? Whatever circumstance we may find ourselves in, how do we participate in creating our path? What road is calling to us and has our name written on its stones? Will we go?" 
Whether you are presently most engaged by your personal or communal journey, consider the ways you are participating in creating your path. How will you meet the Divine, already coming toward you, as we transition to Easter living at the end of this year's Lenten journey?  
In the words of Pastor Janice in her Palm Sunday sermon, "Resurrection power prevails; how are you carrying love rather than violence into the world?" 
Add a comment
April 3, 2017
By:  Jane Bishop Halteman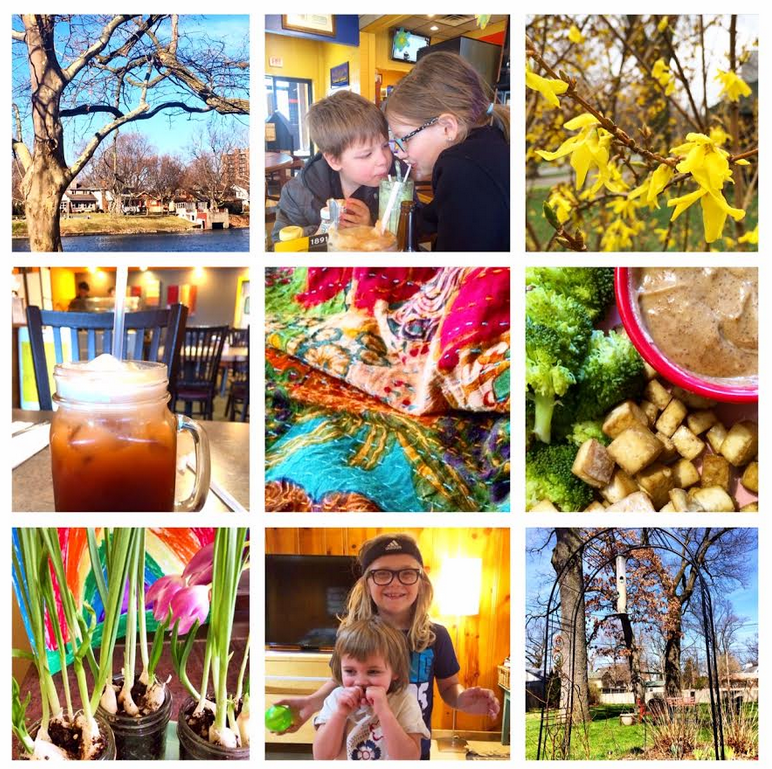 Plugging in, refueling (from recent #100happyday photos)
Parker Palmer hit another home run this past week as he shared May Sarton's poem "Now I Become Myself" on his Facebook page, along with some of his own questions for reflection.
Three of Palmer's thought-provoking queries suggest that we consider how our work shapes us, whether or not what we share of ourselves is a renewable resource, and how eventually we might come home to ourselves:
As I do my work, am I aware of how it is shaping me—even as I focus on shaping it and, through it, some part of the world?
Am I giving away that which actually grows in me, so that what I share is a renewable resource? Or am I experiencing the kind of 'burnout' that comes from trying to give that which is not mine to give?

When was the last time I stopped running long enough to 'live all of myself?' How can I up the odds that I'll have that experience again—the experience of coming home to myself at long last?
My own days of employment are behind me, but, even without the regularity of work, I sometimes ask myself questions related to Palmer's:  Where do I plug in?  Where do I steer clear?  Where do I refuel so that I can plug in at the places that seem most authentic to who I am? 
These kinds of questions emerge on a regular basis, even for retirees who happily have left behind work-a-day-world jobs to give more time to offering an occasional hand to our children as caregivers for the grandkids. It's been a busy few weeks, first assisting daughter's family while son-in-law was out of town and then pitching in for son's family while daughter-in-law did a conference in Atlanta.  This week, which is spring break for the kids in both households but not for their parents, will provide opportunity for the cousins to spend time together.
In addition to full weeks, I've managed to distract myself lately on the weekends with church and neighborhood involvement.  If you follow this blog regularly, you may have seen mention of attending John and Danile's hymn sing, prepping and organizing a meal for a KRMC family's move, watching our own church folks compete at table tennis, singing at a neighborhood choir festival, attending a local mosque open house. 
Between visits to area gardens and interfaith prayer services, attending concerts and local plays, celebrating birthdays and sharing meals with friends, I keep myself busy with restaurant outings, small group and area group interactions, committee meetings, reading, writing, and watching political news until I've heard once too often about the new administration's roll-backs that will affect our health, our children's education, the earth, and marginalize even further the already marginalized.
How do I handle questions about plugging in, steering clear, and refueling when I am distraught about the news?  I appreciated Barbara's quieting exercise Sunday morning at the start of her sermon as she invited us to breathe in the breath of the Creator and breathe out anxiety and fear, anger and frustration.  Our visio divina adult formation class offered opportunity to draw strength from each other and a friend's photography as we waited in the silence for a personal invitation shaped by the photograph and the circumstances of our lives.  We imaged new life, possibility, anticipation while sitting with a vibrant photograph of a dead iris.  
Small group later that day offered good food and fellowship, as we caught up on the details of each others' lives. Connections with family members rounded out the day's  fueling…talking to my 92-year-old mom and, after that, a long text conversation with my brothers about childhood memories sparked by an elementary class picture I ran across in my iPhoto library.  Yes, it is good to find ways "to live all of ourselves."
How are you coming home to yourself during this Lenten season?  How are you plugging in, steering clear, refueling so that, ultimately, you will be available to the other?
Add a comment
March 27, 2017
By: Jane Bishop Halteman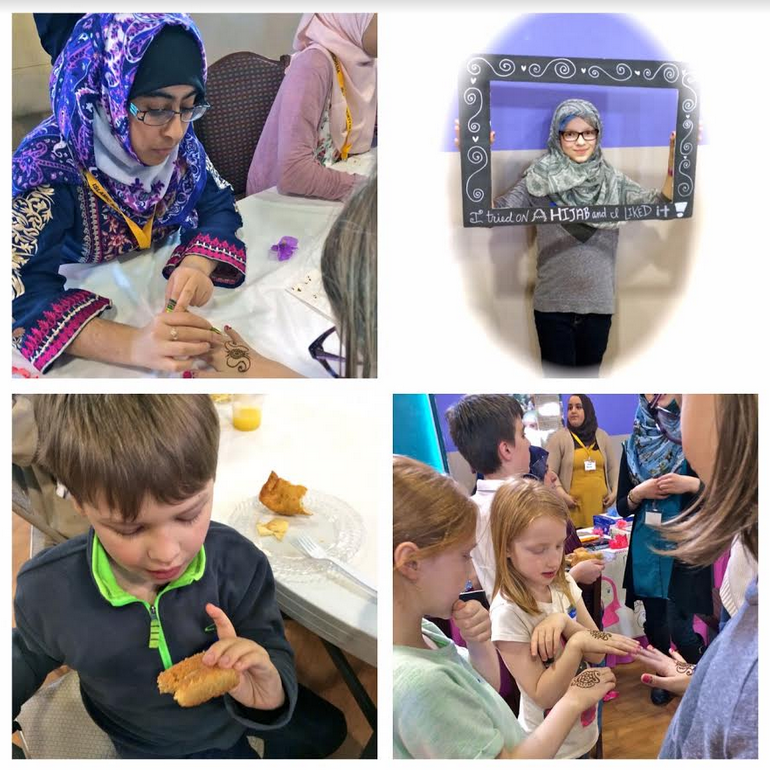 KRMC kids visit henna and hijab booths and sample amazing Mediterranean food! 
We arrived with grandchildren in tow at the Islamic Society of Michiana's (ISM) mosque open house Saturday about 15 minutes after the announced starting time.  The large parking lot already was packed and lines snaked out the door as visitors were greeted warmly both inside and outside the facility. 
Lingering a while in the outdoor kids' play area where we met another KRMC family, we eventually made our way to the front entrance of the community center, located next door to the mosque.  After signing in and receiving nametags, we visited the kids' corner, where a listening center and coloring crafts were offered.  A volunteer stationed there told us that the huge crowd, some of whom began to gather an hour before the announced starting time, was a wonderful surprise.
We had signed up in advance via an Eventbrite.com registration option attached to the mosque's invitation, but it seemed some attendees had not.  Wondering how many participated in the 2-5 p.m. event, I inquired at the ISM Facebook page about numbers after our return home Saturday.   I learned Sunday by early evening that, while officials continue to calculate attendance, best estimates put participants at close to 1,000!  
We also visited the henna and hijab booths and enjoyed sampling a lovely array of Mediterranean cuisine including potato samosas, spinach pie, hummus and pita, falafel, baklava…delightful dishes we were first introduced to back in the 80s by the family of a Palestinian friend and more recently have enjoyed in regular treks to local eateries like Aladdin's and Elia's. All of this, and more including Q and A opportunities with Imam Sirajuddin and others, a men's booth, observation of prayers, and tours, were offered with a generous, hospitable spirit at no charge.
According to the invitation which appealed to "neighbors of all backgrounds" to attend, "Mosque open houses and solidarity events across the country have drawn hundreds of people in recent weeks. There is a growing interest in getting answers and clearing misconceptions. This open house will help our neighbors and people of curiosity to educate, dispel myths, and remove fear of the unknown. It will provide an opportunity for the general community to get acquainted with their Muslim neighbors, learn about Islam and its various cultures."
The ISM, located at 3310 Hepler St., identifies itself as a non-profit religious organization, striving "to provide Michiana Muslims with spiritual, educational, and social activities. Our goal is to help area Muslims to maintain their Muslim identity, to live up to the ideals of Islam, to love God, and serve their community and country."
Participants were offered an evaluation form, a hallmark of most well-planned events, seeking feedback on the suitability of the open house time, snacks, presentations, and overall experience.  Another question asked if attendees might return for a future mosque open house.  KRMCers, if you missed the opportunity this past weekend, make sure you attend a future open house should one be scheduled!
One excited ISM Facebook follower reported after her visit to the "know your neighbor" open house:  "Got a henna tattoo, tried on a scarf, received calligraphy of my name translated into Arabic, had a tour, and talked to some really great people. When is the next open house?!"  Another said, "An amazingly happy time of fellowship with our neighbors!"  One of my Facebook friends responded positively to the "laughter, food, conversation, hospitality, and respect. This is the country, the America, that I want to live in."
And an enthused Instagram user shared this about her family's visit: "Learning about what makes our neighbors special and unique…love that they opened themselves up to us and answered our sometimes ignorant questions with kindness and warm hospitality.  #solidarity #equality #dispellingassumptions #loveothers"
Totally on target, enthused Instragram user!  What a fantastic way for our Muslim neighbors to reach out to welcome us during a time when our country's political climate has been less than welcoming to them.  
For more local coverage of the story, check out these links from the South Bend Tribune, WSBT, and ABC57.
What else might we be doing to become acquainted with our neighbors during our season of Lent?  "Exchange hospitality," says Michael Howes in a Mennonite USA article back in 2015.  "Both Mennonites and Muslims are big on interwoven families. We both put energy into maintaining a countercultural faith position, and transmitting that to the next generation. And we both love to eat, filling plates with a rainbow of foods." Finding common ground is a great place to begin.
As yard signs like the one below continue to proliferate across our South Bend community, we are pleased to give credit for their origin to our Mennonite brothers and sisters in Virginia!  This Glimpses of Healing and Hope entry offers more information on how these signs, which are available locally at Just Goods, came into being.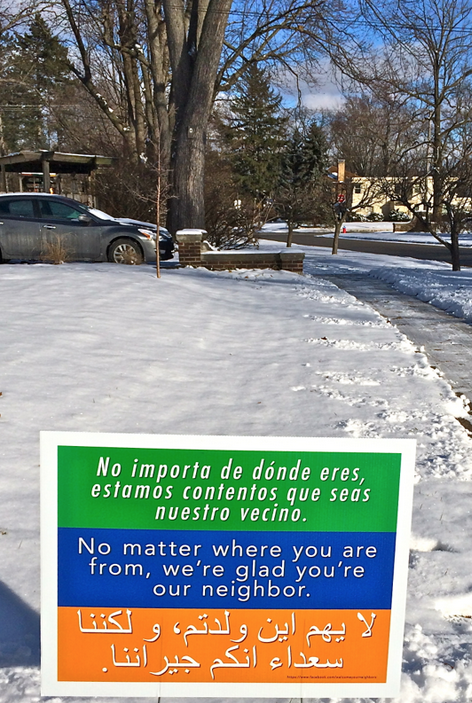 Add a comment
March 20, 2017
By:  Jane Bishop Halteman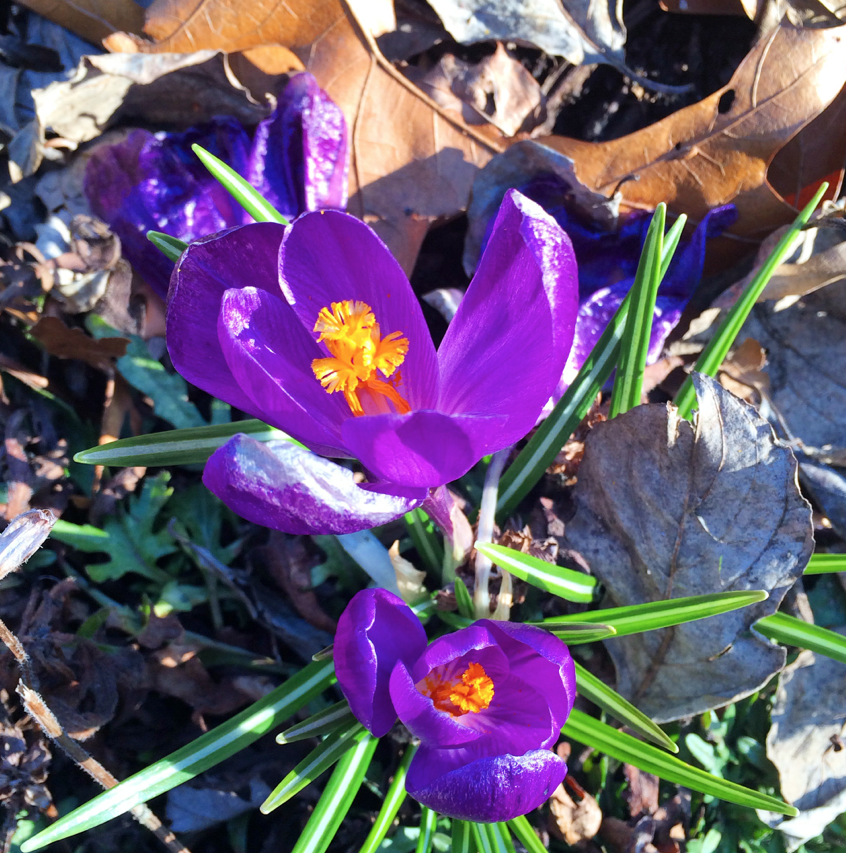 We look to spring to make all things new; in our part of the world, we anticipate the muddy soil drying out and eventually turning green, cloudy skies becoming blue again, birds who flew south for the winter returning.  Even our wintery spirits seem to lift as the sun shines longer and brighter, and evidence mounts that the earth is beginning another new cycle of growth. 
Macrina Wiederkehr, in her book The Circle of Life co-authored with Joyce Rupp, suggests that spring is a good time to "meditate on the return of life.  How are we, like the buds of the earth, opening to God and to others?  What secrets buried deep in the soil of our soul are being revealed to us?  How is the gospel of springtime unfolding for us?  What is the great blossoming in us?"
Like my embattled crocuses, who finally decided yesterday that it was safe to bloom after emerging from the ground two weeks ago, our wintered-over souls take new courage as days lengthen and signs of new life appear from amidst the left-over debris of last year's dried-out stalks and withered flowers.  The surviving crocuses, somewhat the worse for wear having weathered more winter since they poked through the ground, are blooming brightly but not without tatters and tears. They remind us that new life, new flowerings will follow pain, despair, failure, trauma. 
Many spring blossoms unfurled this past weekend for KRMCers who live in the western area group.  Not only did we welcome Vic and Nancy, who started their move Saturday from Buchanan, MI, to South Bend's Near Northwest Neighborhood (NNN), but some of us represented Kern Road Saturday night in a neighborhood choir festival hosted by the NNN, and others of us and the wider KRMC family watched four of our area group members compete Saturday/Sunday in the St. Joe Valley table tennis open.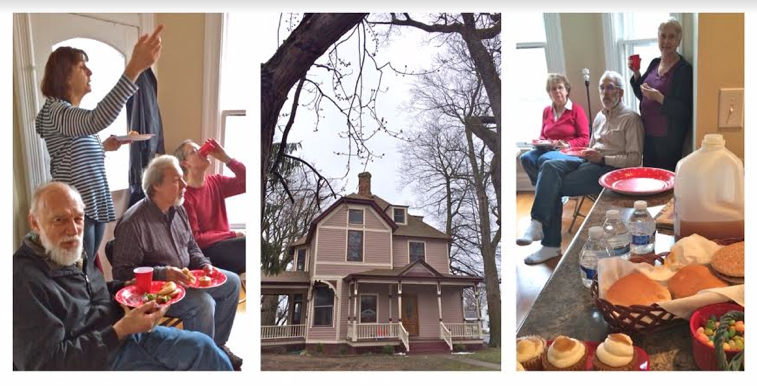 The community pitches in to help Vic and Nancy move to the Near Northwest Neighborhood
Members of their former area group and small group and other KRMCers helped move boxes out of Vic and Nancy's Buchanan house, and several of us from their new area group welcomed the movers and home owners with lunch and offered more pairs of hands to cart boxes inside. I love Nancy's desire to foster a drop-in culture at their South Bend home.  Her February 8 blog post at The Practical Mystic says this:  "The room that really captured my imagination on this fourth look at the Pink Lady was the dining room. It is big. Before, I just thought, that is a really big dining room. Yesterday I began picturing our table in it with all the extra boards. People dining around it or learning English around it or writing letters to Congress around it. The dining room is big enough to be a neighborhood hub in itself."  That blossoming hub is another sign of spring!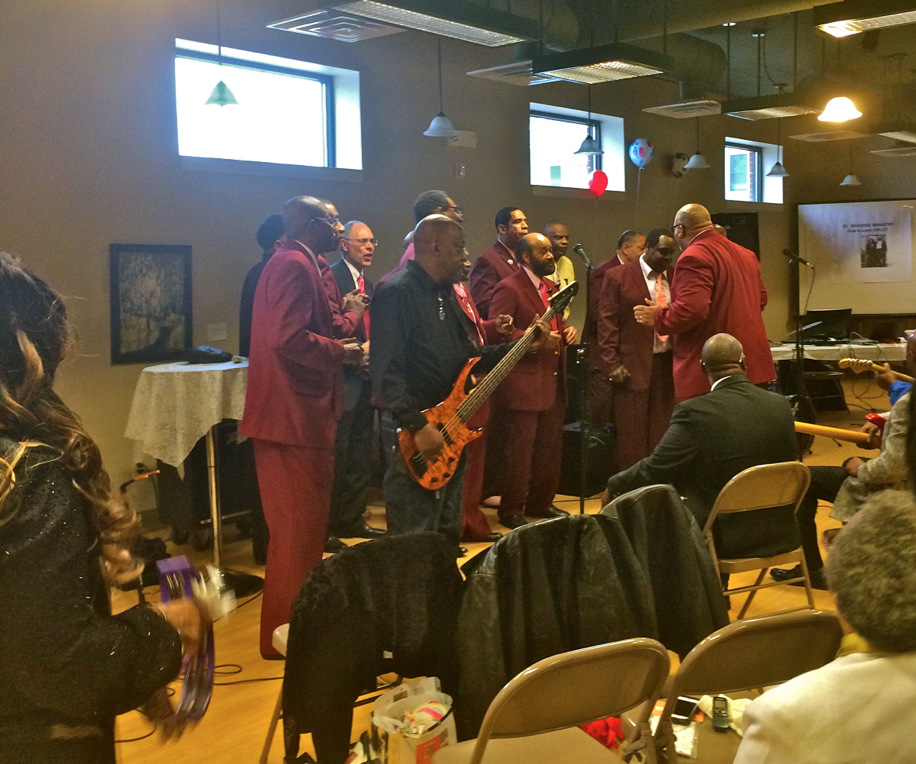 Andre sings with neighborhood choir
Andre and Brenda recruited about 15 KRMCers to sing Saturday night at the neighborhood choir festival, sponsored by a Black men's choir in which Andre participates.  Many thanks to him for responding to the invitation to include our pick-up choir in this cross-cultural opportunity, where we connected with other people of faith in the neighborhood...yet another springtime blossoming for our KRMC family.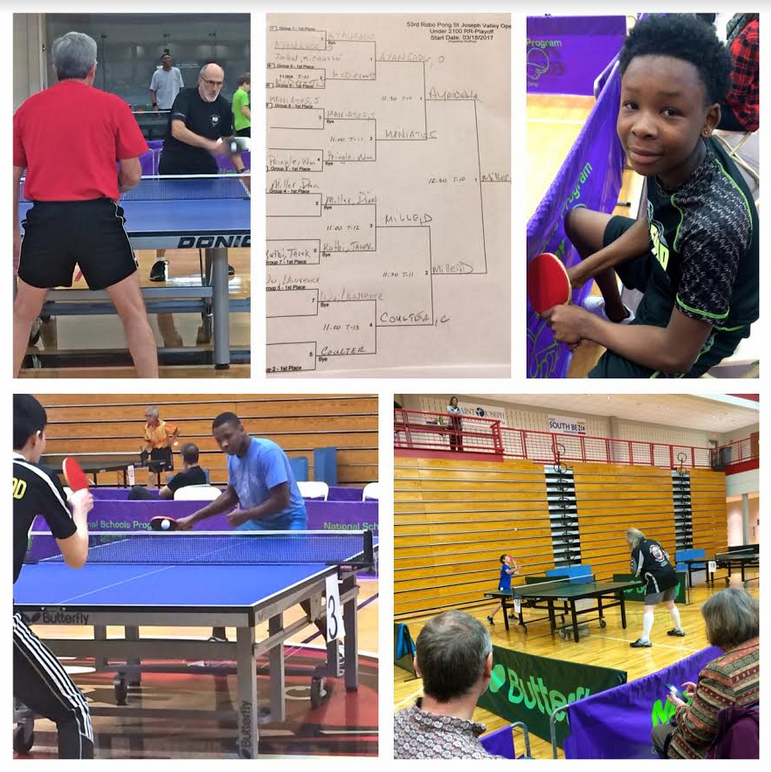 Phil, Dion's win (under 2100 RR-playoff), Dionta takes a break, Dion, Marty (with Andre and Barbara) 
During our sharing time at the conclusion of our Lent 3 worship service Sunday, a KRMCer offered that, for him, "hearing stories at the table tennis open revealed another dimension of our church at work."  Spectators shared the excitement of players Phil, Dion, Dionta, and Marty, rejoicing with them in their victories and feeling the pain of tough losses.   Learning more about each other as individuals represents spring blossoming. 
In what way might you turn deepening connections inside and/or outside the community into a worthwhile Lenten practice?  Today is the first day of another spring; how will you allow spring into your life this Lenten season?  Consider these spiritual exercises from Spirituality & Practice for your celebrations of the start of spring this week. 
Add a comment