Get Email Alerts When New Posts Go Live!
Glimpses of Healing and Hope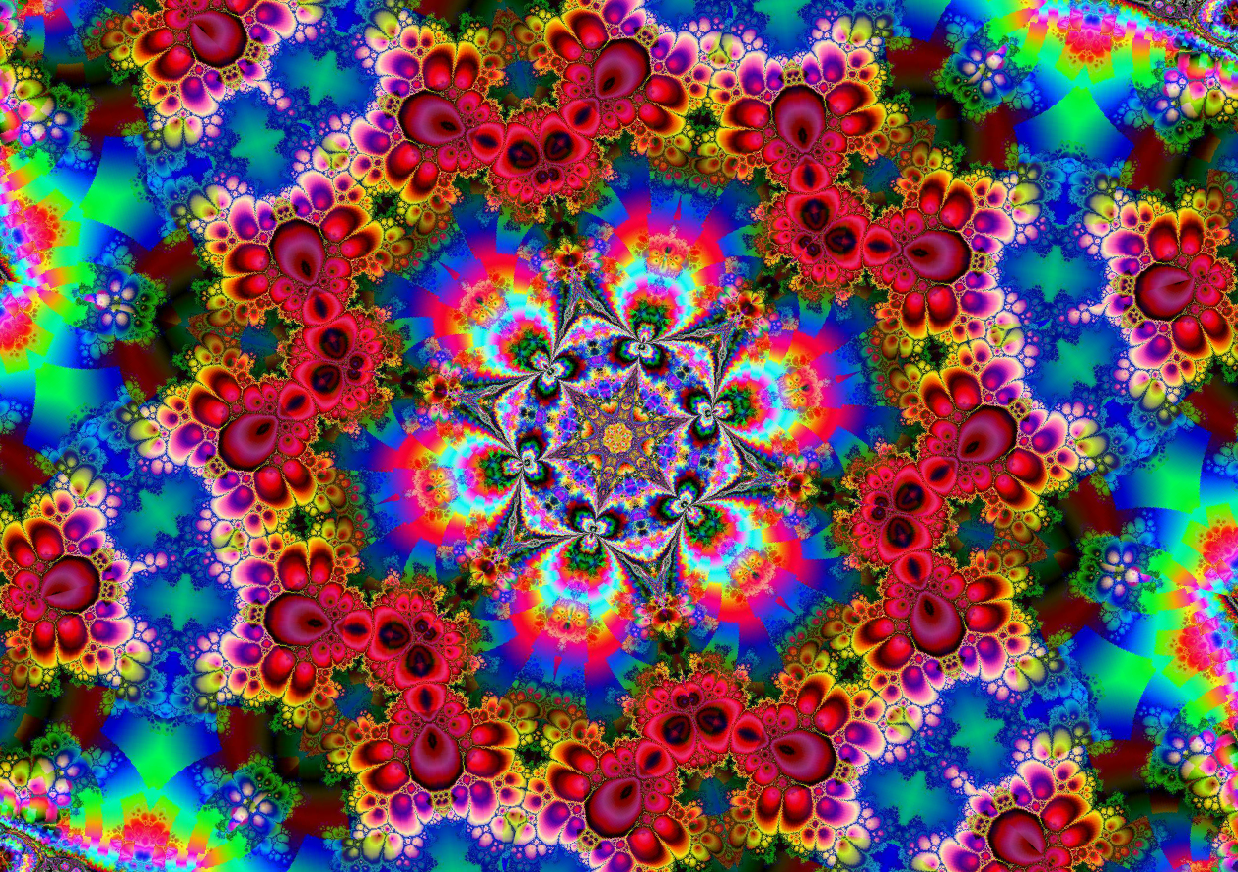 New eyes, new perspective: a kaleidoscope pattern (screen shot taken at this link)    
August 21, 2017
By Jane Bishop Halteman 
I remember my endless childhood fascination with kaleidoscopes...in my earliest experience those cardboard cylinders that spun colored pieces of glass or small brightly-colored trinkets, using mirrors to create forever shifting designs. I expect I was attracted as much to the symmetry of a momentary pattern as to the constantly changing bright colors.
Watching those vibrant pieces twist and turn ad infinitum, never stopping their spontaneous movement as long as I kept up the rotation, was a dizzying experience, and I discovered the possibility of recreating a single configuration to be nearly impossible. (Nor did I have the option then of stopping the action as I did in the photo above!)
I found this reference to a kaleidoscope, from a book called In the Womb of God by Celeste Snowber Schroeder, a powerful one as I sifted recently through the Spirituality & Practice website. "My friend has a kaleidoscope she sometimes uses in her counseling practice. She invites her client to look through the kaleidoscope to catch a new perspective. God's Spirit within us is like this kaleidoscope; we need to be attentive to it so we can be transformed with new eyes." 
Given the daily alterations in our current world, it is no surprise that I resonate with the generalized description of kaleidoscope which characterizes the word as representing "a series of changing phases or events."
It's not easy to view today's challenges in the world and our own country in particular as offering opportunity, but this Crossing Thresholds article reminds me that ever-changing landscapes provide the chance to stand at a new threshold "pondering whether we have the courage and resilience to step into unknown territory. Such crossing-over places signify transformation and that can be scary or soul-stirring."
To prepare oneself for crossing thresholds in 'soul-stirring' fashion, the article suggests making a daily count of physical thresholds crossed, along with consciously stepping over thresholds to focus on where you are, even as you pause at the threshold to frame your intentions for the next brief space of time.  
As she spoke of last week's horror in Charlottesville, Pastor Janice reminded us in her sermon yesterday that Charlottesville clergy were "called on to represent love, to protest white nationalism peacefully."  Clergy folks, she said, "linked arms and lifted their voices in song to oppose white supremacists, and, at a Wednesday night vigil, (those attending) reclaimed the violated campus space, singing 'We shall overcome' and holding small white candles" to repudiate the torches of the previous weekend.
Thresholds offer entrances, fresh starts as we make our way in the world under changing circumstances.  Citing the verse as a sound byte to live by, Janice quoted part of 1 John 4:17: "Love is made complete among us…in this world we are like Jesus." In response to her question about where we have seen Divine love played out in our midst, KRMCers shared these scenarios: neighbor helping neighbor, listening well to each other, continuing to practice our anti-violence stance, participating in community house builds, walking beside folks in trouble.  
What functions in our lives as a kaleidoscope to create novel perspective? How might we focus with fresh eyes, cross new thresholds, be more like Jesus?