Glimpses of Healing and Hope
July 11, 2016
by:  Jane Bishop Halteman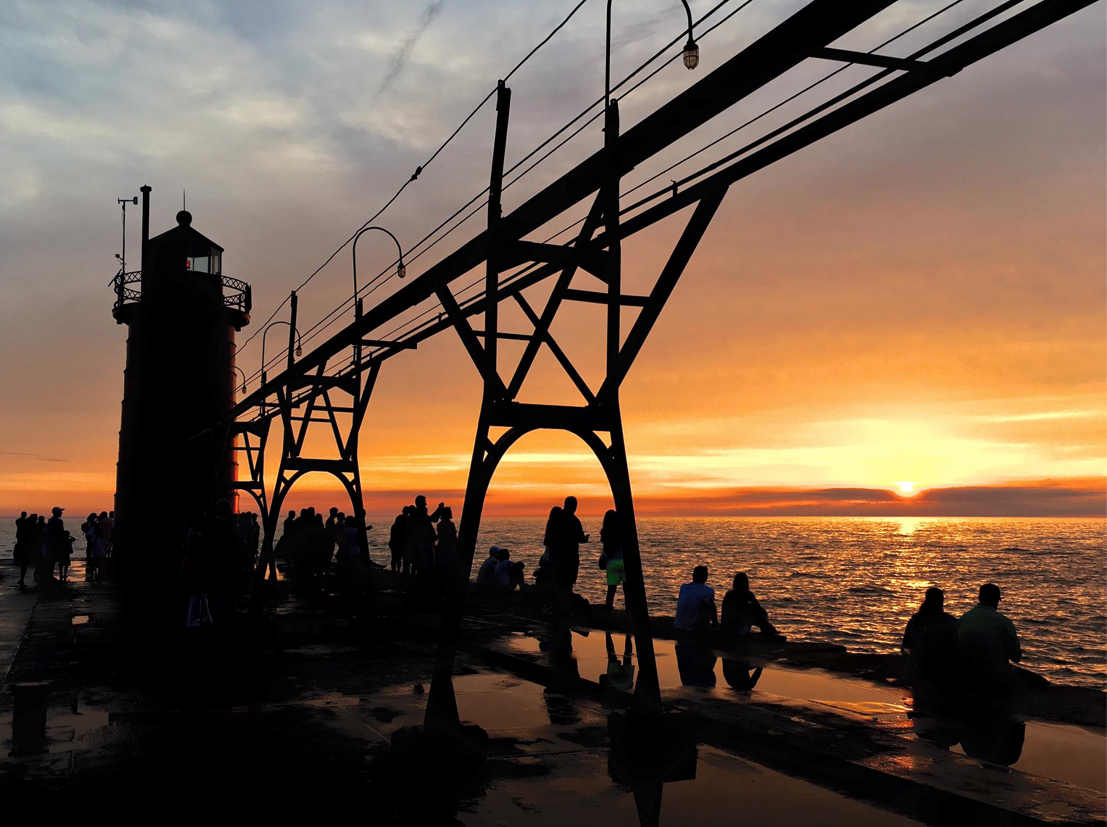 Photo by Cheryl Lynn Cain, used with permission
A handful of people from KRMC and a sprinkling of visitors who came with friends gathered Friday night for a service of lament, ably led by Deanna and Amy, after a horrific week of too many shootings.  Searching for ways we might respond in the wake of hard-hitting countrywide trauma, Karla spoke up, inviting each of us to take the gift with which we've been endowed and use it to make a difference in the aftermath of violence.
I am a gatherer and repackager of resources, so my first inclination was to begin combing the internet for ways to lament, to mourn collectively, to stand in solidarity.  I found this Modern Psalm of Loss written by author Ann Weems in response to the death of her 21-year-old son in 1982.  Crying out about the unspeakable pain, Weems begged God to bring her "out of this land of weeping."  The poem helped me identify with her pain and the pain of others suffering as a result of the current shootings in Baton Rouge, St. Paul, and Dallas.
Soon after that initial search, my Facebook feed came alive with material…writers and organizations I follow began responding with links to relevant readings and poetry, heartwarming stories, and revelations of their own fears and self-soothing techniques.  A friend posted the beautiful sunset photo above, which she took in South Haven, MI.  I found myself looking at it long and hard, as a space of peace and beauty, a refuge from the storm, a respite from the intensity of the past few days.  "Just what my wracked brain needs at the end of this horrific week," I told her.  She replied: "Which is exactly why I made homemade veggie pizza last night. Peace."  
Another Facebook friend, Cathleen Falsani Posley, former religion writer for the Chicago Sun Times, where I first got to know her work, and a classmate of kids I knew back in Wheaton, wrote this last Friday on Facebook about the son she and her husband adopted from Malawi some years ago:  "I didn't sleep last night. I don't want him to leave the house. I don't want him to drive the car. If money were no option, I'd pack a bag and take him somewhere else as soon as humanly possible. Irrational? Maybe, but I don't care. I'm his mother and momma bear instinct isn't an intellectual exercise. I want to protect my child. And in this moment, out there sure as hell doesn't feel safe."
Facebook friend Rose reposted this entry from Natasha Howell (with 'feeling hopeful' emoticon):  "So this morning I went into a convenience store to get a protein bar.  As I walked through the door, I noticed that there were two white police officers (one about my age, the other several years older) talking to the clerk (an older white woman) behind the counter about the shootings that have gone on in the past few days.  They all looked at me and fell silent.  I went about my business to get what I was looking for; as I turned back up the aisle to pay, the oldest officer was standing at the top of the aisle watching me.  As I got closer he asked me how I was doing.  I replied, 'Okay, and you?'  He looked at me with a strange look and asked me, 'How are you really doing?'  I looked at him and said, 'I'm tired!'  His reply was, 'Me, too.'  Then he said, 'I guess it's not easy being either of us right now, is it?'  I said, 'No, it's not.' Then he hugged me and I cried.  I had never seen that man before in my life.  I have no idea why he was moved to talk to me.  What I do know is that he and I shared a moment this morning that was absolutely beautiful.  No judgments, no justifications, just two people sharing a moment."
Is it possible that, in the midst of this collective national trauma, some of us are actually taking more time to be civil to one another, to pay attention to each other wherever we may find ourselves?   Why else did I have a cordial conversation with the woman waiting for her Italian street food at the South Bend Farmers' Market as I was waiting, too, only to confess to her in the parking lot a few minutes later that I couldn't find my car?  Why else did the motorcyclist in the lane next to me nod as we waited side by side at a stoplight on the way to church Sunday morning?  Driving home from the market Saturday I spotted The Grateful Green Food Truck and friends Amy and Patti also ordering their lunches from the truck, located that particular day at The Local Cup, a favorite coffee spot in the Near Northwest Neighborhood.  In the frame of mind I found myself over the weekend, it was good to discover friends patronizing businesses I respect and admire and good to share a moment with The Grateful Green Truck owner as we connected over the rampage of violence that left us all stunned.   
Facebook friend Nina reposted Dan Rather's words of hope and encouragement, including actions we might take in response to violence:  "I choose today to embrace Martin Luther King's hopeful vision and ask you to do the same. Stating this publicly is only a start. What we need is engagement, work, to turn back the tides of chaos. It can be as simple an act as voting, or a more sustained effort, like joining and supporting groups that are doing the real lifting, in the trenches, to build a more peaceful and equitable world. What is not acceptable is to ignore the realities and challenges we face. 
"Perhaps it is best to end with a quote from the Nobel Peace Prize speech of the late Elie Wiesel," Rather continues. 'We must take sides. Neutrality helps the oppressor, never the victim. Silence encourages the tormentor, never the tormented. Sometimes we must interfere. When human lives are endangered, when human dignity is in jeopardy, national borders and sensitivities become irrelevant. Wherever men and women are persecuted because of their race, religion, or political views, that place must—at that moment—become the center of the universe.'"
This Jan Richardson piece entitled Blessing in a Time of Violence offers solace under circumstances such as these.  Many thanks to Facebook friend Betty for posting this YouTube video of Melanie DeMore singing I am sending you light to heal you, to hold you.  Pass on the love and care, the healing and holding, as you go about your business this week.