Glimpses of Healing and Hope
Glimpses of Healing and Hope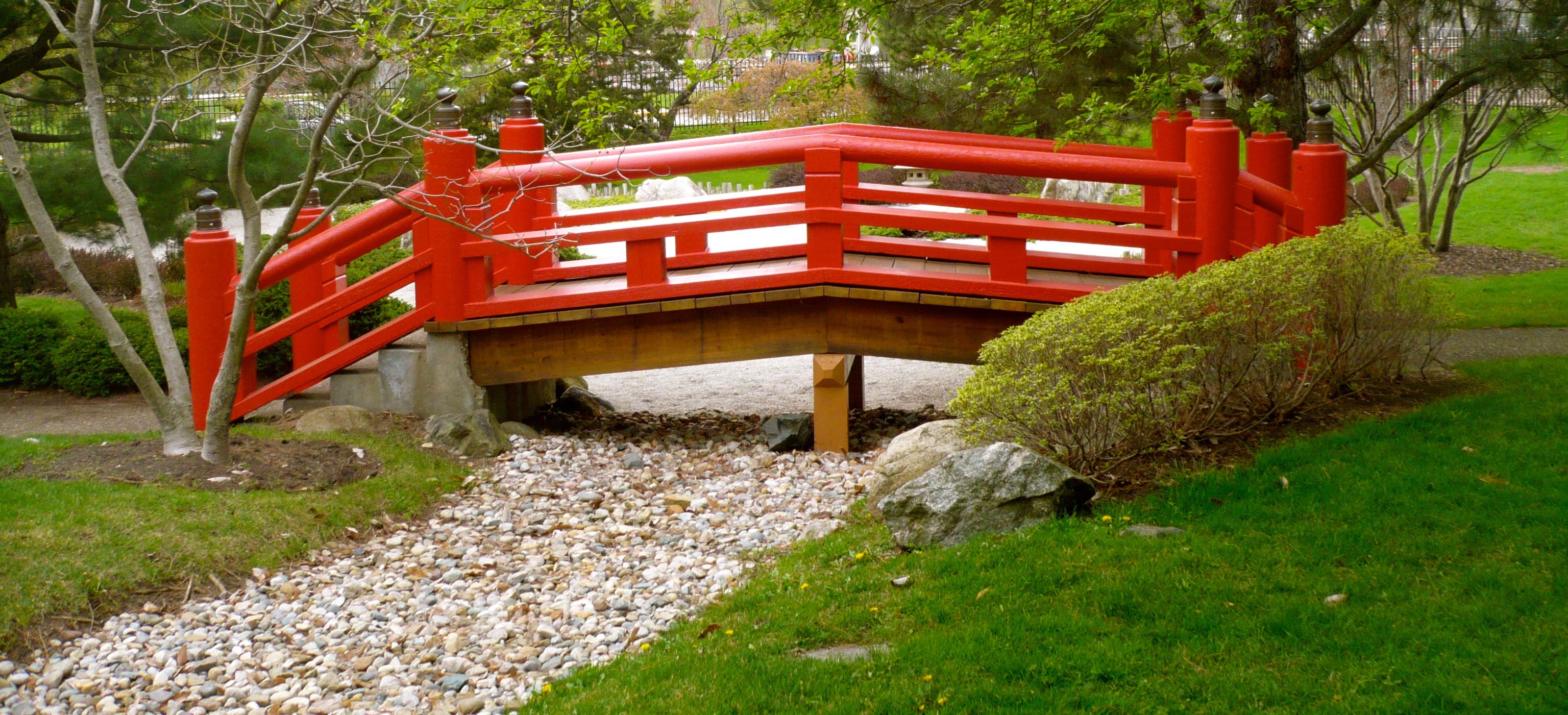 by Pastor Dave Sutter
I've been driving Kern Road/CR 28 between South Bend and Goshen a fair amount during the last few weeks for various reasons.  Has anyone else noticed the rusty brown, black wooly bear caterpillars crossing the road? Watch the pavement for dark moving spots. Some hot days I see lots of them -- like a wooly bear invasion. The fact that you can see them move at all when the car is moving so fast is amazing. 
I wonder where they're going and why. Why are they so determined to cross the road? Why would they take such a risk? Don't they know there are giant cars (and tractors) with rubber tires traveling this road -- some at speeds of 50, 60 (probably even 70) miles an hour? They could be crushed. Some probably are. 
I went to the internet. It seems in late summer. wooly bear caterpillar eggs hatch. Now is the time of year when they move to find a prime place for winter (preferably under a rock or log). When the weather warms in spring, they spin a cocoon and eventually transform into an Isabella Tiger Moth. The wooly bear is one of the most recognized of caterpillars because of its fuzzy appearance.   
Semi-scientific studies were done in the 40-50s on these caterpillars. Some still say you can predict the harshness of an upcoming winter by the length of their brown segment. There are still fall festivals in the US hosted to "predict" the upcoming winter according to the stripes -- kind of like how Punxsutawney Phil predicts the end of winter in PA. More recent studies are showing there really may be a link between the wooly's brown segment and a winter's harshness but the correlation is more likely to be a statement of the harshness of the past winter than the upcoming one.    
So I did learn something but I still don't know why they need to cross the road. Can't they find a quality log without the danger of crossing the road? Maybe they sense this particular phase of life is going to be short and they want to see and do as much as possible while they can. Following their instincts, they are preparing for the next life phase, and they are ready and willing to live a little dangerously!   
I find myself identifying a bit more now with the sense of life's brevity. This summer I celebrated both my sixtieth birthday and 30 years as one of a number of pastors in Kern Road's history. I'm starting to feel life is shorter than it used to be. It's hard to believe how quickly these years have passed and how much change has occurred in that time in my life and in our congregation, community, and world. I know I'm sounding really old now. 
But I'm pleased to say that as I think about our congregation, I can think of a number of times along the way that we have taken some risks. We have not always chosen to go the way of other congregations or the culture, and we have crossed some roads that have opened ourselves to be transformed into something new. It would be my hope that we can retain some of that spirit of risk and adventure especially if it helps us to live our witness to the love of God in the world as lived by Jesus Christ. That would need to be the impetus, the purpose.     
September and the months of the fall are an exciting time of year in our congregation. We settle into a more regular routine after a more scattered summer. We often welcome new attenders as we are this year.  We make samosas and bring our coins to participate in the Relief Sale. There's a church retreat coming up in November. Exciting new formation opportunities for all ages are on the horizon. Youth Advocate breakfasts return. A new worship series began last Sunday. Area groups meet. Most everyone is around as our families and young adults are back from summer and our retirees have not left us for the winter. What are the new risks we should take? 
As members of Christ's body, I give thanks for the seasons of life, for reminders in creation of the cycles of life, of risks taken and hardships endured. As we enter the fall of the year, I invite you to join me and the wooly bear caterpillar: not afraid to leave life as we have known it behind, willing to take risks of faith in an unknown future, crossing new roads to discover new habits(ats) and new life phases with expectations of joyful transformation and opportunities to participate in greater witness to the risen Christ. 
I'm still amazed at how distinctly one can see those little rusty brown and black caterpillars moving across the road in such a rapidly moving vehicle. This gives me hope that one congregation's witness to our Creator
can
be seen and make a difference even in a fast-paced, complex, often harsh, and unjust world.  
Add a comment
by Danile Martens
And did you get what you wanted from your life even so?
I did.
And what was it you wanted?
To feel myself Beloved in the Earth.
To know myself Beloved.
from Late Fragment by Raymond Carver
It is the evening of a satisfying working day, harvesting, weeding, and watering.  I picked blueberries. I was surprised by a couple of quarts of the first green beans ready for picking that I hadn't noticed before.  Abby dispatched a groundhog that was investigating the area around my garden! I made a delicious meal from our own wealth of produce: beef, onions, the green beans, garlic, tomatoes, cucumbers and tomatoes.  I rode bike on the eight mile loop, then sat outside under the mackerel sky, at first reading about soil,  then just watching the sky as the light faded and John and Murray finished stacking the lumber made today from culled ash trees.
And now, absolute contentment.
I watch the swallows wheel and soar around the barn catching last insects, and the dogs wrestle and then rest, heads erect, Blue with one foot precisely behind the other, Abby scanning the farm. I am one with the blue sky, the grass and the borders of trees.  I am one with the Japanese beetles (which I drown in a bucket) that eat my roses and peach tree foliage, and with the flock of fluttering white butterflies, and with their larva that eat my cabbages which I defend with BT.  I am the phoebe, and the bluebird on the electric wire, and the destructive bittersweet vine, and the gorgeous trumpet flower vine, and the sweet smelling nicotiana.
And this status comes to me by my attention and care for all these things, my acceptance of labor, rest and quiet.  Someday I will become one, not only in spirit and by my love, but physically, when my body nurtures the earth that has nurtured me, held in a new form in this Beloved and loving Earth.
This originally appeared on https://restorationfarm15.wordpress.com. 
Add a comment
Our co-pastors, Dave & Janice Sutter, have served the KRMC community for 30 years this month, and we couldn't think of a better way to celebrate this milestone than with a party! We hosted a hog roast on the church grounds with plenty of yummy potluck sides and desserts, music, singing, fellowship, laughter & fun! After the meal, we went inside to participate in a hymnsing and program highlighting all of the wonderful contributions and memories Dave & Janice have made with us as a congregation.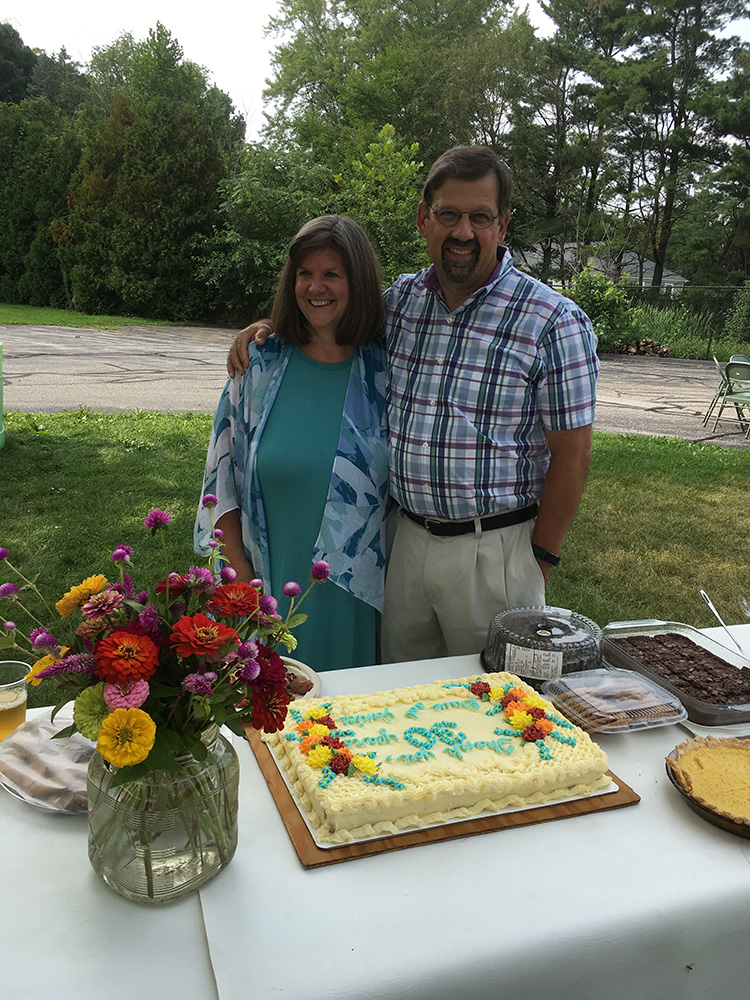 We look forward to seeing how God continues to bless them and us as we move forward into our 31st year with them at the helm.
Add a comment
After several years of hard work by many people within the congregation, including those on our Sign Task Force, our new sign is now complete and installed ion the front lawn of the church. It was installed at the end of June with the digital display fully functional by mid-July. We're excited to see how this new sign works to help identify us and share our vision and events with the local community and anyone else driving by the church.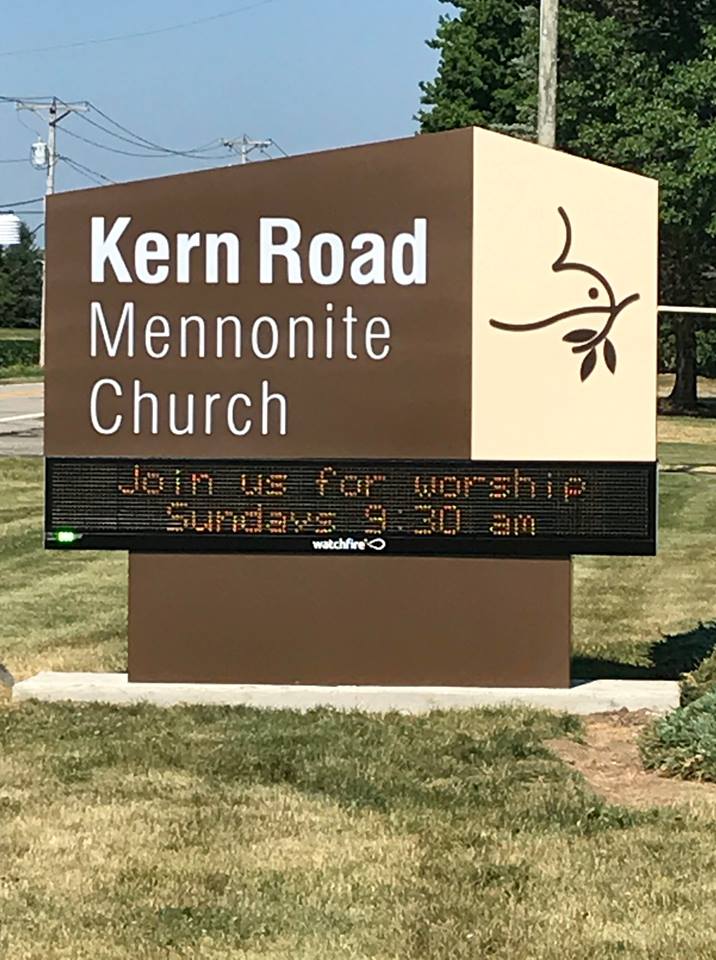 Add a comment