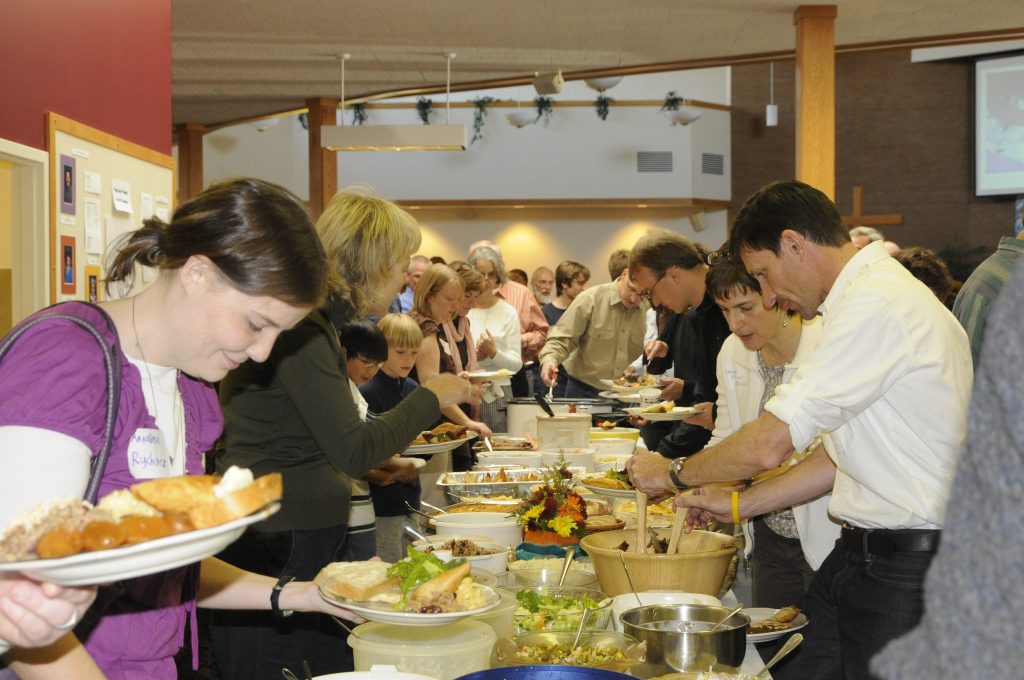 AREA GROUPS
Because participants live across a broad geographical region, the congregation is divided into five area groups. Each group has a contact person/couple. The groups usually meet at church on 3-4 designated Area Group Sundays a year (usually in September and January). Beyond these designated Sundays, each group determines events and agenda to fit its character. The purpose of these groups is faith-based community and relationships that:
Welcome new attenders and support their connection to the larger church.
Fellowship around common interests, activities or neighborhood/area concerns.
Support in times of transition or crisis.
Celebrate significant events of members are recognized and celebrated.
Pending demographic changes, the geographcial boundaries of these group can shift. A map hanging in the office hallway keeps track of households in the congregation and the boundaries of these groups. If and when you decide to connect regularly with KRMC, we will help you connect to an area group and its contact person.
SMALL GROUPS
Smaller groups of adults form and meet around specific interests or life experiences during the week. Watch for announcements to discover how and when these mostly organically formed interest and community groups meet.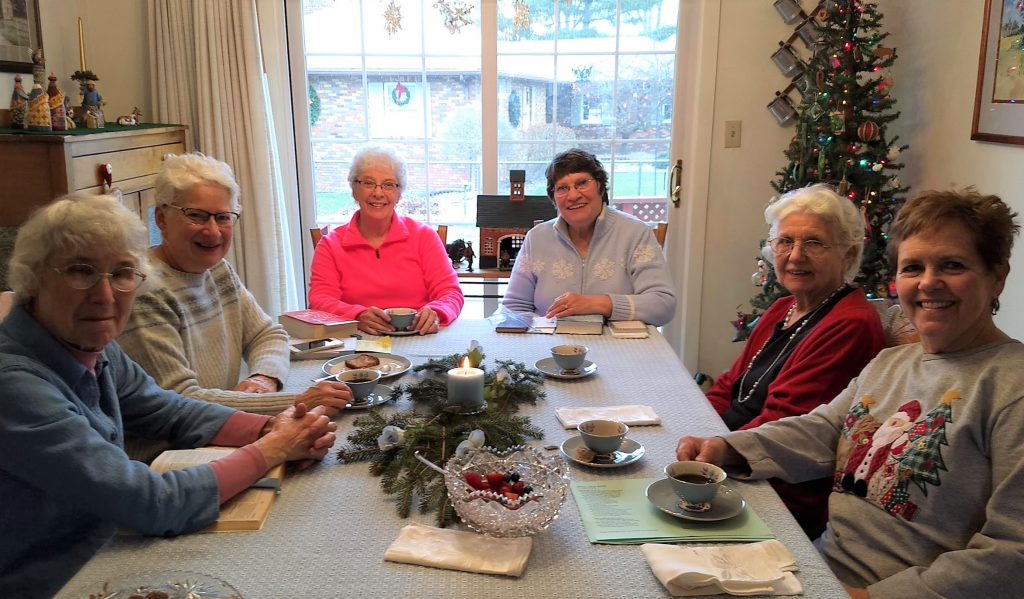 WOMEN AND WORD GROUPS
Several groups of women meet regularly during the month to share reflections on chosen scriptures and life stories.
YOUNG ADULT GROUP
A young adult group meets most every Sunday for formation during the 11:00 hour and lunch afterward. This group also plans informal gatherings at other times for fellowship and connection.
SENIOR ADULT GROUP
A senior adult group (over 65) currently meets monthly at the church or in homes for brunch, lively conversation, a devotional, and the sharing of personal life stories in the format of the Moth Radio Hour (NPR).
VOICES TOGETHER MONTHLY HYMN SING
Voices Together is a new (2021) hymnal for Mennonite congregations. Restoration Farm is a group of four Kern Road Mennonite Church households who reside together on a farm about five minutes from the church building. Monthly the farm hosts a Sunday evening hymn sing, open to all who enjoy learning new hymns and singing old ones.
OTHER SMALL GROUPS
Other small groups exist in the congregation that have formed at various times over the years, sometimes formally, most organically. These groups add and lose members over the years for a variety of reasons. Each determines a format unique to their interests.