Sunday, April 17, 6:30 PM at Kern Road Mennonite Church
Listening for Grace Promo from Ted & Company on Vimeo.
Ted Schwartz will be performing his drama "Listening for Grace" at Kern Road Mennonite Church on April, 17, 2016 at 6:30 PM.
"Listening for Grace" does not offer answers of a theological or religious nature, but rather sensitively offers the honest struggle of an individual wishing to be faithful to God and to love his son in the midst of all the pressures of his friends, church and the world. 
This play doesn't claim to offer any answers. That's not its intent. Instead, it's a play that gives voice to and embodies a diverse array of stories and takes seriously the idea that the church is a community of people on a journey. This play is about journeying with Daryl as he wrestles with questions of life and faith and, most importantly, we hope this play will encourage audiences to engage in conversation, to tell a great story and to help us think beyond what we first imagined ... as we listen for grace.

All are welcome and invited to attend.
Tickets are $8 if paid in advance. 
$10 at the door.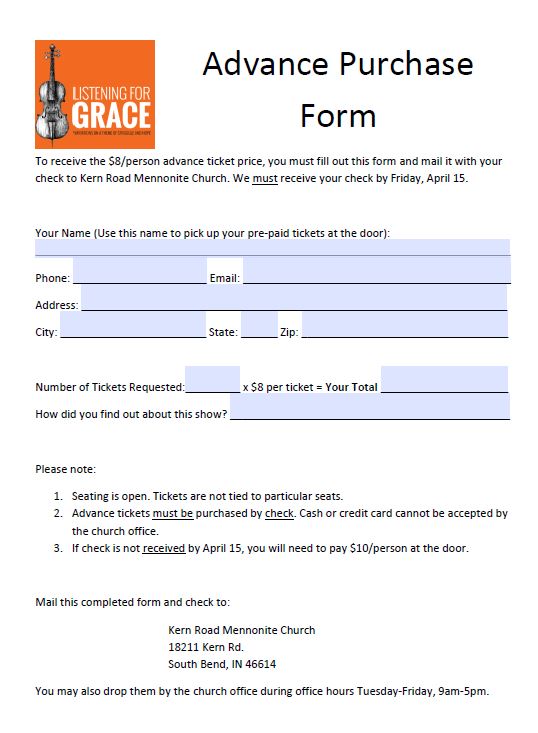 To order advance tickets, click here, download this form, and mail it with a check.